Features
Great for Patio Doors
No Exposed Cords for Safety
Available to Roll or Stack
Top-down Bottom-up for Daylighting
Wide Range of Customization Options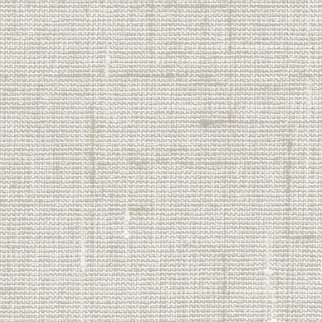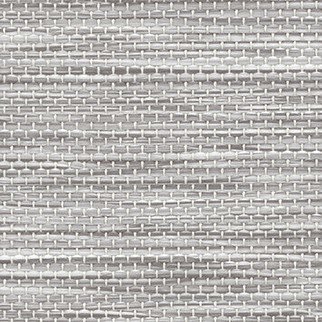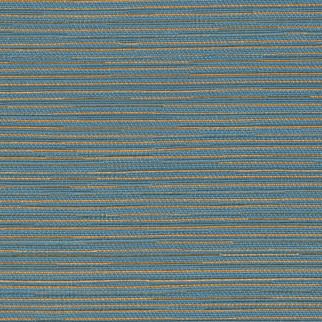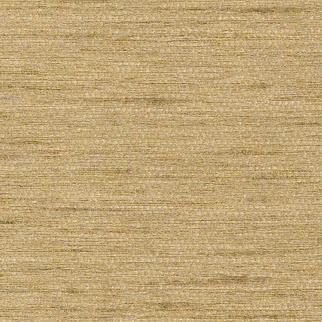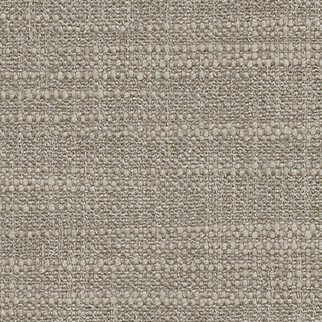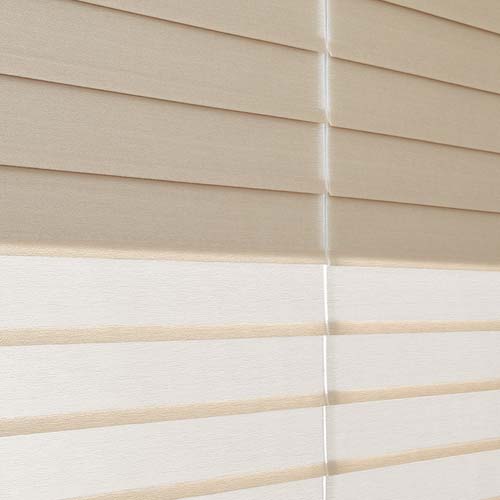 Dual Shades
Enjoy your light & block it, too! Our Duolite® system gives you a full range of light control. Two shades share the same headrail–a light filtering roman shade & a room darkening roller shade. They can operate independently of each other, giving you options for the coverage that's right for you.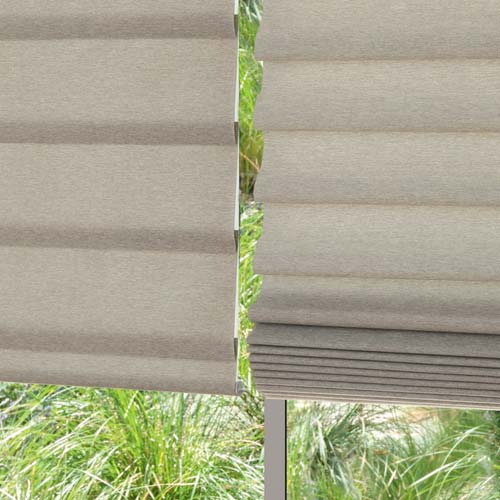 Rolling vs. Stacking
The tradition of romans makes many of us think of stacking shades that fold and gather as they rise. Stunning & timeless…but not your only choice! Discover the beauty of flat front roman shades that roll into the headrail, disappearing from sight. With detailed elements, you'll still enjoy a gorgeous look when lowered.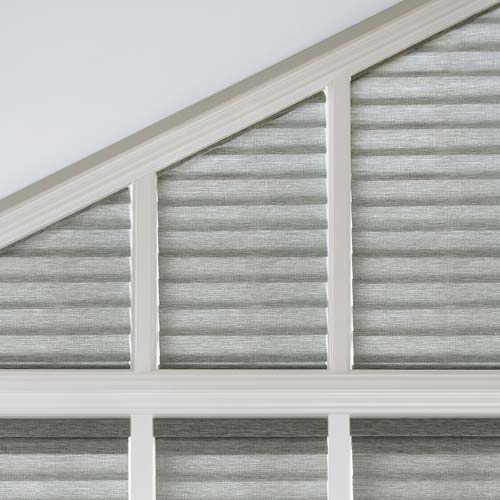 Specialty Shapes
The unique windows of your home should be celebrated. Don't sacrifice light control, privacy and energy efficiency in the name of showcasing arched and angled windows. With custom window shades, you'll enhance the look of your home without taking away from the character. Plus, you'll be living comfortably in the right atmosphere.