One feature that is always a showstopper and adds endless character to a home, both inside and out, are uniquely-shaped windows. Though their beauty and uniqueness is the main focus, they can be amongst some of the more tricky windows when it comes to finding the perfect window coverings. We've compiled our favorite inspiration and tips for window treatments that will add both style and functionality.
Keep in Mind…
When dressing your uniquely-shaped windows, we understand the desire to have the benefits of coverings but not wanting to hide their shape or beauty either. Keeping in mind the answers to these questions can help our expert team best narrow down the perfect selection.
What is the direction of your windows?
Do you prefer the look of the shape being fully covered or partially?
Are you looking for adjustable or stationary coverings?
What are your style preferences?
Energy efficiency, privacy, light control, and more… What are your main priorities you're seeking in treating with window coverings?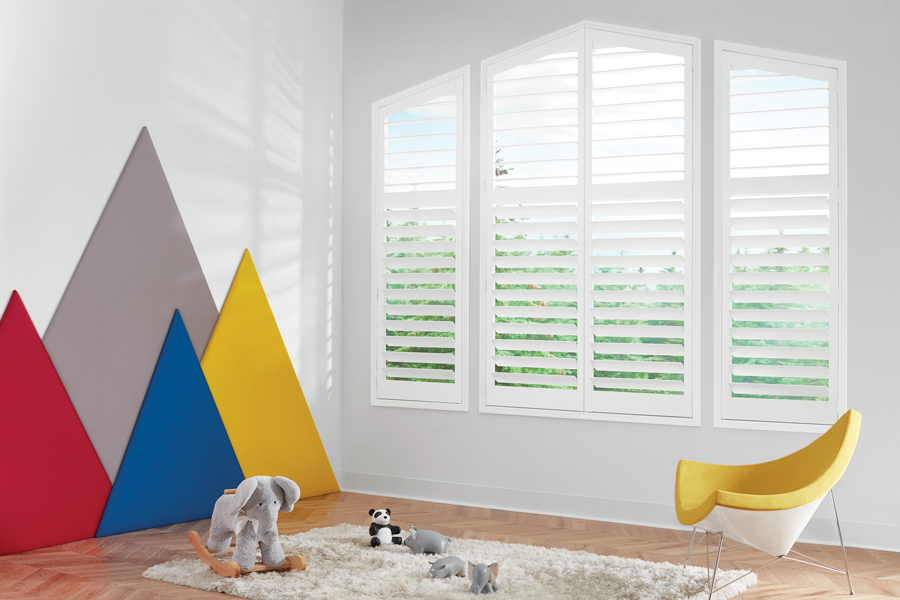 From the Sidewalk
Uniquely-shaped windows add character and charm to the interior and the exterior of the home. Often, from the sidewalk these windows are amongst the first part of a home that is noticed. Although the beauty is enviable, there are some things to keep in mind. These large, stately windows can let in harsh UV rays that damage the interiors, raise interior temperatures, and create a lack of privacy. That's where window coverings come in to play!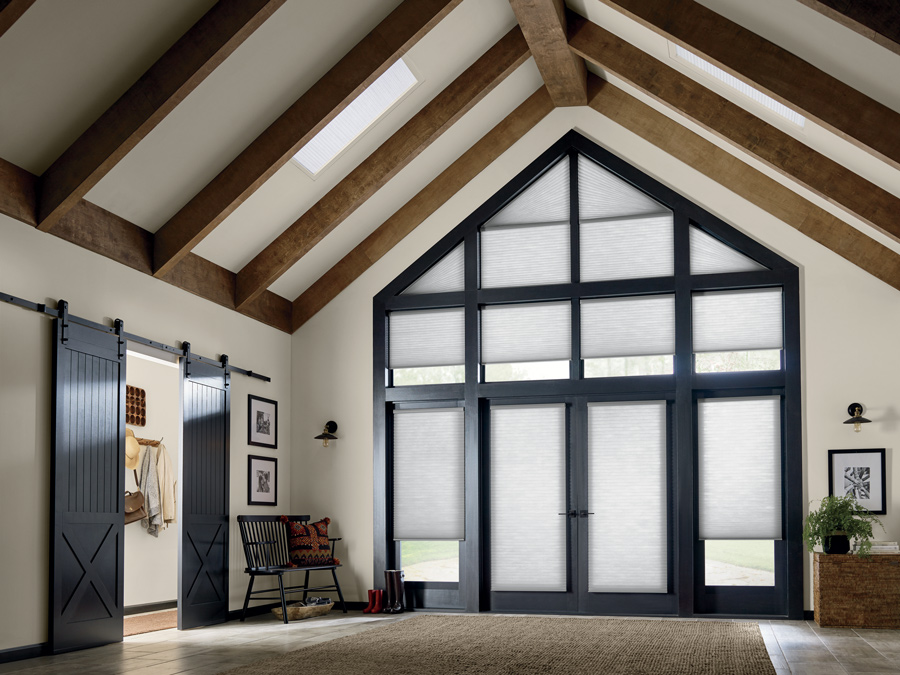 Your Style Preference
Shades, blinds, shutters, and draperies… We have them all! It's solely up to you and your style preference when it comes time to selecting the type of treatment you want. Don't get too caught up on strictly matching every window treatment throughout your home, but lean more into coordinating them to create a cohesive look that you'll love for years to come.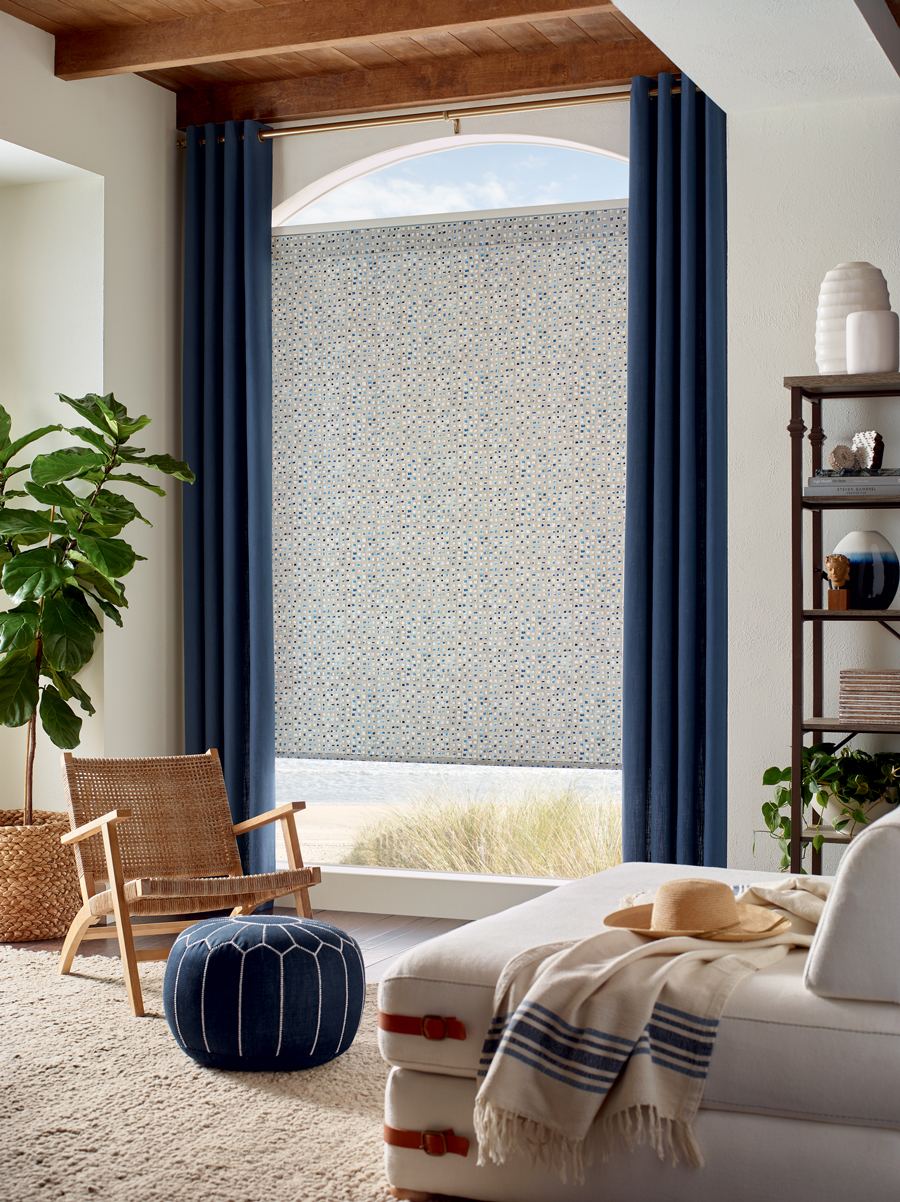 Let's Talk Coverage
Full or partial cover, that's the question in place. This is another personal preference and there are surely benefits to either choice! Both the space these windows are in and the needs those particular windows have could help to determine your best route with this decision. For example, in a bathroom or bedroom it's usually best to opt for full coverage for privacy and peace of mind, while in a family or dining room you could leave the arches open.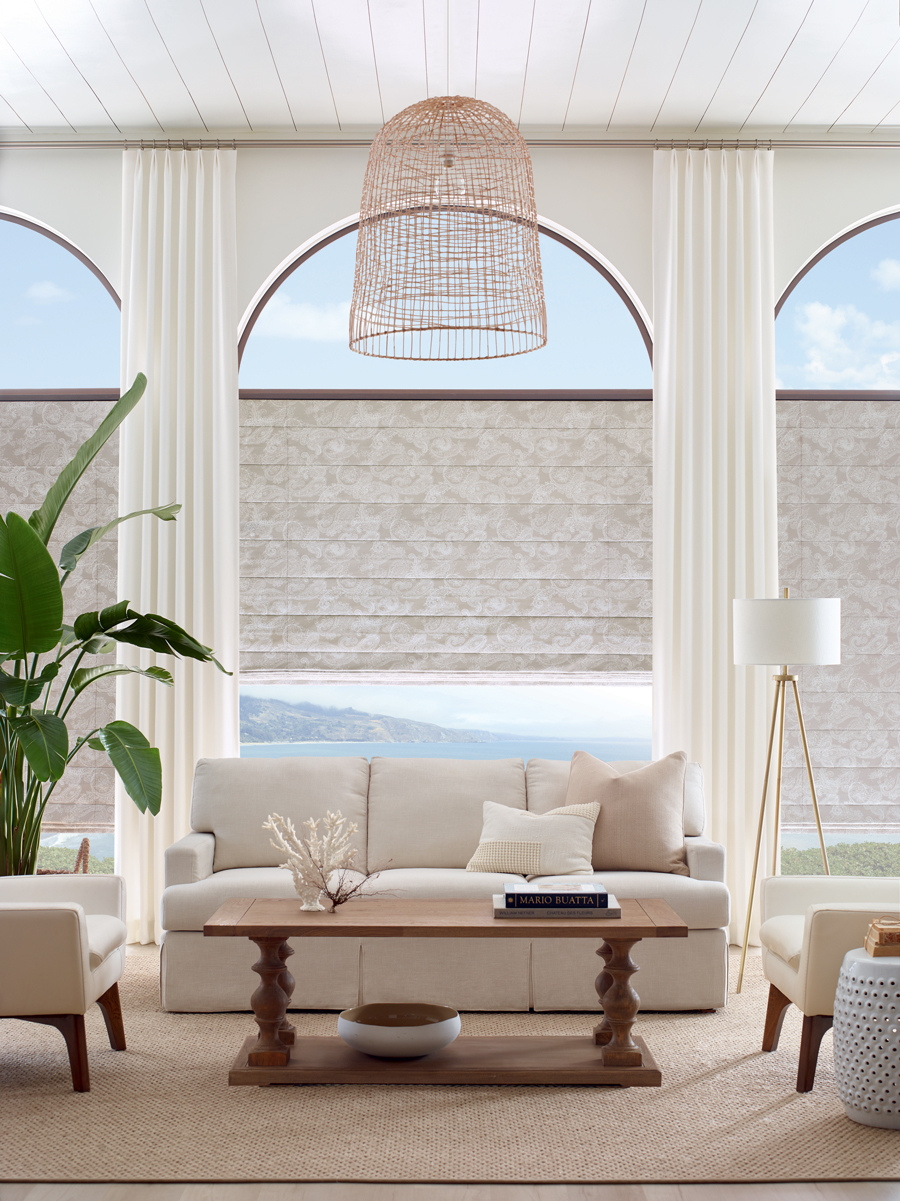 Adjustments Made Simple
Due to the nature of uniquely-shaped windows, they can be difficult to adjust if the treatments aren't ideal. Smart shades can help with this! They come in many styles and add endless convenience to your day. With the simple tap of a button or voice command you can raise or lower your shades with ease from anywhere.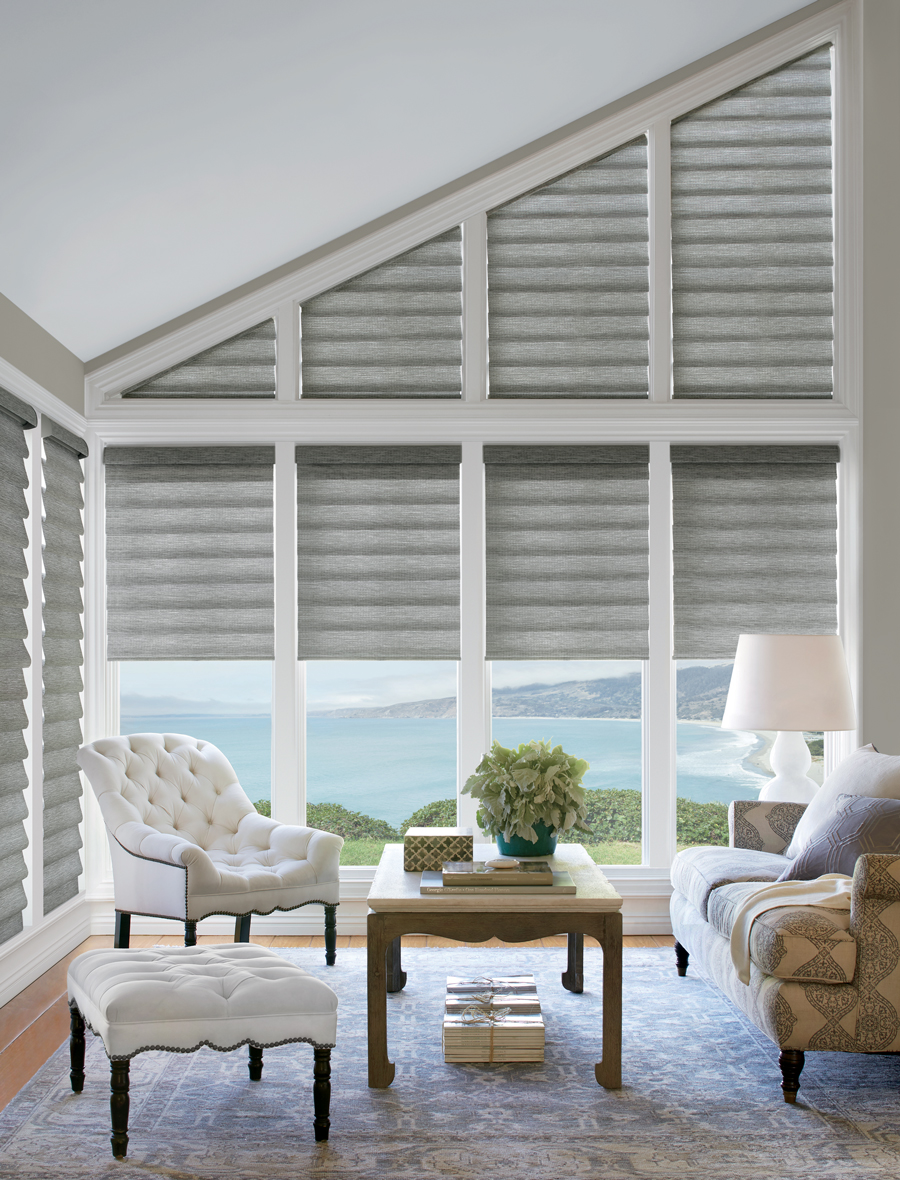 Uniquely-Shaped Windows: We Have the Solutions
The most common question we get with uniquely-shaped windows is, "How do I cover my windows without losing that look we love?" Our team of experts here at Skyline Window Coverings is full of knowledge and will be able to direct you toward the perfect shades for your space, both stylistically and functionally. Contact us today for your FREE consultation.