Tricky windows can be… just that, tricky! Think of all the corners of your home, do you have any hard to reach windows? Or windows of different shapes? Finding the right solutions for these windows can be a challenge, but we're here to help. If you have any difficult windows throughout your home, read on to find the window treatments that will be the perfect fit.
Windows of Different Shapes
Angled and arched windows are amongst some of the different shaped windows we see. They add such a unique touch to a home and are always a focal point in the room. However, if left uncovered, these windows can bring upon several unwelcome problems. Rising interior temperatures, lack of privacy, and damaging UV rays are some of those. No need to worry though! Skyline Window Coverings has treatments that will fit like a glove.
Angled Windows 
Often matching the slope of the ceiling, these windows are like a work of art on the wall. The eye is always drawn to them, and for good reason. When it comes to angled windows we now offer shades, shutters, and blinds that will fit them.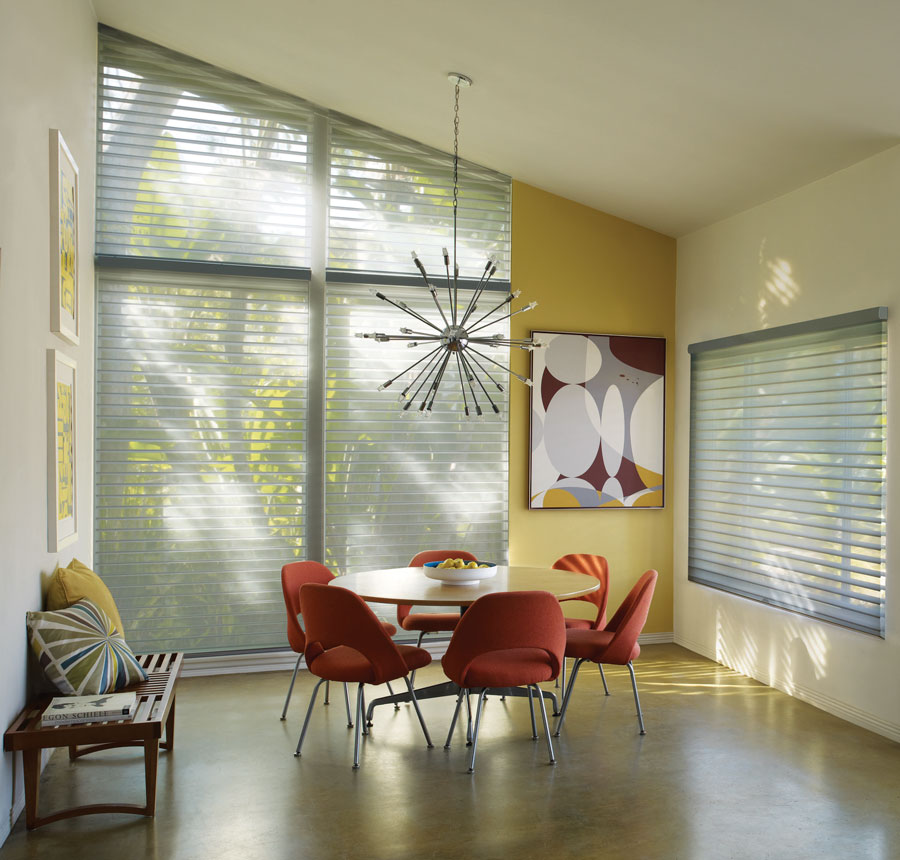 Arched Windows
Arches add a certain softness and character to whichever room they are located in. And just like angled windows, they can now be dressed with custom window treatments.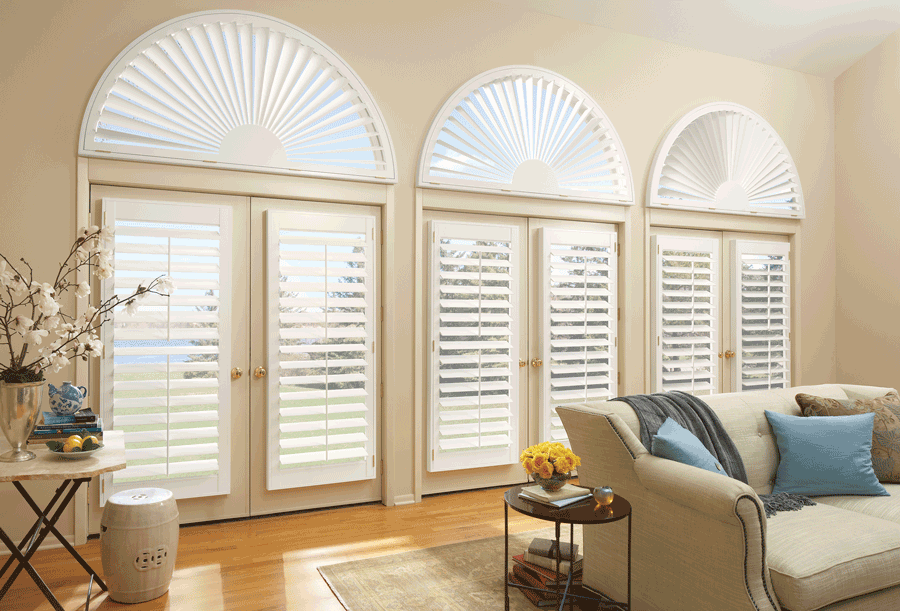 With arched windows, we often see two different routes when it comes to covering them. You can either cover just the bottom (rectangular) portion and leave the arch open for the natural light. In other situations it is best to cover the entire window to have all the functionality and light control you need.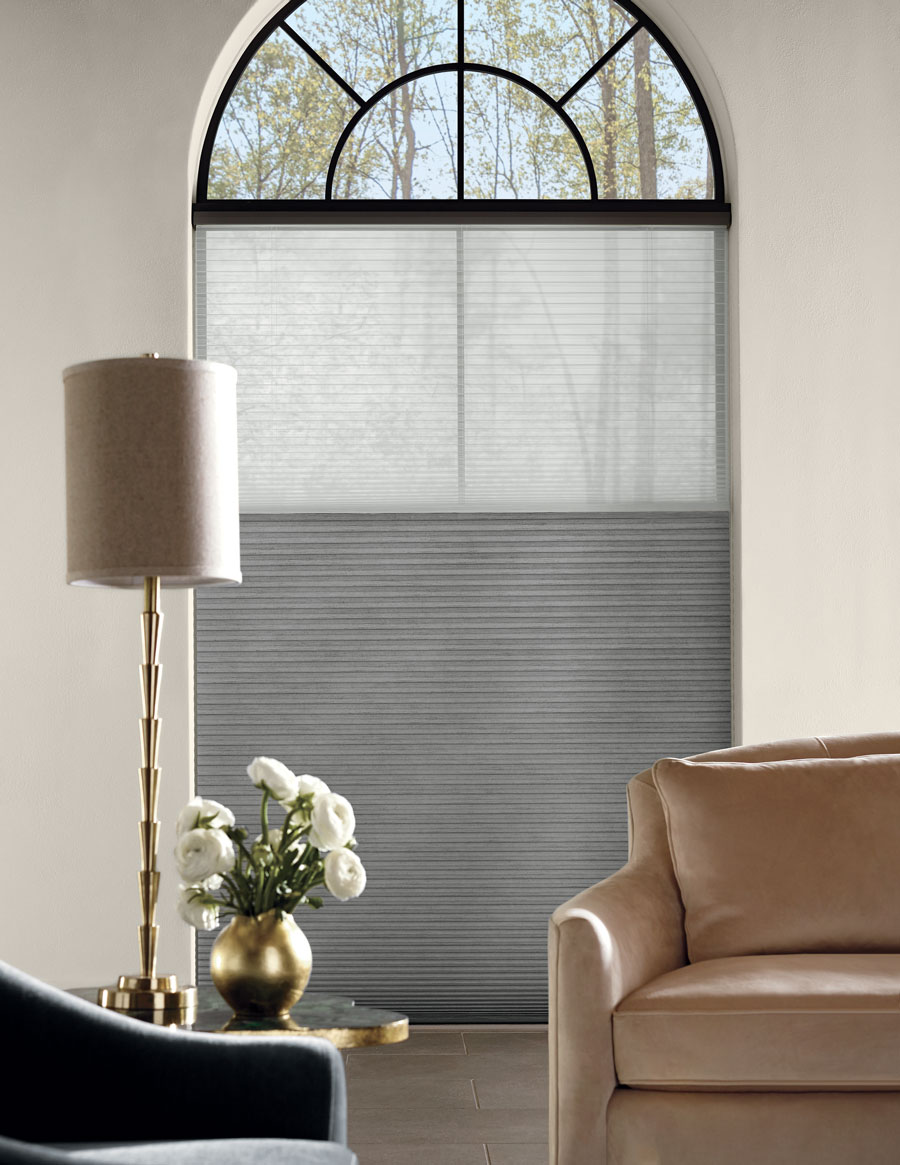 Circular Windows?
Yes–we can help with these! They can sometimes be referred to as "oeil-de-boeuf" (in French, "eye of the steer"). When decorated with stained glass, they can be called Rose Windows, originating from Gothic architecture in the 10th century. What is commonly used for coverage?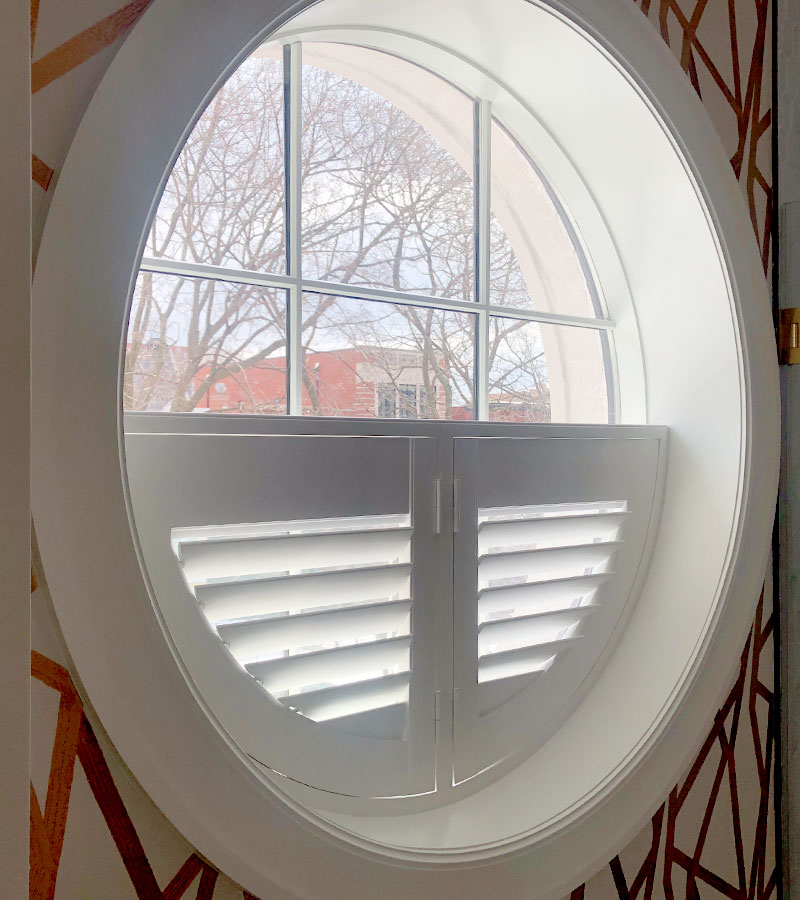 Shutters are a favorite here. Depending on the location and size of these windows, you'll want different solutions. Customization is ideal, since you want the character, but not the stress.
Tilt Turn Windows
Something we're seeing incorporated into more homes these days are tilt turn windows. These open by either tilting in at an angle or opening similarly to how a door does. These windows are stunning and make bringing the outdoors in so simple, however they're definitely on our tricky window list.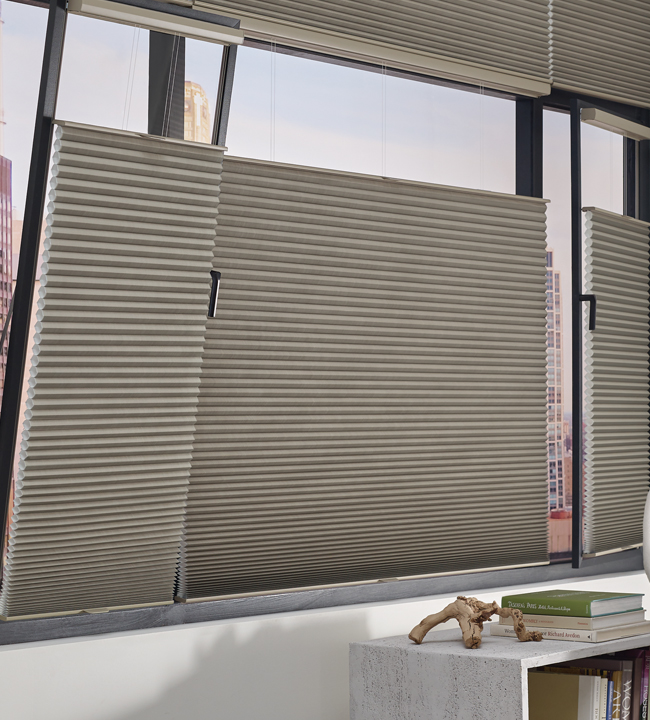 With the TrackGlide™ System, these windows can be covered to block out or filter the light when desired, but the windows are still fully functional. This system also allows for top down, which means you can leave the top portion of the window open to enjoy the natural light while still blocking out the harsh rays that may have gotten in your eyes before. And when you want the windows unblocked, it's as simple as sliding the shades into the headrail. 
Placement of Tricky Windows in the Home
Some windows aren't tricky because of their shape, rather it's their location. Whether they are high up, located on a hard to reach wall, or in a corner, there are solutions that can make even your trickiest windows work just how you want them to. 
Bay Windows
Bay windows are such a focal point, we understand it can be hard to want to cover them up. But there's nothing worse than trying to sit down for dinner with the family and the glare from the setting sun is right at eye level. Window treatments can add functionality to your windows while also adding style instead of taking away from it. One challenge we see with bay windows is that the separate panes of the window can often be so close together, making it more difficult to fit in treatments.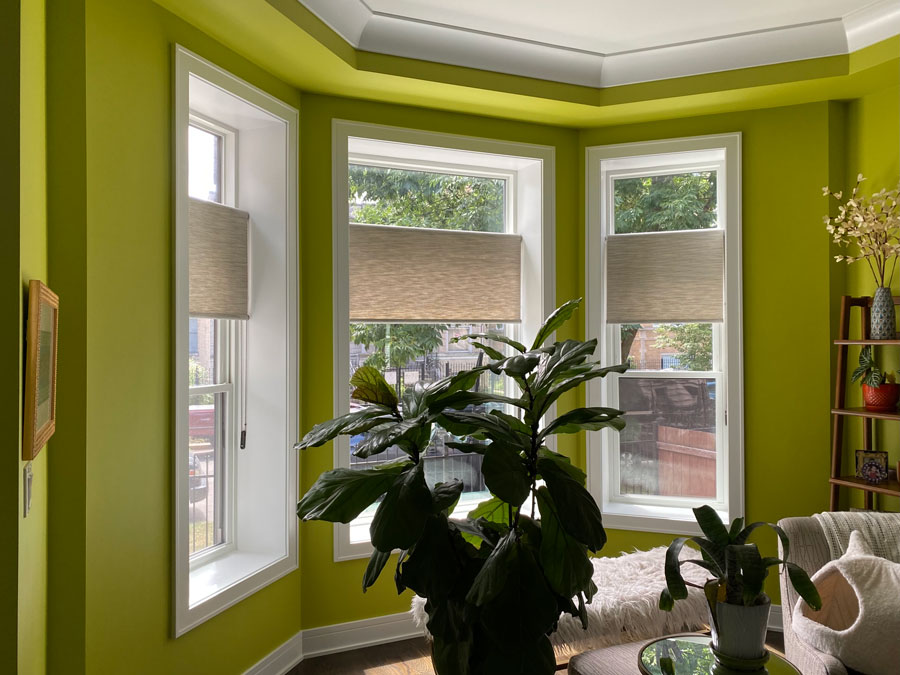 Our team will ensure they are keeping all of your style wishes while also finding the solutions that will make your windows even dreamier and function with so much ease. 
Corners
Corner windows are beautiful because they offer a view of several parts of the yard. When the sun is at just the right spot, these windows let in the most amazing natural light. However, whenever the sun is not in your favor, there are solutions that can be put in place to help filter, or even block out, the light. With custom solutions you'll be able to enjoy your windows all day long.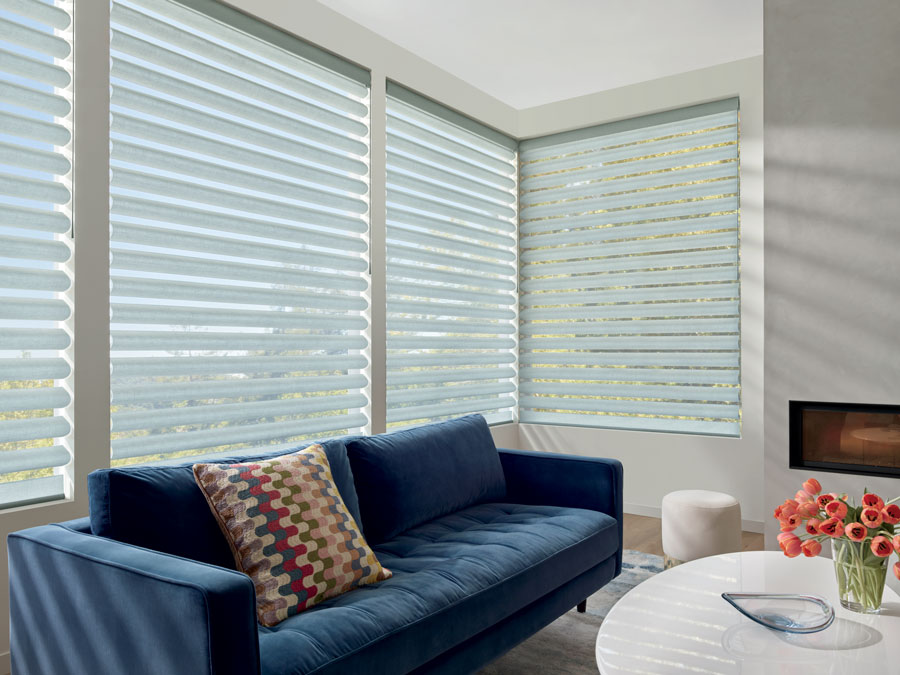 Transoms
Transoms are the shorter, rectangular windows above a main window or door. These are great for letting in some extra light, similarly to how top down shades would work. If you decide you want them covered, that is definitely an option!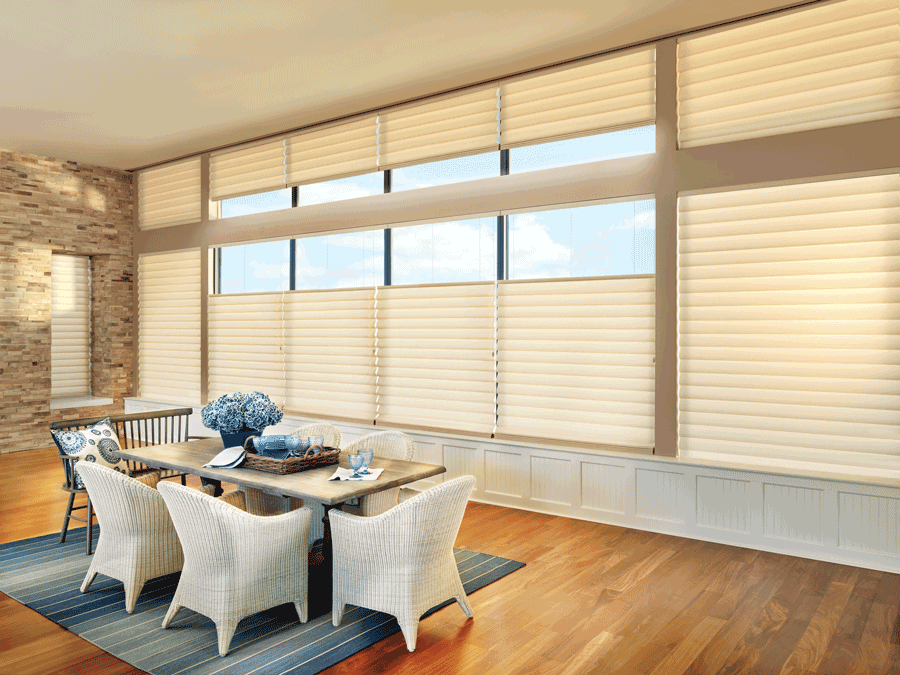 These transom windows below have been left open because the yard offers tons of tree coverage and the darker ceiling helps to tone down any bright light that may enter. The choice is completely up to you and your preferences, transoms are beautiful either way.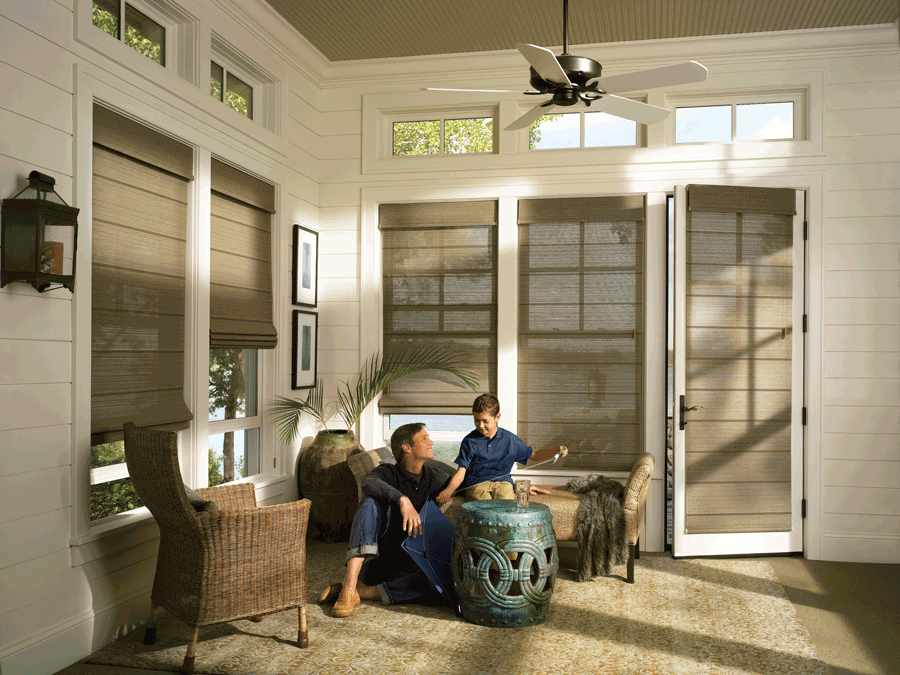 Skylights
Skylight windows are a beautiful addition to the home and they offer so much goodness! However, sometimes all that light can become a little too much. There are now shades that will work with your skylights so you can have complete control over how much light is flowing in.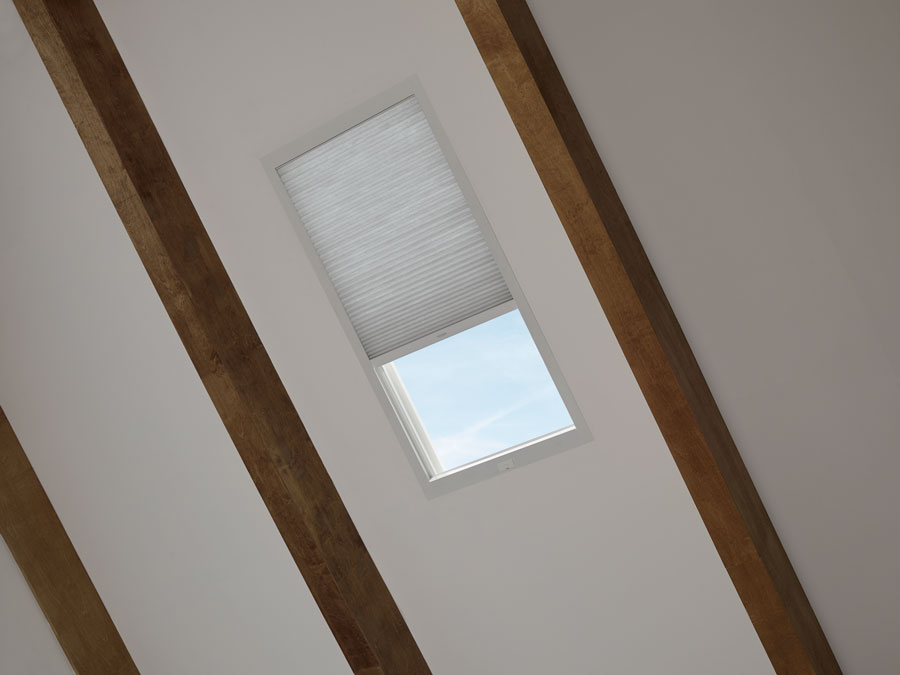 Let's Get Started
We want to help you transform your home. Whether you're looking to cover up some of those tricky windows or you have other windows in need of solutions, our team is here for you. Contact us today to get started with your FREE consultation.