Effortless Automation
Control your shades with a voice command or a tap of your finger, from across the room or from around the world. Or create a custom schedule that orchestrates the natural light in your home to the rhythm of your day so you don't have to lift a finger. PowerView Automation is more than convenience, it's intuitive, life changing smart home tech. To top it off, our expert installers set everything up for you so you can relax and enjoy your lifestyle upgrade.
Now available with a rechargeable battery wand for new shades and your existing automated shades.
Building or Remodeling? Let our experts guide you through the process of having your motorized blinds hard-wired from the start!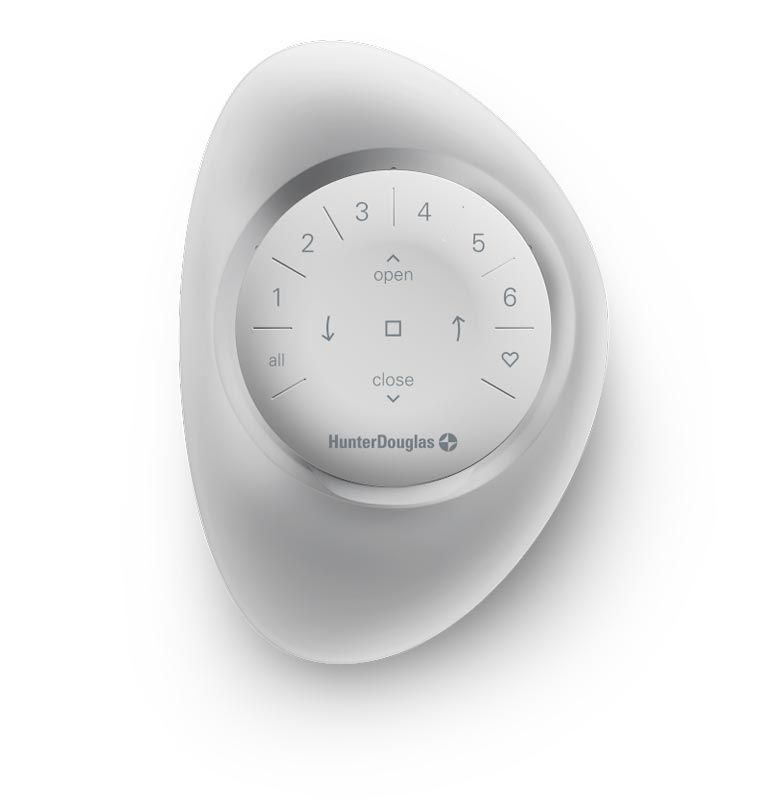 Remote Control
The pebble remote makes operation simple and easy. Choose from a variety of color options for a functional and chic home accessory.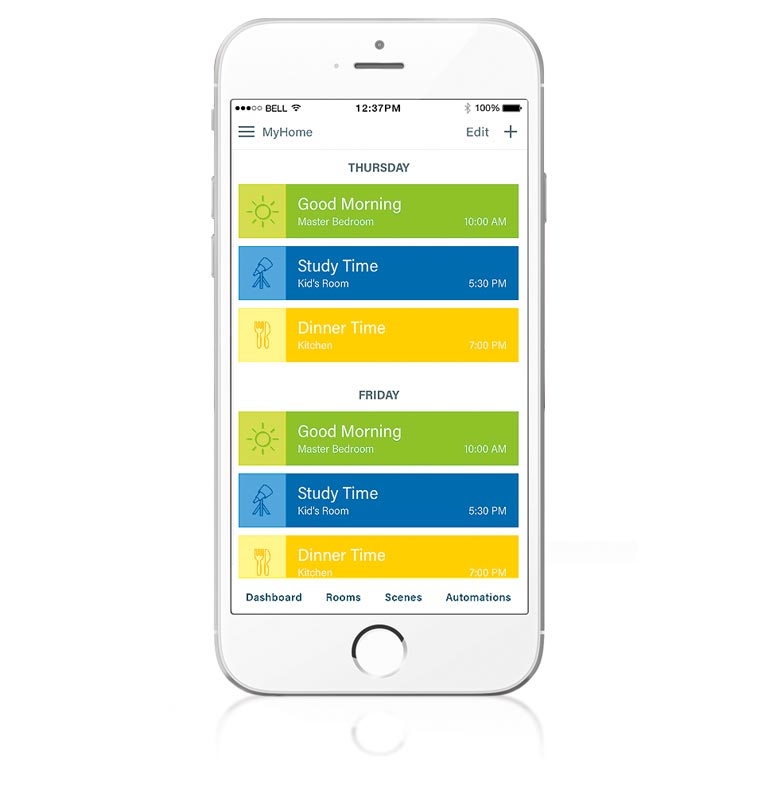 Smart Device
Smart control. Use your favorite device to set room scenes and schedule movement. We'll help you connect and use the features right away.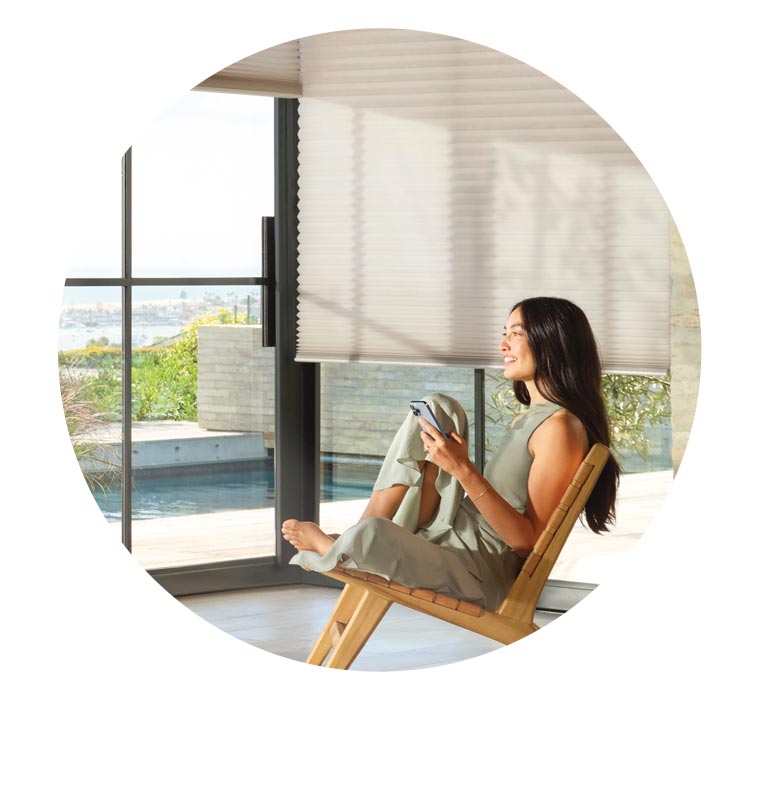 Voice Control
Our Smart Shades integrate with Alexa, Siri, Google Home & more so you can tell your shades exactly what to do.

Easy routines
Set your motorized blinds to move with the sunrise and sunset for effortless privacy and routines.

Energy efficient
Schedule your remote control blinds to stay cool in the summer and warm in the winter.

Security
No one has to know you're away. Keep your smart shades moving when you're on-the-go.

Room scenes
Movie room darkening? Check. Dinner party ambiance? Check. Set the scene with a voice command.