Features
Exclusive Polysatin™ Finish
Motorization & Voice Control Available
Specialty Shapes for Unique Design
Ideal for Rooms with High Heat & Humidity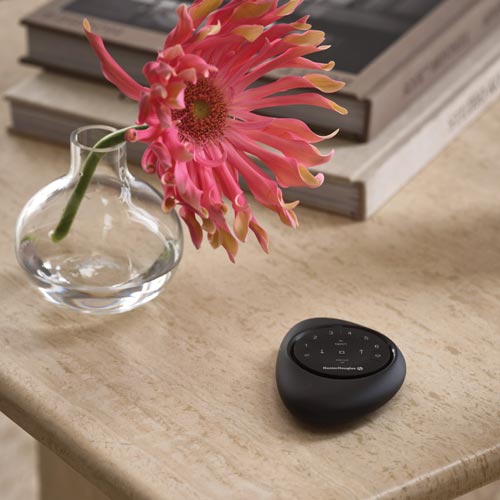 Automation
One of the hottest new ways to operate any window coverings, Motorized Shutters offer incredible adjustments and conveniences. It's the ideal way to get the right amount of privacy & light control. The louvers open and close with ease. Tap the remote or the app on your phone for instant adjustments. Or, use voice control with your smart home system. In addition, your smart home control can integrate with your automated shutters to make scheduled adjustments.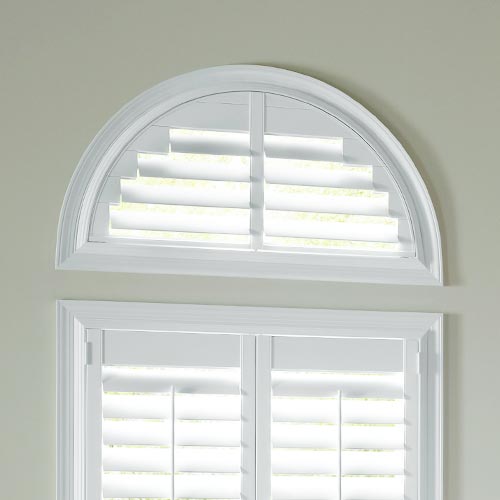 Specialty Shapes
Custom shaped windows add beautiful details to the architectural design of your home. Offering natural light is just another one of the benefits. But, like any window, the need for privacy and light control is vital. Hunter Douglas shutters are a great way to achieve detailed styling for these stunning windows, while also adding control. The customization of your plantation shutters enhance the look of these specialty shaped windows.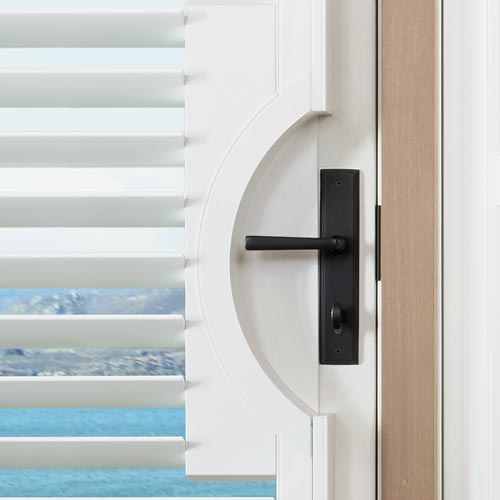 Door Handle Cut Outs
While you need window coverings for your doors, you also have to consider ways that will allow them to function just as well as when they were bare. The door handle is one feature that must be integrated into the design. Custom shutters allow you to do just that. The door handle cut outs are crafted to allow the handle to turn, with room for your hand to operate it. The operation is flawless while the design brings a unique look to these vinyl shutters.