The latest innovation from Hunter Douglas has combined classic style with modern technology. Palm Beach Shutters are now available with motorization! These motorized shutters adjust with remote control, voice control, or by using a smart device.
Take a look at the Hunter Douglas website to see how these gorgeous window treatments work! And, let us show you all of the features of Palm Beach plantation shutters. Get ready to completely customize your space!
Custom Design
Our plantation shutters are crafted to fit your windows and doors perfectly. The door handle cutouts and split tilt design bring character and dimension to your home. Motorized shutters are adding even more customization.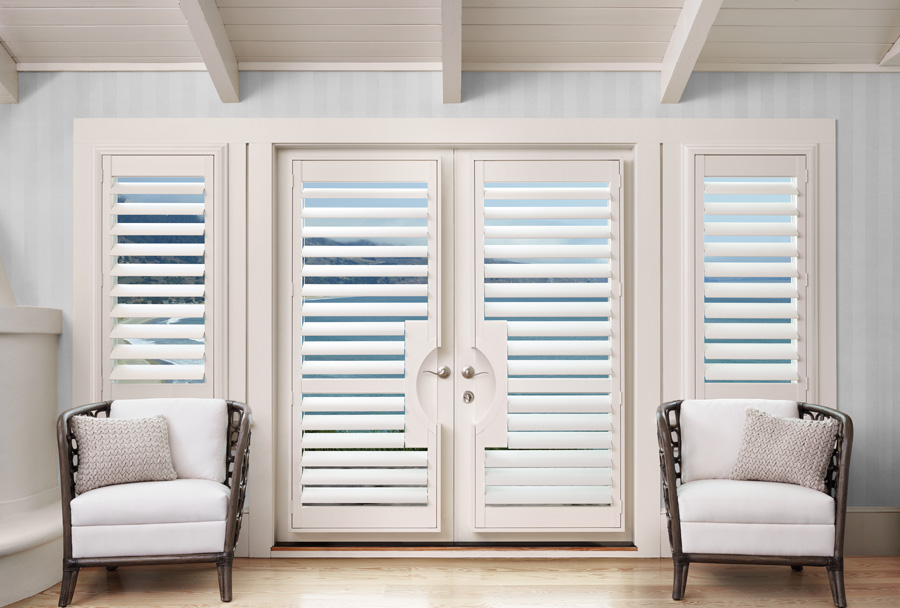 Now, you can change your environment in a matter of seconds. Use motorization to adjust the louver direction for blackout or daylighting. Want to block off part of your window? Close just the bottom half–you won't have to lift a finger. Motorized shutters are full of benefits.
Enjoy Your View
Many homeowners choose plantation shutters for their classic styling and ability to turn a window into a beautiful backdrop. The louvers open up to offer incredible view-through, so you can enjoy your outside view anytime.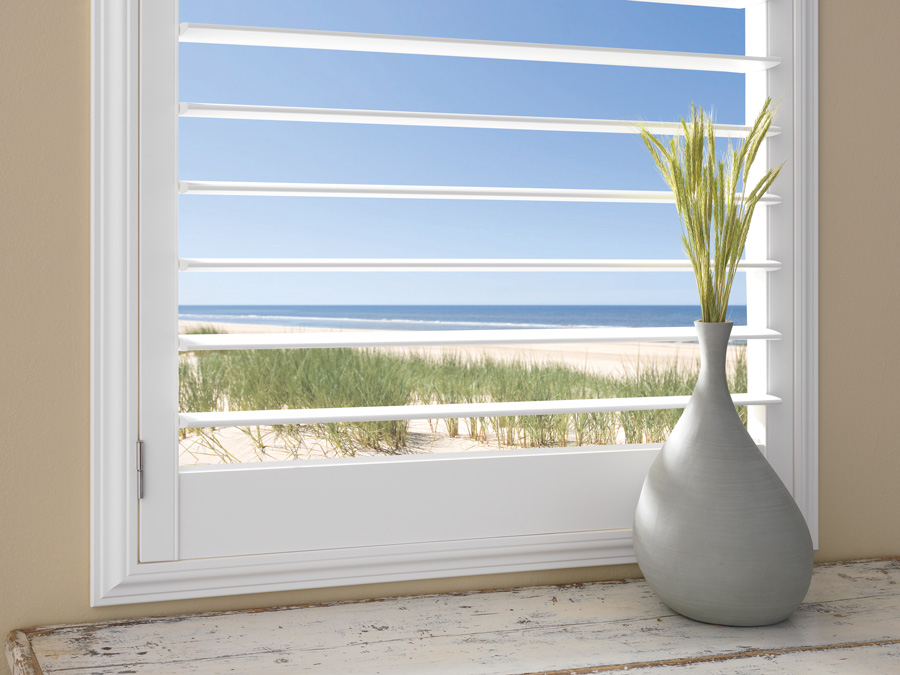 Motorized shutters are making it easier to enjoy your view. Open them at the touch of a button or create a personalized schedule. When the time comes, you'll be able to close the louvers for instant privacy. Control has never looked so good.
Smart Upgrades
Home integration systems are making our daily schedules easier, which is why we are all "going smart!" Voice control lets you change your motorized shades for a custom atmosphere. Running late? No worries…tell your smart shutters to close on your way out.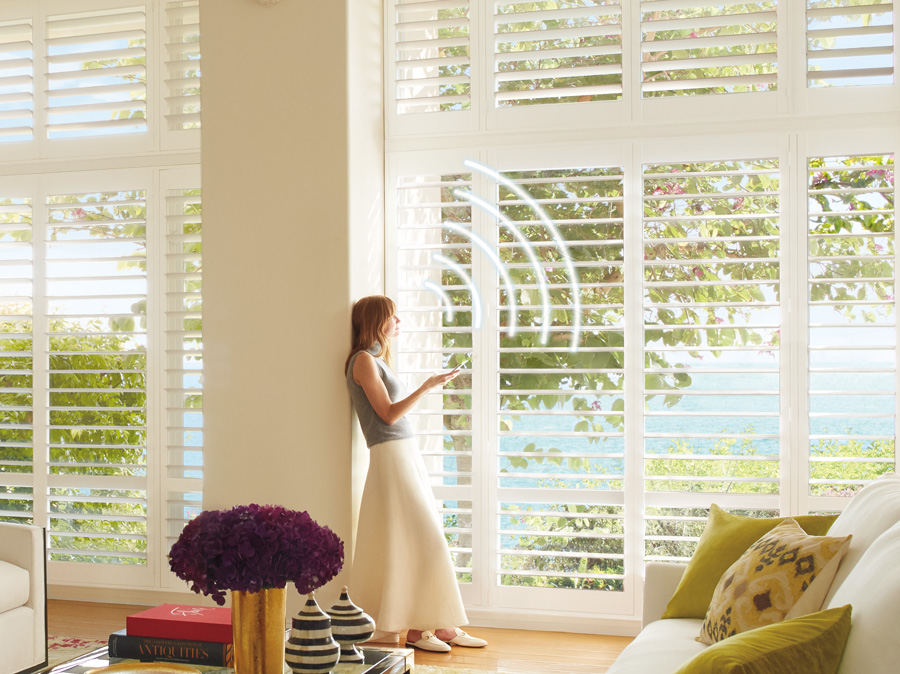 Are there certain times of the day you want your shutters to be open or closed? Maybe you want complete privacy until the sun is up. Or, you'd like your shutters to open midday for your furry friend to look out the window. It's your home; you create the atmosphere you want. Your motorized shutters will do all the work for you!
Difficult Environments
Some areas of your home are difficult to decorate. Don't worry, we love a challenge!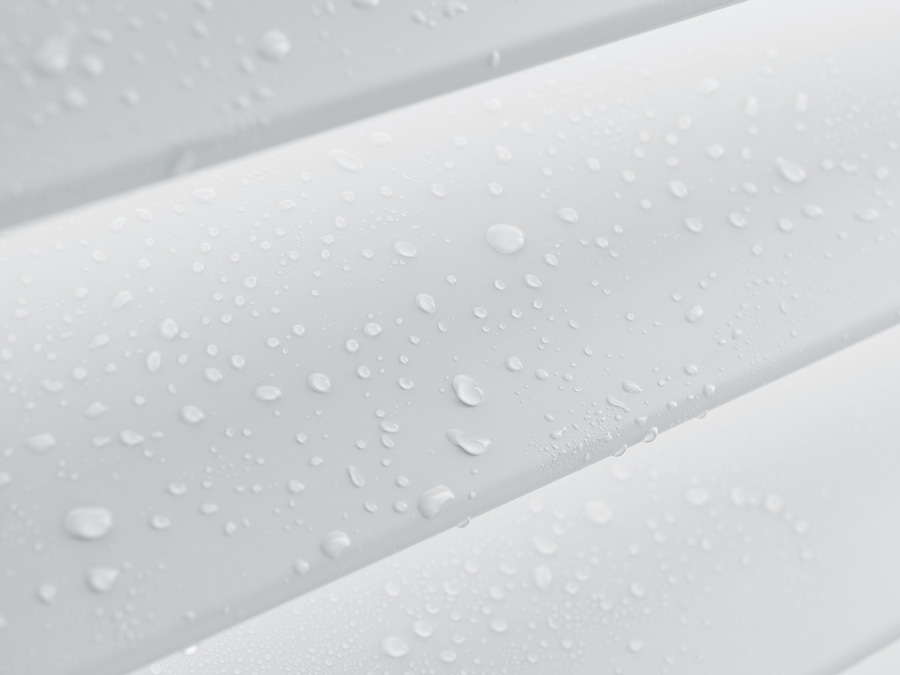 Palm Beach shutters are durable. They're made for rough environments of the home. Moisture stands no chance against their design. Harsh UV rays and bright sunshine? No problem. These shutters were made to protect your home.
Completely Custom Fit
Sometimes, the design of your home can present a challenge when choosing window treatments. Your home is custom, which is why your shades, blinds, and shutters should be custom made to fit your windows.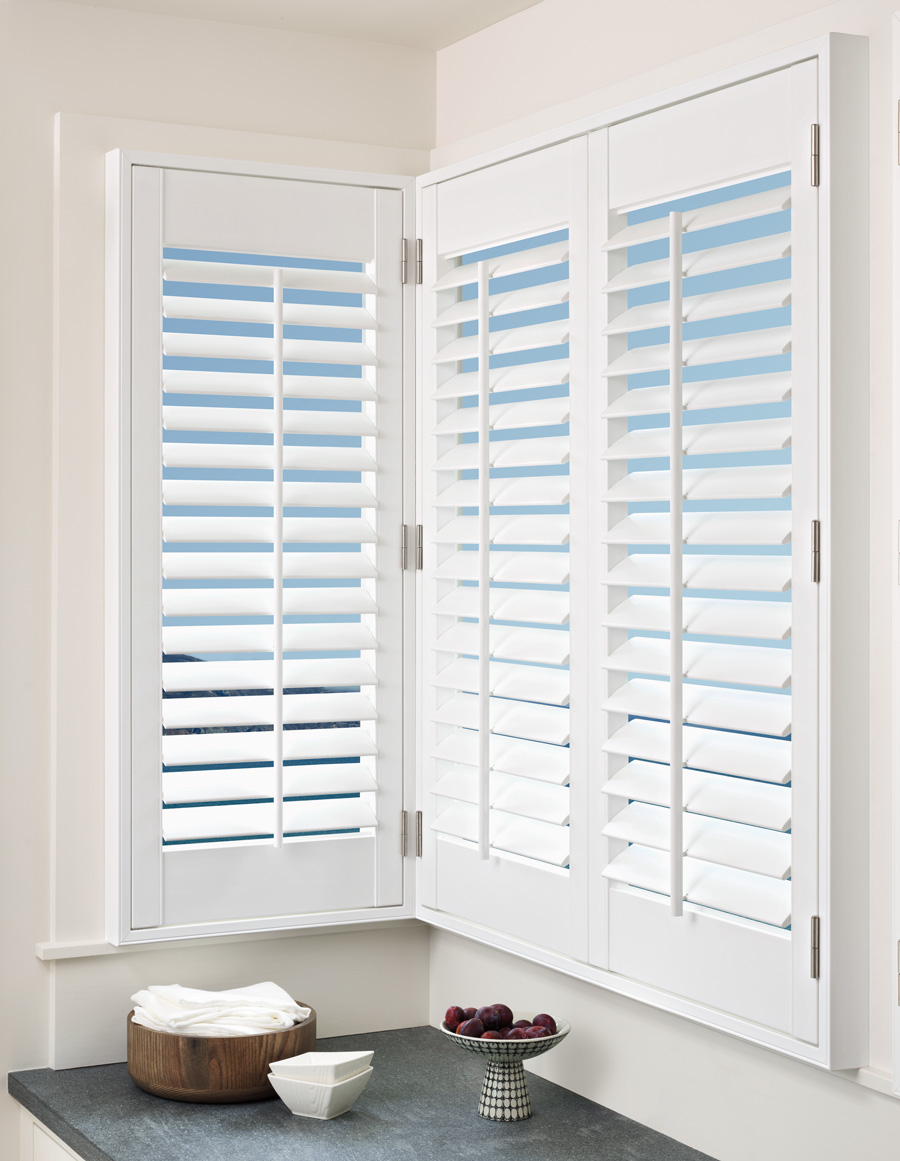 The location and shape of your windows are no problem for motorized shutters. They are completely customized to their exact size, taking into consideration the obstacles around them. You have complete freedom to adjust your shutters with power or manually. It's your home and your design…you deserve control.
It's Time to Complete Your Design.
We love plantation shutters for their classic style and simple control. Motorized shutters are a step up, upgrading your home and lifestyle with even more simplicity. We can't wait to show you this latest innovation. Contact our team at Skyline Window Coverings for a free, in-home consultation.