In the process of designing a space you love? Custom roman shades combine gorgeous fabrics and exceptional benefits. You'll add the finishing touch to the style of your space while experiencing the lifestyle upgrades of daylighting, privacy, convenience and energy savings. More than that, the process is fun and exciting. And, in 4 easy steps, you can create the space of your dreams!
#1 Start with the Fabrics.
Your custom roman shades will set a stunning scene in your home. When it comes to selecting the right fabrics, you'll want to consider texture, color and coordination.

From soft neutrals to daring hues, we can help you discover just the right color. To finish the look, choosing the texture will help create the feel of the space–ranging from woven warmth to airy freshness.
#2 Choose the Style.
Most people consider roman shades a "stacking shade," meaning the folds gather as they adjust open. They certainly are beautiful, and they offer the elegance you've come to love. But, do you know that our Vignette Modern roman shades can also roll?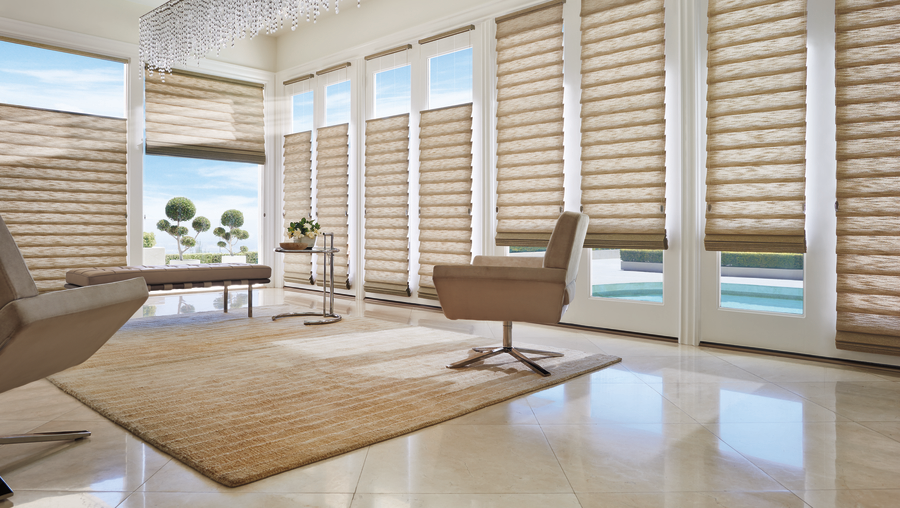 You decide on the style based on the features you want and the fit you need for your home. The best part? You don't have to sacrifice the beautiful folds you've come to love…you can have it all.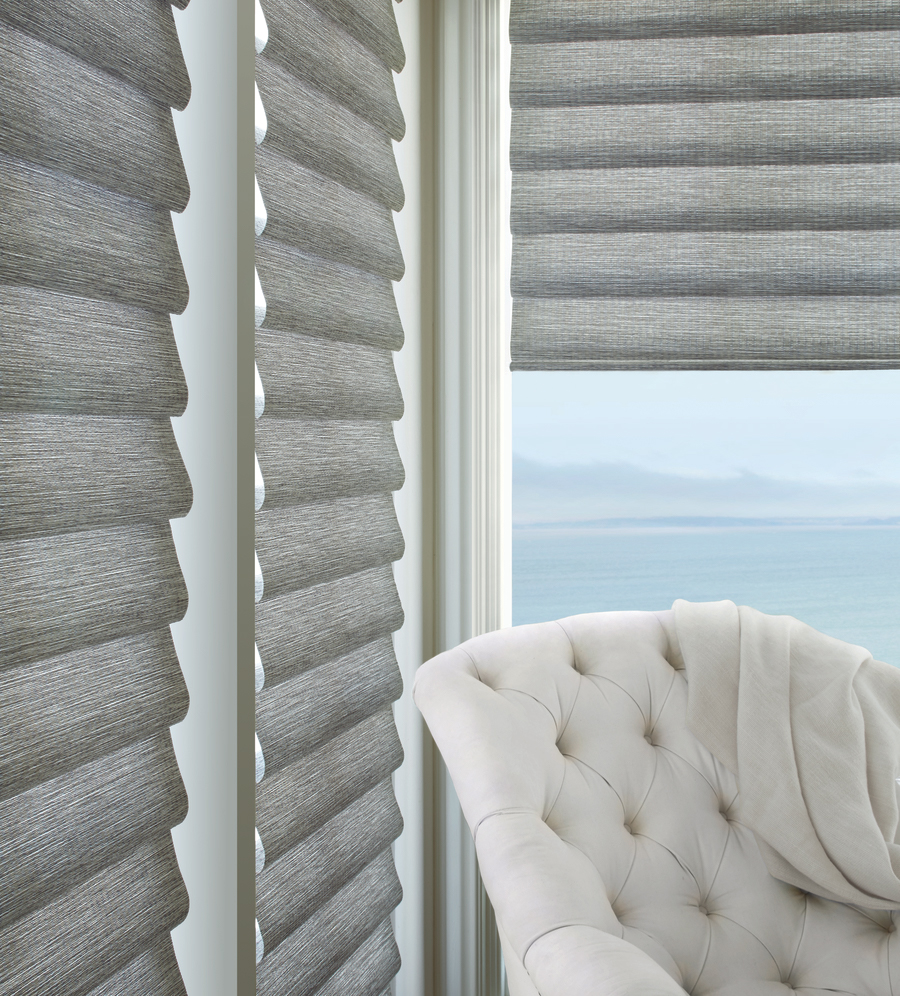 #3 Identify the Personal Features You Want.
It's time for you to decide which lifestyle upgrades you want for your home. This is a very exciting step because you are really choosing how you will set the atmosphere of your home. Features also help you select the style from step #2. Love the idea of daylighting your home, but you don't want to sacrifice privacy and energy efficiency? Custom roman shades in a stacking style offer top down bottom up, which gives you tons of versatility when it comes to light control and lifestyle function.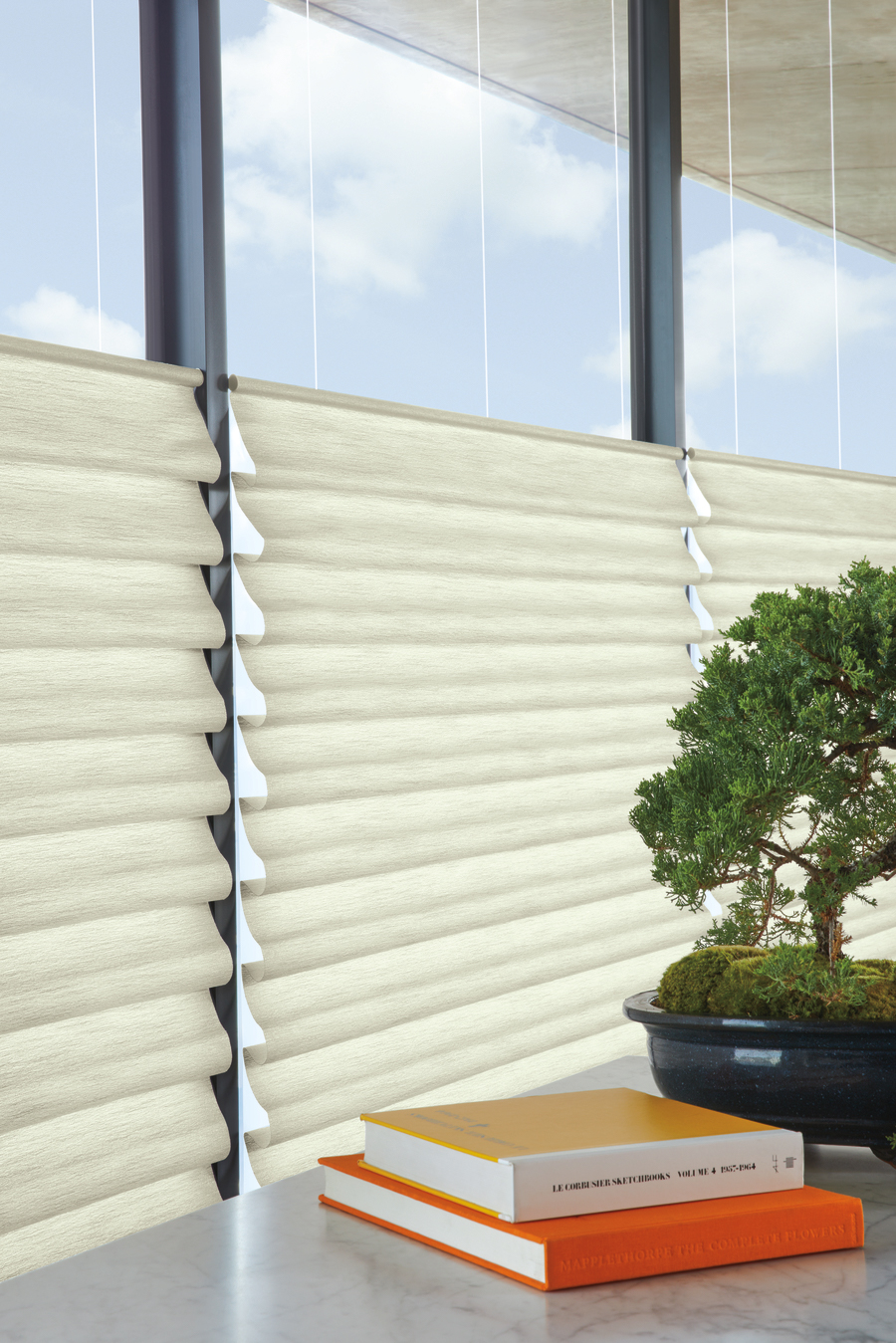 Trying to decide between light filtering or room darkening? Let's face it–you probably need both. Our "have it all" rolling Vignette Modern romans are the way to go. They offer a front light filtering shade with a secondary blackout roller shade for when you need it.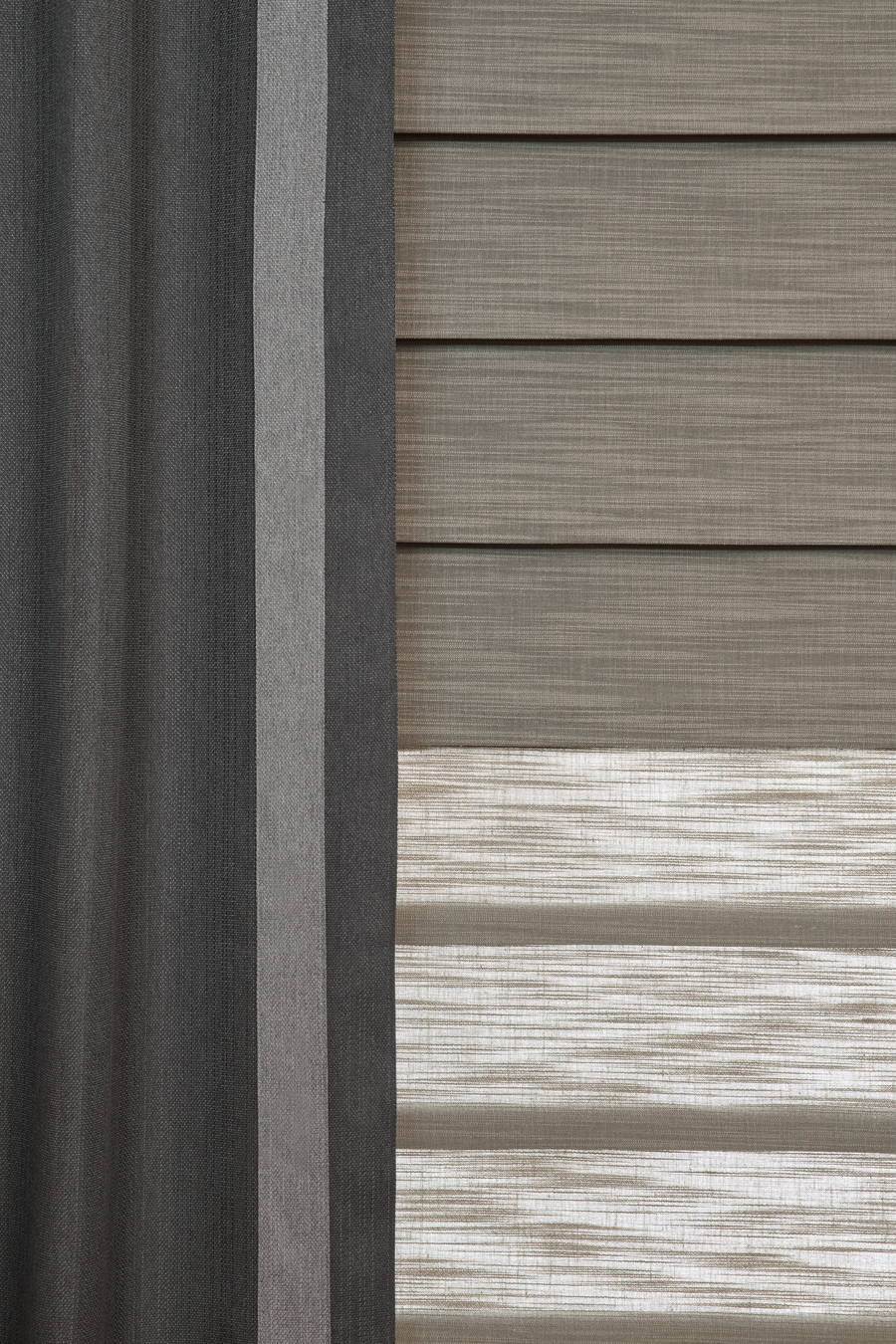 #4 Decide on the Operating System.
To begin with, the operating system you choose is a personal choice that should fit the way you live and how you'll use your shades. Custom roman shades are available in both cordless and cord-safe choices, making safety a top priority in your home. (These Solera Shades are another collection of gorgeous romans!)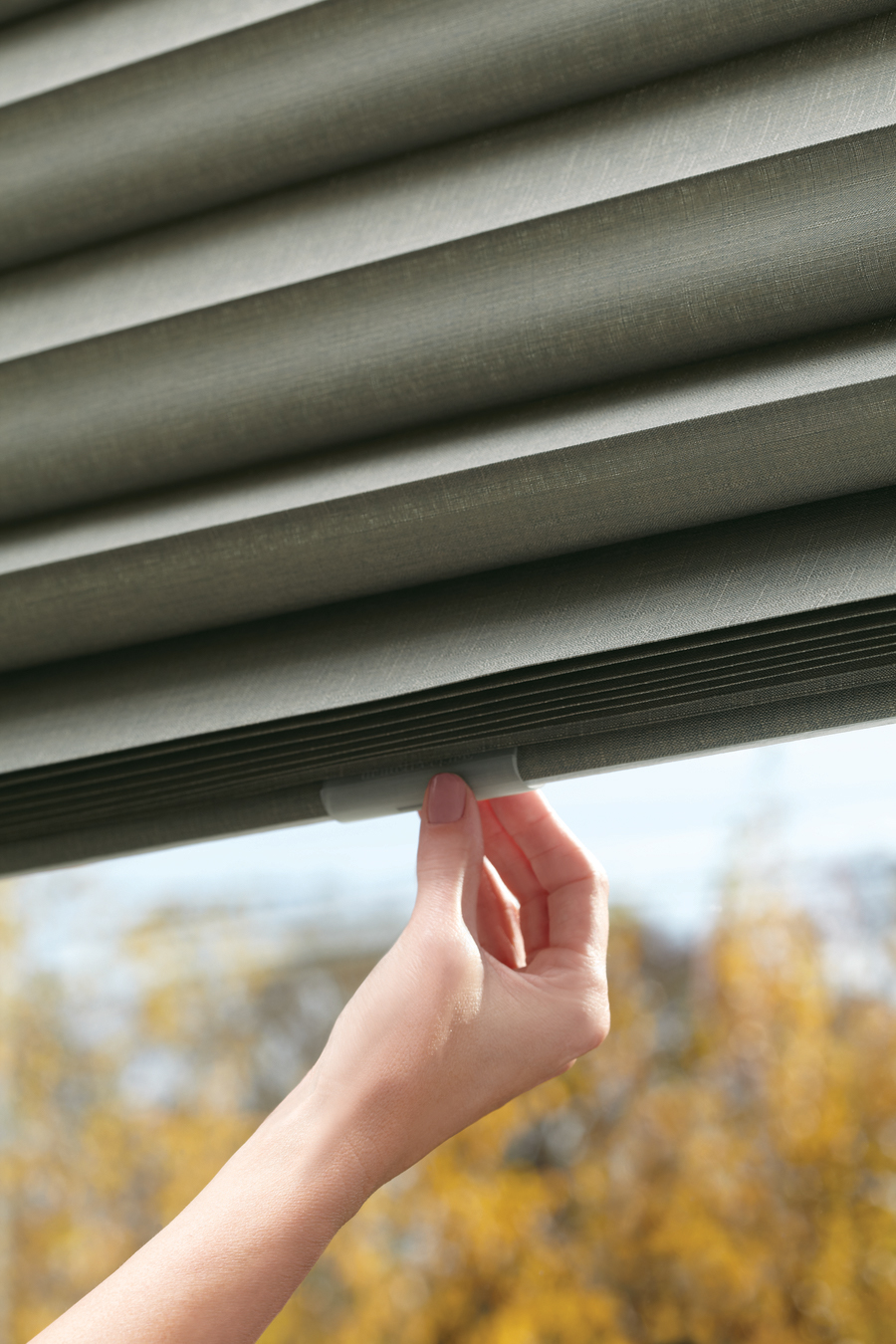 The innovation of motorized shades adds a whole new level of control, allowing you to adjust your shades at the touch of a button or on a schedule. Smart home system? No problem. Hunter Douglas PowerView motorization integrates with your smart home system to create the perfect symphony of lifestyle control.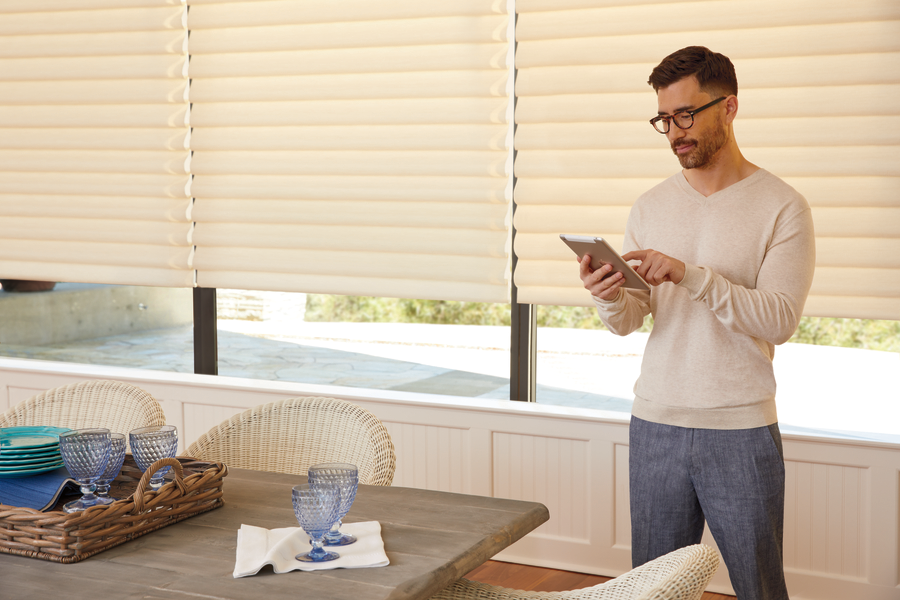 You're 4 Steps Away from Your Own Look!
You're really only one step away from enjoying custom roman shades–making an appointment! Simple, fun–and, oh, so worth it! You'll love what custom roman shades do for the look and feel of your home. Our designers at Skyline Window Coverings will walk you through the process, helping you decide on the best style and function for your home. Invite us in, and we'll bring samples and inspiration, helping you through this exciting journey! Contact our team for your FREE in-home consultation!