The summer months bring a special kind of energy with the bright sunshine and warm weather. Is your home lacking the same energy? It might be time for a summer style refresh. Make your design dreams a reality. We love to find ways to incorporate each season's textures, colors & trends. Take a look at what's hot this summer–you might even find a style you love.
#1 Seasonal Style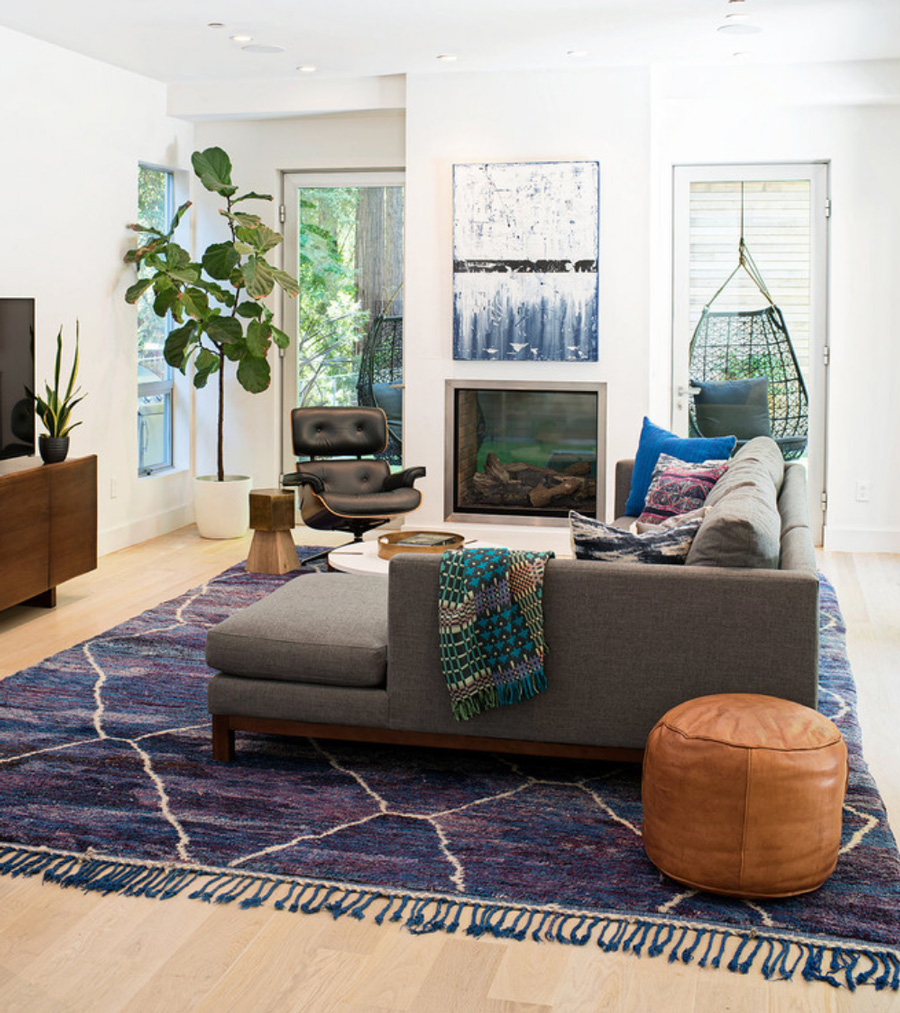 Do you crave change? This tip is great for those who like to switch things up in their design. Revamp your style every season with greenery and natural accents. Summertime offers fresh greenery and calming colors. Turn your design into a sanctuary by incorporating your favorite plants and flowers. And, when the seasons change, you can swap out your greenery for something fresh and seasonal.
#2 Coastal Dreams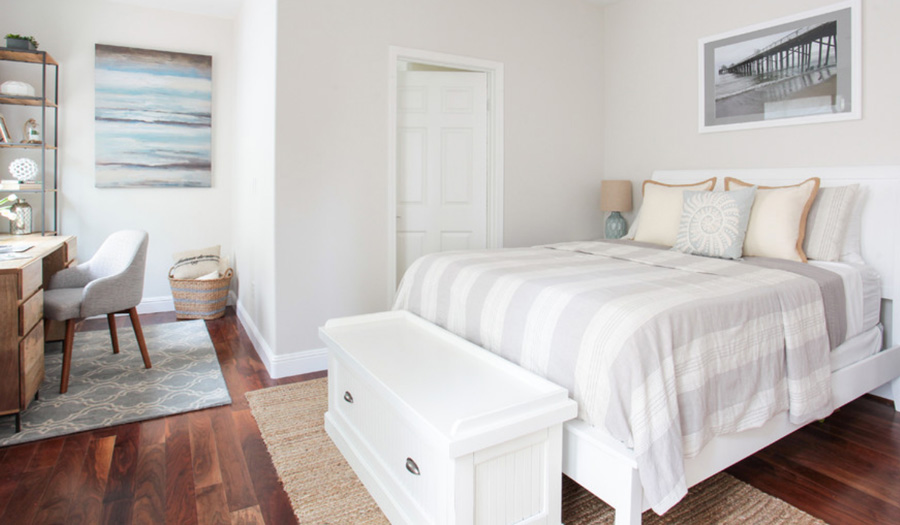 Summertime makes us think of vacationing, sandy beaches, and making memories with our loved ones. Wouldn't it be great to be reminded of your favorite memories year round? Refresh your summer style by getting inspired by your favorite destination. Vacationing this summer? Search for unique decorations in local shops or bring home a jar of sand and shells for a fun touch. Bring the beach home with natural wood and woven fabrics. You'll have coastal dreams every night.
#3 Sit Back, Relax, and Decorate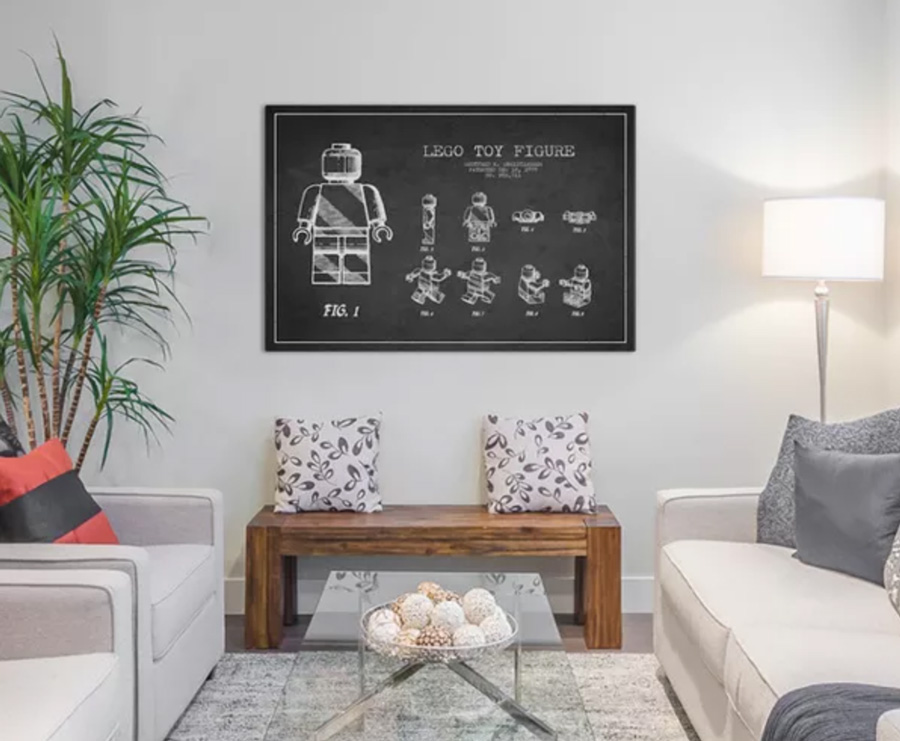 We love the summertime sunshine, but some days, it's just too hot! You don't have to leave your home (or your couch) to work on refreshing your home's summer style. Simply use your phone or laptop to shop online. Sites like Amazon & Houzz allow you to shop based on your personal style. Have you heard of Canopy? It's Amazon's curated shopping site, so you can find home decor that fits your style in a snap. Let Houzz inspire you with its collection of photos and shopping features. You'll find unique pieces that will freshen up your design–just like this Lego blueprint. What's your style?
#4 Get Inspired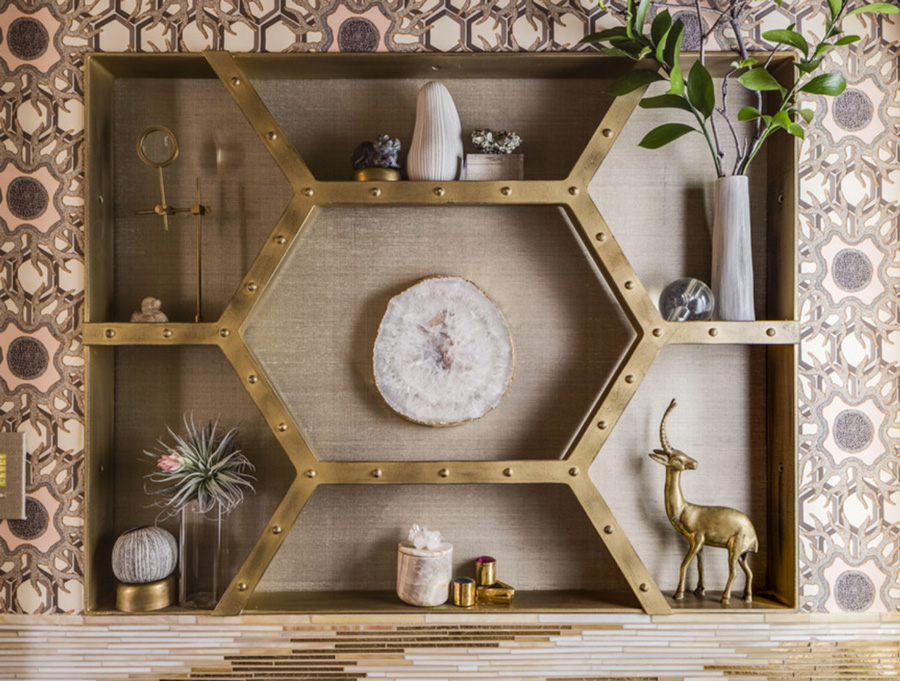 Creating your own summer style doesn't mean your ideas need to come from scratch. Instead, find inspiration and turn it into your own! If you love home decor, you probably have hundreds of photos saved on Pinterest. Revisit what you've pinned and get designing! Love shelving? Is there a certain palette you're drawn to? Make a list of what you love and start shopping!
#5 Incorporate Your Favorite Trends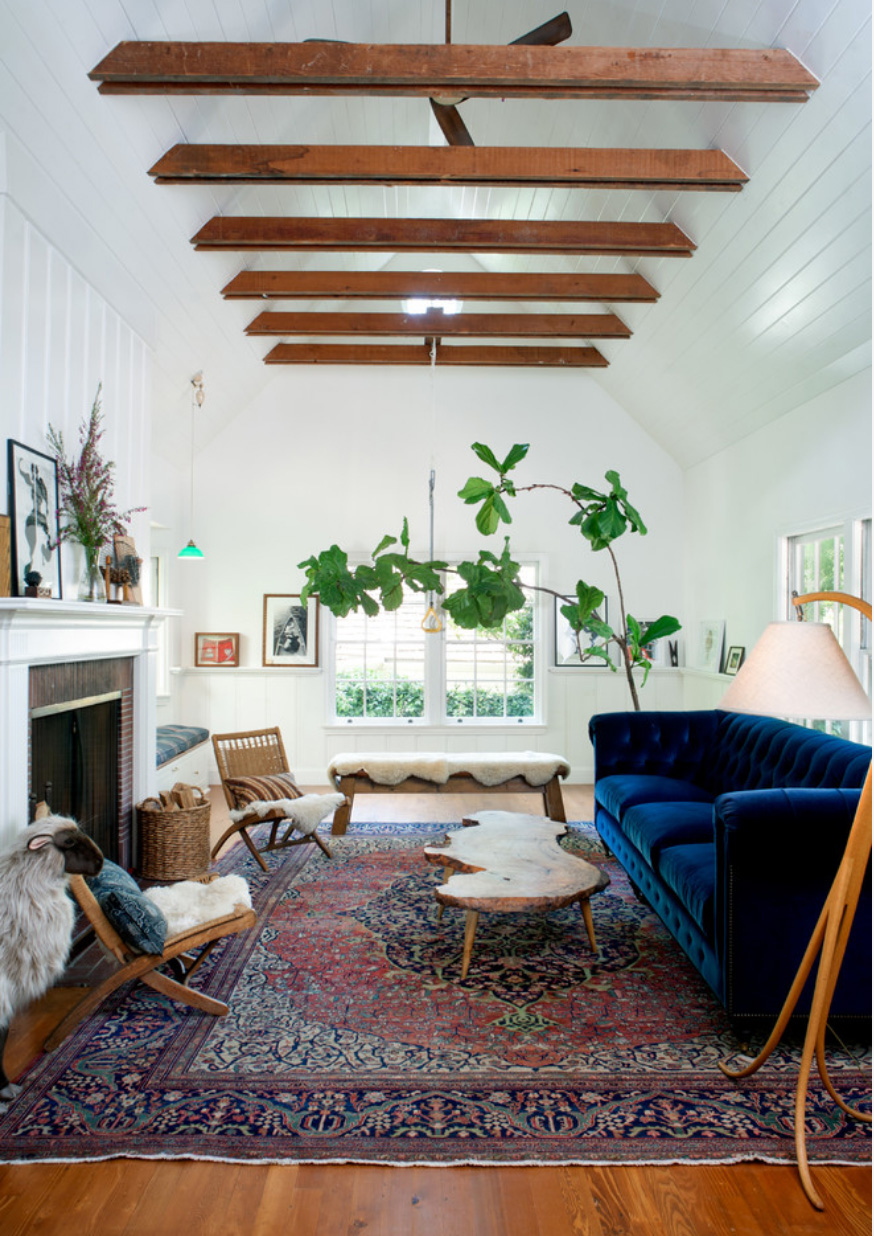 The design world is constantly changing, and we love keeping up with the latest trends. Now, we're seeing rough cut wood pieces in the latest designs. Another one that's taking over the design world is curved furnishings. Adding dimension and a unique look, we can see why this is a new favorite. This space brings in both contemporary trends with the curved floor lamp and rough cut coffee table.
#6 Simplify Your Lifestyle with Smart Home Control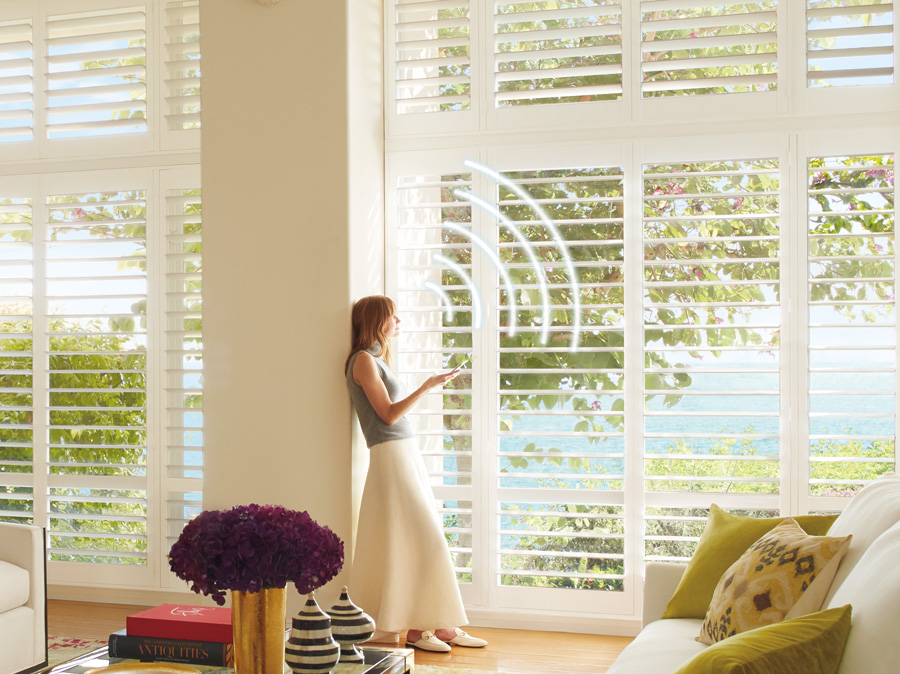 Doesn't summer feel like the shortest season? Soon enough, we'll be bundling back up, dreaming of warmer days. Put down your electronics and enjoy what summer has to offer. The latest smart home innovations allow you to go hands free, with personalized schedules and voice control. We are all about creating a comfortable environment for our clients. Now, we have the option to voice control custom window treatments, including plantation shutters. Enjoy the natural summer sun without compromising your view, privacy, or furniture with smart shades.
#7 Up Your Summer Style with Light Control
We were all wishing for more sunshine just a few weeks back, but now is it getting difficult to control? Too much sunlight can ruin an atmosphere, as well as your home decor. Don't let your summer style be ruined by an overwhelming amount of light. Instead, get control and enjoy your space. The right window coverings will provide the solutions you need for light control and privacy. Every room and window in your home is unique. We want to help you find the right solutions for your home.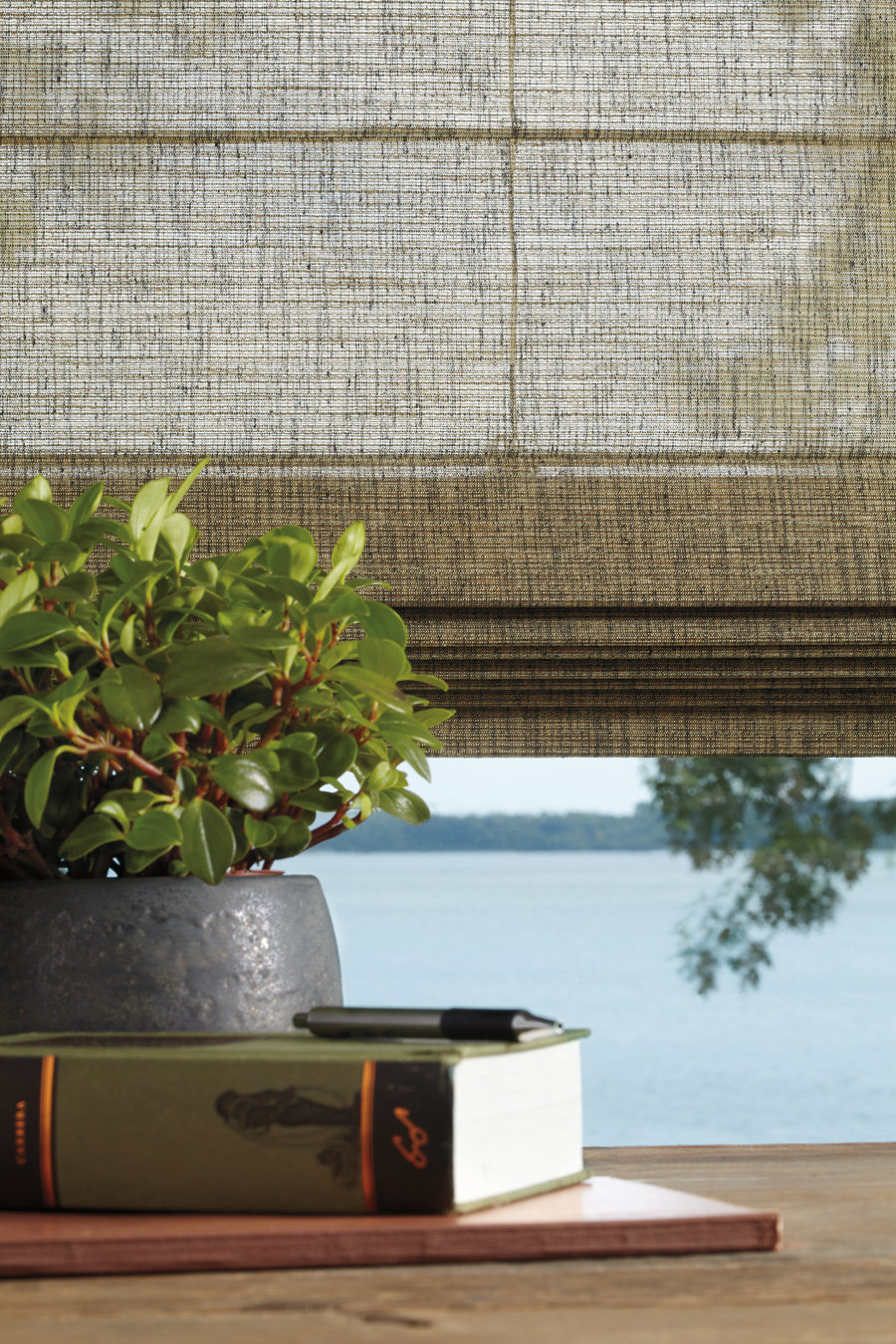 Let's revamp your home with a fresh, summer style. Our expert designers will help you create the comfortable environment you deserve. Let us come visit you for a free, in-home consultation. We'll show you all of your options. Contact us today at Skyline Window Coverings to get started!