Features
Choose your opacity, from room darkening to sheer
Perfect for large & floor to ceiling windows
Roll away & disappear
Translucent fabrics allow view-through while protecting furniture and floorings
Wide range of fabric colors, textures, and patterns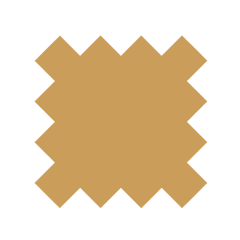 Order fabric samples
Get Inspired with Complimentary Fabric Samples
See and feel the fabrics in the comfort of your home! Sample packs are complimentary with free shipping and ship with our inspiration kit, limit 3 per customer. Samples may vary.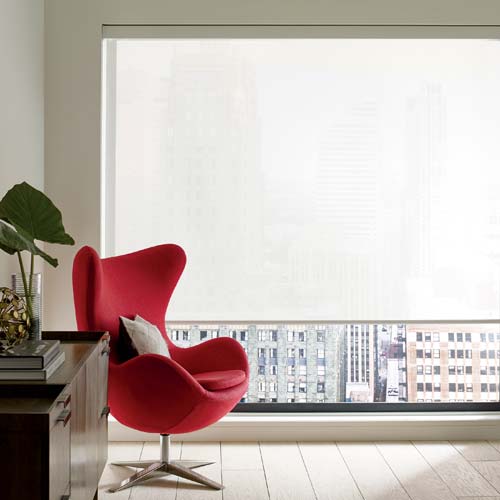 Covering Large Windows
Large windows are both an asset & a problem to be solved. The views are gorgeous, but the light can become overbearing. Today's roller shades make life easy. With sleek design, they roll into place to enhance the view and soften the light. With high quality materials, you'll get UV protection–even while enjoying view-through. Protect your home, get comfort–all while covering your largest windows!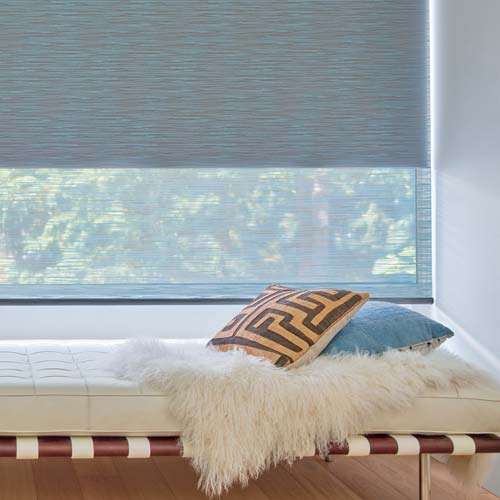 Dual Shades Are Twice As Nice
Torn between having a gorgeous view or being able to block the light? Now you don't have to choose. The Dual Shades feature for Designer Roller Shades allows you to enjoy the right atmosphere at the right time. Two shades share a headrail, adjusting independently. This gives you the freedom to have a wide range of control. And, they can both roll up out of the way when you want wide open window views.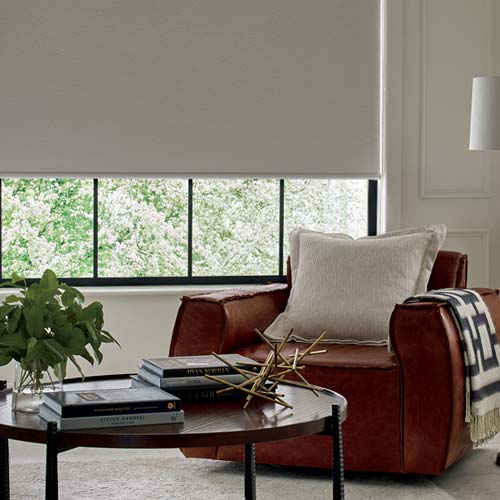 Room Darkening Delight
Need to get a good night's sleep? Roller shades to the rescue! Boasting the smallest light gap in the industry, these shades block light so you can create the ideal environment for sleep. Not only that, but they block light during the day, so you can nap on Sunday afternoon, have a movie theater experience during the day, or simply block intense sunshine.