What style trends speak to you? Is there a look, a color, a pattern that catches your eye each and every time you come across it? Have you been searching for inspiration on either Houzz or Pinterest? Let us introduce you to the sleek, low profile, contemporary appeal of Designer Roller Shades and Designer Screen Shades. From subtle hues to bold prints, these window coverings offer an amazing backdrop – full of style – for your home. And depending on the fabrics you select, you can still enjoy your view with these dynamic shades! Add the modern convenience of automated shades, with PowerView, and your life will never be the same again! With the changing seasons, you need window covering solutions and style inspiration.
Make a Statement in Color.
What does the backdrop of your life say about you? Find colors that speak to you while creating the perfect atmosphere in your home. With combinations of colors in your favorite patterns and prints, or the sleek profile of solids, add elements of style to bring your personality into your room design. Designer Roller Shades offer a tremendous selection to add to your home's unique decor.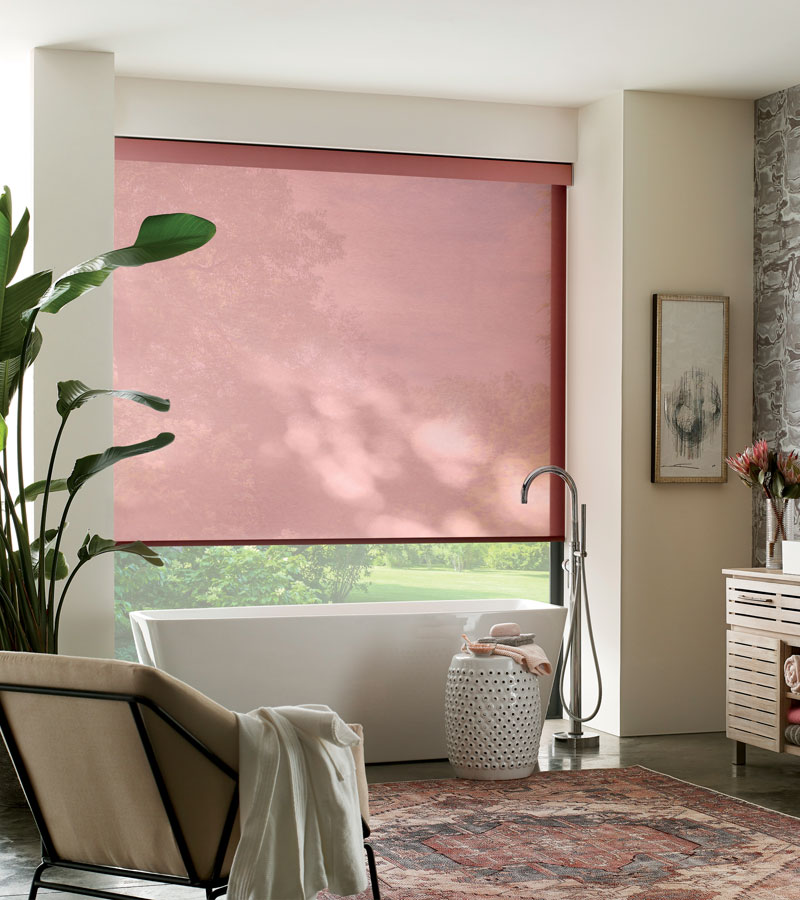 Add Dimension with Unique Textures.
Inspired by nature? Let the woven textures set your home up for a natural feel. What about geometric lines? Add the subtle styling of texture even with opaque solids for an added touch. Whatever you are looking for, the chic sophistication of textures in Designer Roller Shades and Designer Screen Shades will create a striking look.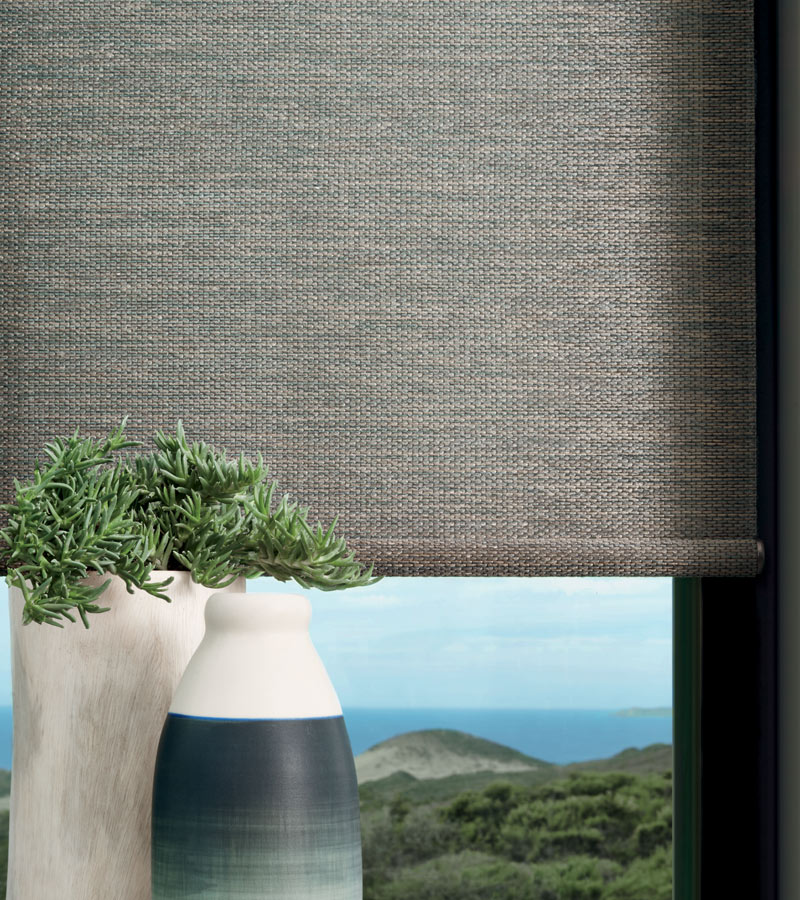 Low Profile. Sleek Design.
Essential to your home's need for window covering solutions, Design Roller Shades feature low profile design for homes with strict boundaries. While the contemporary design makes them ideal when you need a sleek solution, they are also perfect for pairing with top treatments, bottom treatments and stationery drapery panels.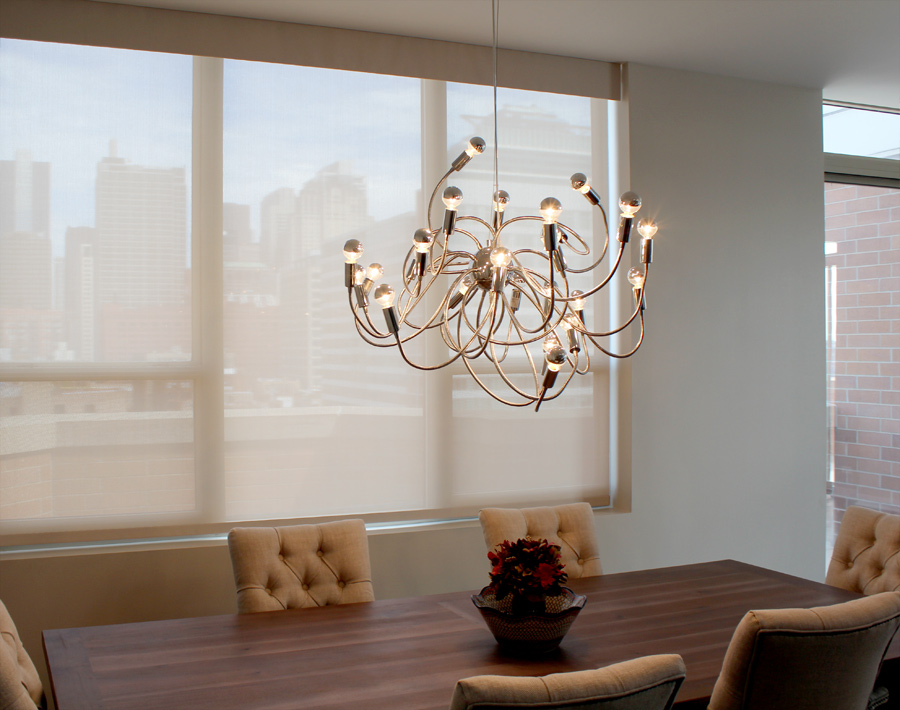 It All Comes Together.
Does your home feature an open floor plan? Do you have windows of multiple sizes or function? If you answered yes to either question – wait to see what Designer Roller Shades and Designer Screen Shades can do for you! With Hunter Douglas' Counterparts Program, you can choose complementary fabrics and design choices so windows of different size and function can coordinate in the same shared space.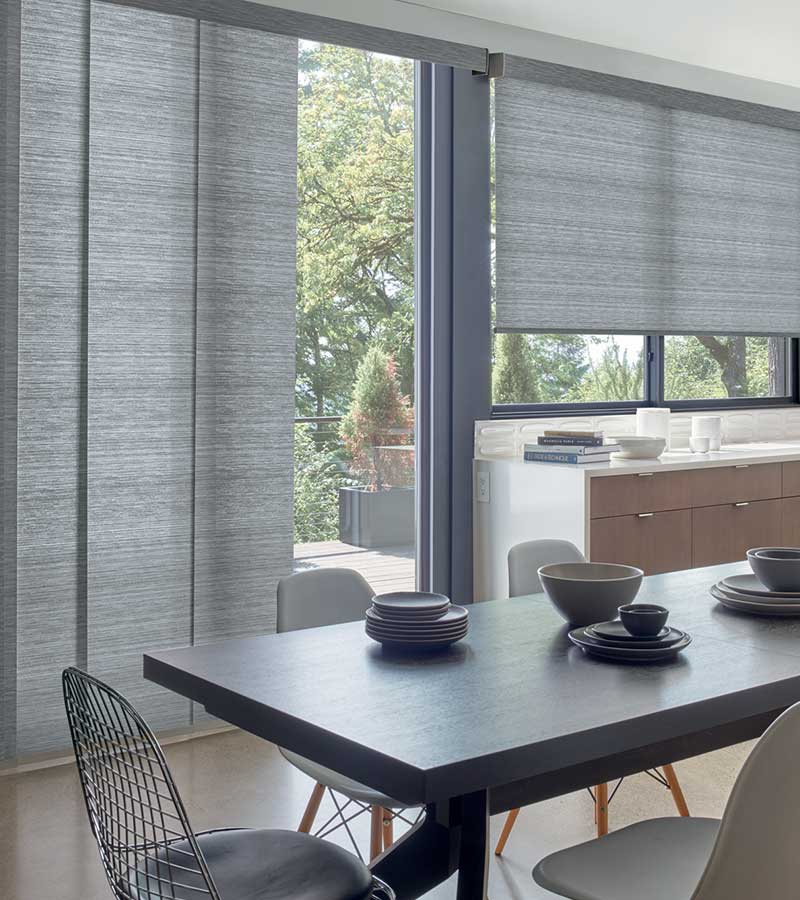 Wouldn't it be exciting to freshen up your home with a bold new look? Heighten the style in your home with Designer Roller Shades. Contact our team, at Skyline Window Coverings, for a free, in-home consultation.