The lighting within your home can create calm…or chaos. So many of our clients love the light-filtering options of sheer shades because of this very reason. But, what if you need more? Maybe you've got some serious sunshine, you need to boost privacy, or you'd like to get a better night's sleep…the innovation of dual sheer shades will transform your home. Let's dive into this hot concept.
Defining Dual Sheer Shades
Sheer shades are simply window coverings that highlight landscape views while inviting soft, filtered light. The sheer fabrics are designed to create a warm glow, with the ability to adjust closed for added light control. But, dual sheer shades take the concept of control one huge step farther. You get the "sheer" experience along with the ability to block the light out. A wide variety of products and operating systems come equipped with this upgraded control. You just have to choose your favorite.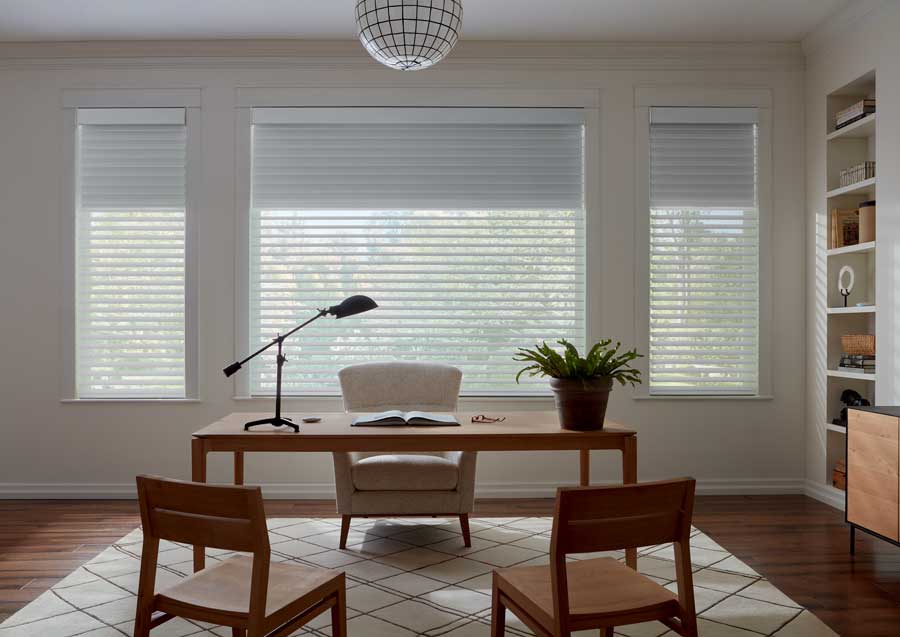 Choose Your Favorite…
Silhouette Window Shades
Made popular due to the "floating" vanes that allow an almost-complete view of the landscape, Silhouettes (& Nantuckets!) transform harsh sunlight into a soft glow. When you want to adjust the control, the vanes simply tilt along a range, closing up when needed. With the dual sheer shades option, a secondary blackout roller shade is added to the headrail for those areas in your home–or times of day–where you need a wider range of control.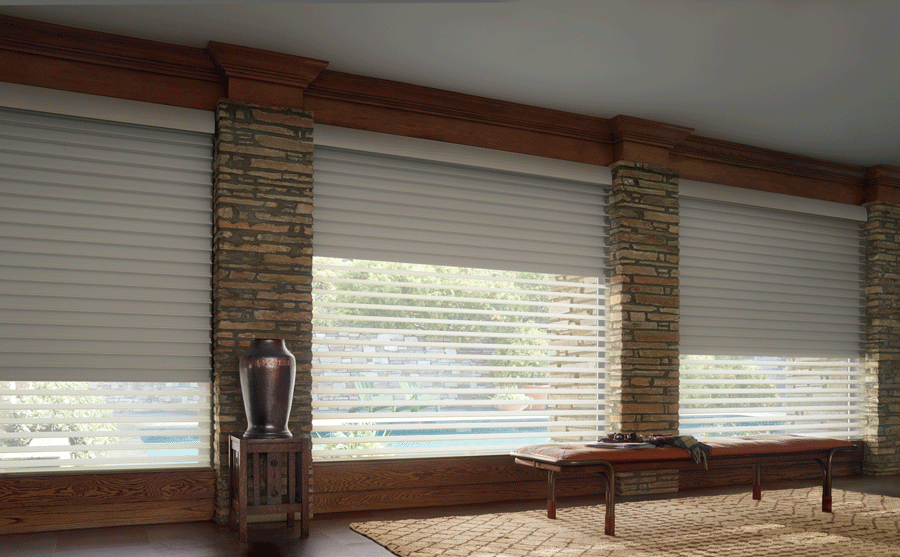 Pirouette Window Shades
The Pirouette is our "must see" shade. Delivering style and solutions in dramatic fashion, you can take your space from sheer view-through to room darkening bliss in ONE shade. The solid fabric vanes fold in place to reveal a sheer backing. The light filters through while you enjoy the outdoor scene. With the right solids, you can also close up your space for darkness–even on the sunniest day.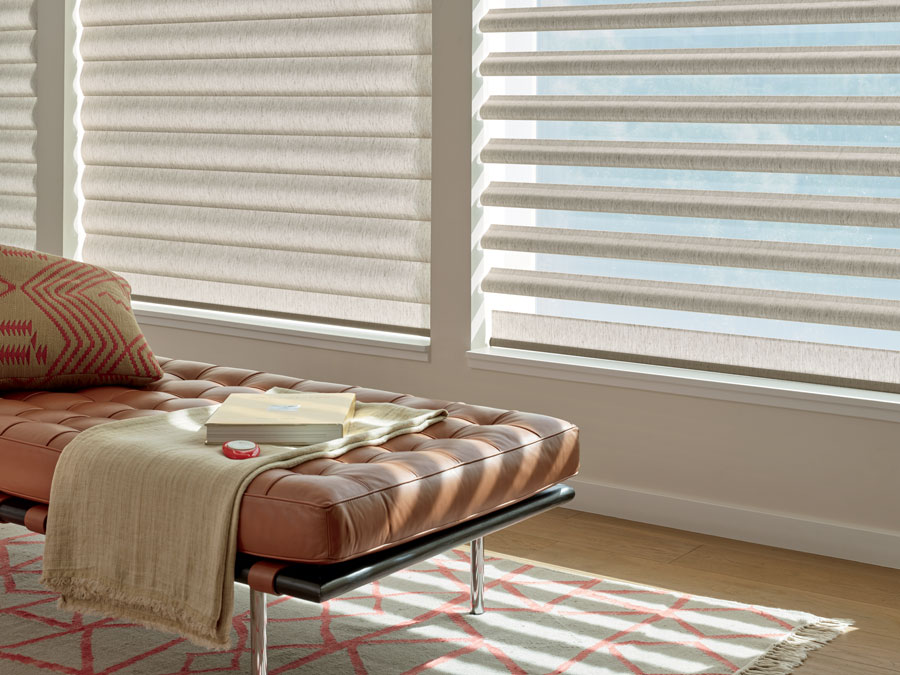 Designer Banded Shades
When showcasing dual sheer shades, we couldn't help but show off Designer Banded Shades. Relatively new, you can choose stripes or geometric shapes, adding beautiful art at the window. Because the shade is actually two layers of this fabric, you can rotate them to line up–with access to the outdoor view with the sheer sections. Or, with a simple rotation, alternate the solids to block the view and the light.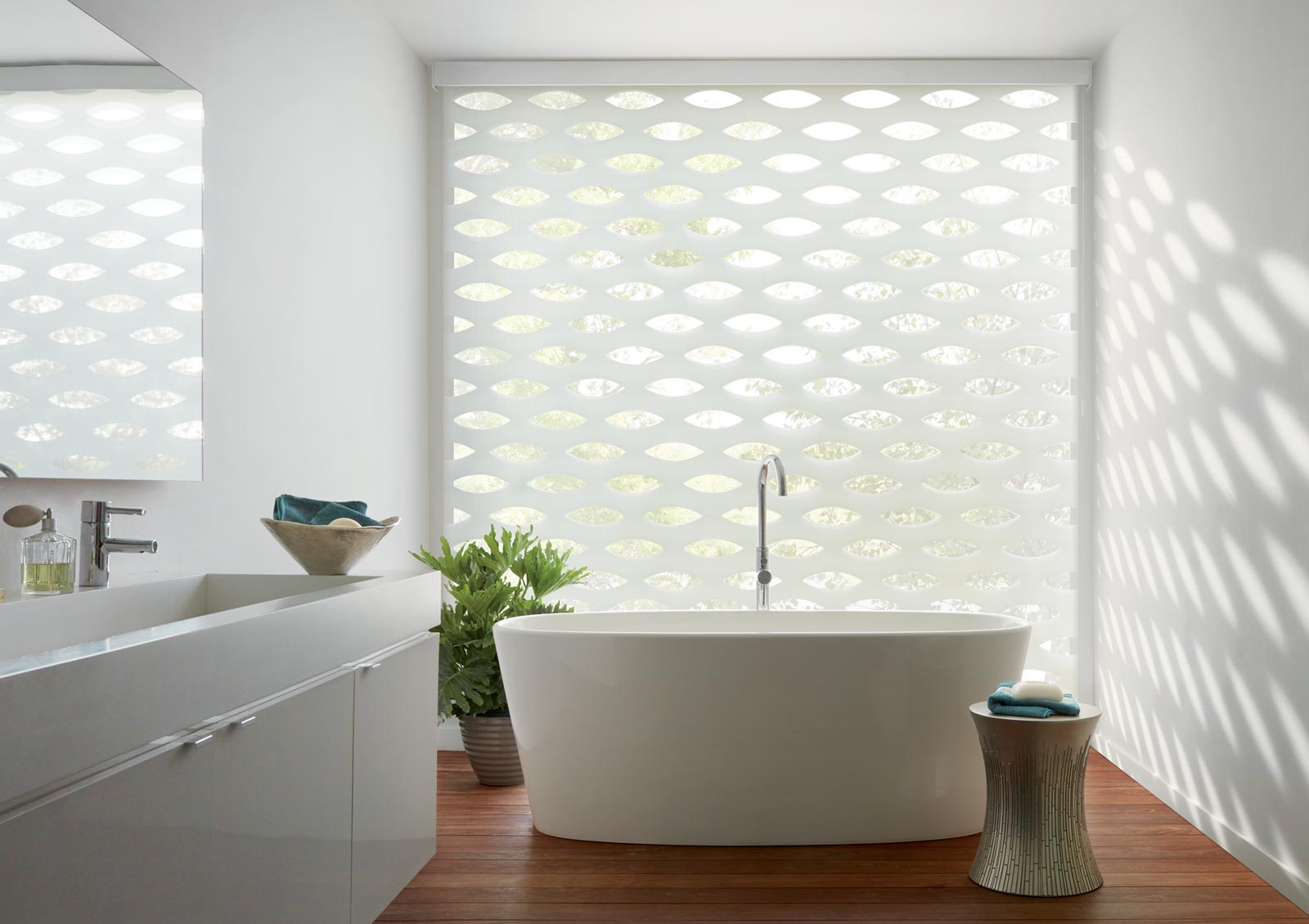 Designer Roller & Screen Shades
An ever-popular choice for homes everywhere, roller shades and screen shades are both available in sheer opacities to enhance the view and soften the light. When you want it all, the innovation of dual shades allows you to also have room darkening added to the mix. Two shades share one headrail, for two completely different atmospheres. Soft, glowing light comes through the front shade, and darkness is delivered with the secondary blackout shade.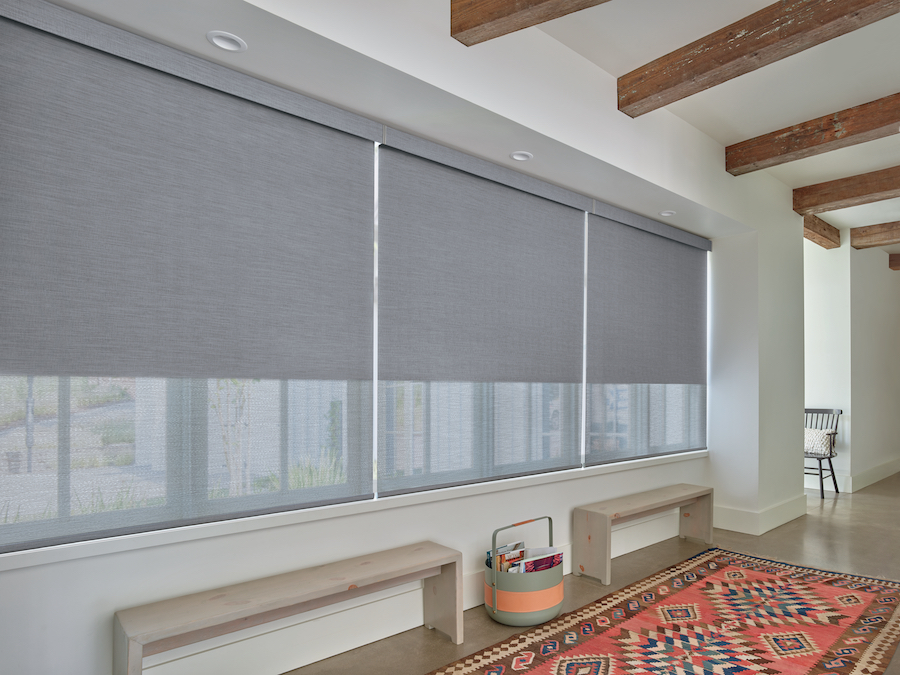 Vignette Modern Roman Shades
Not often thought of in the "sheer shades" category, the option for dual roman shades is a game-changer. You can choose a fabric with sheer opacity for the front roman shade, inviting glowing light and soft views. Then, when more control is needed, a room darkening roller shade lowers into place, blocking out the light for an exquisite range of control.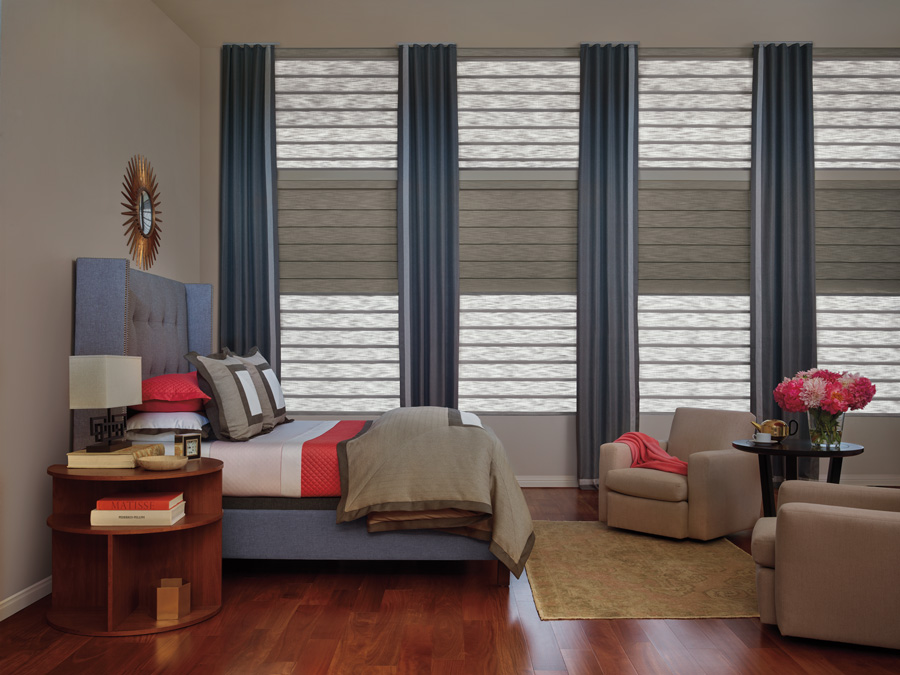 Are You Loving These Options?
These window treatments offer the best of both worlds. Did you find a favorite? Do you have more questions? We'd love to sit down and chat about the visions you have for your home. We'll talk about features, solutions & operating systems, while showing you inspiration and beautiful fabrics. Schedule your FREE in-home consultation with our team at Skyline Window Coverings. You'll be glad you did!