When you home is designed to appeal to your senses, chances are you will be much happier. We've dubbed it the Feel Good Home, and we've got tips for creating it. Your dream home could be right around the corner…
A Sight to See
It's probably what you'll notice most. The view around your home can make or break your good mood. The first and most important factor? Clutter. It will trigger your anxiety and ruin any chances of creating the right look. Another element of your home that plays strongly on your sense of sight is the lighting. Too much light can bring on exhaustion, while the right amount–softened gently–can boost your mood. Make sure the paint colors are ones that make you feel calm, and only keep design elements that you currently love.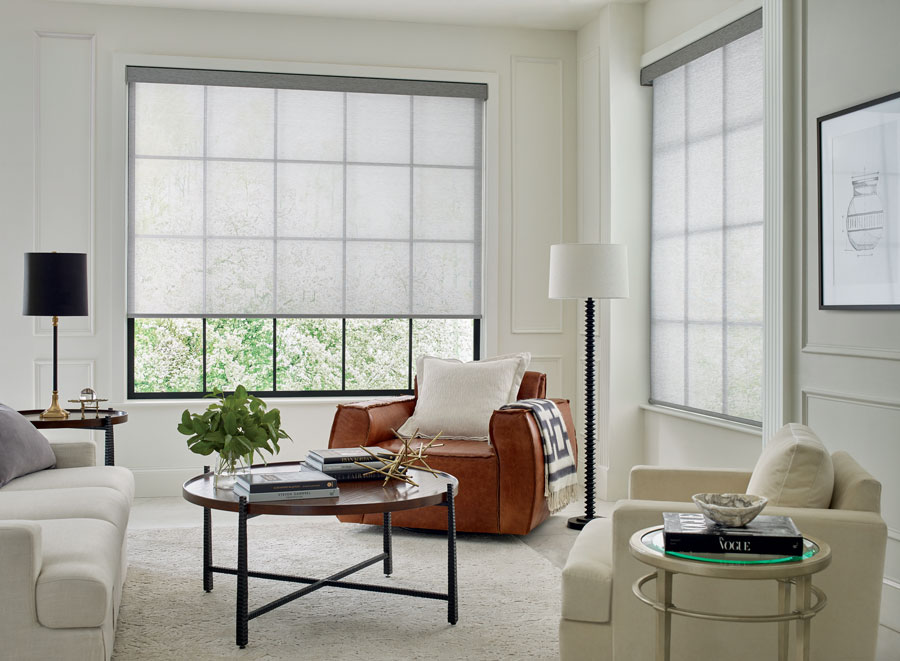 The Sounds of Comfort & Enjoyment
Have you stopped to think much about the sounds filling your home? Do you like it quiet, or would you prefer background noise? No matter your preference, it can improve the atmosphere of your home to consider adding or taking away noise. Need some ideas?
A white noise machine is great for light sleepers

Trickling water features can increase calm

Play favorite music with smart devices 

Add sound absorption with window treatments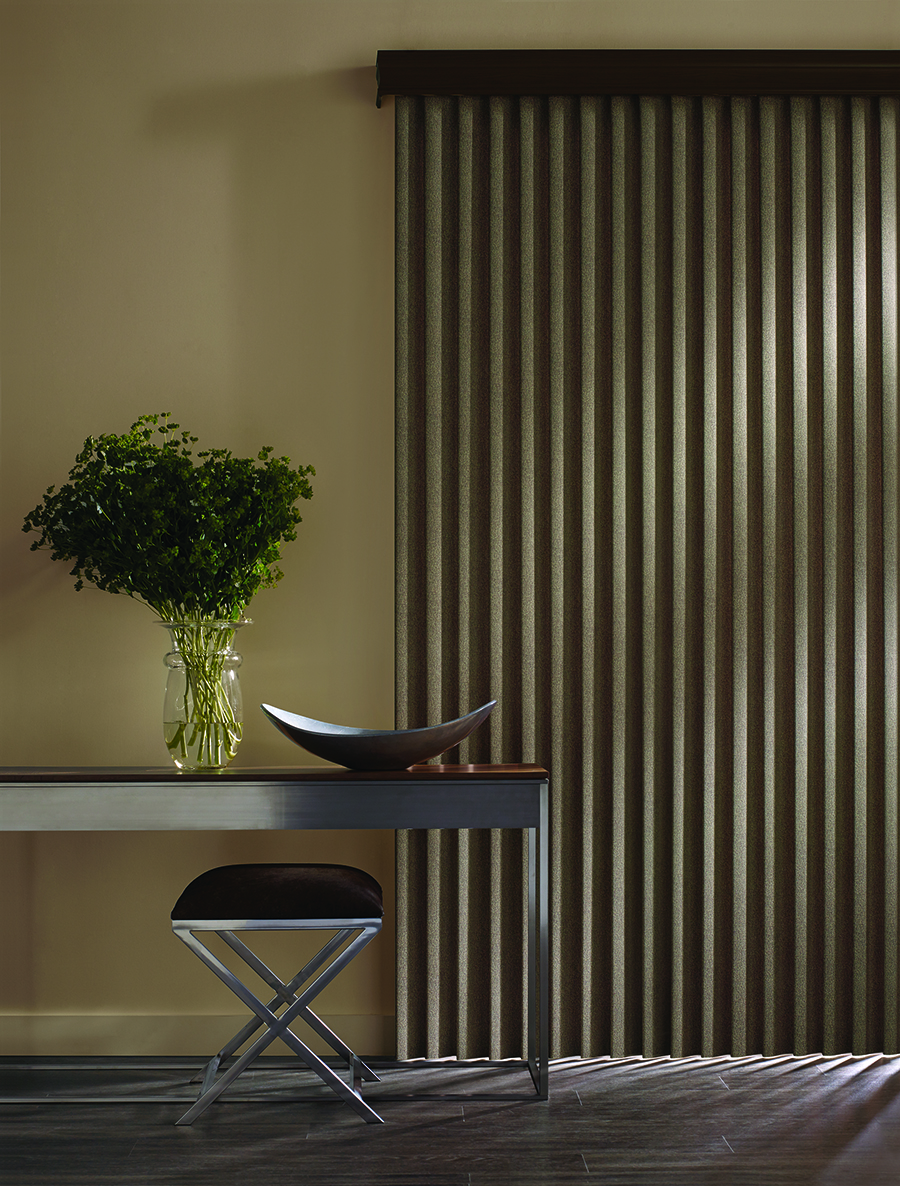 Choose the Scents You Love
When designing a feel good home, if smell is high on your list of priorities, you're not alone. You may have to consider a new regiment of products. Cleaning solutions, fabric fresheners, laundry detergents, candles and wax melts–these elements all come into play. And, if you'd like to try to purify the air, consider adding houseplants that boast that as a super power!

Make It Feel Like Home…
The sense of touch can heighten the design of your home. More than ever, unfinished natural elements create an organic vibe, like woven rugs, bamboo shades and live edge tables. These characteristics create a personal style, speaking to your own preferences. Choices like these are a key ingredient in making your house a home.
What About Taste?
The kitchen has long been called the "heart of the home." Designing this space for comfort and style is a great way to customize your home. The sense of taste has a huge influence on our lives–and our diets can effect how we feel. When you make improvements in this area, you'll see it throughout other areas of your life.
We've mentioned before how important of a space the kitchen is. There's a reason it's called the heart of the home! Because it play a huge role in the overall feel of your home, let's identify ways to improve the taste:
Create healthy snacking options, like cut up raw veggies in the fridge.

A family menu helps make grocery shopping easier with your budget in mind.

Everyone benefits from family meals–if a busy schedule gets in the way, try weekend breakfast or brunch options!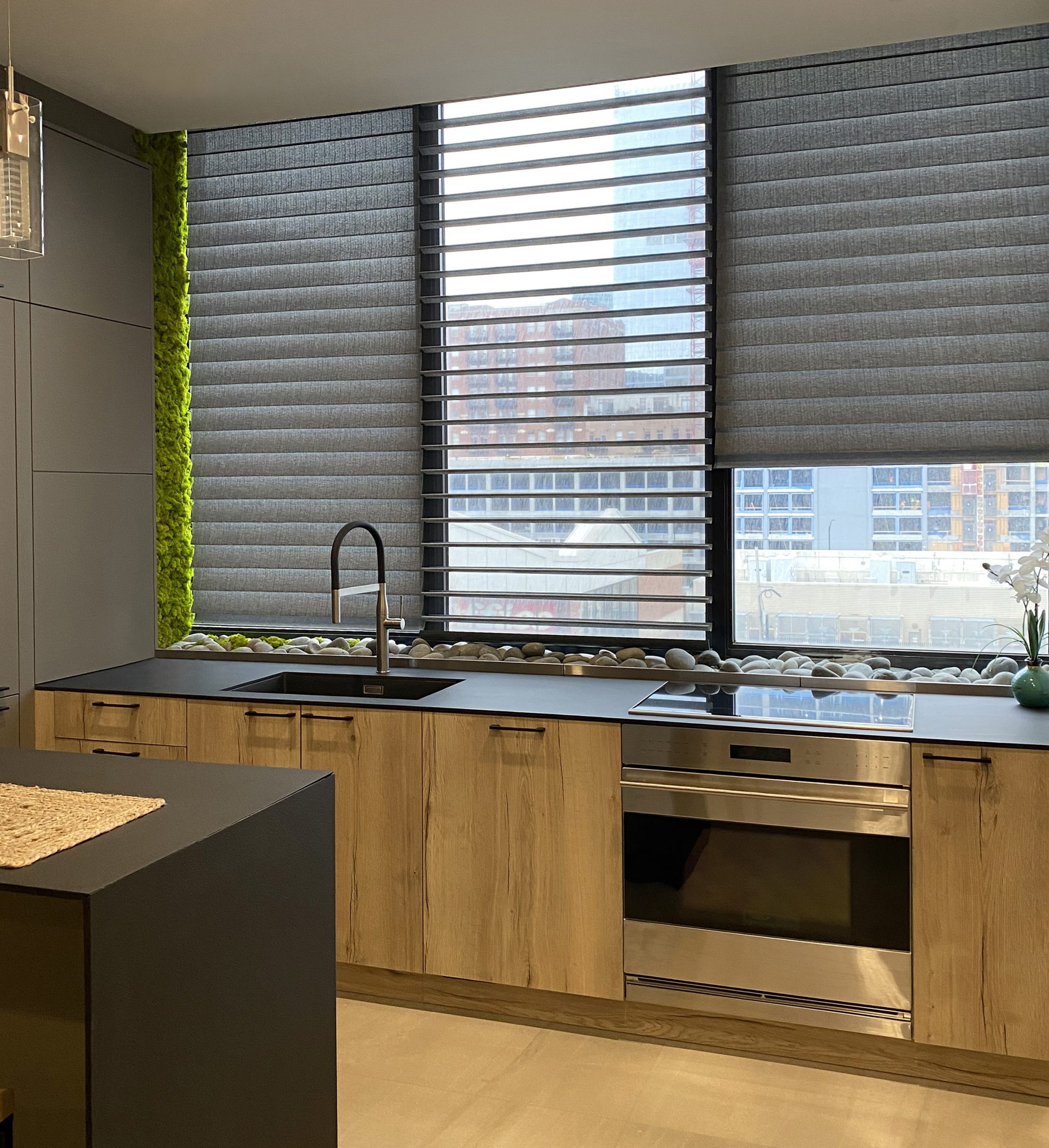 Customize Your Life with a Feel Good Home
Plain & simple…do you have a Feel Good Home? If the answer is no, it's time to discover why. Don't worry about society's rules or traditional housing expectations–it's time to live for what will make you and your family happy. Let's get you started with some questions to ask yourself:
Do we have areas in our home where our family can spend time together?

Are there spaces for family members to enjoy quiet time alone?

Is it possible for our family's hobbies to be enjoyed easily?

Can we make changes to improve day-to-day life?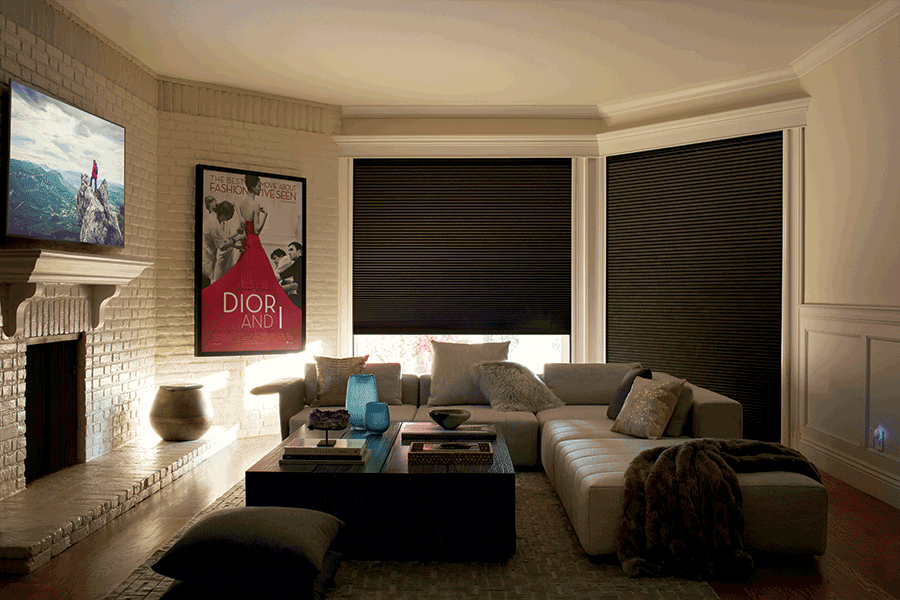 If your home is not meeting your needs, it's simple: It's time for a change. We think that using your five senses to create a Feel Good Home is. great way to get started on transforming the spaces where you spend all your time. Our team, at Skyline Window Coverings, would love to help you bring light control, privacy, comfort and a good night's sleep into your life with the right window treatments. Get in touch with us for your FREE consultation.