1 in 4…that's how common it is in today's world to have window coverings equipped with power. Have you gotten onboard with smart home technology? Are motorized blinds or smart shades next on your list? Let's take a look at the details that will help you make your decision…
Get to Know the Names
You may have heard of motorized blinds or smart shades. But, what about remote control blinds, power shades or automated drapery? There's really no end to the amount of "names" these moving window coverings can have. What's really important to understand are the features and functions that each type offers so you know which operating style will fit you best.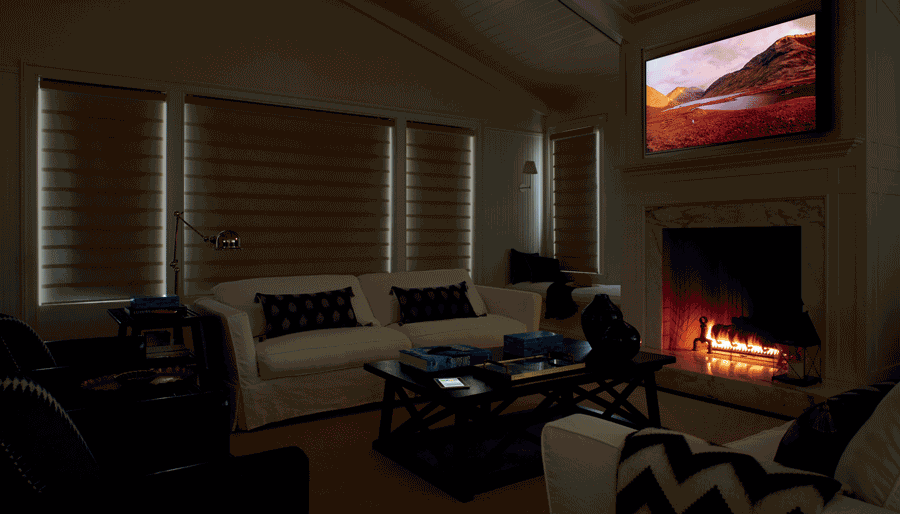 What the Difference?
Great question! Motorization describes blinds, shades, shutters & drapery that adjust with a motor. Triggering that movement is where you can start to tell the difference. When you–the person making the adjustment–has to tap a remote or nudge a wand to activate the adjustment, that it still considered to be motorized.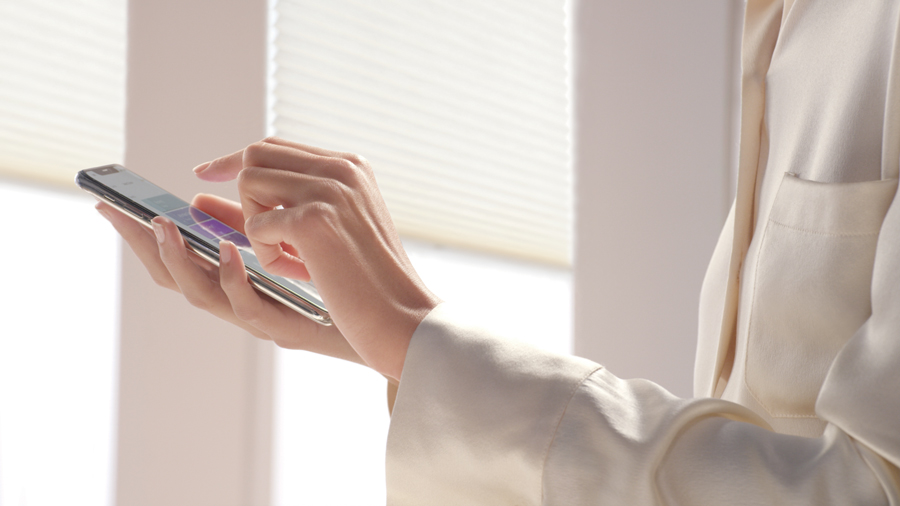 It's automation that takes motorized shades to another level. Automation is effortless control. You can still adjust smart shades with a tap. However, they can be integrated with your smart home devices, adjusted with voice control, or move on a schedule that fits your lifestyle.
Your Windows Make the Choice for You
If you're trying to choose between motorization and automation, consult your windows! The number one factor in helping homeowners decide how to control their window coverings is how you use them. What else should you consider? If you're like most people, cost plays a role in your choice, as well. Luckily, in today's world of increasing innovation, smart home tech has become quite a bit more affordable–allowing mainstream usage more than ever before.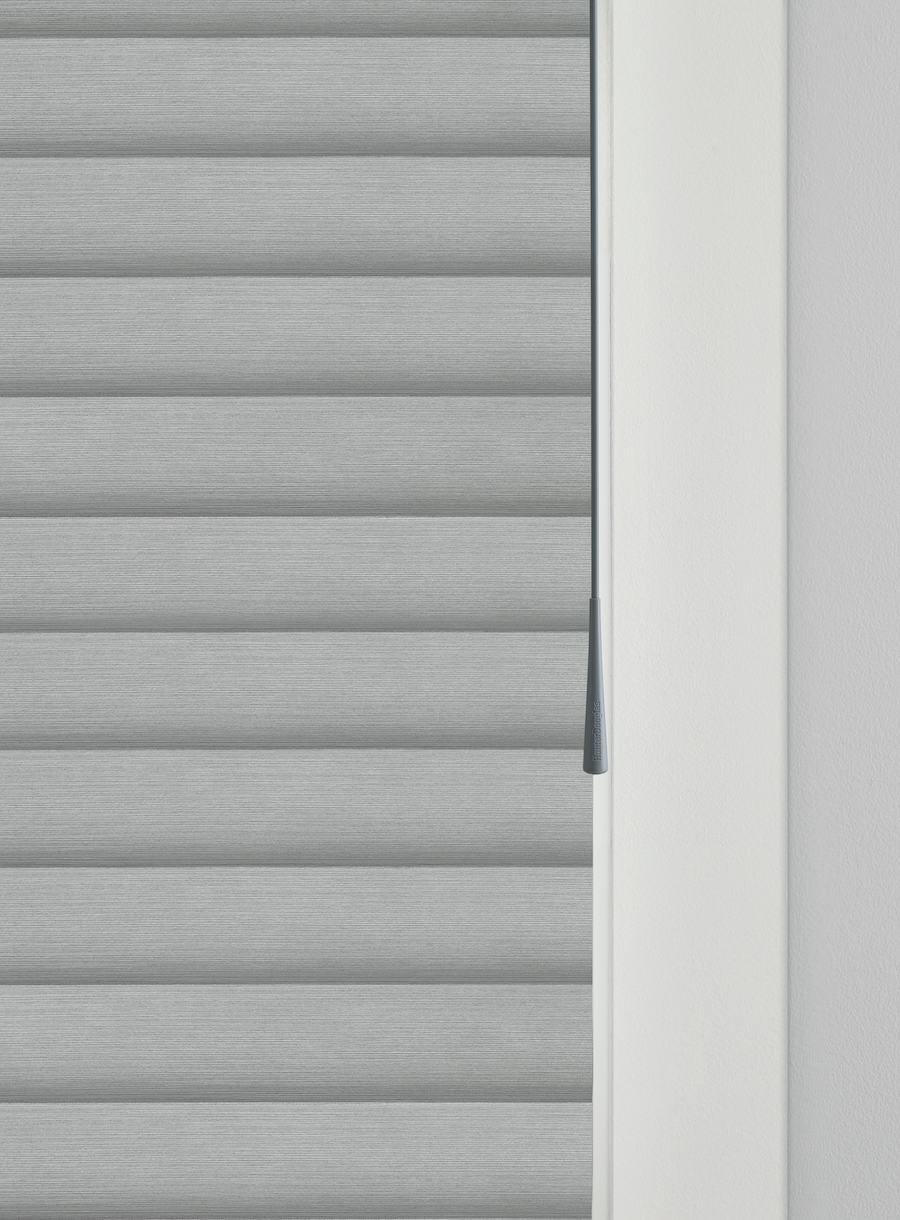 A new option in motorized shades has become popular. The SoftTouch wand offers motorization right at the window, with a gentle nudge up or down for adjustment. This is ideal for when you need simple, convenient control at only certain spots in your home, usually 1-3 windows.
The next level of control offers adjustment of more shades, but a simple tap on the remote is all you'll need. This can happen on a remote, or even with the PowerView app on your phone or tablet. The convenience of this control means you can adjust multiple windows with the touch of a button, or choose select shades to adjust.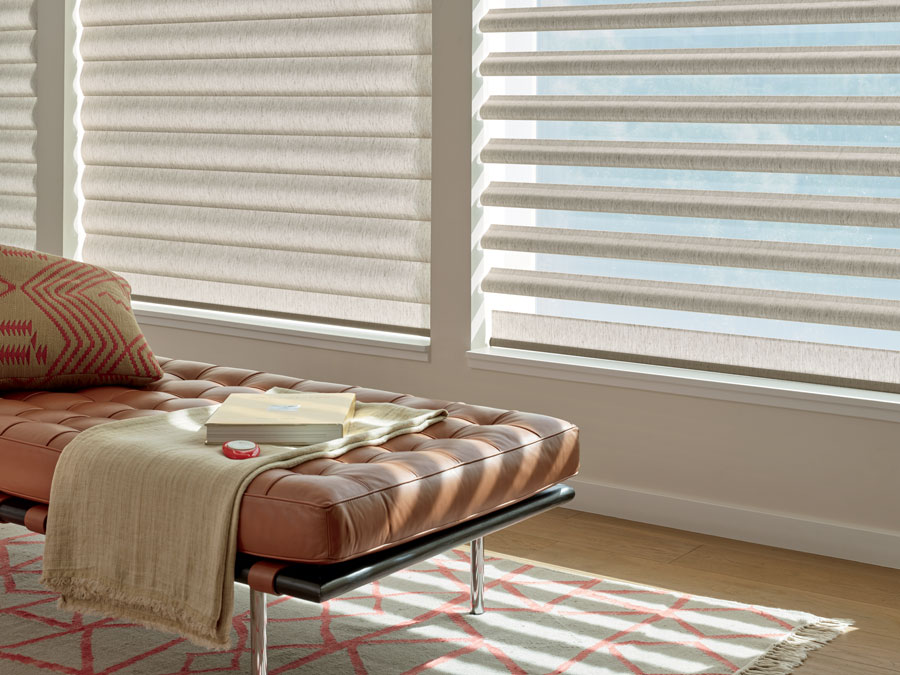 Taking that simple, convenient control to the next level, you can choose to automate your shades, blinds, shutters or drapery. PowerView integrates easily with the smart home system you already use. This intelligence allows you to…
Connect smart shades to other devices
Watch as your shades adjust on their set schedule
Enjoy settings and favorite scenes that improve the atmosphere of your home
Use voice control to activate your shades
It's Okay to Ask!
Motorization is such an exciting feature to discover. That's why 1 in 4 window coverings have power! The benefits you'll receive are immense. The best part of it all is that our professional installation team gets everything set up for you on day one! If you've been considering this incredible technology, don't hesitate to ask questions. Our window covering designers are happy to help you understand which system fits you and your family the best. Get in touch with our team at Skyline Window Coverings for your FREE consultation.