One of the most common questions we get is, "What kind of shades are best in the _____room?" Not all clients think of adding window treatments for every room; often they have select spaces they need solutions for. And, while each and every home has its own unique windows, location and lifestyle of the homeowners, many of the features that are popular in one home can be a favorite in others. Let's take a look…
Privacy + Natural Light
If you'd like to gain privacy at the window, while also bringing natural light in, we have a few great features for you. Which rooms work best with this type of atmosphere?
Entryways
Bathrooms
Home Offices
Dining Areas/Eat-in Kitchens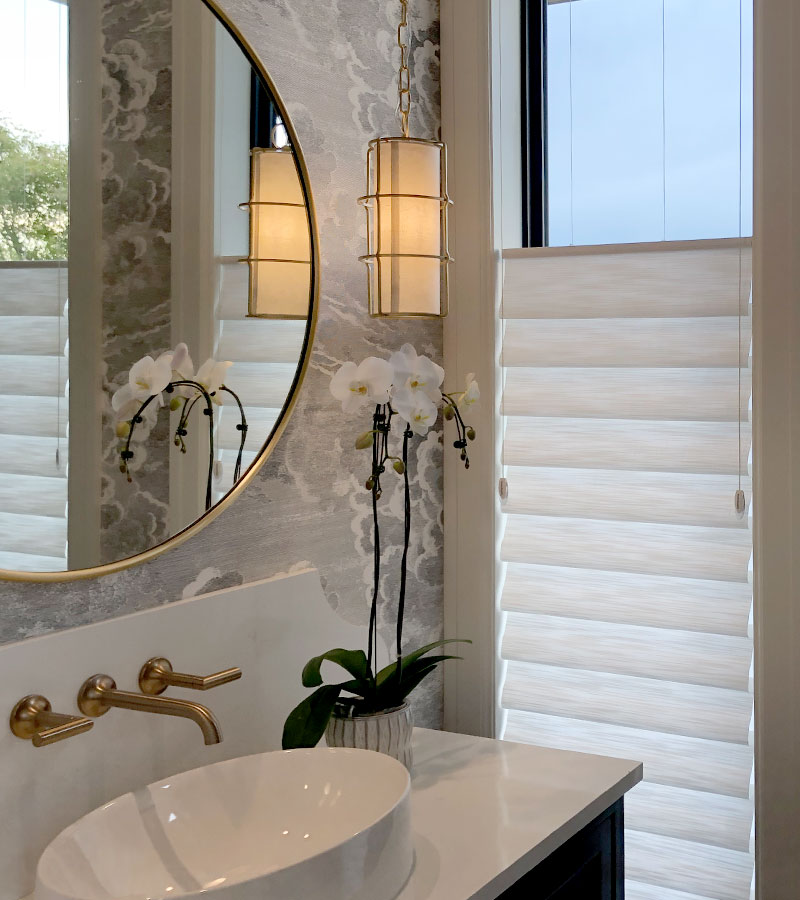 Bringing in natural light, while protecting the bottom portion of the window is available with these three features:
Top down bottom up
Duolite® for honeycomb shades
Split tilt for shutters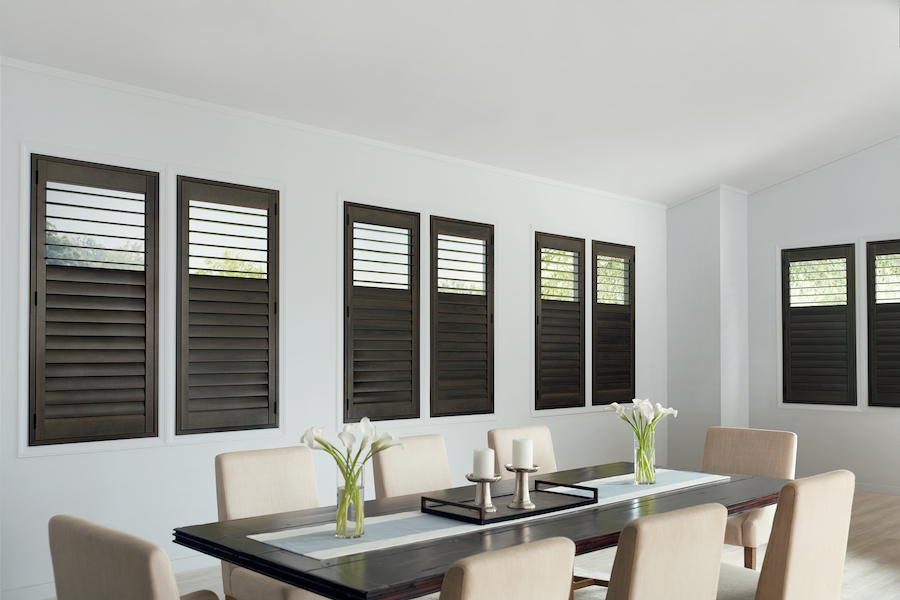 Room Darkening
It's a given that most people want room darkening in a portion of the rooms in their homes. Usually, it's the bedrooms. However, more and more homeowners are seeing the value in blocking the light and heat. Which rooms would benefit greatly?
Bedrooms
Media Rooms
South-facing Rooms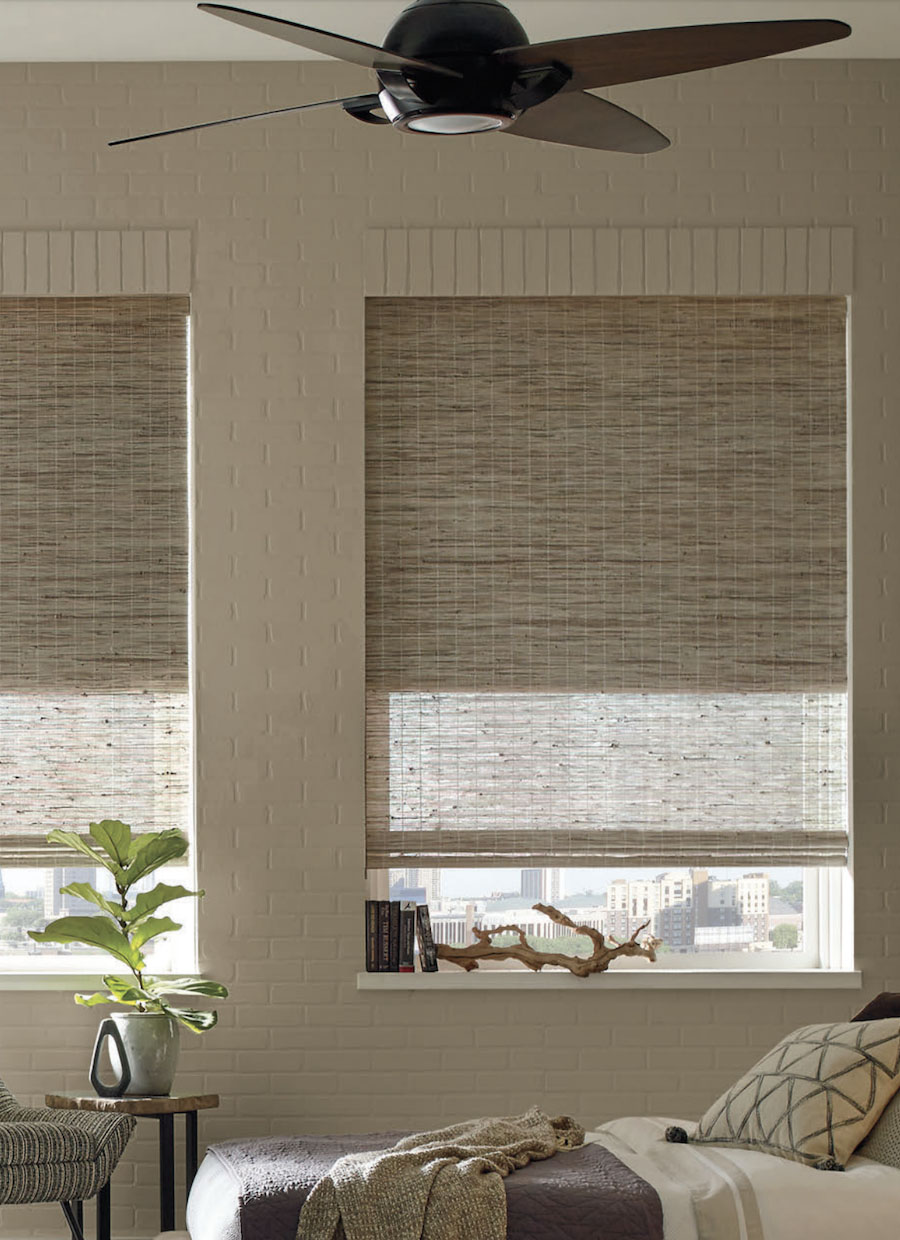 The room darkening feature can be found with fabrics designed to darken the space. When looking for blackout shades, you can choose additional features that can add levels of light control to the rooms of your home.
Duolite® Dual Shades
LightLock®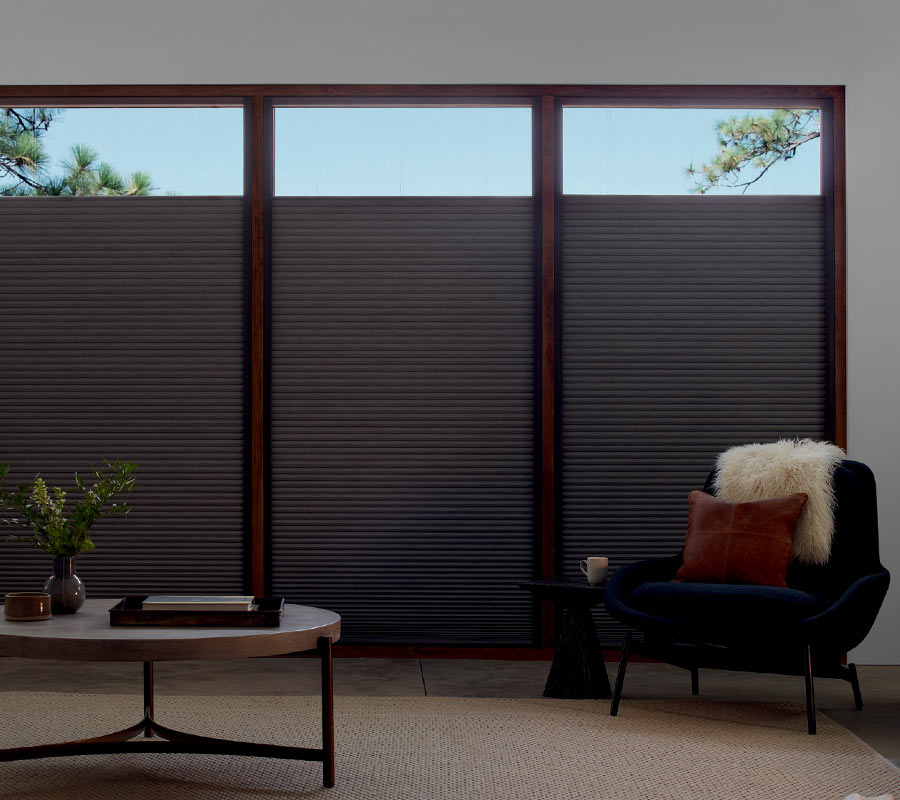 "Hard to Reach" Windows
Do you have windows in your home that are simply out of reach? Windows can be high up on the wall, in a spot that's unreachable due to room layout or furniture placement, and then there's skylights. Which rooms commonly have these?
Entryways
Living Rooms
Family Rooms
Bathrooms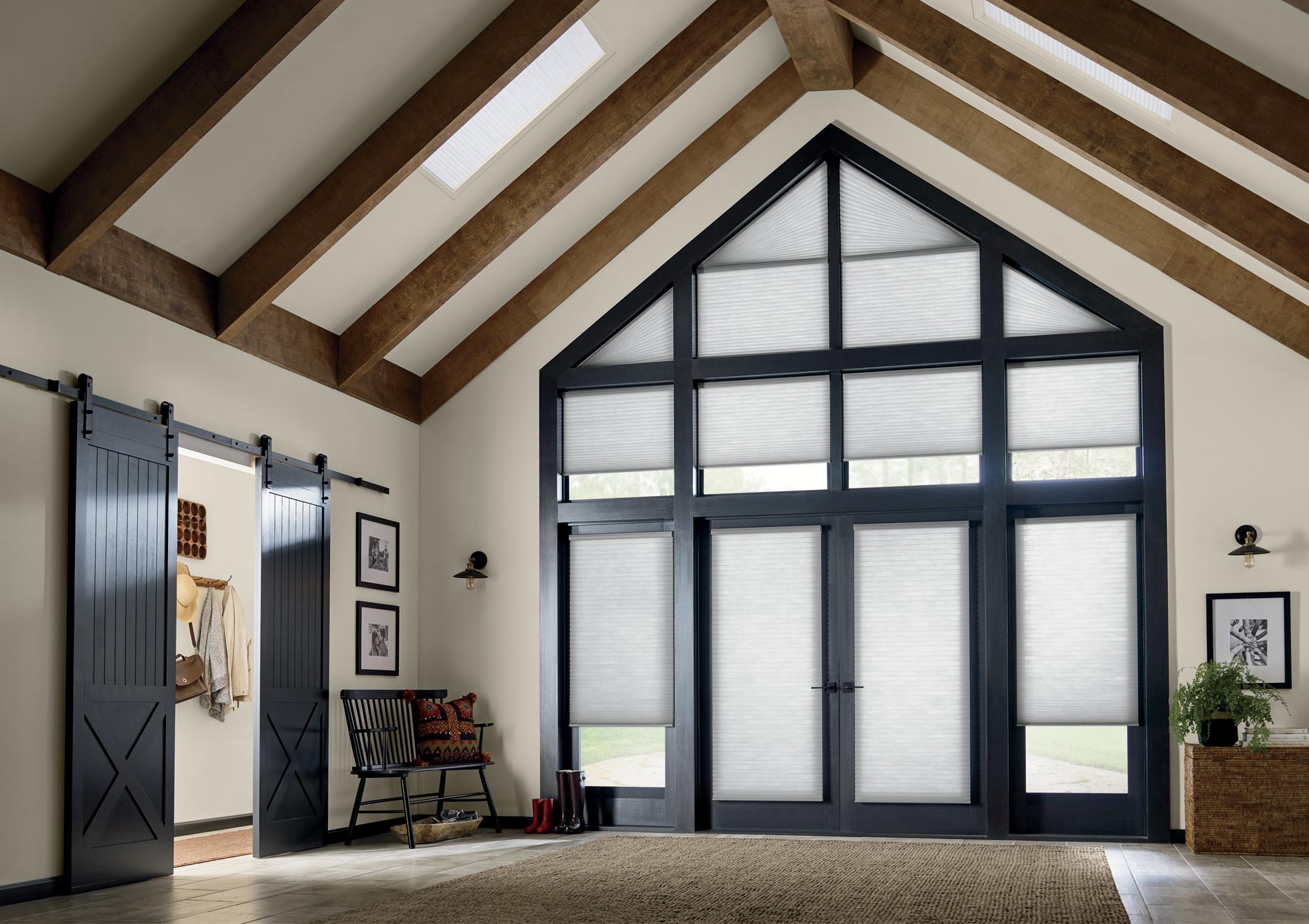 The best option for these "hard to reach" windows is PowerView® Automation. With a tap on the remote, or a voice command to Alexa, your window shades jump into action. No more fuss to make adjustments. We have a variety of control options, depending on how many windows you need to cover.
Remote control Blinds (just a few windows)
Motorized Shades (multiple windows & rooms)
Smart Shades (integrate with your smart system)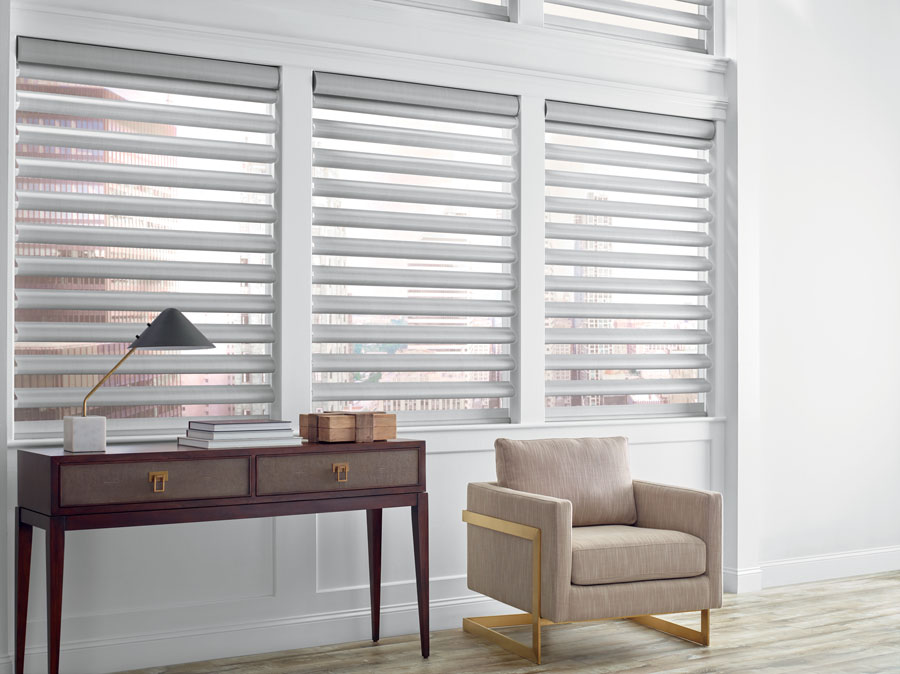 A Glowing Atmosphere + Beautiful Views
Some of the rooms in your home simply need a layer of protection for when the outdoor elements get to be too much. These spaces may also feature a stunning view of the landscape that you'd like to continue enjoying when you can.
Kitchens
Living Rooms
Family Rooms
Dining Rooms
Home Offices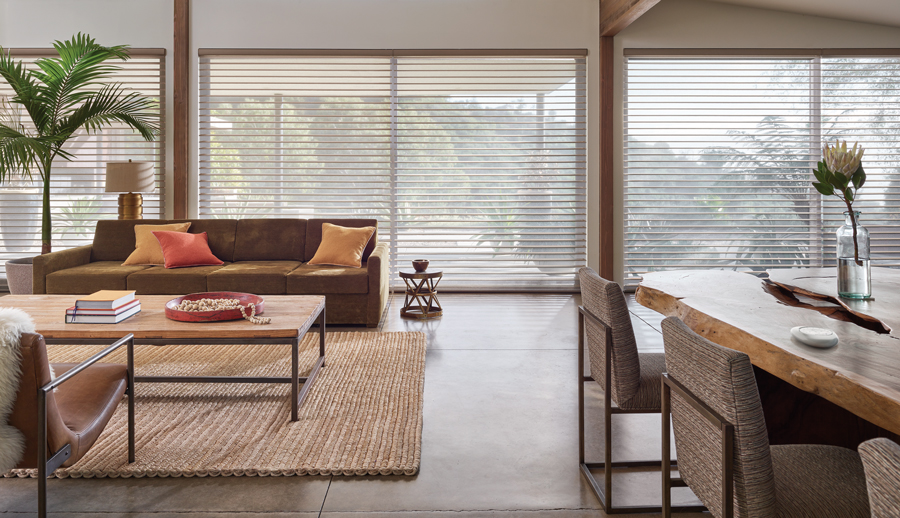 These are the rooms where intense sunshine is not the problem. It's the glare, the UV rays…they take their toll over time. These might be the windows that you could *almost* leave bare, but the light pollution is simply too much to handle. Adding a glowing atmosphere, while still allowing you to enjoy the landscape views, these window shades will provide exactly what you need.
Do You Need Window Treatments for Every Room?
Are you attempting to bring solutions to your entire home? Or, are you looking for ideas for just one or two spaces? No matter what, we have window treatments for every room that will improve the atmosphere and help you design the home of your dreams. Our team, at Skyline Window Coverings, would love to help you discover your favorite features and products. Get in touch with us for your FREE consultation.