The character and style of your home is accentuated by the textures, colors, patterns and finishes you bring in. Have you seen our collection of roller shade fabrics? Designed to offer a gorgeous backdrop for your life, these textiles come in a wide range–from soothing neutrals to daring bolds. And, as an added surprise, we're showcasing the newest lineup–in an effort to save ocean animals. Want a tour? Take a look…
Room Settings…Coordinated
We are often asked about how to style open floor plan homes. While the design result is really up to your preference, we do have fabrics that cross collections so you can choose the orientation (horizontal or vertical) that you need for your own home.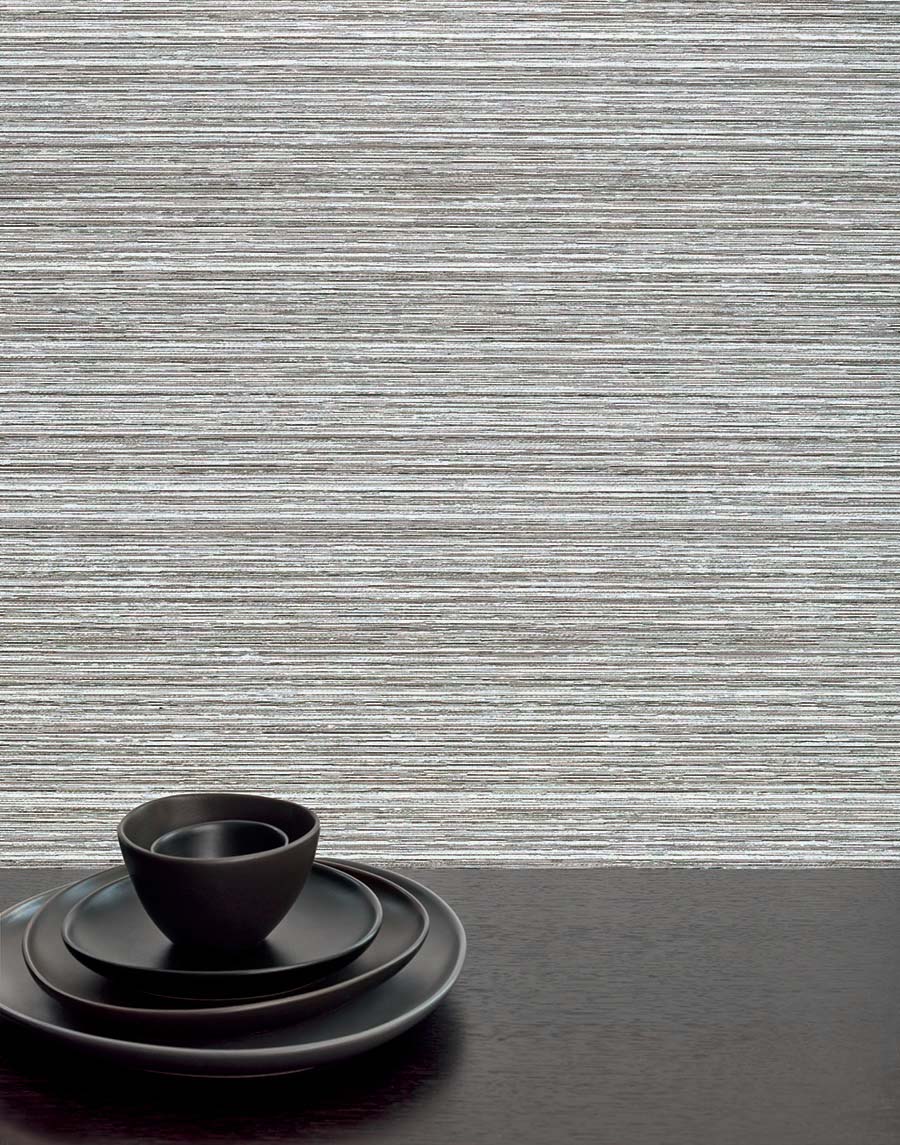 This kitchen came together with the subtle texture of this fabric collection in Stormy Gray. The gliding panels for the sliding glass doors pair nicely with the roller shades on the kitchen windows. Using the same fabric can bring a uniform look to your home, while allowing you to customize the function of the space.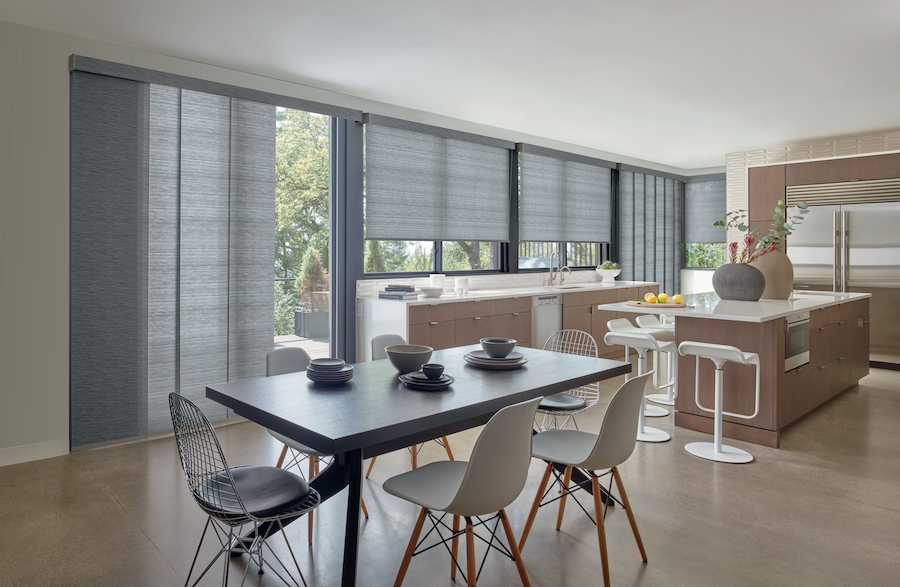 Recycled Roller Shade Fabrics
Meet the collection of GreenScreen® Sea-Tex™ fabrics, made from ocean plastics that have washed up on shore. Hunter Douglas has partnered with an engineering company to reclaim plastics–and, they're being put to good use.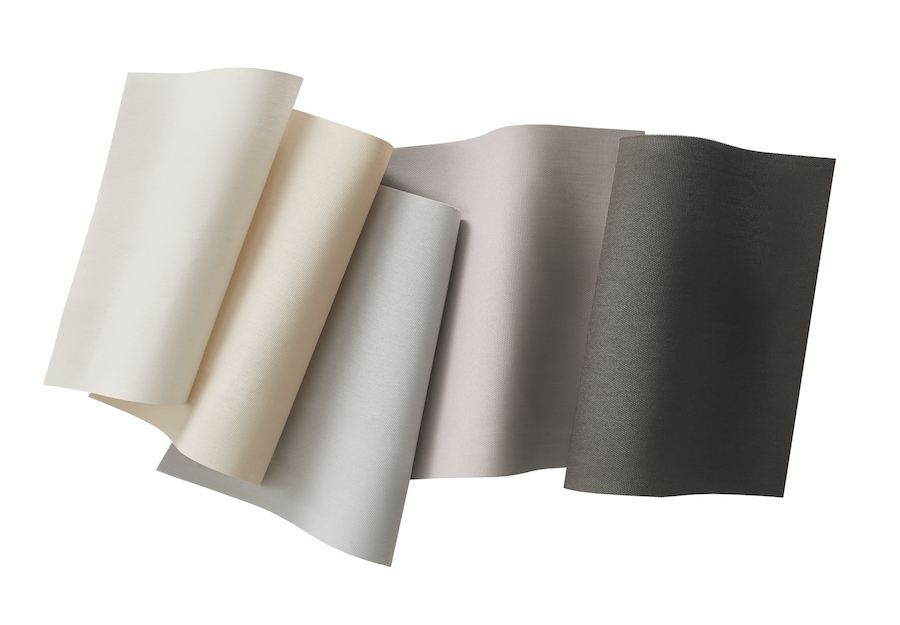 These roller shade fabrics are available exclusively for the Designer Screen Shades collection, in five soft neutrals. The open-ness factor of 3% allows you to experience light filtering, UV protection, reduced glare and privacy.
The View You Love…Enhanced
Designer Screen roller shades were created to enhance your view, while giving you balanced control. With roller shade fabrics from the screen shades collection, you can customize the "open-ness factor." That means, the weave of the fabric is more or less dense, opening the fabric in a range of five choices, from 1% to 10%.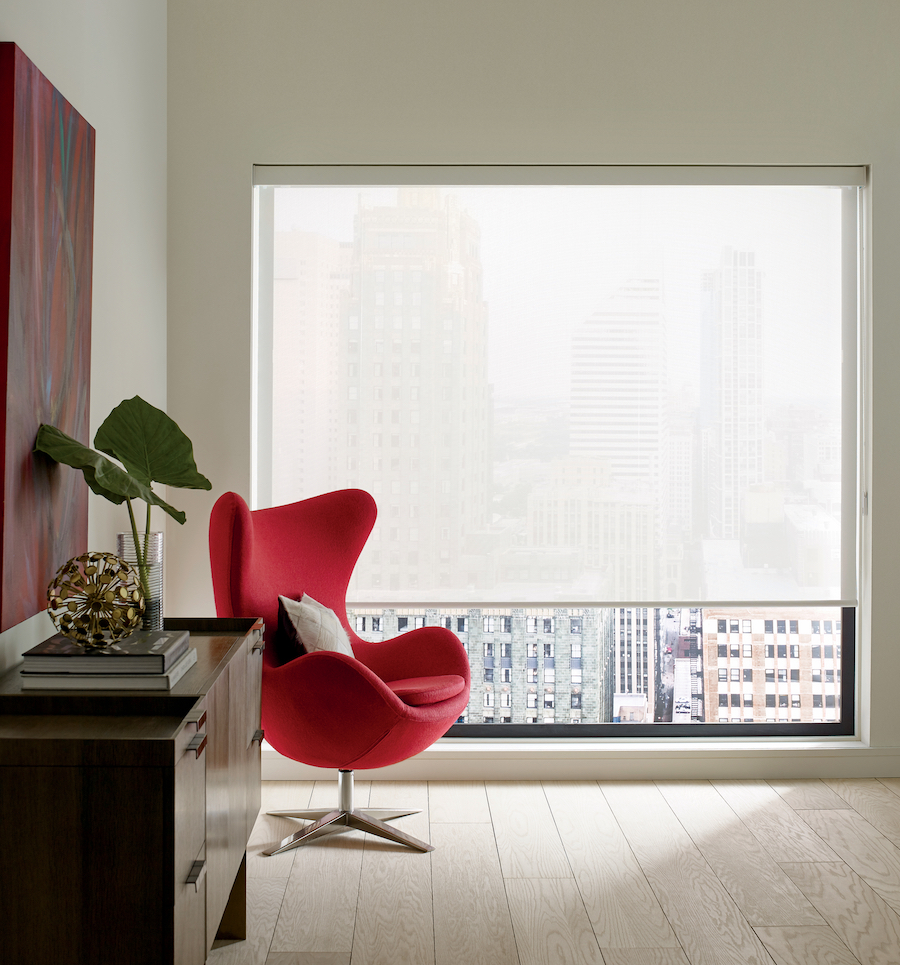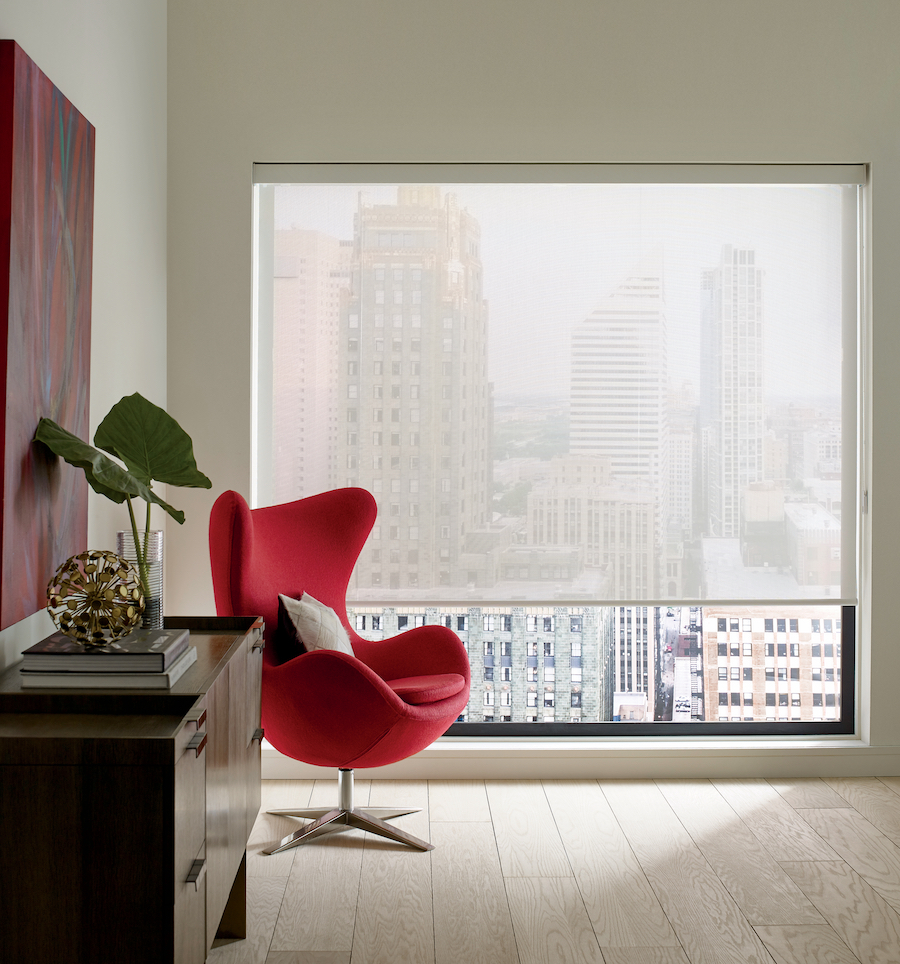 The Best of Both Worlds
We get it–you love the simplicity of roller shades and screen shades. But, the idea of having a view and natural light is dreamy…during the day. At night, you're more interested in blocking out the light. Guess what? You can have both!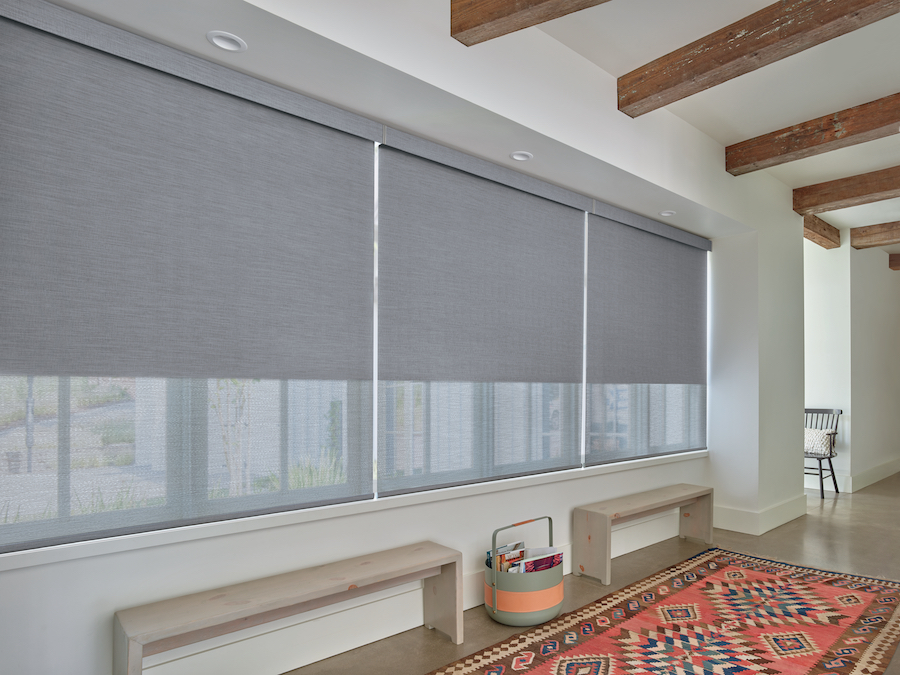 While dual shades are not a new concept in roller shade fabrics, the latest innovations with help you transform your home, no matter what time of day or night. Both shades can be open to reveal the landscape. Or, bring the front, light softening shade down for a pleasant atmosphere with lifestyle benefits. And, when you'd like to block everything out, the secondary roller shade comes down!
So Many Beautiful Choices!
With hundreds of different roller shade fabrics to choose from, you'll find exactly what you're looking for to bring out the character and style of your home. If you love what you see, you're in good company! So many of our clients have created a gorgeous look in their homes with these textures and colors. Let our team, at Skyline Window Coverings, guide you to the style and function you deserve! Contact us for your FREE design consultation today.