Every hour, the natural light in your home is constantly changing. With the light shifts, your needs change as well. Duolite® brings you the answer to the lighting issues you face throughout the day. With both light filtering and light blocking options, you will notice a huge change in your space with your new shades.
Introducing You to Duolite®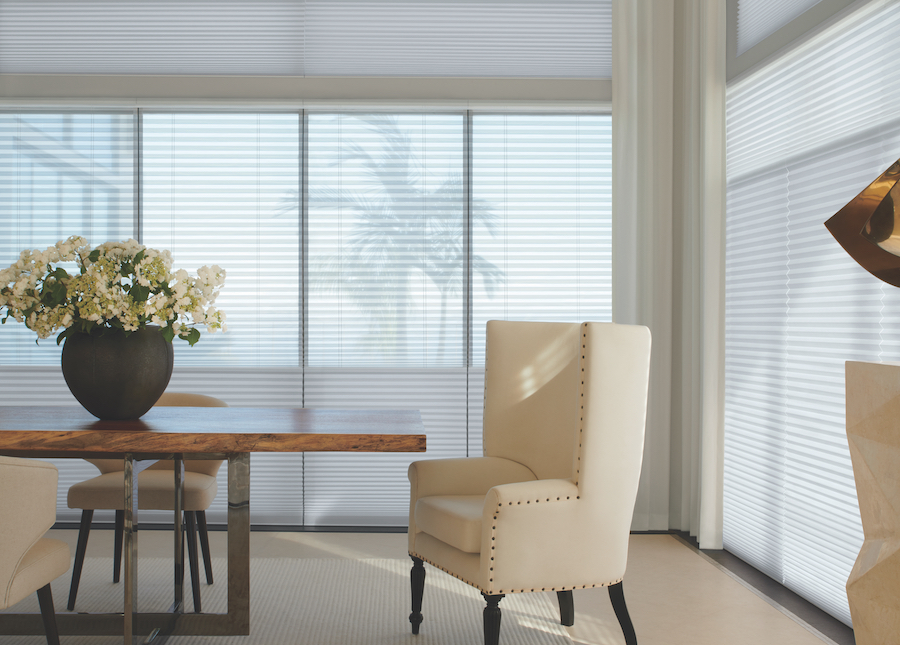 Duolite® is an all-in-one shade. The light filtering and light blocking shades operate using one shared headrail. Implementing this system means you won't have a bulky treatment on your window, but you'll have options to control the ever-changing lighting throughout the day.
Roman Shades with Duolite®
Do you have any rooms in your home where you need a range of lighting control? Say "hello" to our Vignette Modern Roman Shades. Enjoying the sunshine? You have the option to roll the shades completely into the headrail to allow for clear windows. If the glare is getting to you a bit, you can bring down the light filtering shade. And, if it's time for a movie in the middle of the day… drop down the secondary light blocking shade.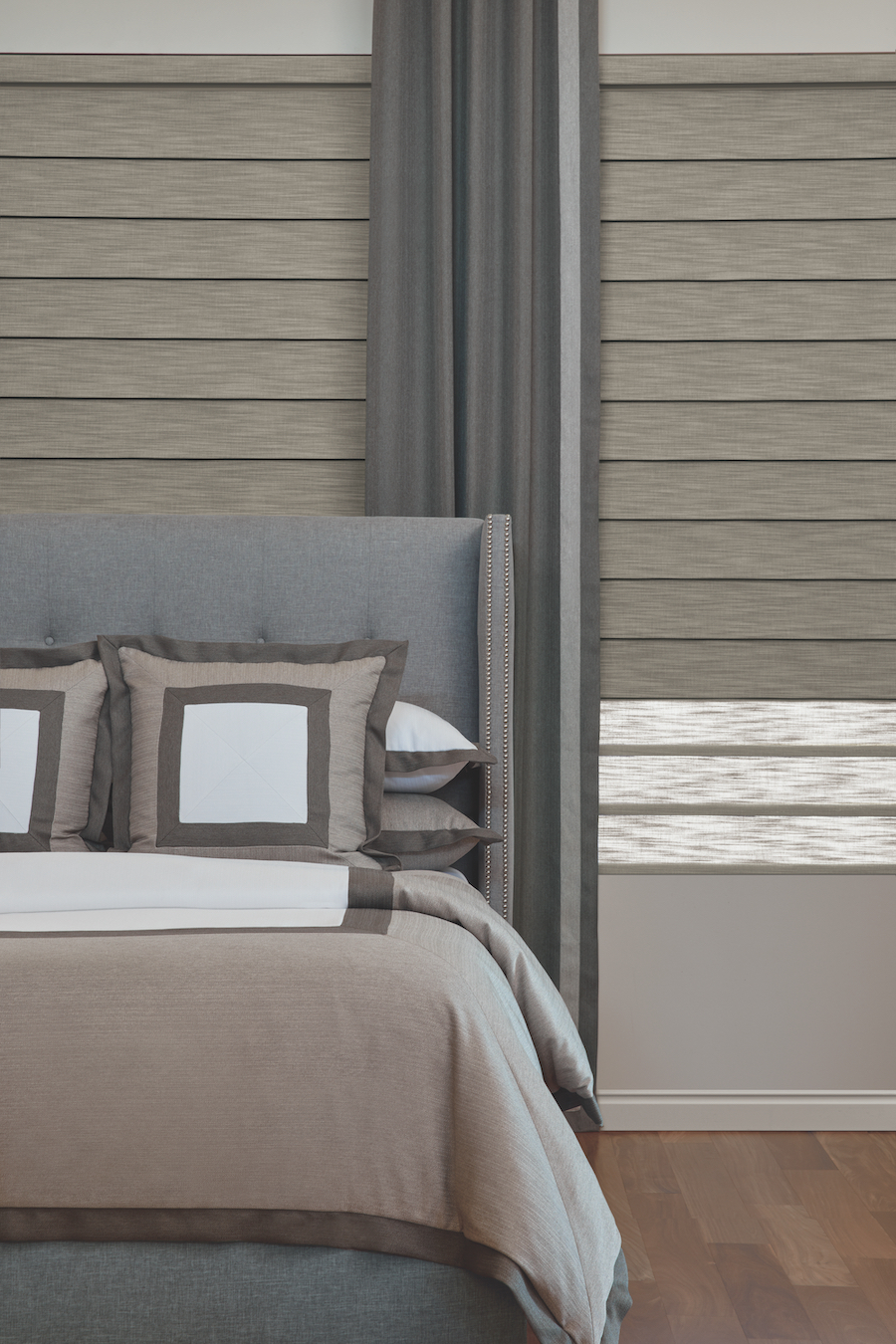 We offer several different products that will provide you with a front light filtering shade as well as a secondary blackout shade:
Designer Roller & Screen Shades
Silhouette Window Shades
Vignette Modern Roman Shades
Alustra Woven Textures
Nantucket Window Shades
Our Provenance Woven Woods collection now offers a secondary cellular room darkening shade!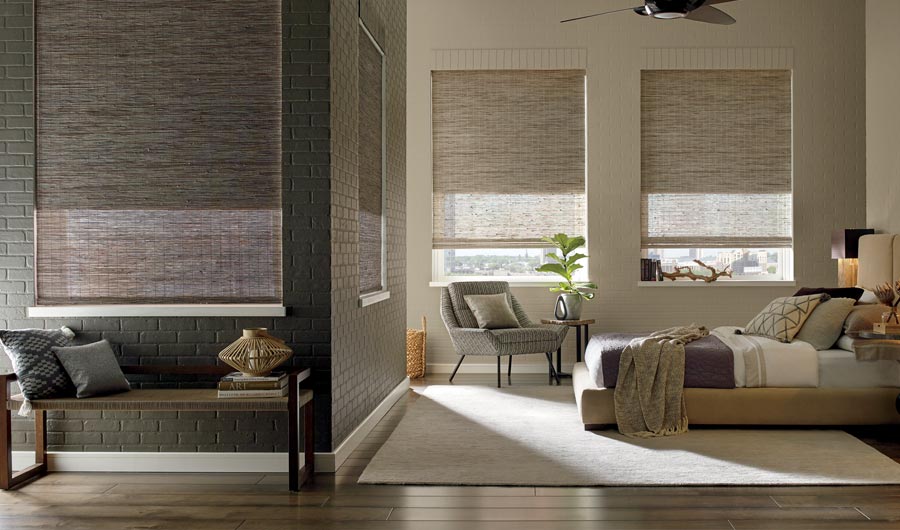 Honeycomb Shades
On top of lighting control issues, are you struggling with energy efficiency in your home? Cellular shades should be your next move! Duolite® ensures that two shades seamlessly fit together making it easy to adjust all of your shades to control light, temperature, comfort, and privacy. With the interlocking shades, you can easily have all light filtering or all light blocking, or put each half way down for a mixture of both.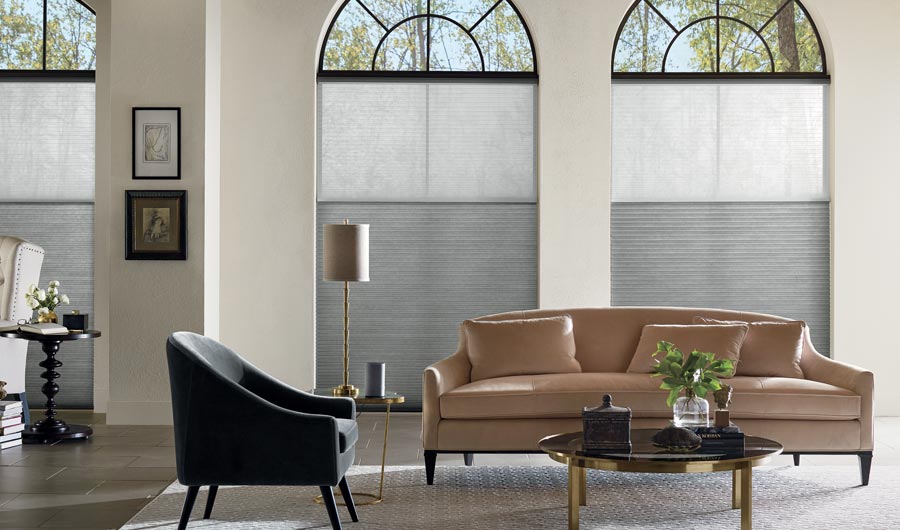 Two of the collections we offer with this operating system are Duette and Applause.
In the Market for New Shades?
We are more than happy to chat with you on how this window shades system can improve your day-to-day life around your home. Our team wants you to have your cake and eat it, too. What better way to do that than with our dual shades? Contact our team at Skyline Window Coverings today for your FREE consultation.