Some of the top design statements in home decor have us looking outdoors. It's hard not to feel inspired by nature this time of year. But, it may be difficult to enjoy it if you're stuck inside working. We have some great ideas to bring the beauty of nature into your home, right from the homes of our clients!
#1 Woven Accents
Using materials found in nature to create accents is the perfect place to start. Grasses, bamboo, reeds…whether found in a woven area rug, a basket, or at the window, there's no shortage of ways to bring in this trend.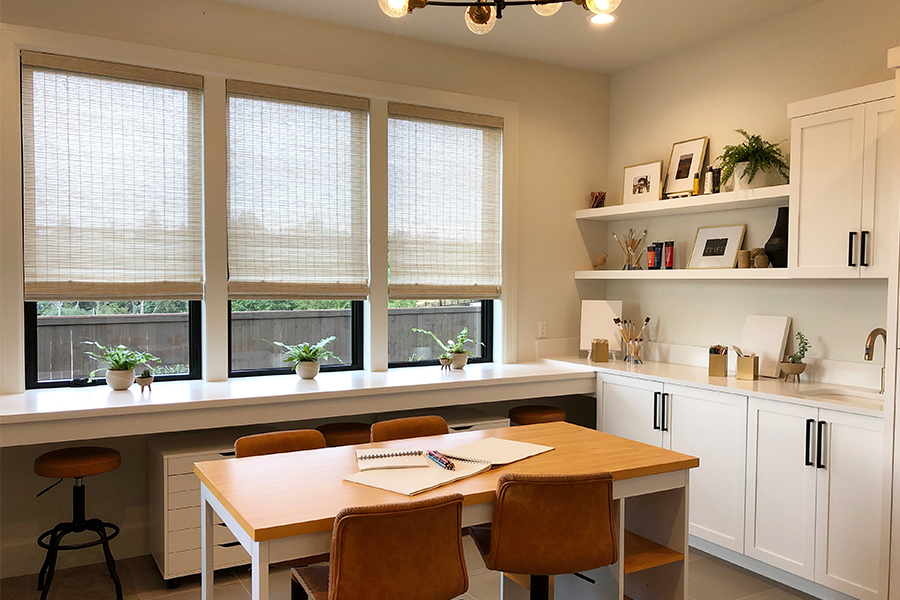 Our clients chose Provenance Woven Woods for the homework station they created in their home. Not only do the natural elements look amazing, but they filter the light, so the room isn't filled with overpowering direct light. 
#2 The Plant Movement
There's no doubt about it–people are channeling their inner "green thumb" to style their homes. Plants are one of the most popular accessories. They bring soothing appeal to a space, with some added health benefits!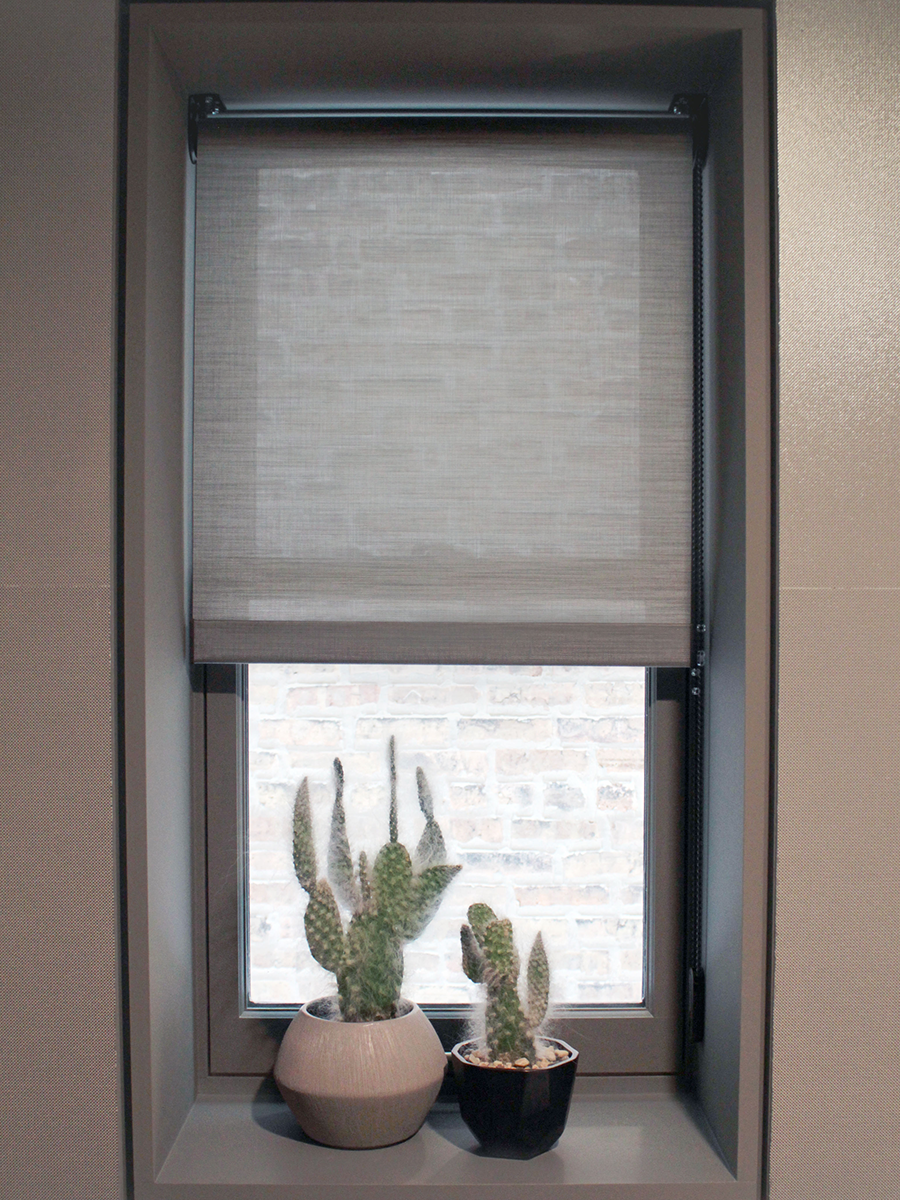 If you've got a great space for these little guys to rest, you're all set. If not–don't worry. Faux plants are just as popular, and you don't have to even think about watering them. Just dusting every now and then!
#3 Wooden Elements
Using wooden elements to style your home is nothing new. But, what does change over time is the overall look. This accent bench is a great example of what's trending now.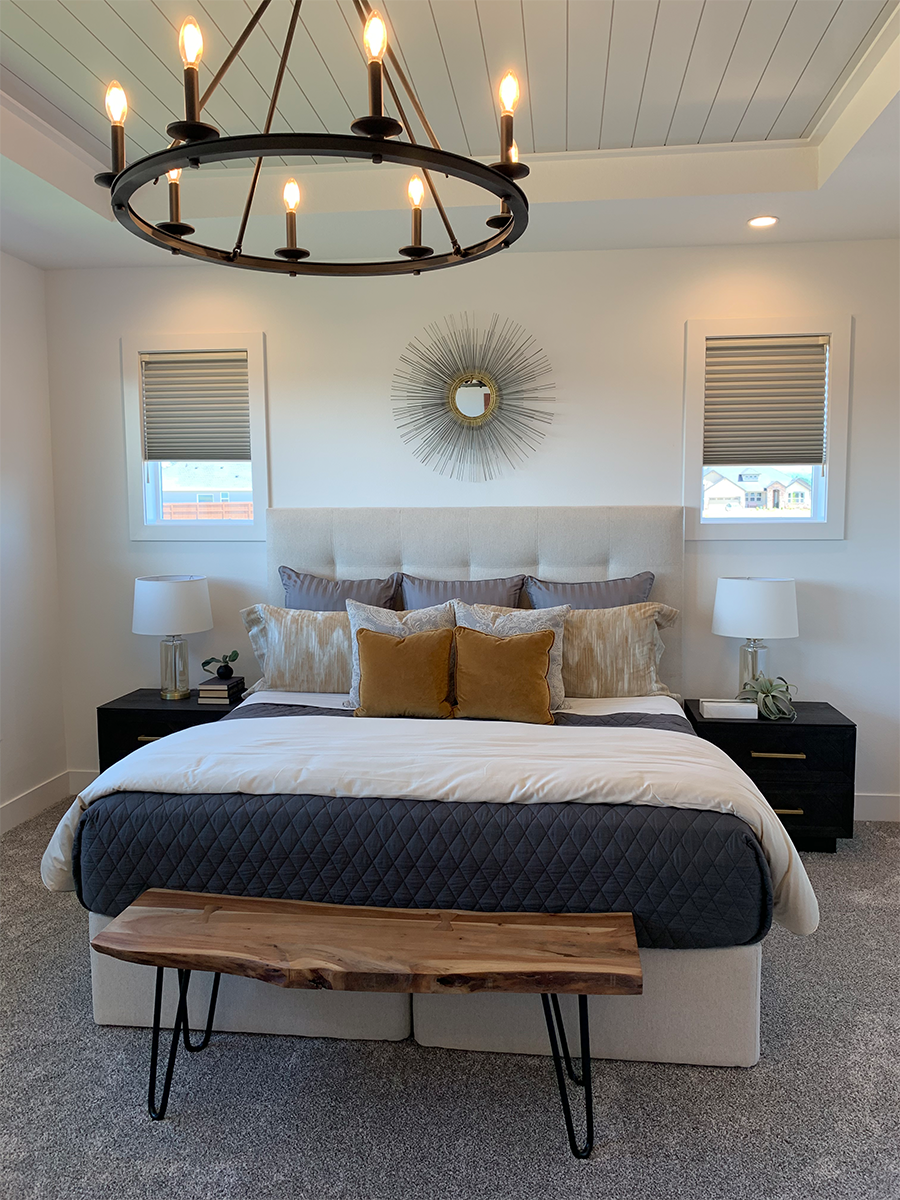 The unfinished, natural edging offers an organic feel. And, stain colors evolve as well. Both natural wood and this camel color–in the bench and the pillows–is a favorite now.
#4 The View
The one thing we all love about windows is their ability to bring in natural light and allow us to enjoy the view. One thing we hate about windows? Too much light entering, while not being able to relax, due to heat, light and lack of privacy.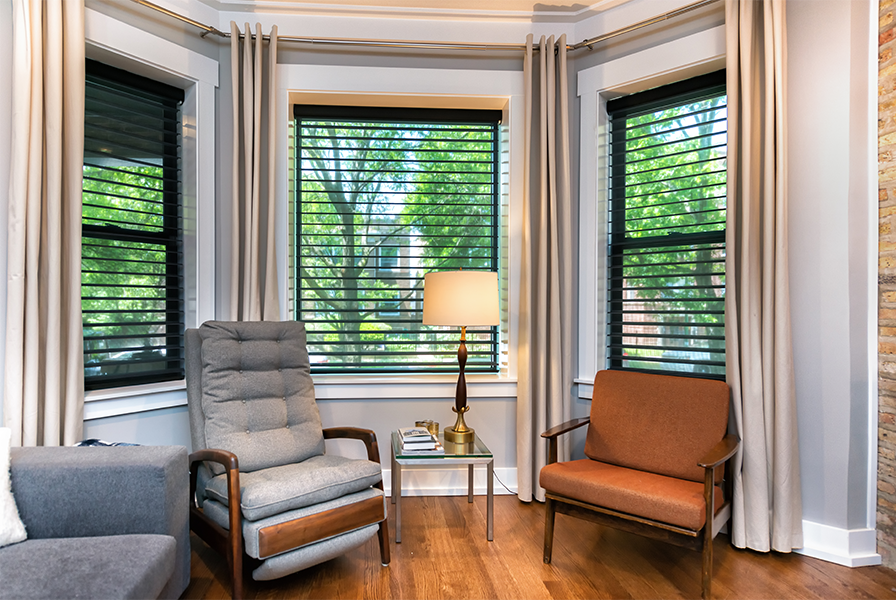 Our collection of sheer shades brings you the best of both worlds. The sheer fabrics cut the glare, while softening the entering light. They offer a dynamic view of the outdoors, allowing you to feel inspired by nature while enjoying your home.
#5 Lighting Inspired by Nature
One common item that is easily inspired by nature is the light fixtures and chandeliers on the market. From branches to woven pieces, the unique designs are seemingly endless.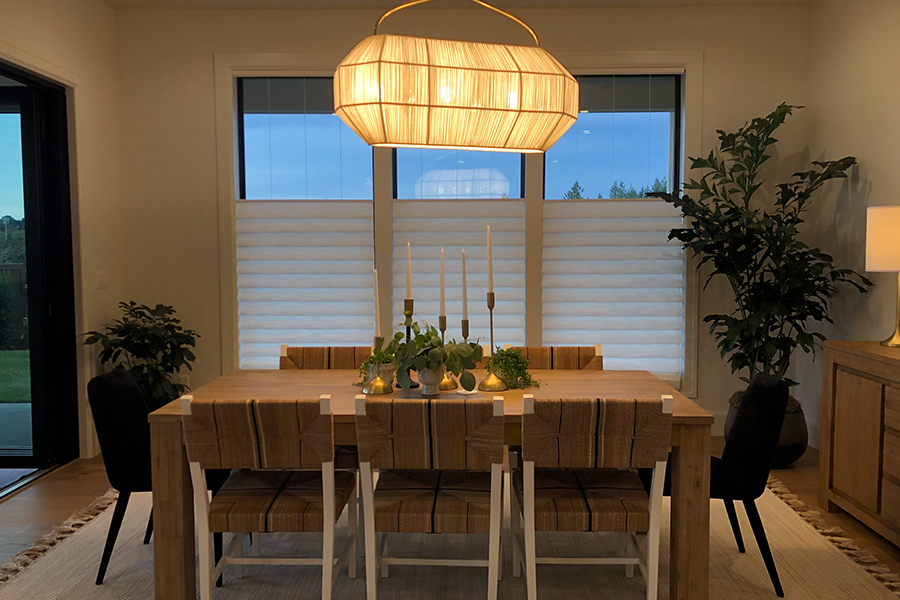 This woven lighting is the finishing touch to this space–clearly inspired by nature. Plant life, natural light, woven furniture…what a relaxing space to enjoy dinner with family and friends. And, with the top down bottom up feature on your shades, you can feel like you're enjoying the outdoors while avoiding the foot traffic of summer time. At Skyline Window Coverings, we are dedicated to bringing the whole look of your home together with style and solutions. We'd love to chat about your upcoming home projects. Contact our team for your FREE design consultation.