Devouring popsicles, splashing in the pool, sipping an ice-cold glass of lemonade…those are the cool treats of summer. You know what's not so cool, though? The heat! As temperatures climb, it can quickly become unbearable outside. What's worse? When it's also miserable inside your home. Without control, your energy bills skyrocket and you practically melt with all the sun and heat pouring in. Or, you close everything off and hunker down inside your cave thinking, "There's got to be a better way." There is! Thanks to the innovative technology of smart shades, you can escape the heat and enjoy your home this summer. Here's a snapshot of the benefits motorized window treatments can bring to your home and your life…
#1 Superior Energy Savings
For many, when summer arrives so do higher energy bills. Let's face it: no one wants an overheated house. Turning down the temp on the thermostat might help beat the heat, but it definitely leaves a hole in your wallet. With smart shades, though, your home can stay cool and comfortable while also saving you money! No more cringing when you hear the AC kick on or feeling waves of regret when it dawns on you that you left home without closing the shades. Thanks to the PowerView app, you can control your motorized window coverings from anywhere. Already busy at work? Gone on vacation? At the water park with the kids? No worries! A simple tap on your favorite device closes out the hot sun.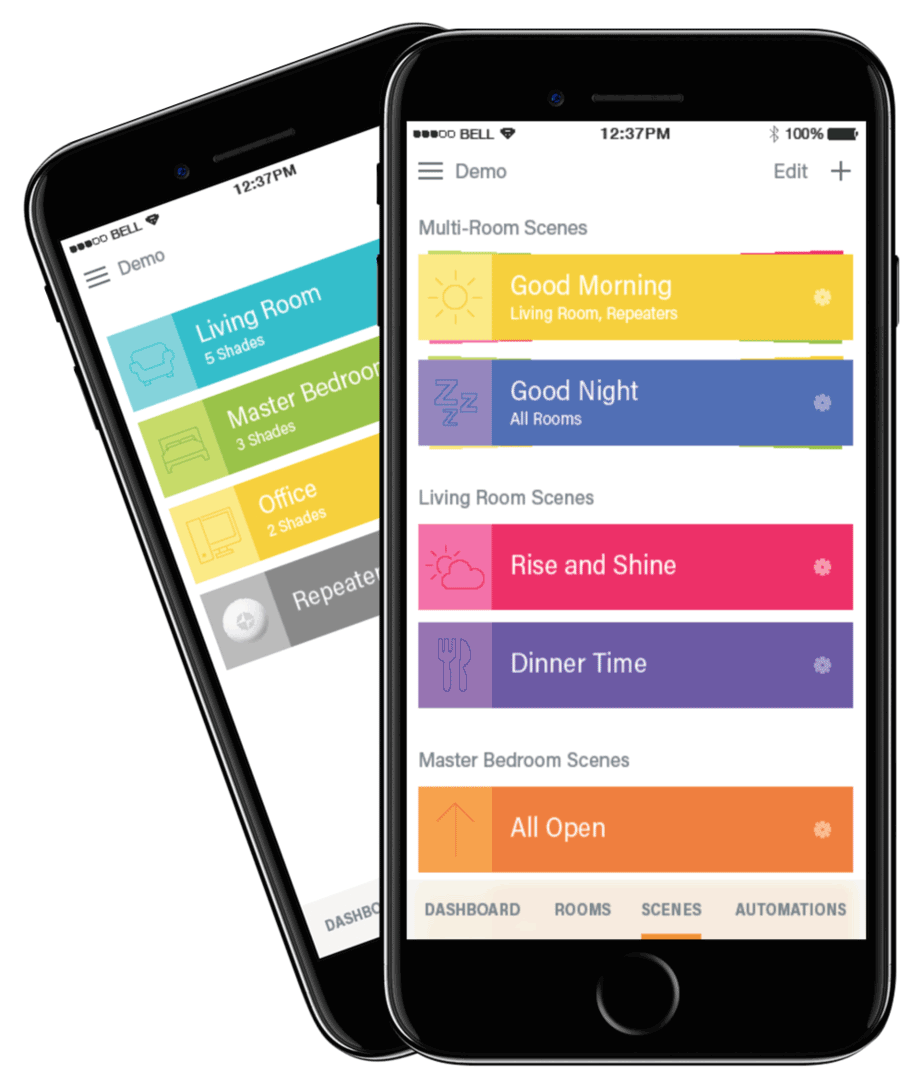 #2 Balanced Light & Heat
Summertime brings more sunlight and lots of natural beauty. But, it also brings more heat. Striking the perfect balance in your home can be tough. You want to enjoy the sun's glowing rays and your view, but you can't leave your home overexposed because it'll get too hot. Top down smart shades are your key to the ideal amount of light, view, and coverage. Save your favorite top down position. Then push a button on your remote, tap one in your app, or use voice control to adjust your motorized shades open or closed. Summer's beautiful light and landscape come in, while its blistering heat stays out!
#3 The Right Ambiance
Imagine if your window coverings were always in the right place at the right time. When no one's around, they're fully closed for security, light blocking, and maintaining a consistent temperature. As you arrive home, they're welcoming just the right amount of natural light to illuminate your evening. At bedtime, they provide perfect privacy and sleep-inducing darkness. Now imagine if this was possible without you ever lifting a finger! Smart shades work in rhythm with your daily routine to create the perfect ambiance all day (and night). By setting a personalized schedule, your blinds and shades adjust automatically to the ideal position in time with your life. No more caves and no more overheating during the summer months…just the best atmosphere for every circumstance!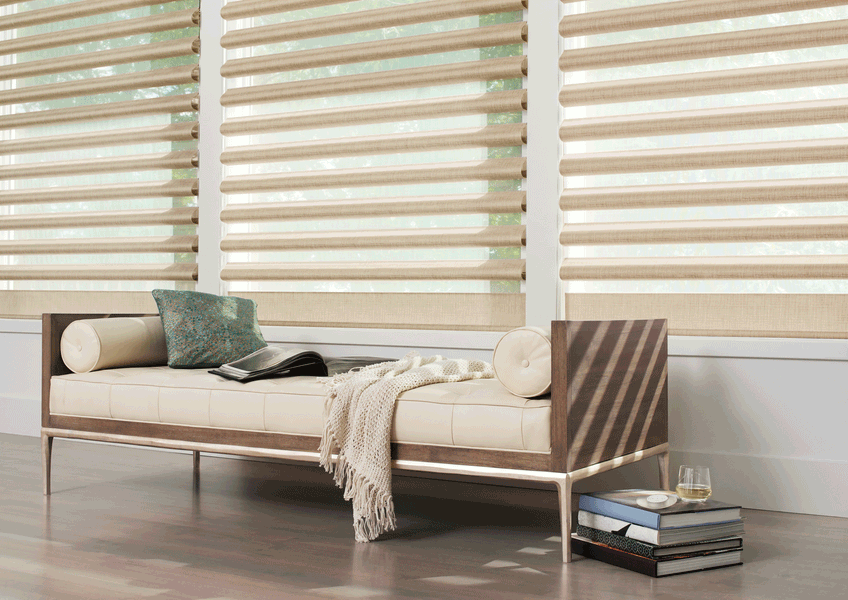 Smart Shades: Save Energy, Control the Heat & Live in Style!
Your home should be your haven during the heat of summer and all throughout the year. With scheduled adjustments and touch-of-a-button activation, smart shades will dramatically improve your home's ambiance, your energy bills, and your lifestyle. Want to see our line of motorized shades, shutters, and blinds? Contact our team at Skyline Window Coverings for a free, in-home consultation!