Timeless. Dazzling. Simply stunning. What goes with gold? It's safe to say anything, but we won't leave it at that. Gold has become one of the trendiest design elements, and it's not going anywhere. It's so easy to coordinate with, making it a classic. Show off your personality with a touch–or room full–of gold. So, what goes with gold? Here are a few ideas…
Small Touch, Big Statement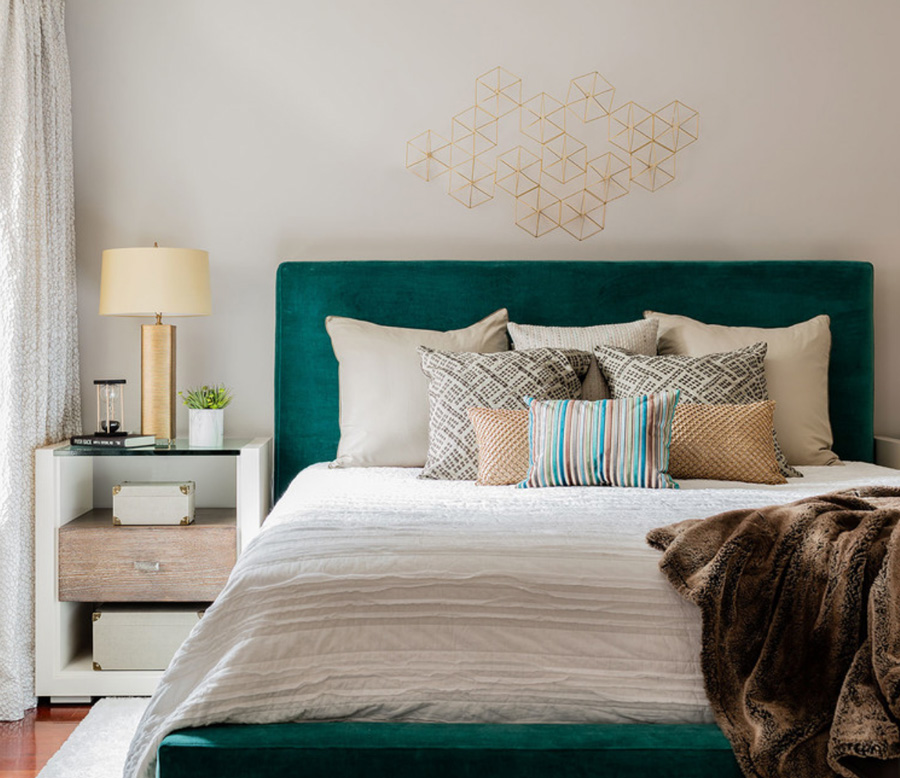 Maybe the question should be "what doesn't go with gold?" This metallic adds pure sophistication to any design, even in the smallest doses. We love the geometric art featured in this design. It's not much, but it brings a unique, designer touch into this room. Other subtle hints of gold are sure to catch your eye, like the gorgeous lamp or the golden hues of the pillows. These accents bring this design all together.
Stunning Backdrop
Window treatments go beyond light control…they complete the overall look of your design. It all starts with choosing the right fabrics.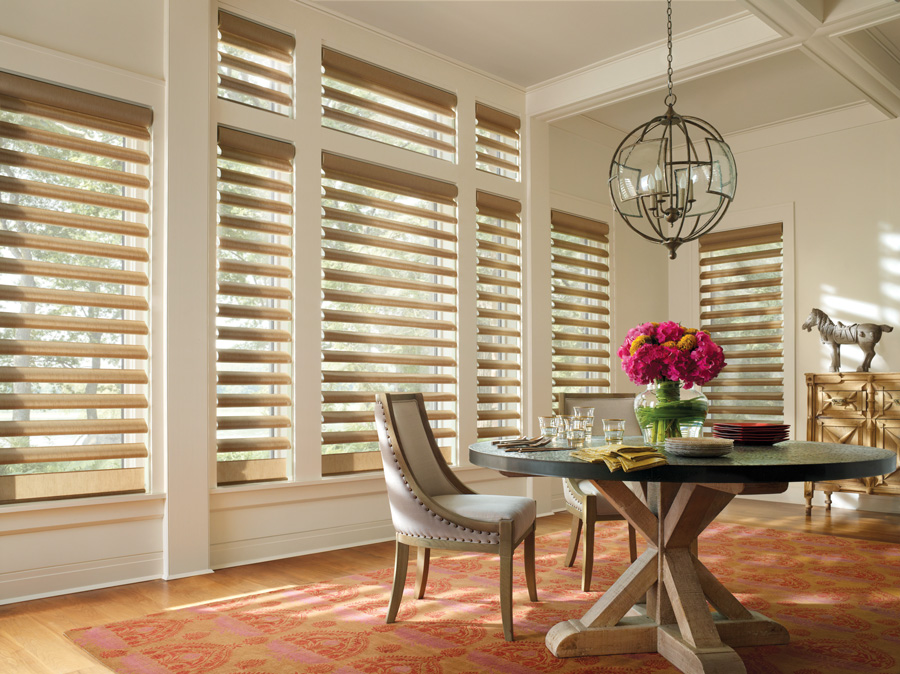 Have you ever considered using gold shades on your windows? Most likely not, but this photo may change your mind. They're bold & stunning, making a statement while tieing this design together. Featured here are Pirouette shades, a gorgeous option that allows for incredible control. Plus, the sheer fabrics filter the incoming light for a glowing atmosphere.
Create Contrast
Contrast has been around forever, but it has certainly evolved. Think of the classics, like black & white, blue & orange, or pink & green. What makes them work? Contrast–it's as simple as that.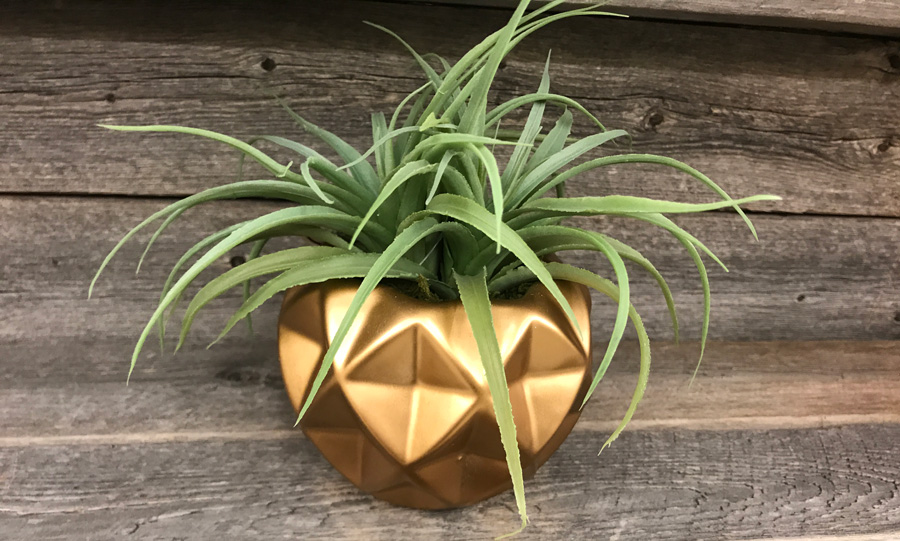 When considering what goes with gold, search for accent colors that will contrast with your golden metallic hue. Rustic finishes and wooden elements coordinate effortlessly. Fresh greenery with a pop of gold makes a beautiful, natural statement. Try out your favorite hues with gold; see where your style takes your design.
Illuminate in Style
When designing a space, you probably first think about the paint colors and large decor elements. But, lighting is also a great way to show off your personal style. This space wouldn't have the same "wow" factor without these pendants over the island. They add immense style and personality.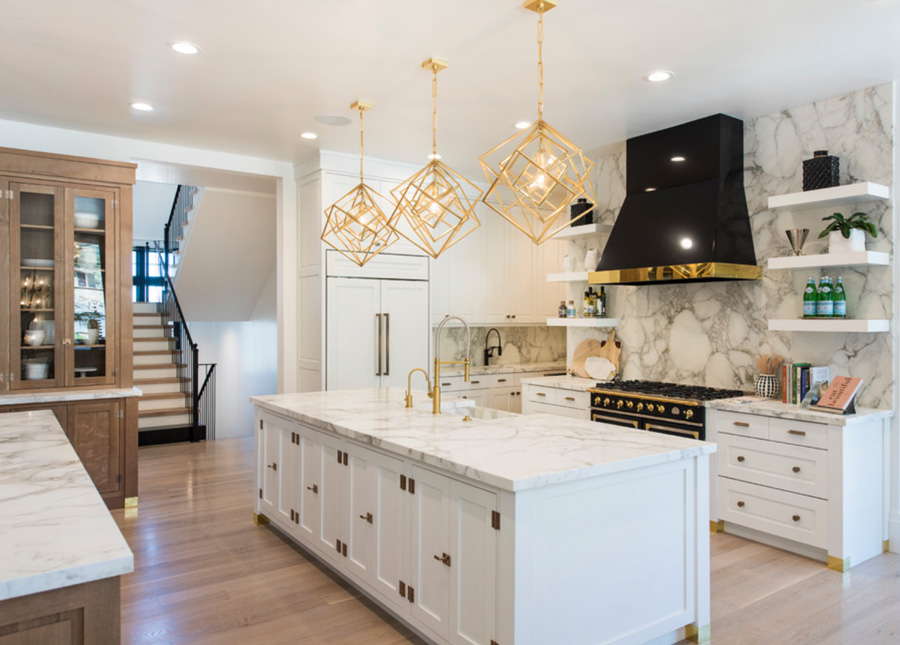 You've been wondering how you can incorporate this fabulous metal into your design. Search for elements that catch your eye. Contrasting hues will capture the attention of all your guests, leaving a sparkling impression. If you're ready for a design change, go with gold.
What Goes With Gold? Let's Design Together.
Have these photos inspired you to start designing? It's simple to figure out what goes with gold–just let your personality take over. Start with a small accent, or completely revamp your home with dazzling metallic decor. Want to create a stunning backdrop? We have shimmering fabrics that will enhance every space in your home. Let us show you. Contact our team at Skyline Window Coverings for a free, in-home consultation.