The dual shade system brings so many possibilities, it truly transforms homes and lives. Hunter Douglas added roman shades to the list of shades that are available with an innovative dual shade system. Do you want to know what these systems can do for your home? We're here to show you all of the benefits and help you decide which will work best for your lifestyle.
Problem: I want daylighting in my home, but I can't keep my windows uncovered.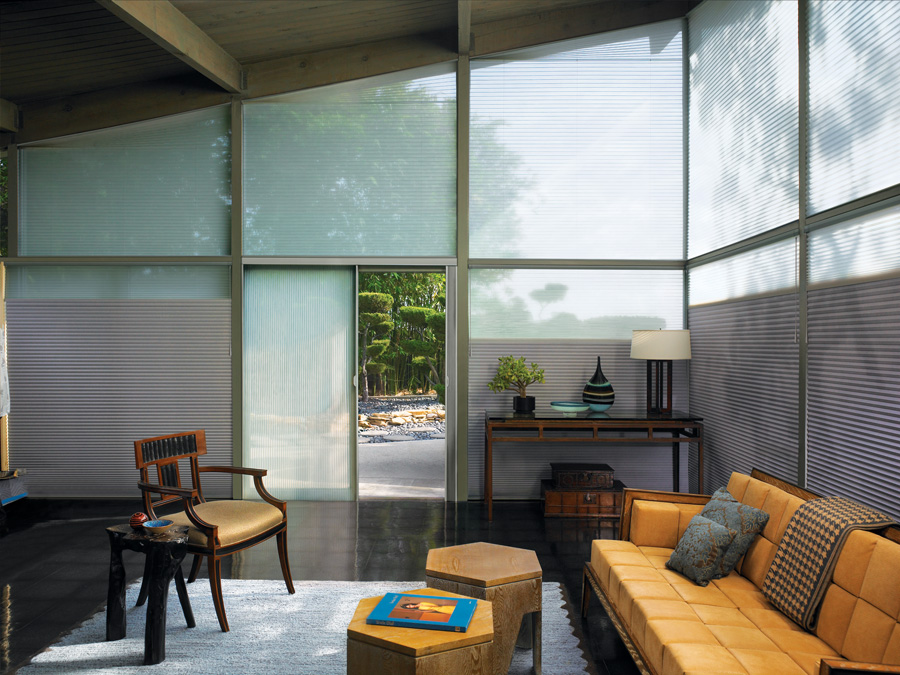 Solution: Daylighting has become more and more popular. If you haven't heard of this concept, it's when your windows are designed to let the most sunlight enter your home for natural illumination. But, some windows just can't be left uncovered. We know about all the issues caused by bare windows! The Duette and Applause collections sound like the right fit for you. This dual shade system pairs the benefits of top down with the protection of cellular shades. Daylighting enters through the light filtering shade at the top, while the bottom can be adjusted based on the amount of sunlight you want entering at any time of the day. Your window can stay completely covered, so you don't have to worry about the sun damaging your interior. Have a sliding glass door? Duolite is also available in vertical shades!
Problem: My room has multiple uses, so I need a range of control.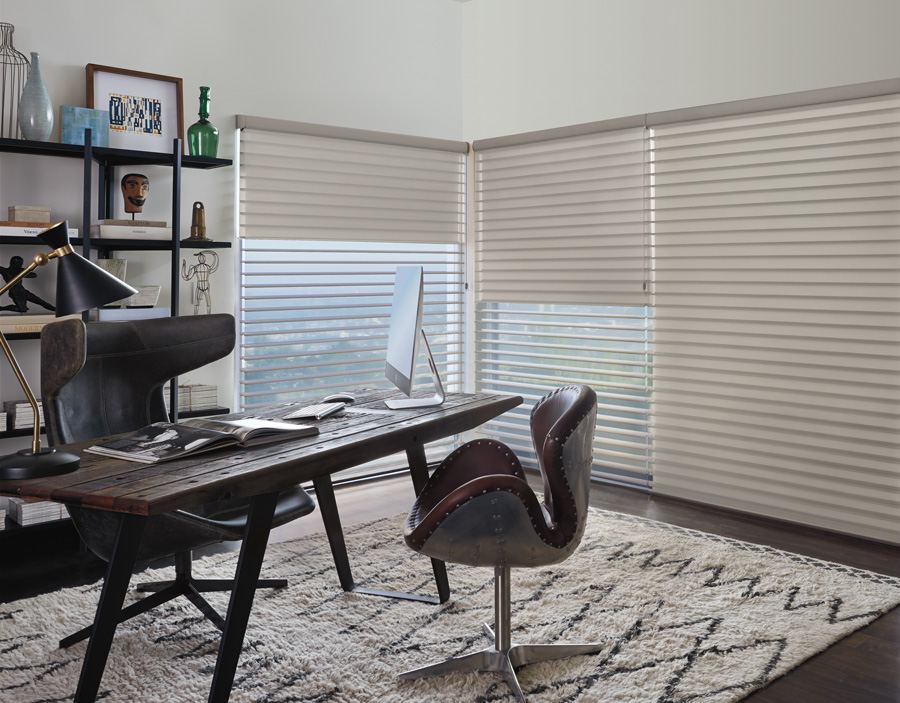 Solution: Does your family room double as your media space? You don't want glare to interrupt family movie night. Perhaps your office is also your guest bedroom. Don't let the bright sun ruin your guests' stay! You need multiple options. A dual shade system will give you the range of control you need, from light filtering, to amazing view-through, and even room darkening. They're also great for rooms with West facing windows; blocking the sun is vital at certain times of the day. These collections will bring you the control you've been dreaming about:
-Designer Roller Shades with a Dual Shade
-Designer Screen Shades with a Dual Shade
-Silhouette shades with Duolite
Problem: I need it all–light filtering, daylighting, and blackout.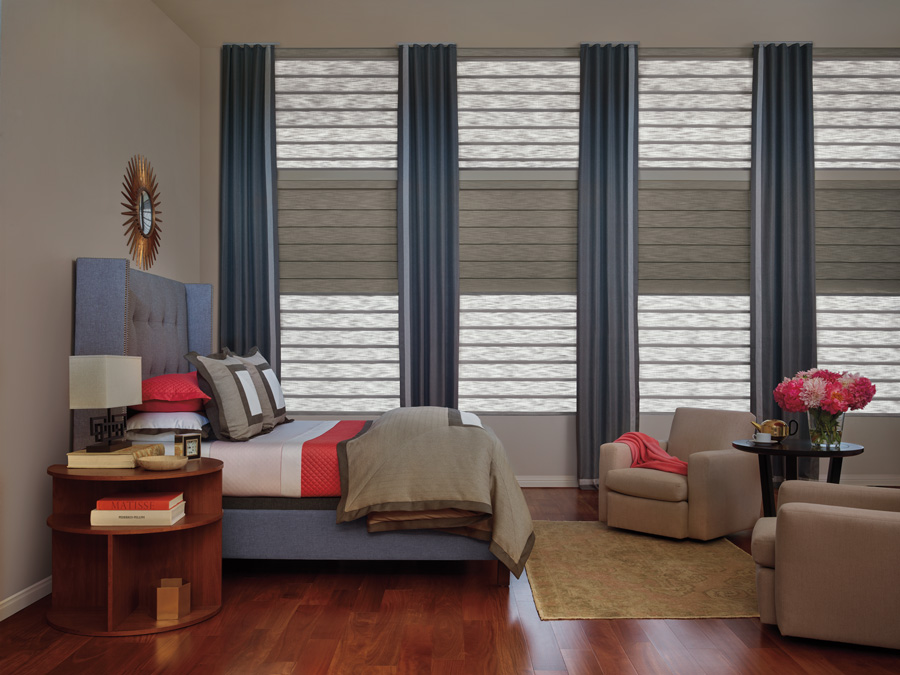 Solution: Vignette Modern Roman Shades with Duolite is the newest dual shade system from Hunter Douglas. They're incredibly stylish, fitting into any design, and they are also completely customizable. Enjoy soft filtered light during the day, then block out the light with a secondary roller shade. The adjustments are completely up to you.  The soft opacity will bring a gentle glow into your home, while the secondary shade offers blackout part of the way down. This is a PowerView exclusive option, so your environment will be transformed at the touch of a button, or on their own–just create your personalized schedule.
The Right Dual Shade System for You
Can you relate to any of these common problems? Lighting can be tricky, especially when you need different solutions throughout the day. Let us help you figure out which dual shade system works best for your home & lifestyle. Our professional designers are here to help! Contact us today at Skyline Window Coverings for a free, in-home consultation, or come visit our brand new studio. We can't wait to get started!