The best months of the year are arriving–June, July & August. It's time to enjoy the fresh air, summer sunshine and relaxing days…finally coat-free. (Well, here's hoping!) While summer is a favorite of many of us, once the sun is shining, there can be some drawbacks. Harsh UV rays, direct light and skyrocketing interior temperatures are just a few. Guess what? We've got a number of ways that window coverings can help you get relief from the sun this summer. Even better–they work for you year-round, as well.
Interior Temperatures
The first thing you may think about with the intense sunshine of summertime is the heat. As springtime fades into summer, the heat feels like a welcome gift. But, once that intense summer heat is here for the season, you stop forgetting about it feeling great. Your home probably starts heating up too much by lunchtime, and by lunchtime, it feels like an oven.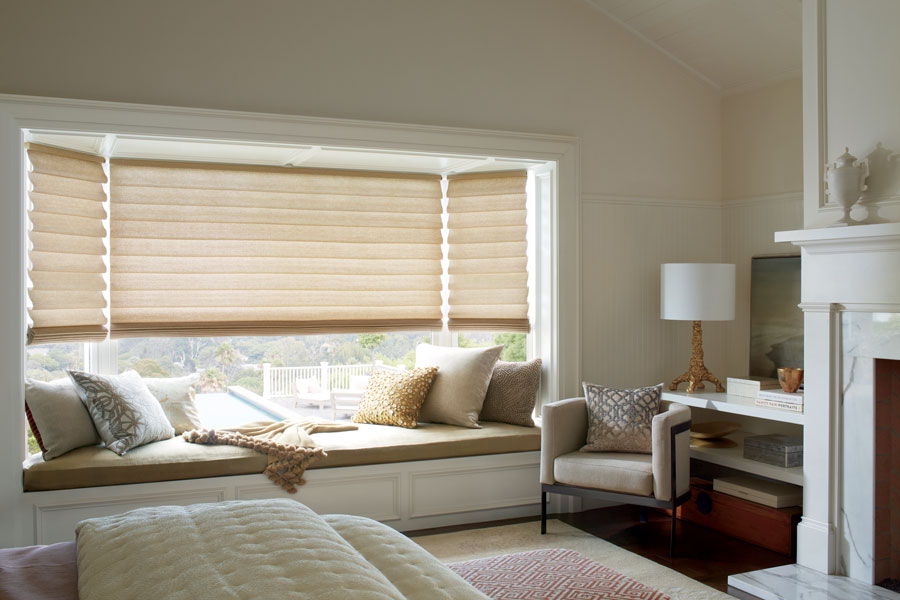 If your windows are letting in too much heat, you can get relief from the sun with the "right" window coverings. That means, you can find your favorite energy efficient window treatments to style your home beautifully while creating a comfortable home environment.
Restful Sleep
No matter the time of year, your family will function best with a good night of sleep for everyone. And, while summer can wreak havoc on sleep schedules, we've got ways to make better sleep possible. Do you hear, "Buuuuuut…it isn't even dark yet!" in your home? One of the issues with getting kids to bed on time–or even us grownups–is that the sun sets much later than during the school year.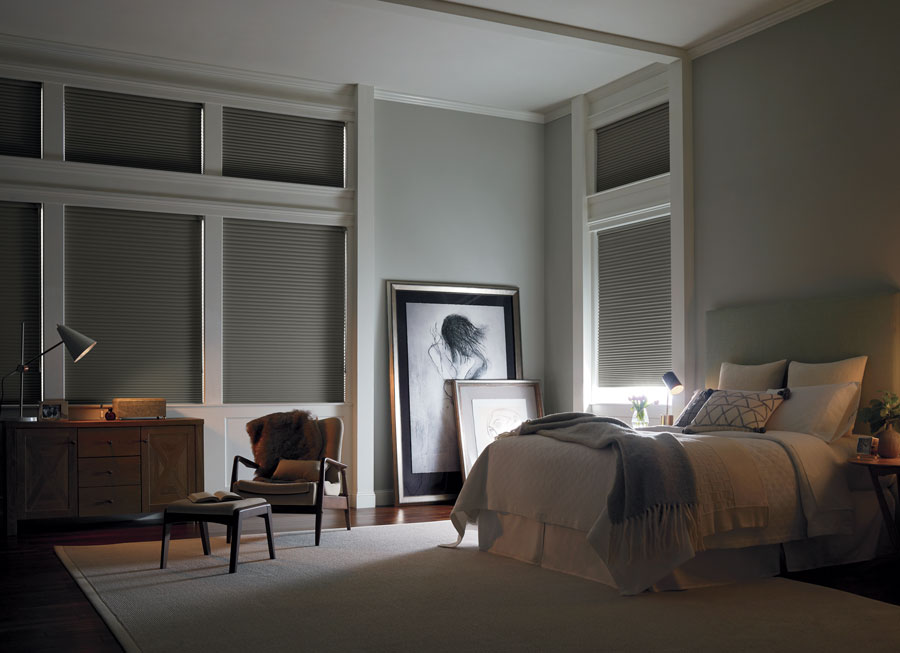 This is a great time to introduce room darkening shades into your home. It's a darkened space that stays dark, no matter what the sun is doing outside your windows. Depending on the direction the windows face, you also may want to think about window treatments with energy efficiency. Keep South & West facing rooms cool for a good night's sleep.
Sun Protection
Nowadays, using sunscreen is more important than ever. You want to enjoy the light, but you deserve relief from the sun when its too much–or potentially harmful. The same goes for your home's interiors. Direct rays and glare can ruin the atmosphere, chasing you away from your favorite spot. Damaging UV rays can enter–all day long, no matter whether it's sunny or overcast–fading furniture, flooring and artwork.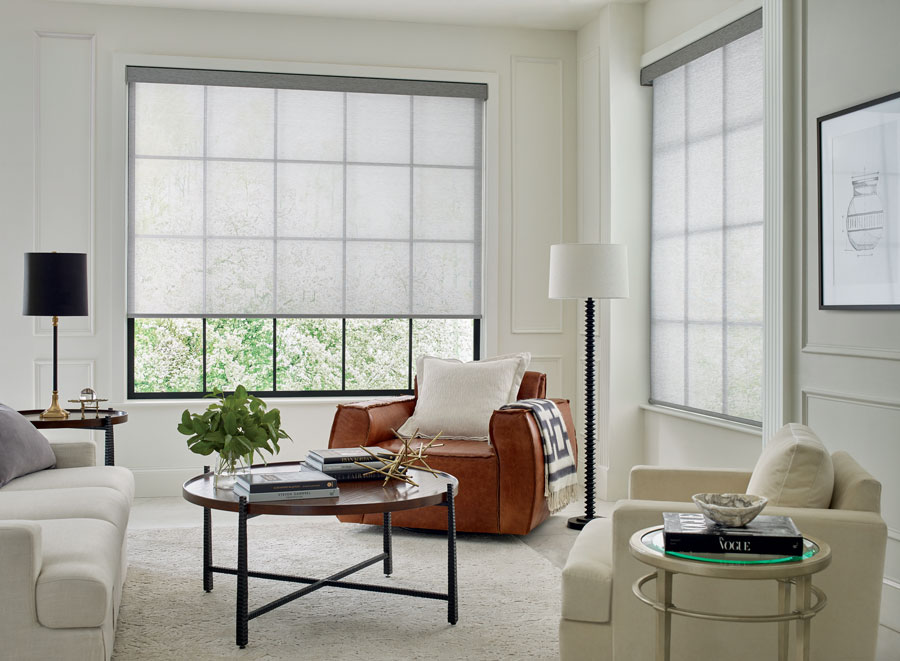 By choosing window treatments that help you create the perfect atmosphere, you can enjoy the light while keeping out the harmful effects. Many of our fabrics offer 99% protection against UV rays while cutting the glare and hushing direct rays. It's a win + win + win!
The Best Way to Get Relief from the Sun?
Get in touch with our team! We have a wide range of fabrics, features & benefits that will help create the ideal environment in your home, while enhancing the look. Every home–and family–is unique. We can work with you to make sure you are designing a home that's both functional & stylish. Stop escaping the heat rays and direct light, and let us help you get relief from the sun. Contact us for your FREE consultation.