A well-known debate in the window treatment world is Romans VS Rollers. Both come in an array of styles, offer incredible window coverage and perks, and will add style and function to any space. We have compiled all the need to know info on romans and roller shades to share with you so you can be best guided in your choice.
Romans VS Rollers: A Better Look at Roman Shades
Let's make note of what makes roman shades unique. They have a cord system attached that you pull to adjust the shades both open and closed. The fabric folds into itself at the top of the window which creates a lot of dimension and draws your eyes to the windows. There are many different styles of roman shades. Some lean to a more traditional sense, while others are more modern. Here are the three most popular:
Woven Textures Roman Shades
Flat front when lowered
Gathers flat at the top of the window when raised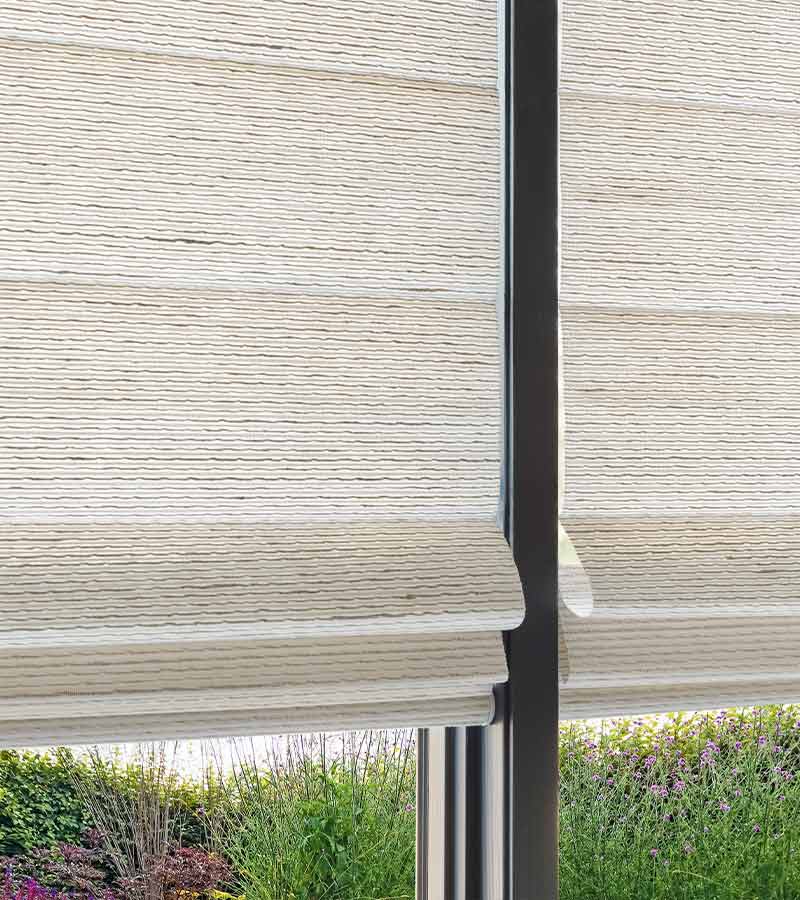 Vignette Modern Roman Shades
The cascading look is created by the overlapping fabrics
Fabric gathers into folds at the headrail when raised up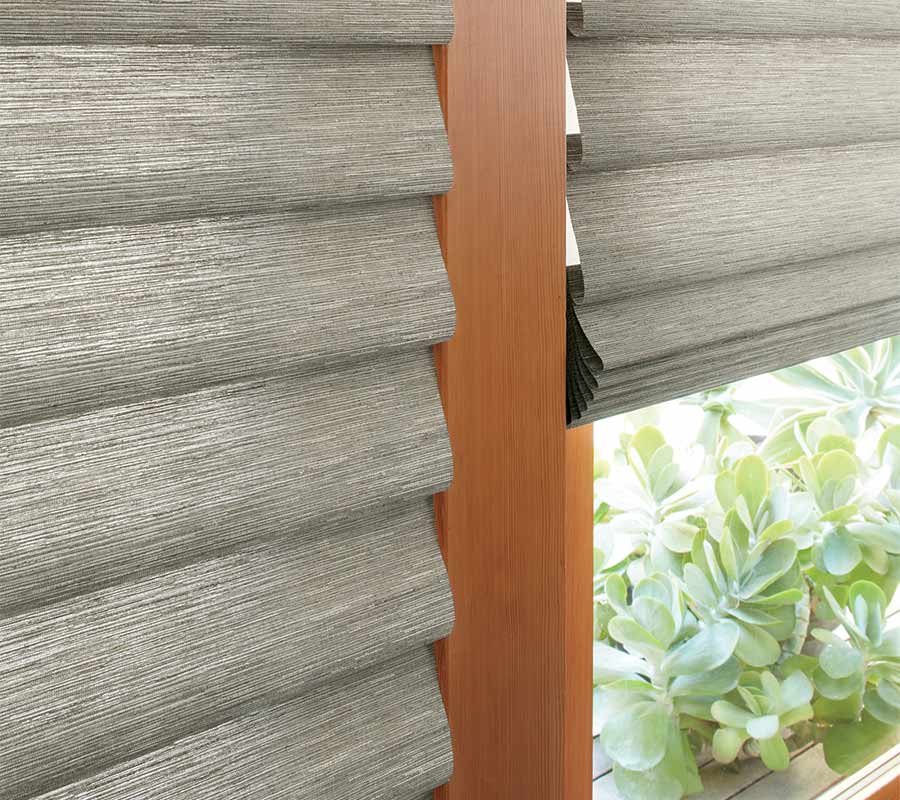 Custom Roman Shades
Custom colors, patterns, and prints for fabrics available
Available as flat front shades, the fabric lays completely flat when dropped down on the window
Additional details help to add dimension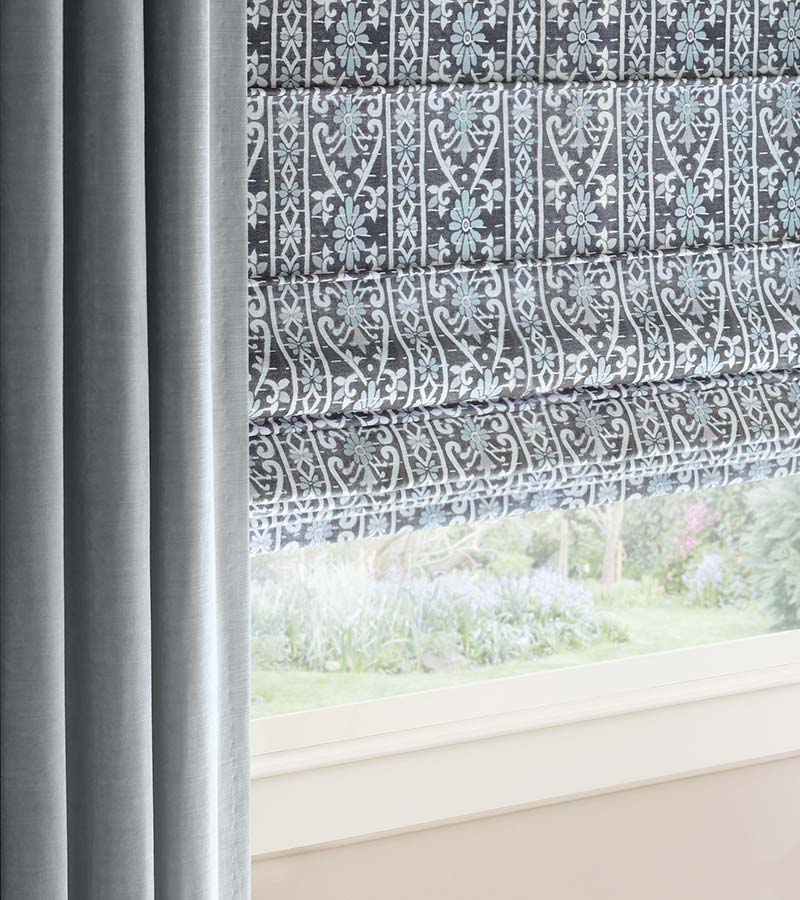 Roller Shades
On the other side of the Romans VS Rollers great debate are the roller shades. The name implies just how they function! When not in use, the shades roll into the headrail creating a seamless and streamlined look amongst the window trim. Roller shades have been increasing in popularity as they've seen some major upgrades in recent years.
Designer Roller Shades
A range of opacity levels from light filtering to room darkening
Rolls up into headrail to keep the view open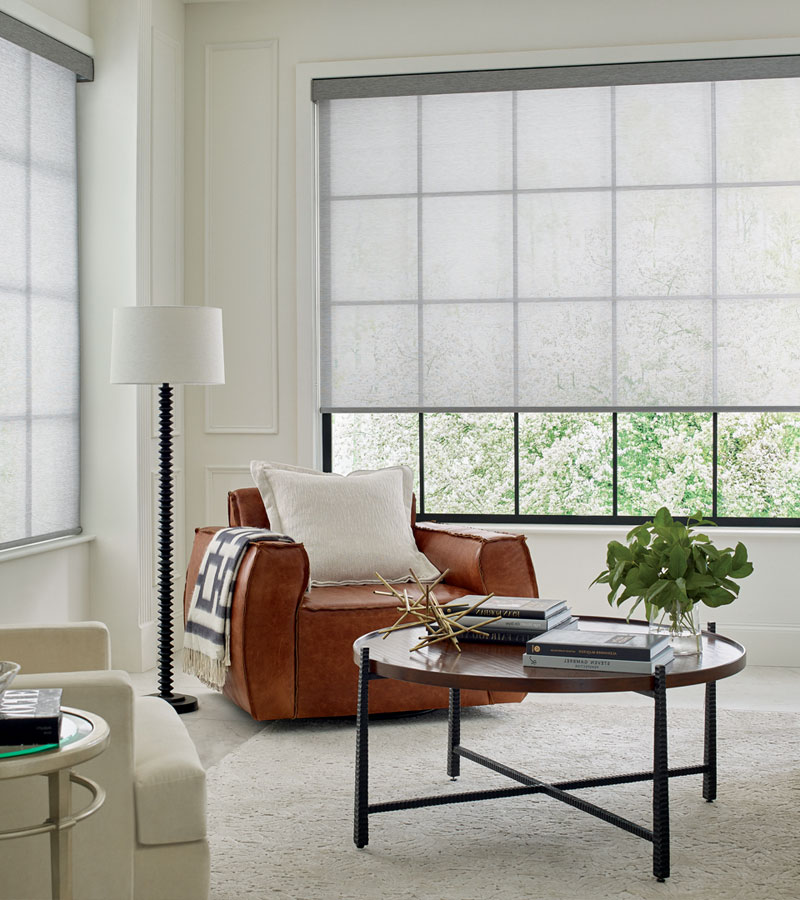 Designer Screen Shades
Varying opacities: 5 different options
Roll up out of the way of the window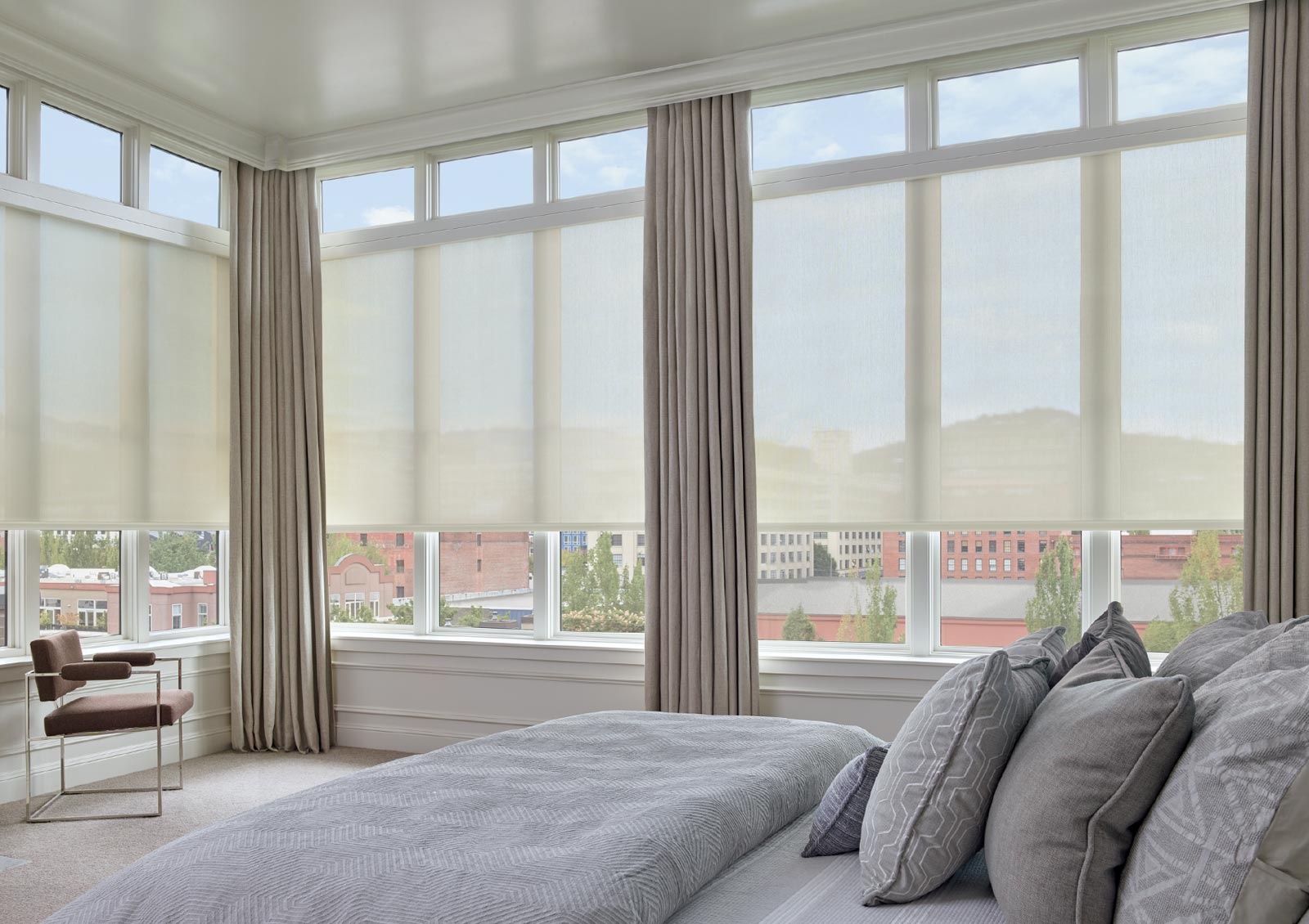 Custom Roller Shades
Specialty fabrics to choose from
Create a custom look with patterns and prints that match your personality
Rolls up out of view when not in use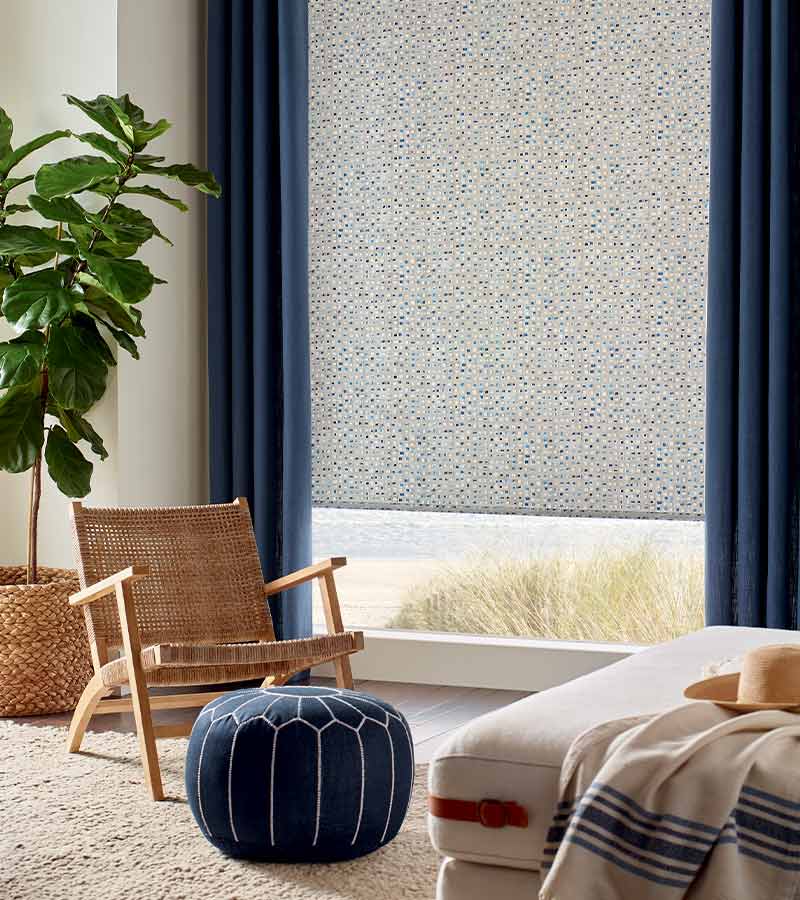 Romans VS Rollers, What's Your Choice?
Which shade option are you more drawn to? Whatever your preference, the endless style options and functionality benefits are sure to transform your space when added in. Both increase light control, privacy, and look beautiful on your windows, now the choice is yours!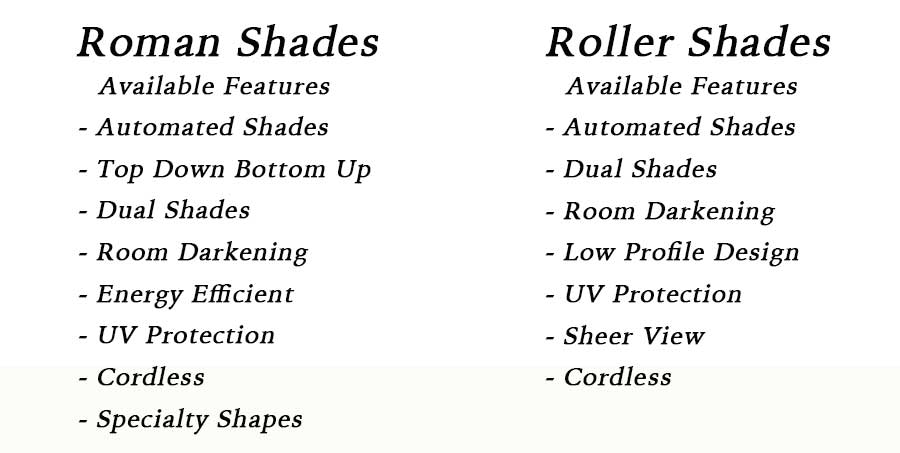 Now What about Rolling Romans?
If you're having a hard time choosing romans VS rollers… Don't fret! There is a combination that perfectly marries the best features of both. Rolling romans allow you to have the timeless look of roman shades when they are down, but the minimalistic approach of rollers when they are up in the headrail. The Vignette Collection offers stunning rolling roman options.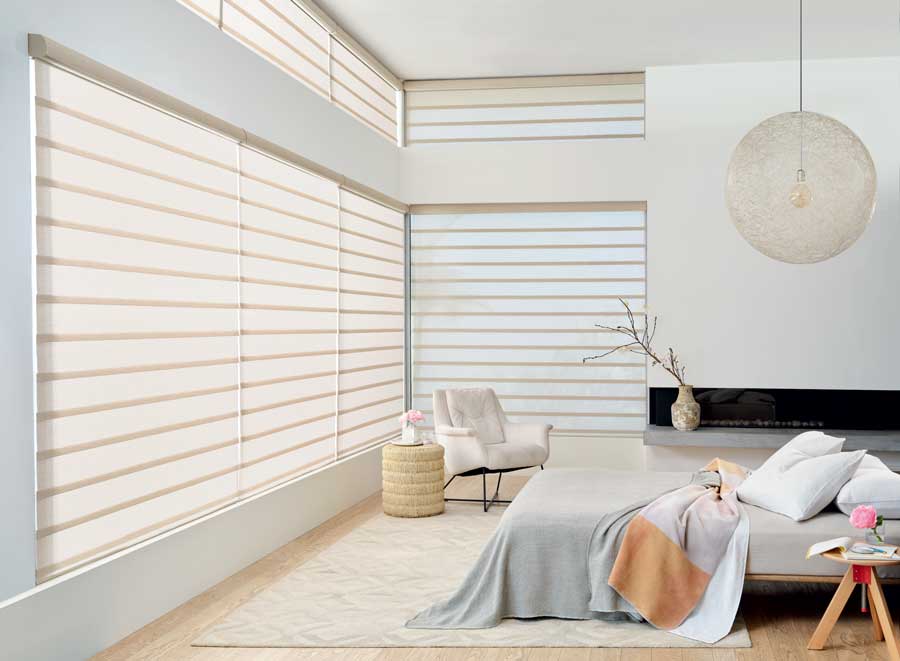 Ready to Choose?
Whenever you decide which look you want to go with, our team of experts here at Skyline Window Coverings is here to help you transform your home. Both are classic options that will stay in style for years to come! It simply comes down to your personal preference on which you will like best adorning your windows. Stop by our showroom or contact us to get started with your FREE consultation.