As one of the most loved window treatments, roman shades have been a style statement since…well, Roman times. Did you know that as Ancient Rome was being built, the early Romans would hang wet cloth at the window to keep out the dust & debris? Layers of fabric at the window became common for both function and beauty. In today's world, there are such a variety–it can make choosing roman shades a difficult decision. Do you want to find your favorites?
Beautiful Fabrics
The customization of fabrics is one of the reasons these window treatments have remained popular. By choosing roman shades in fabrics that complement the decor of your home, while creating an artistic look all around your room, you'll add a personal touch and everlasting style. With hundreds of colors, textures & patterns to choose from, you'll discover favorite neutrals and eye-catching prints.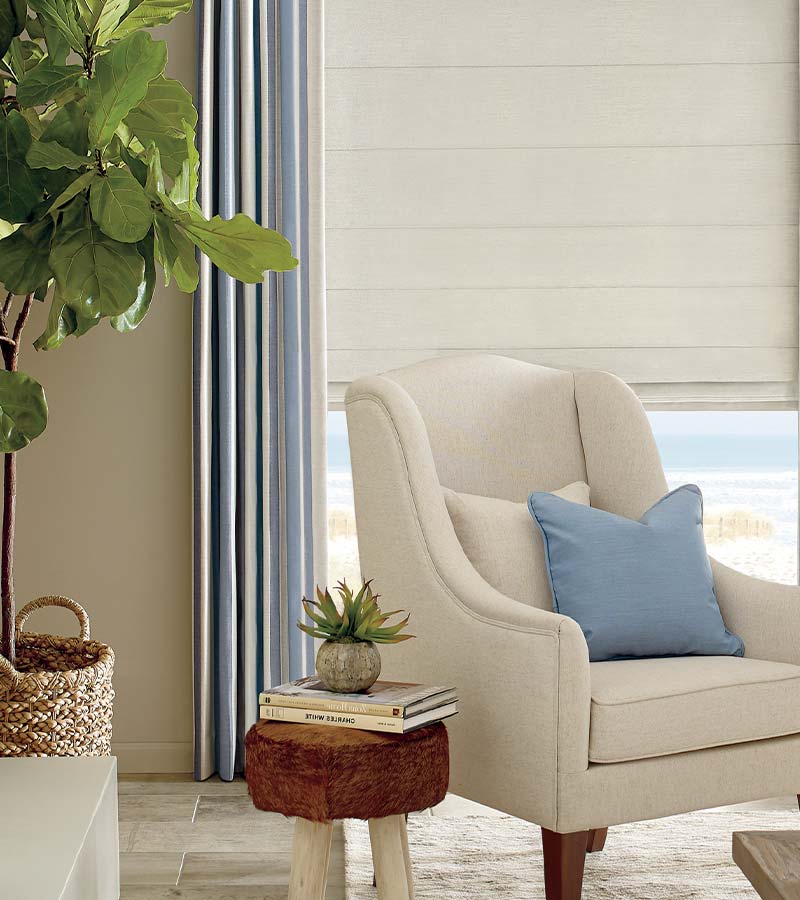 The Waterfall VS Flat Stacking
What comes to mind when you think of romans? Is it the cascading folds of fabric, loosening up as they lower into place? Those waterfall folds offer a softened, carefree look at the window. But, there isn't just one way to gather the fabric.
Another is what we call the flat stack. That means that the fabrics gather in a tidy flat design. It's well-kept and orderly. When you are choosing roman shades, it's important to know which look appeals to the style of your home.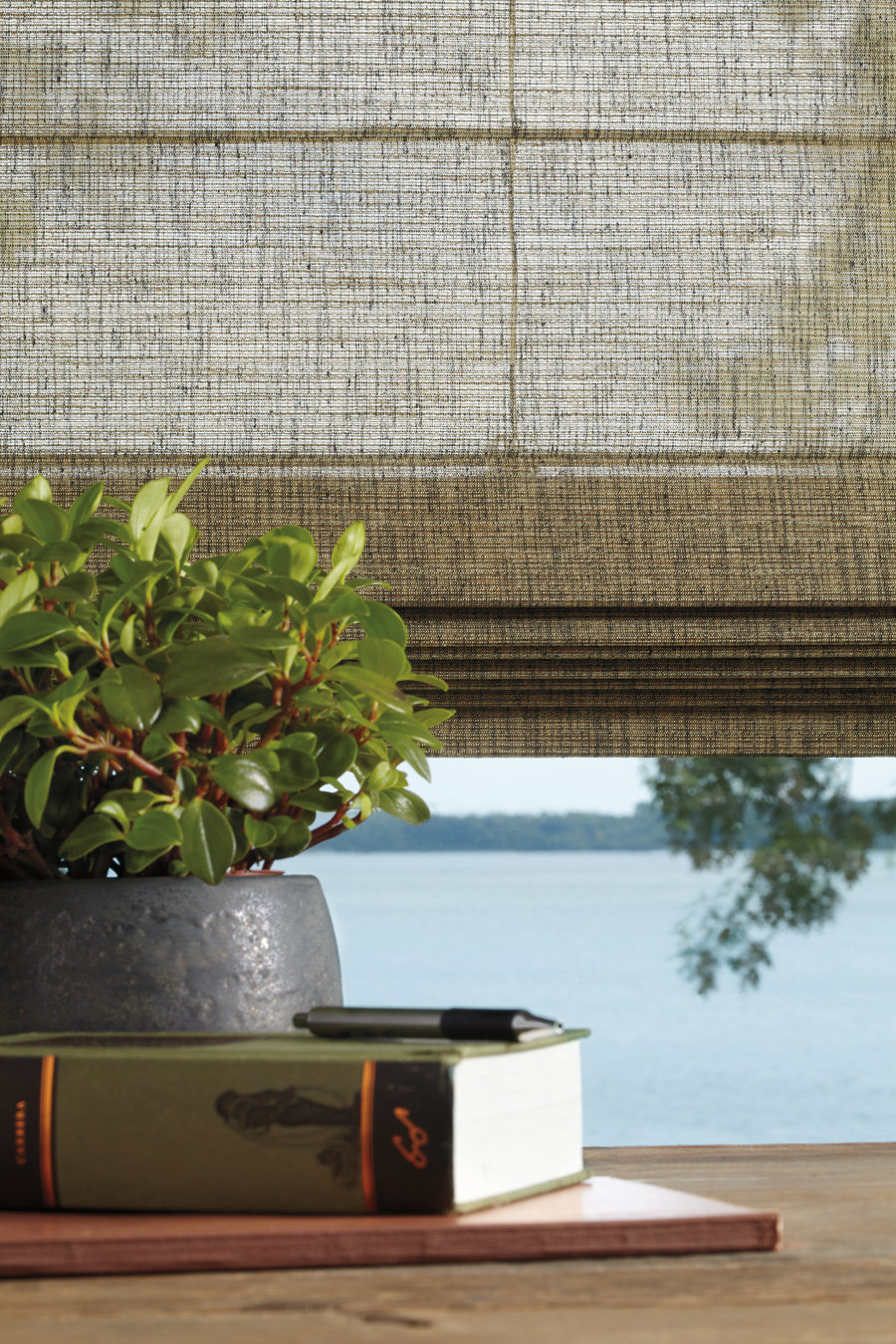 Romans That Roll
Yes, you read that correctly. Modern innovation has combined the favored look of romans with the ease & convenience of roller shades. This new style is popular when you have windows where you would rather not have the gathers of fabric at the top. They roll up into the headrail and disappear. But, when lowered, you can have the beautiful details of romans to decorate the look of your home.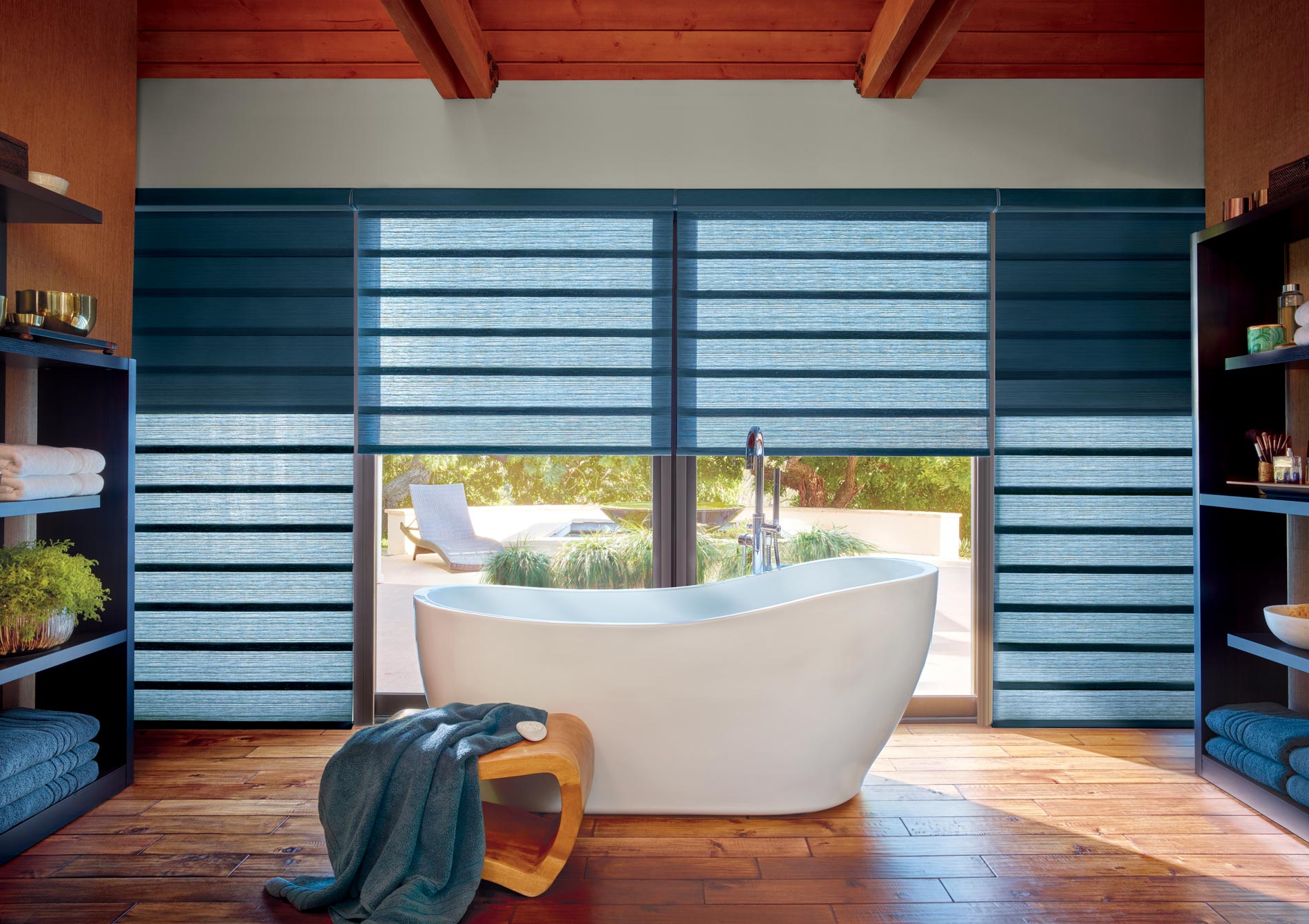 Thinking about Choosing Roman Shades?
Our window treatment studios are a great place to explore the types of roman shades you have to choose from. You can see window treatments on display, see and feel the fabrics in person and talk with a designer to plan your project. Invite us to your home for a FREE consultation where we will show you fabric samples and inspiration, and we'll take measurements so we have just what we need to help you decide. Contact the Skyline Window Coverings team today.