Adding the finishing touches to your home can be very rewarding. And, nothing makes more of an impact than a well dressed window. When buying window treatments, there are many variables to consider–style, privacy & function to name a few. At Skyline Window Coverings, we will be your guide to ensure you make the right decision for each room of your home.
Choose a Type
To begin, familiarize yourself with the two main categories of window treatments-hard treatments & soft treatments. Hard treatments include blinds and shutters-often made of wood or metal and offer the convenience of adjustable slats. Soft treatments refer to coverings made of fabrics or natural materials- typically used to create draperies and shades. Maybe your home has a place for both?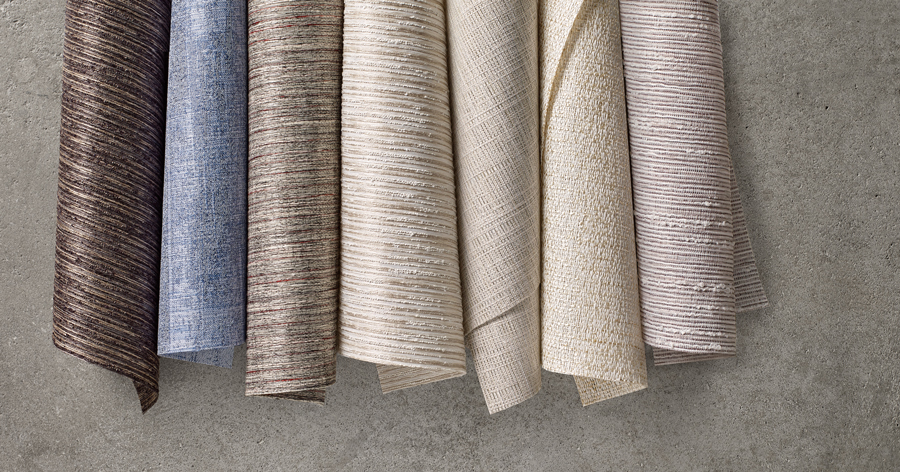 Guide Us Through
"I need window treatments for…"
In order to point you in the right direction, we need to know a little bit about you and your home. What windows do you need treatments for? What activities take place in this space? Are there problems that need solving? And, what should be prioritized when buying window treatments? Below is a list of common client needs, do any sound familiar?
Light Control

Glass Doors

Energy Efficiency

Hard-to-reach windows

Privacy

Room Darkening
Need Direction? 
Most importantly, the direction your windows face should be carefully considered. Do the windows in your room face north, south, east or west? A treatment that may be right for one window can be a disaster for another and it all depends on orientation. Can you identify the windows in your home that deal with sun & heat all day? The direction of the sun can be an enormous obstacle and the biggest consideration when making an informed choice. With the right window treatments, we can help transform the sunlight and use it for good to create a beautiful atmosphere. 
A Guide to Budget
Like most things today, the cost of window treatments has risen. With a significant home investment like this, it's best to set a budget. At Skyline, we always present a variety of industry options with varying price points-this includes service, cost, quality and warranty. When buying window treatments, consider the company rating, long-term durability and brand recognition. We can guide you through and discover the best fit for your windows and your budget! 
We Guide You Through The Process
Why not start off with a visit to one of our showrooms? There you will experience the look, feel and function of our products. Get an idea of what type of window coverings you prefer and have all your questions answered by a window treatment expert.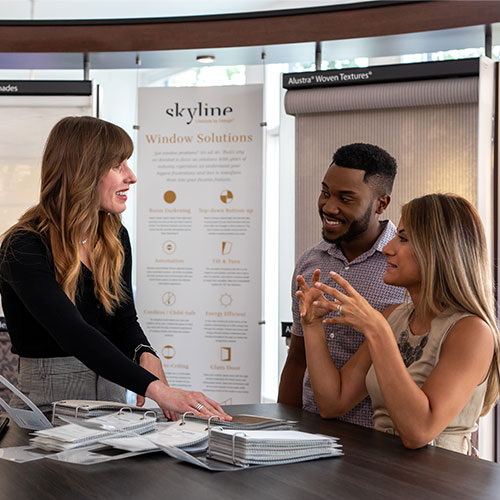 Or, better yet, we can come to you! Our knowledgeable staff will schedule an in-home consultation at your convenience. We can view your space, measure and get a better understanding of your needs. With all that considered we will write a bid based on the amount of windows you'd like to cover and their size. Once you receive your quote, you'll be able to work with your specialist and make any changes you may need-maybe add additional features or adjust the cost by choosing an alternate fabric. Our consultation is FREE and you can get in touch with us today to schedule!