Does the phrase "opposites attract" appear in home design? Absolutely! From colors and patterns to the atmosphere of a room, everyone is fawning over dynamic contrast. When it comes to window coverings, the latest trend is achieving a wide range of control. Let's take a look at Two In One Shades…
Sheers with Room Darkening?
Yes, please! Don't get the wrong impression–we love our sheers! But, if we have the choice to have it all? Of course, we'll reach for the stars!
With a secondary blackout roller, that operates independently, you can create the widest range of light control. From bare windows, to soft ambient light, all the way to room-darkened bliss.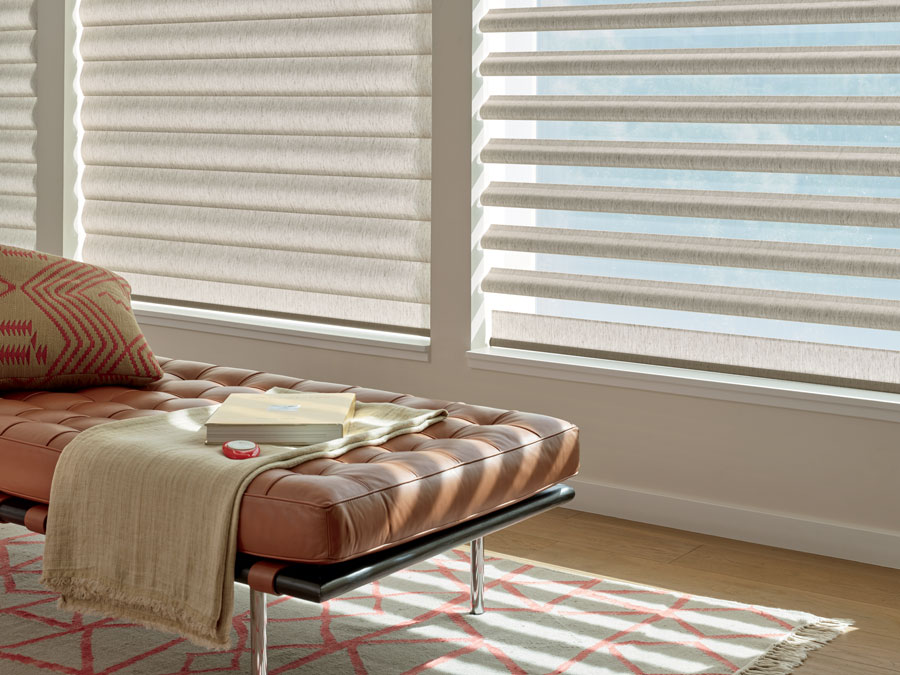 The Pirouette collection isn't always considered when we talk about the Duolite feature. It's really just one, not two! But, the wide range of control lends itself to the idea of two in one shades. The sheer fabric backing allows for view-through and comfortable lighting. When the vanes close up, you have a totally different experience.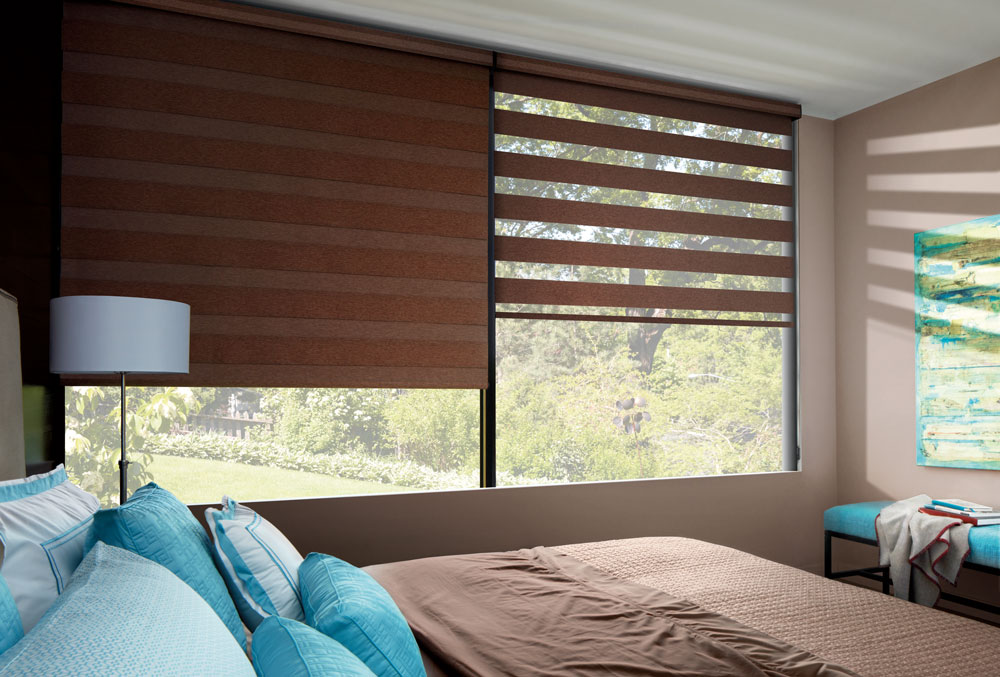 Another unique option in sheer-to-dark lighting is the Designer Banded collection. Two layers of fabrics rotate–in one position you'll have view-through, and with another you'll experience darkening of light and privacy.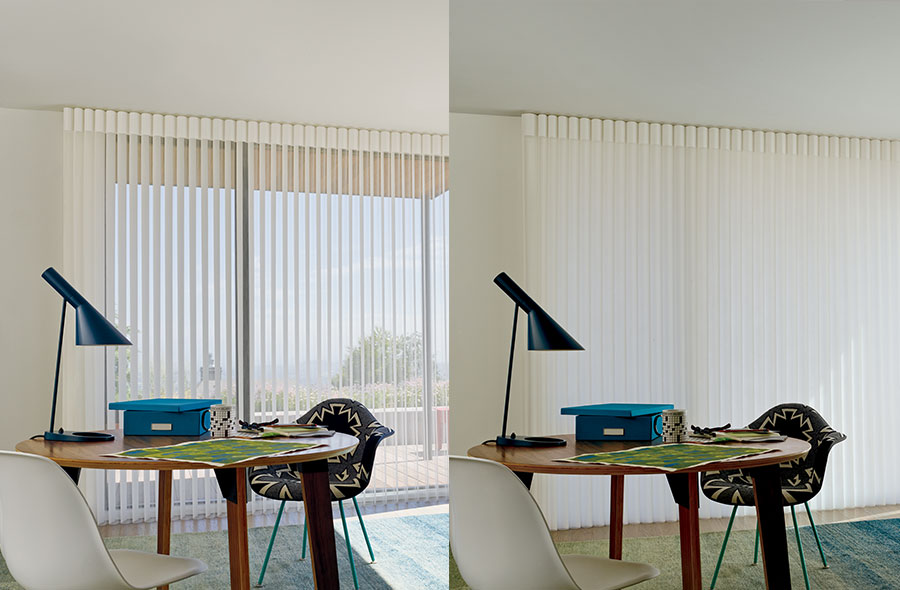 Those large windows and sliding doors really need a magic solution. Luminettes are here with incredible benefits. Enjoy your view, with softened natural light. Then, block it all out with one rotation of the interior vanes. 
Did You Say Energy Efficient & Light Control?
We sure did! With the Duolite® feature, you don't have to choose. You can enjoy your light and have the option for energy efficiency.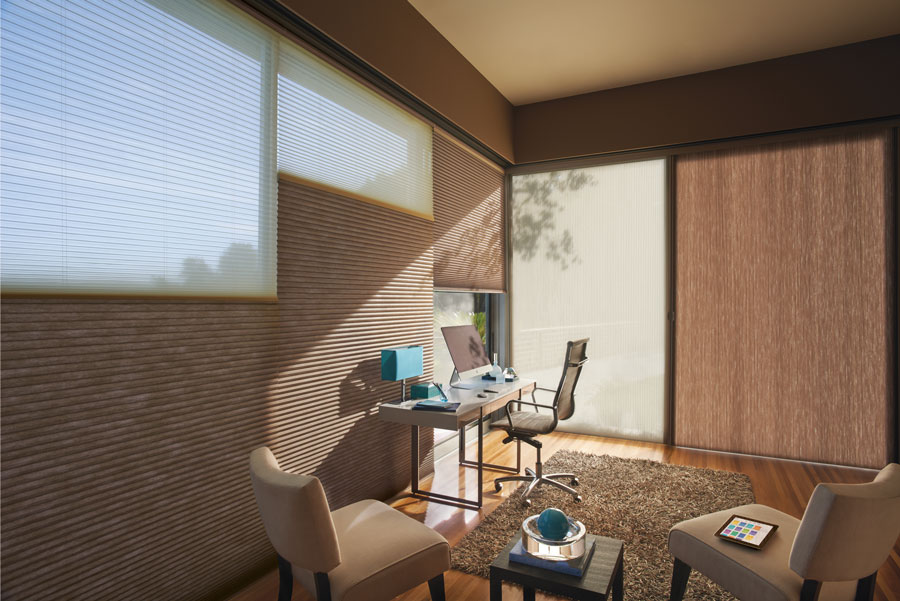 Cell-within-a-cell technology offers amazing energy savings and comfort for your home. With two in one shades, you can also choose the lighting. Duettes are available with the top portion in light filtering, while the bottom can darken the room. Adjust them all the way up, down or anywhere in between, according to your preference.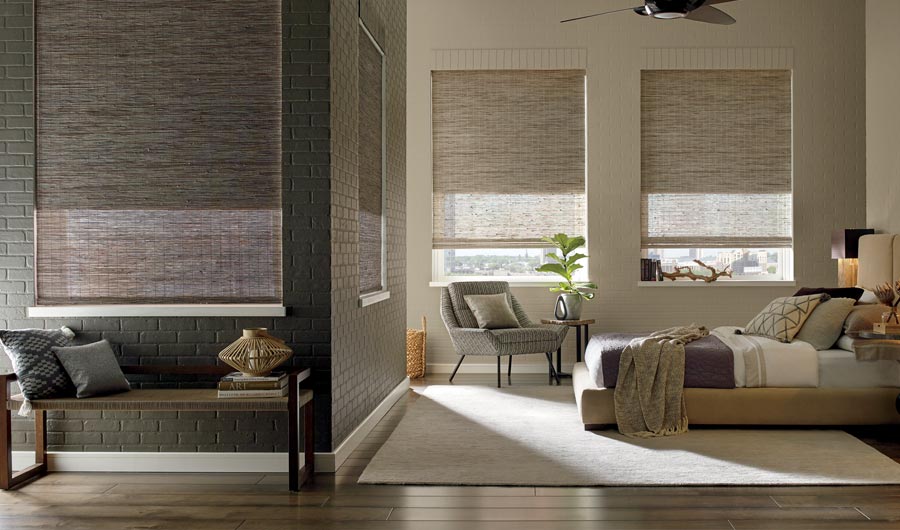 This style favorite is the latest innovation in dual shades for energy efficiency. The front is a beautiful woven woods shade, while behind is a cellular shade, meant for maintaining the comfort and temperature control of your home.
What About the Classic Favorites?
We are talking about rollers and romans. No matter which one is your favorite look, they both have the option for dual shades.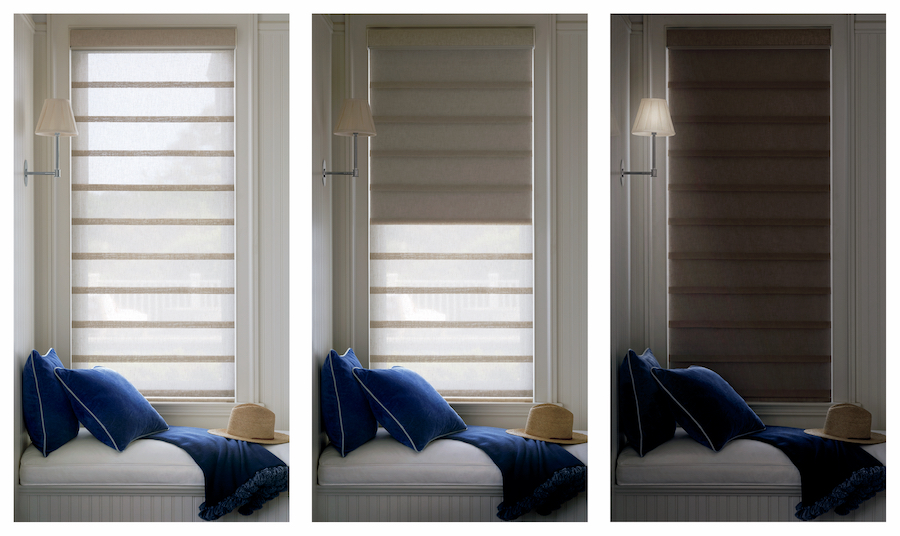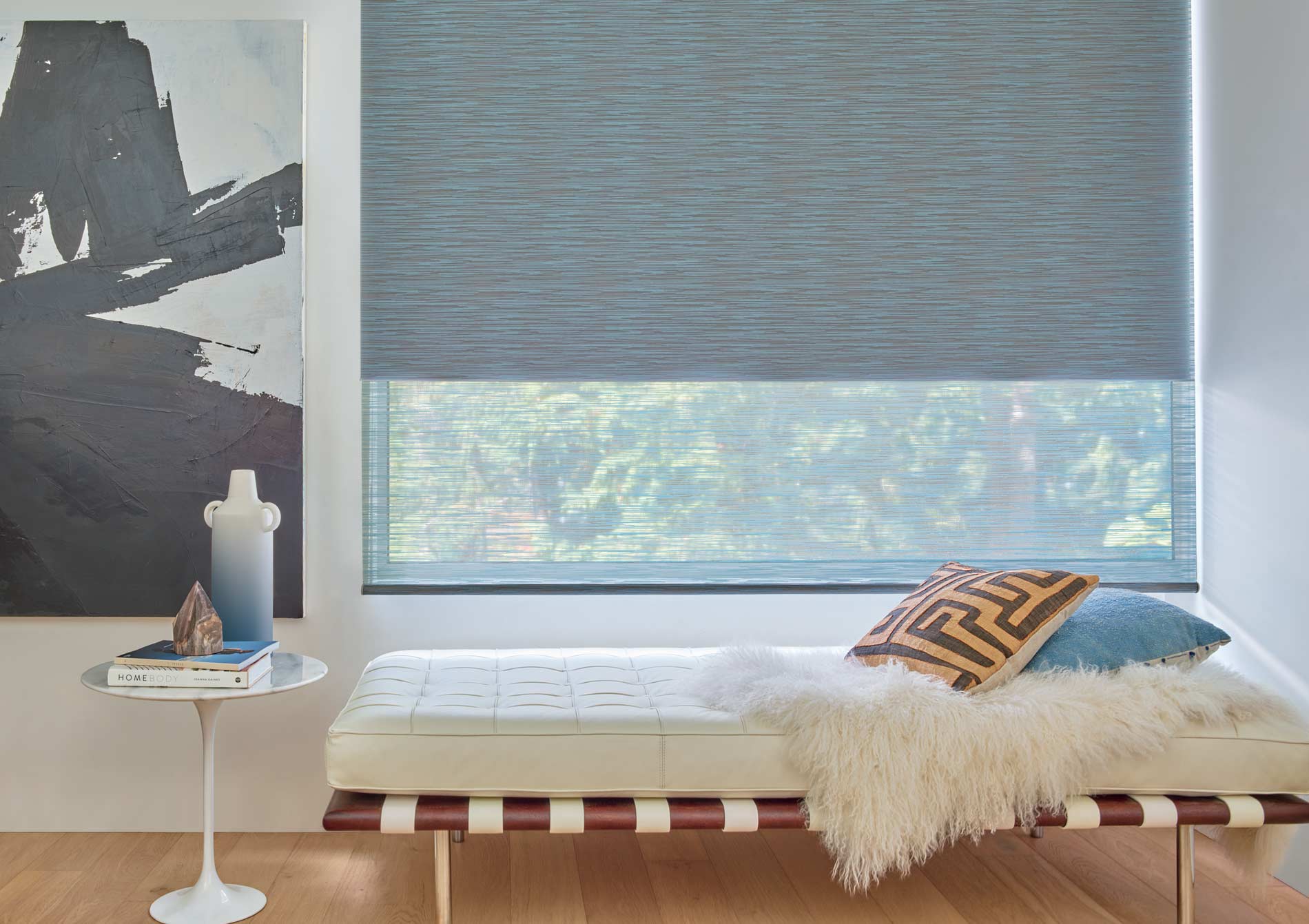 Two In One Shades: Which Is Your Favorite?
You deserve to have it all. That's why we know you're going to love the choices you have when it comes to light control with these innovative window coverings. There's no more settling. You can have the best of both worlds–of all the worlds. Bare windows, light filtering ambiance and room darkening comfort can all be yours. Contact our team at Skyline Window Coverings for your FREE consultation.