Do contemporary style and roller shades seem like polar opposites? If you're picturing the shades in your grandmother's house, then they sure are. But, with the newest generation from Hunter Douglas, roller shades and current styling go hand-in-hand. Modern Roller Shades are the epitome of a chic, sophisticated look, but their greatness doesn't stop there. Innovative features and effortless operation make them the window coverings you've always dreamed of having in your home. Check out how they've been reimagined, redesigned, and perfected to give you gorgeous styling and incredible lifestyle function.
Reimagined Style
Let's face it, the roller shades of old were seriously lacking style. No one loved those vinyl eyesores, but they got the job done. Hunter Douglas decided that you shouldn't have to sacrifice beauty for function.They went to work reimagining the possibilities for the look of these classic window coverings, and we couldn't be more thrilled with the result. Modern Roller Shades are crafted from designer fabrics.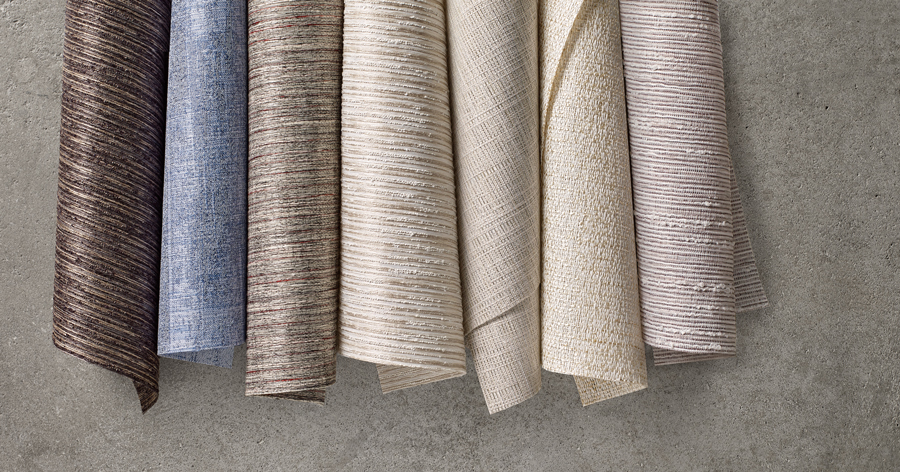 An exclusive collection lets you choose from hundreds of fabrics with contemporary colors, distinctive patterns, and exquisite textures. Not only that, but you can customize the details of your shades–all the way down to the hardware–to coordinate with your home's interior design. Talk about style! You can choose to show off the roller top or conceal it under a top treatment–now available in a square cassette. You can finish off the look with bottom treatments, metal brackets, or bracket covers. Burnished chestnut or pearl chrome brackets can complement your decor, and covers–available in nine different finishes–can do the same. All of these options give you the power to heighten style and create the perfect look for your home.
Redesigned Function
Light or dark? Those are the choices with old-fashioned roller shades. Either you open them and let all the light in or close them and block it all out. That works, sure, but wouldn't it be nice to have more options? Hunter Douglas thought so, and that's why their redesign offers you levels of light control. From sheer to blackout, and everything in between, with Modern Roller Shades, you choose the opacity of your shades.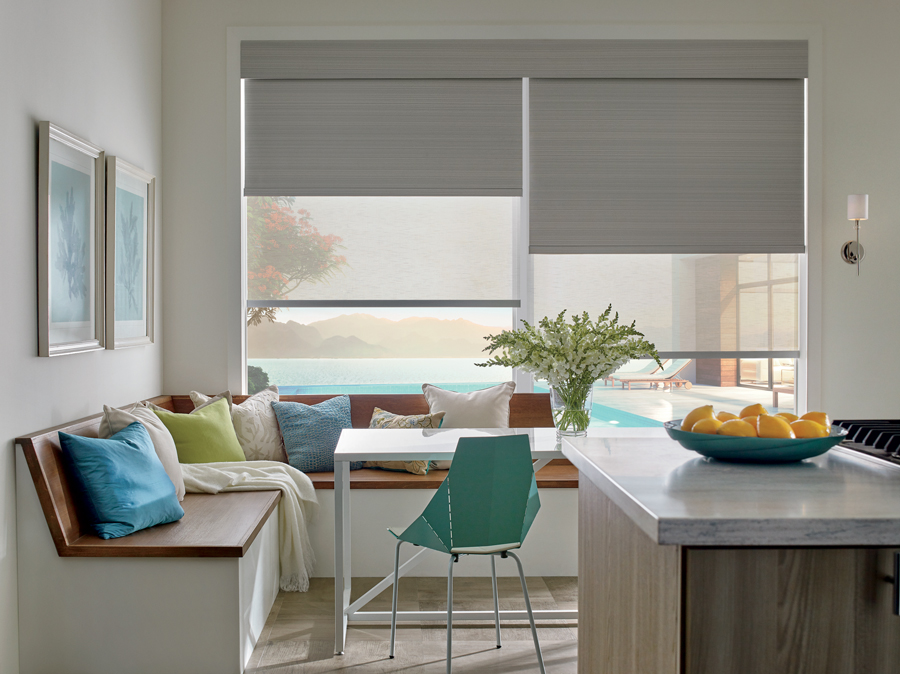 But that's not all. You can also select a dual shade system for further customized light control. With dual shades, one shade can offer a fantastic view-through with diffused light while another provides blackout. Operating independently in a single headrail, you can adjust them for the perfect atmosphere–day or night. Plus, the blackout shades boast the smallest light gap in the industry. Quality you can count on and greater light control…Modern Roller Shades are functional masterpieces!
Perfected Operation
Flying up, falling down, and noisy zipping and flapping. Old fashioned roller shades–and even some still today–can be a pain to operate, but they don't have to be. Hunter Douglas perfected operation in their Modern Roller Shades to give you the ease, convenience and quiet you deserve. No matter the size of your shades, manual operation is simple with a custom clutch, and precision-tuned lift technology provides smooth, whisper-quiet adjustments.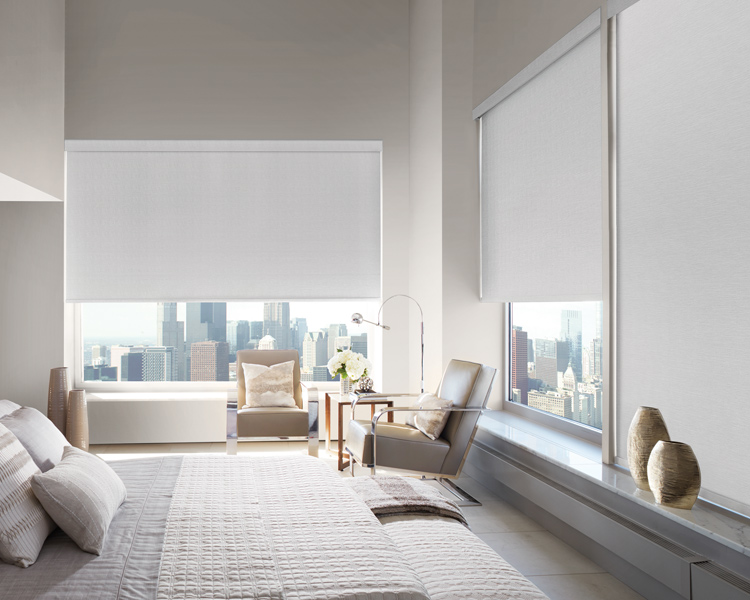 Want your shades to adjust automatically? Want to set and save scenes that can occur in an instant? With PowerView automation for your Modern Roller Shades, you can have all that and more. Moving your shades is as easy as touching a button on your sleek, stylish remote or on your favorite device, but your shades can also adjust on a schedule without even a thought from you. PowerView makes operation effortless. Sounds like perfection to us!
Modern Roller Shades For Your Home
Sleek, contemporary styling, innovative function, and simplistic operation meet in Modern Roller Shades. All of their customizable features allow you to have everything you could want for your windows and your life. If you're ready to enjoy all the benefits of Modern Roller Shades in your home, we're here to help. Our design consultants can visit you for a free, in-home consultation. Bringing samples of the beautiful fabrics and finishes right to the windows you're looking to outfit, they'll help you make the selections that are right for you and your home. Contact us, at Skyline Window Coverings, to get started today!