Has it been months since you've hosted a gathering? Between the start of school, and life returning to *almost* normal, you've probably been busy. But, the holidays are on the way. Our entryway inspiration is bound to get you excited about welcoming friends into your home again. By enhancing your entryway, your guests will enjoy their visit, and you'll feel good about coming home to the ideal atmosphere.
Start with Curb Appeal
First impressions are everything. The entrance of your home sets the tone and style for your space. Why not embrace the fall festivities and bring some seasonal charm to the look?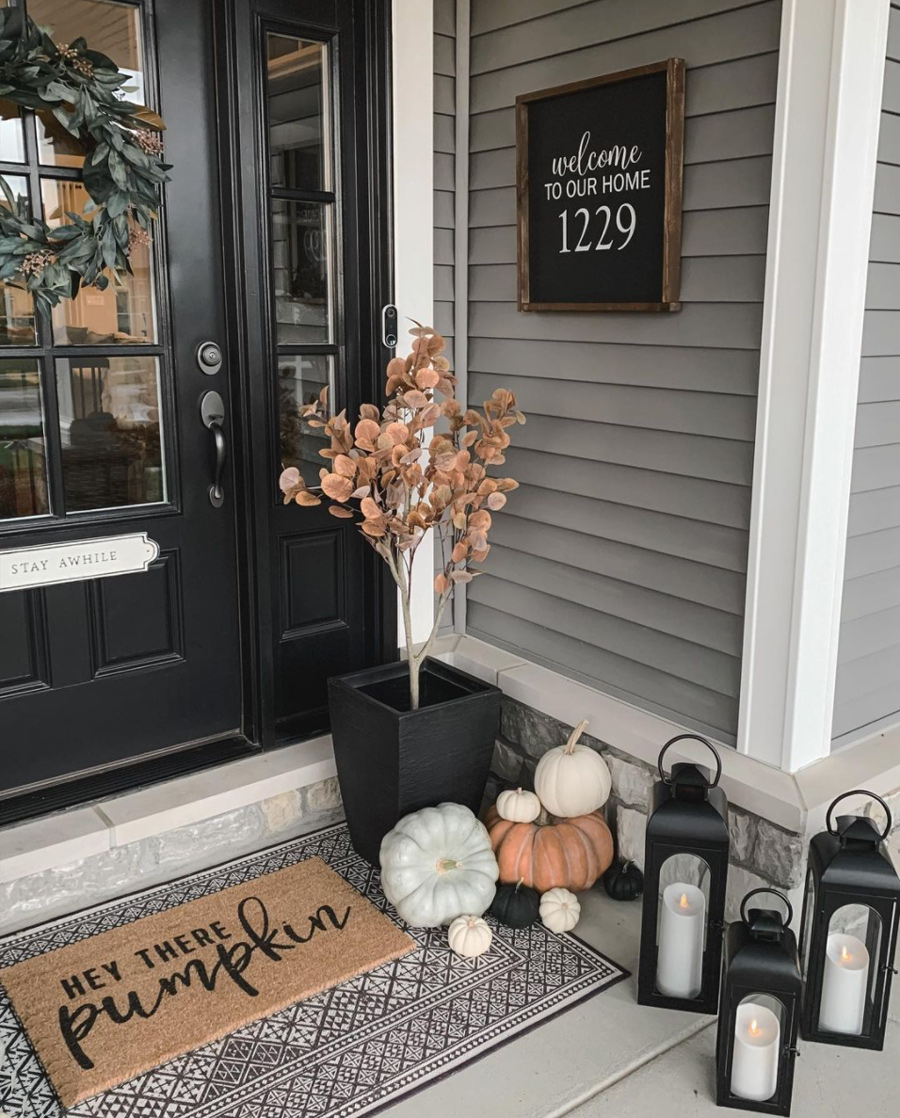 We love the way Faith, of @myillinoishome on Instagram, created a cozy corner with her front entry. Layered doormats are both functional & stylish. The soft, pastel pumpkins are a subtle callout to seasonal decor. And, the lanterns will welcome trick-or-treaters and guests alike. The muted warm tones used in florals invite a calm feeling for the season ahead.
A Minimalist Approach
It's simple to design the perfect welcome area in your home with our entryway inspiration. Add a small–or narrow–table of your choice, adorning it with design elements that complement your personal style. Because entryways are often smaller than we may like, a "less is more" approach is often desired.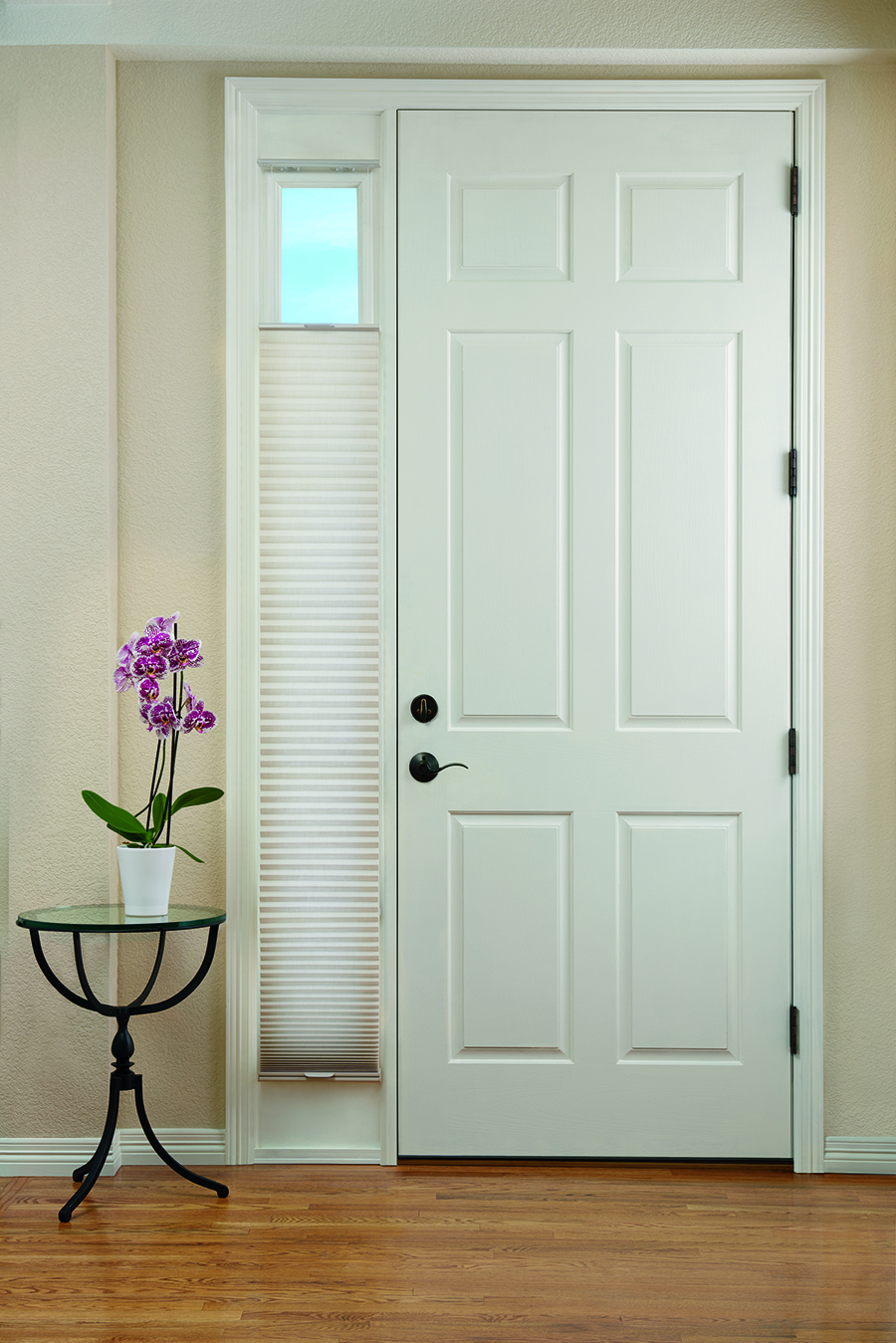 Duette® Honeycomb Shades
Your guests may not mind, but living in your home, the windows at the front can create discomfort. From too much light, to passersby looking in, choosing the right window coverings is a sure way to enhance the vibe. These top down honeycombs offer light without a view in.
Define Your Style
There's no better way to make the design on your home flow than by starting at the front door. Choose colors from the rest of your home, in elements that bring beauty & function. A bench, entryway table, rugs and wall hangings are all examples of pieces that will help you continue your style.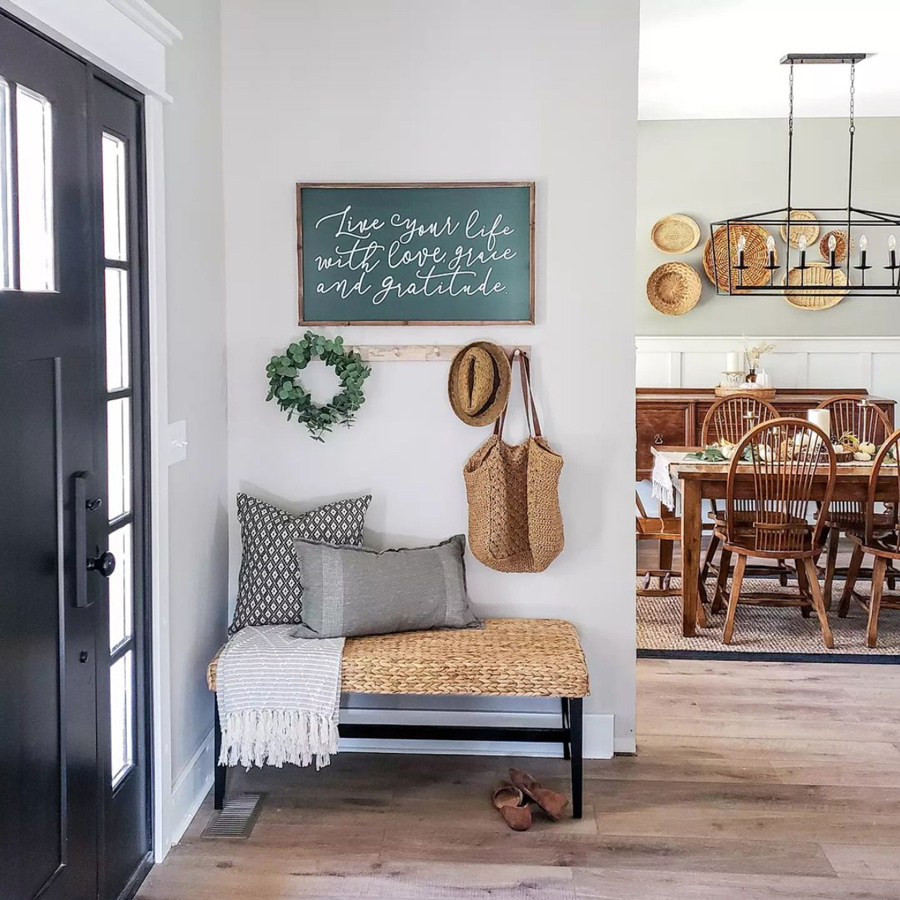 This farmhouse entryway inspiration is brought to us by Amara, of Instagram's @homeonspringwood. The colors and textures featured here allow for the coordination of adjoining rooms. The visual interest she has created by mixing neutrals and choosing just the right amount of patterns and colors offers an eye-catching look. Who wouldn't feel right at home?
Wide Open Spaces
When all of your guests arrive, an open floor plan can seem ideal. But, this space can also feel empty or difficult to style at times. Our advice? Keep it simple-don't add too much. Divide the space in two by adding an entry table in one place and seating in another. See the example below. We have designed a sleek and modern space that is functional and still feels warm and welcoming to guests…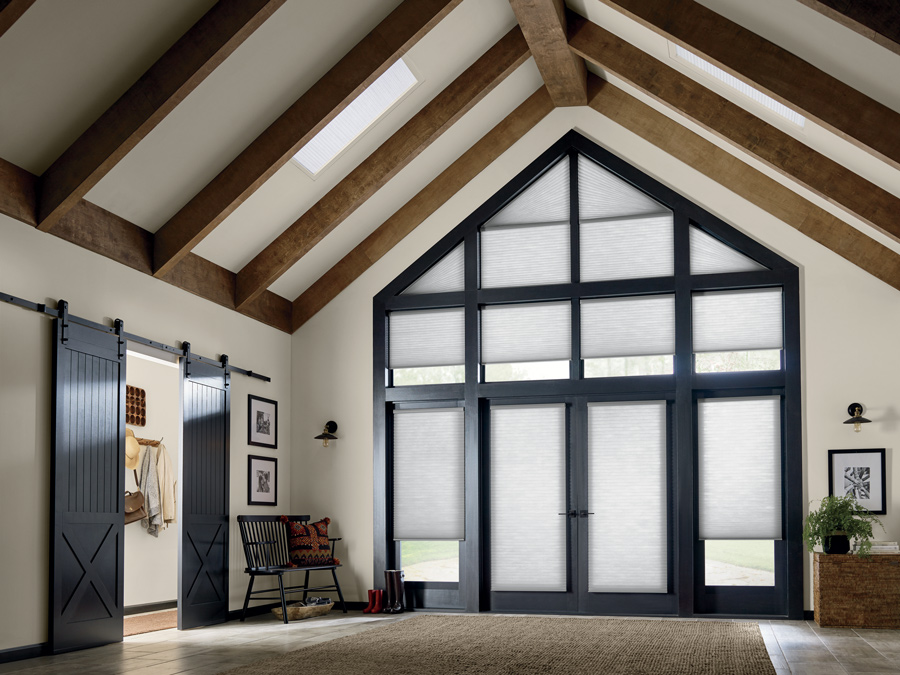 As for those large foyers, here's another tip. The right amount of lighting can be crucial in creating a comfortable atmosphere. Is your entryway too dark at certain times of day, but too bright at others? Use natural light to your advantage by adding automated window treatments that can be adjusted throughout the day.
Entryway Inspiration?
The entryway is a great place to start when refreshing the look of your home. With our expert designers, entryway inspiration is just a call away. We offer FREE Consultations, and we're always available to answer questions about the design and function of our window coverings. Prepare your home for guests this holiday season by updating the style of your entryway. Don't wait, call us today!