Ready to make some updates around your home this time of year? Whether you're looking to take on a "big" overhaul or some smaller, simple updates, we've got you covered. We're here today with nine amazing tips to make your space look larger.
Make Your Ceilings Feel Taller
Draperies help direct the eye vertically. Hanging them "high and wide" is the current go-to way of designers. High and wide simply means that you're hanging the rod higher than the window frame and allowing the draperies to extend out past the sides, thus being wide. This allows for more natural light to enter in and also adds the height element, making the whole space look larger.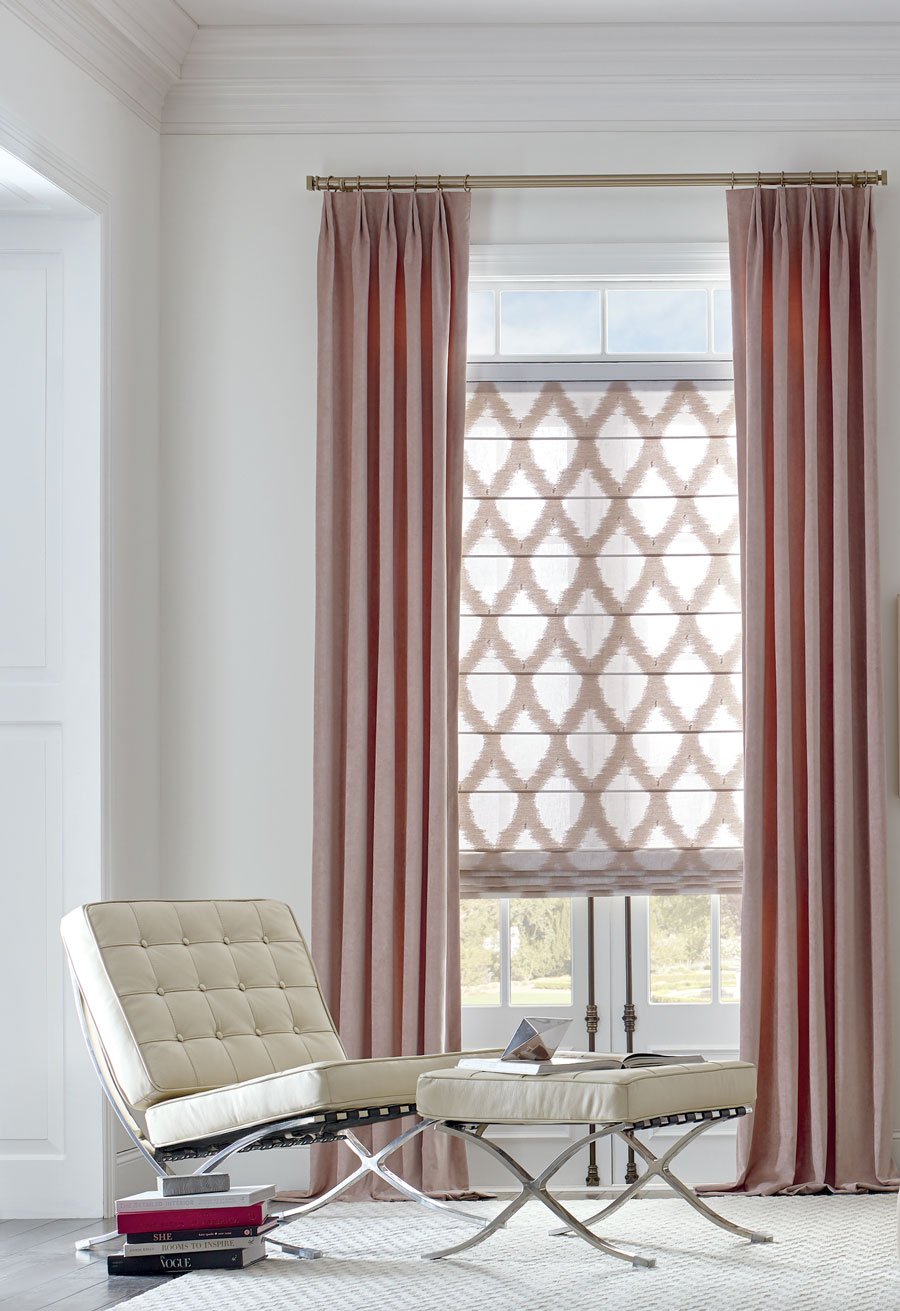 Create a Conversation Starter
Creating a designated seating area within a room can help fill in an empty corner without overwhelming the space. Not only will the beautiful pieces you choose become a conversation starter, but arranging the seats in a conversation friendly fashion is always a great way to offer the right amount of seating, but leave other areas open for the illusion of a larger room.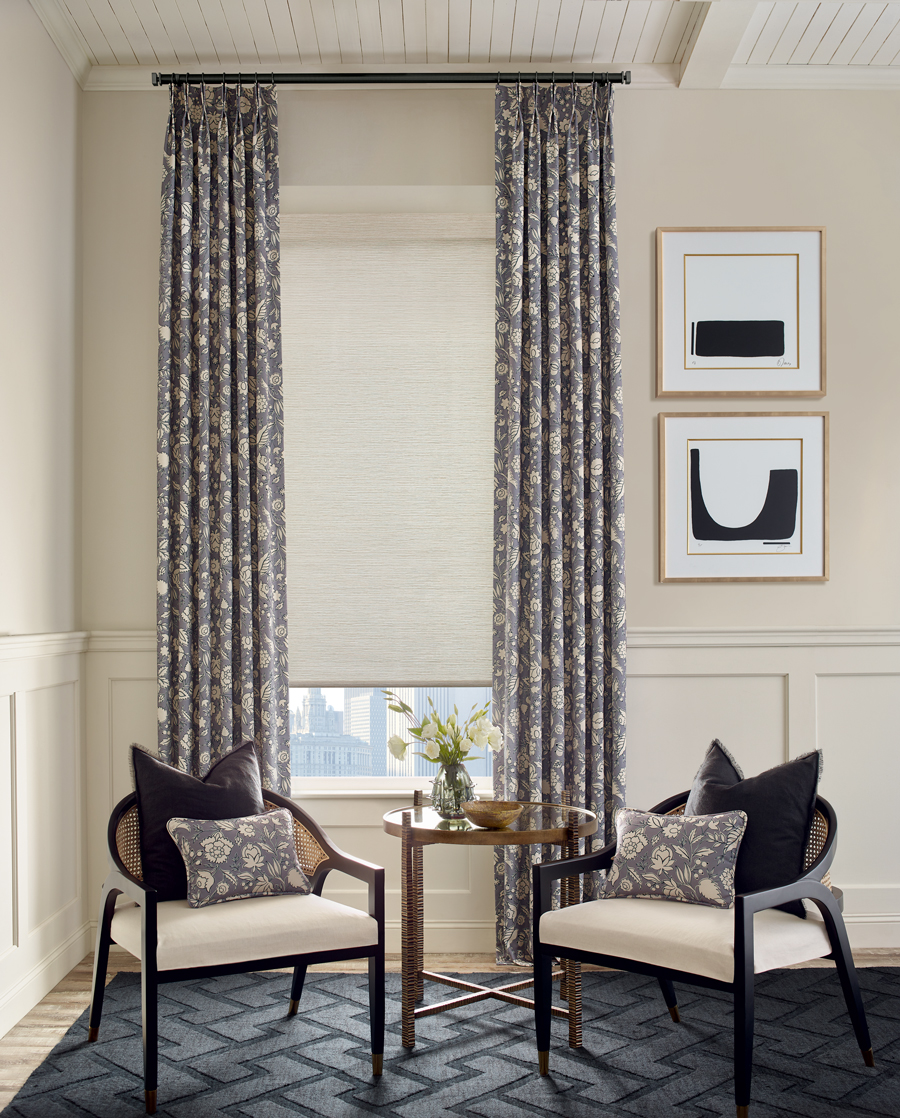 Don't Fear Blank Space
To really ground a space, start by grouping the furniture. Once you furnish the room with the pieces you adore and will really utilize, the blank space won't seem so daunting anymore!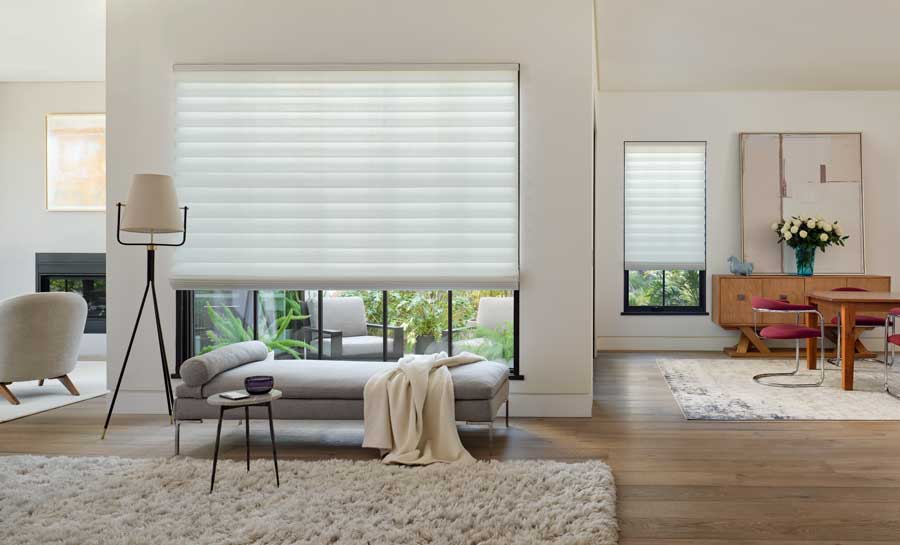 Decrease the Clutter
It's no secret that having things pile up can create a visual disturbance. Decluttering things that no longer serve a purpose in your home can help your mind and your space feel refreshed.
Be Consistent
Being consistent by keeping the same flooring and wall color in an open floor plan creates a cohesive look overall. Creating a palette of colors you love and can blend from room to room will help your space look larger. Lighter colors also create a feeling of more space because they bounce light around, rather than absorbing it.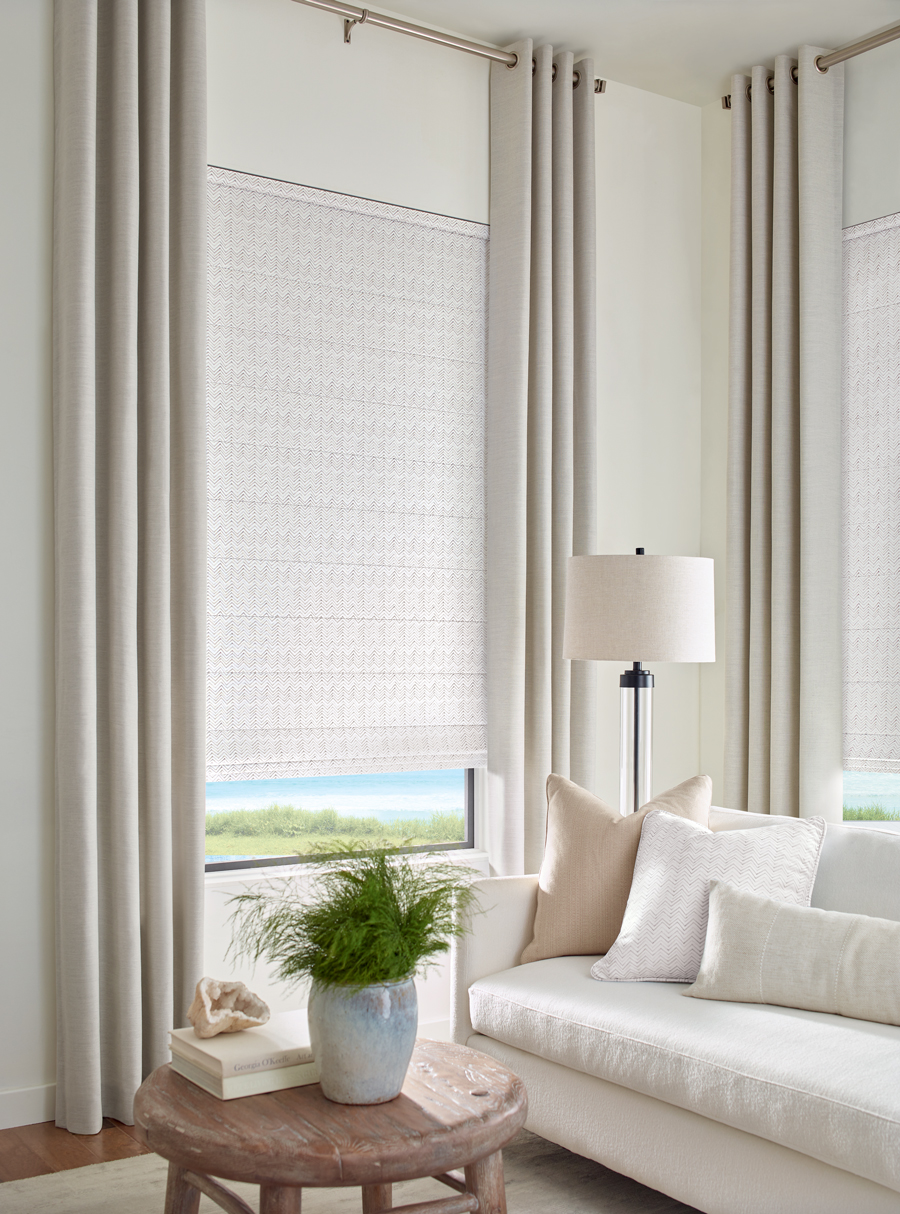 A Whole Wall's Worth of Art
Art and decor are great additions to every room… But what if you were to make an entire wall a focal point by adding in a wooden wall treatment? Vertical shiplap, board and batten, and different moldings can all draw your eye upward. And a more horizontal treatment is sure to widen the look of any space.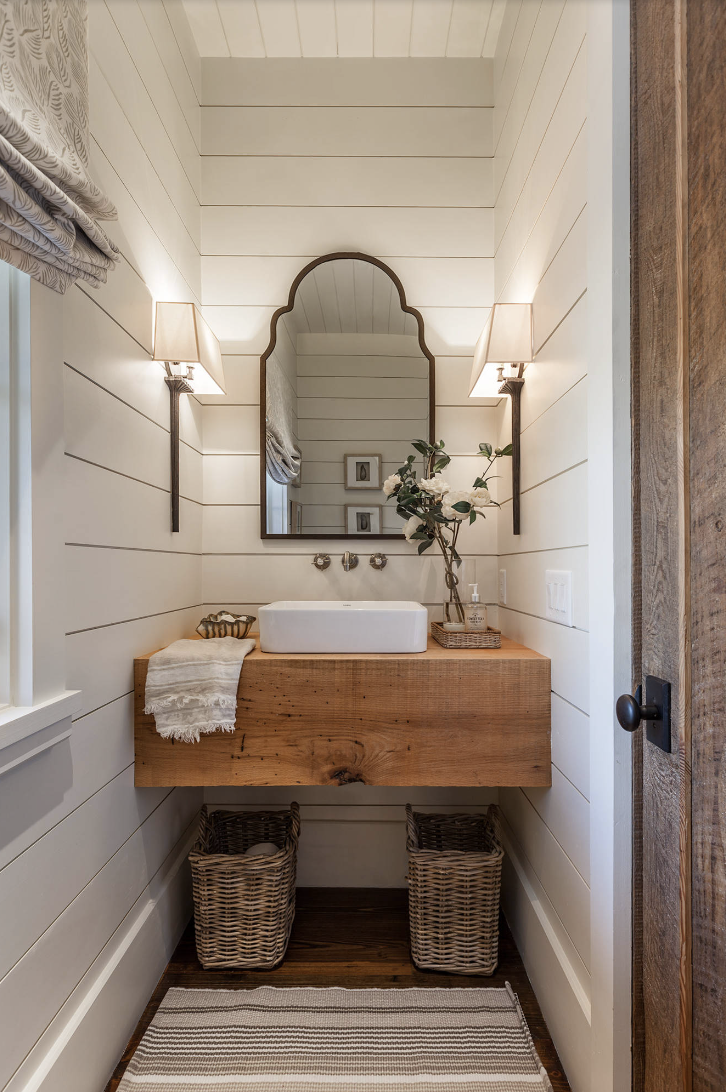 Reflect the Light
Bouncing light around is a surefire way to make a space look larger. A well placed mirror will do magic for the atmosphere of a space!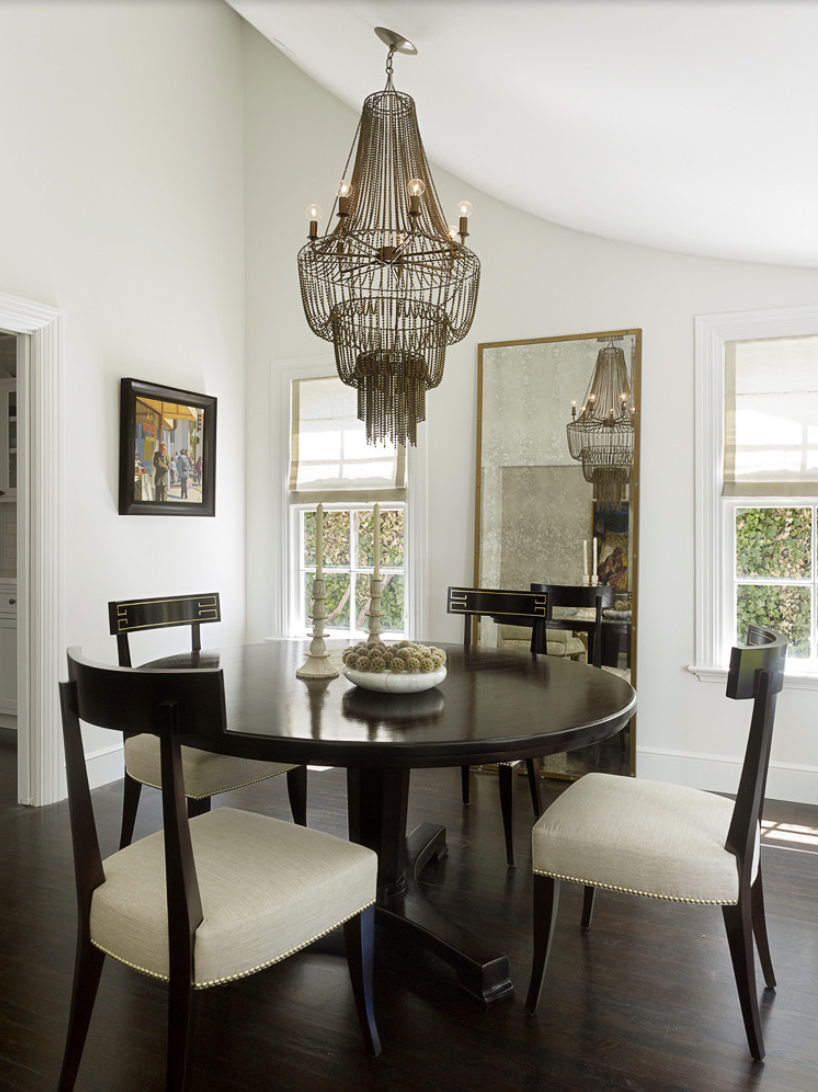 Streamline Your Look
Windows are the gateway from the indoors to the outdoors within our homes. Sometimes that means it's great to have all the windows open and sun pouring in. But other times, it's necessary to have treatments that add privacy, energy efficiency, light control, and ones that can even make your space look larger. Our vast selection of window treatments include many that are low-profile, meaning they don't jut out far from the window. They also come in many cohesive and consistent colors to help you streamline the look of your treatments for when they're all in use.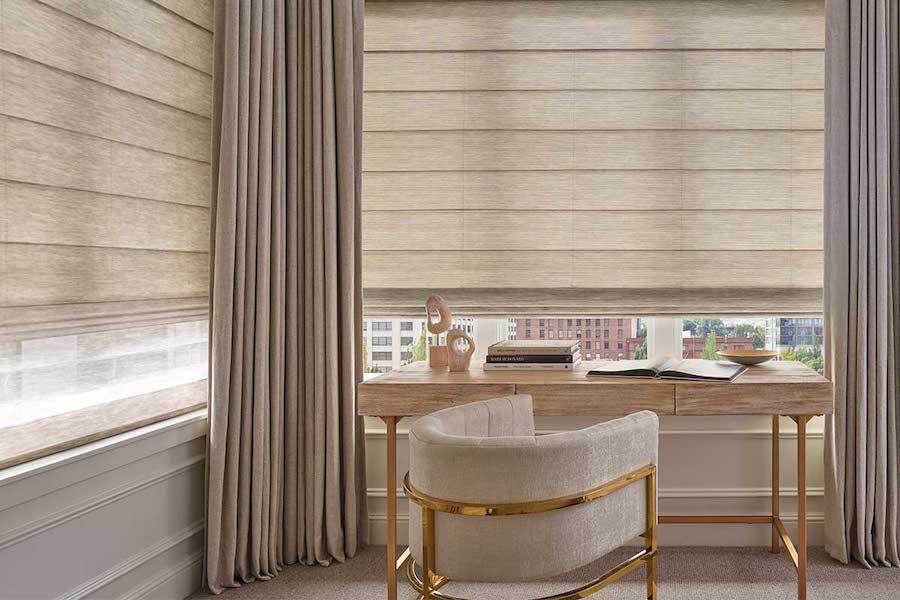 Let Your Home Breathe
Sometimes when we're feeling stuffy, the cure is some good ole' fresh air. The same can be true for our homes! On days when your rooms are feeling more cramped, opening your windows and letting a crisp breeze and sunshine flow through can be the perfect way to make your space look larger. Our team here at Skyline Window Coverings is ready with all the expertise to help you outfit your home with the ideal window treatments and create that dreamy atmosphere you've been desiring all in one. Contact us today for your FREE in-home consultation.