Each new year that enters brings a type of "clean slate" with it. It's a season to reflect on the last year and imagine the coming one. One way to bring a fresh look into the new year is with the decor of your home! There's no better time to introduce you to Pantone Color Institute's Color of the Year 2021. By looking at the color trends throughout the past year, they have selected their top color choice and one of their favorite neutrals. "Illuminating", a vibrant yellow, and "Ultimate Gray", a cool-toned gray, come together for delightful contrast. 
The Color of the Year 2021
Every year, Pantone's color selection is more than just a random color. There is a story that follows it and why it was chosen. After the long, hard year that 2020 was, Pantone chose a color pairing that represents the sunshine after a storm. This yellow brings so much happiness and joy and the gray helps to add comfort and coziness.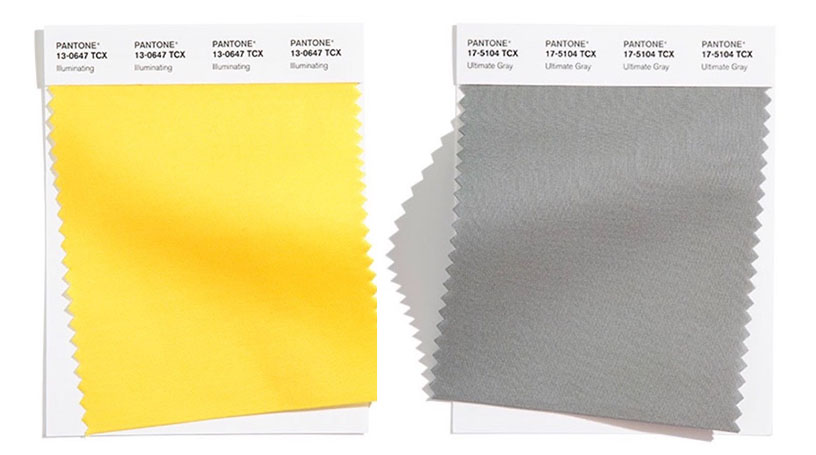 How to Implement Color in Your Space
This doesn't mean you have to dive in head first and change out everything for yellow! But choosing your favorite color and adding in a contrasting neutral will help to bring both joy and beauty to your space.
Draw People In with Your Entryway
Switching up the color of your front door is a simple, but stately, DIY project that can be completed rather quickly! Yellow is a gorgeous pop of color that will surely add extra joy each time you see it pulling into your driveway. The entire front elevation of your home will look different just by painting your front door. Black, red, and aqua are also colors that many have chosen for this project.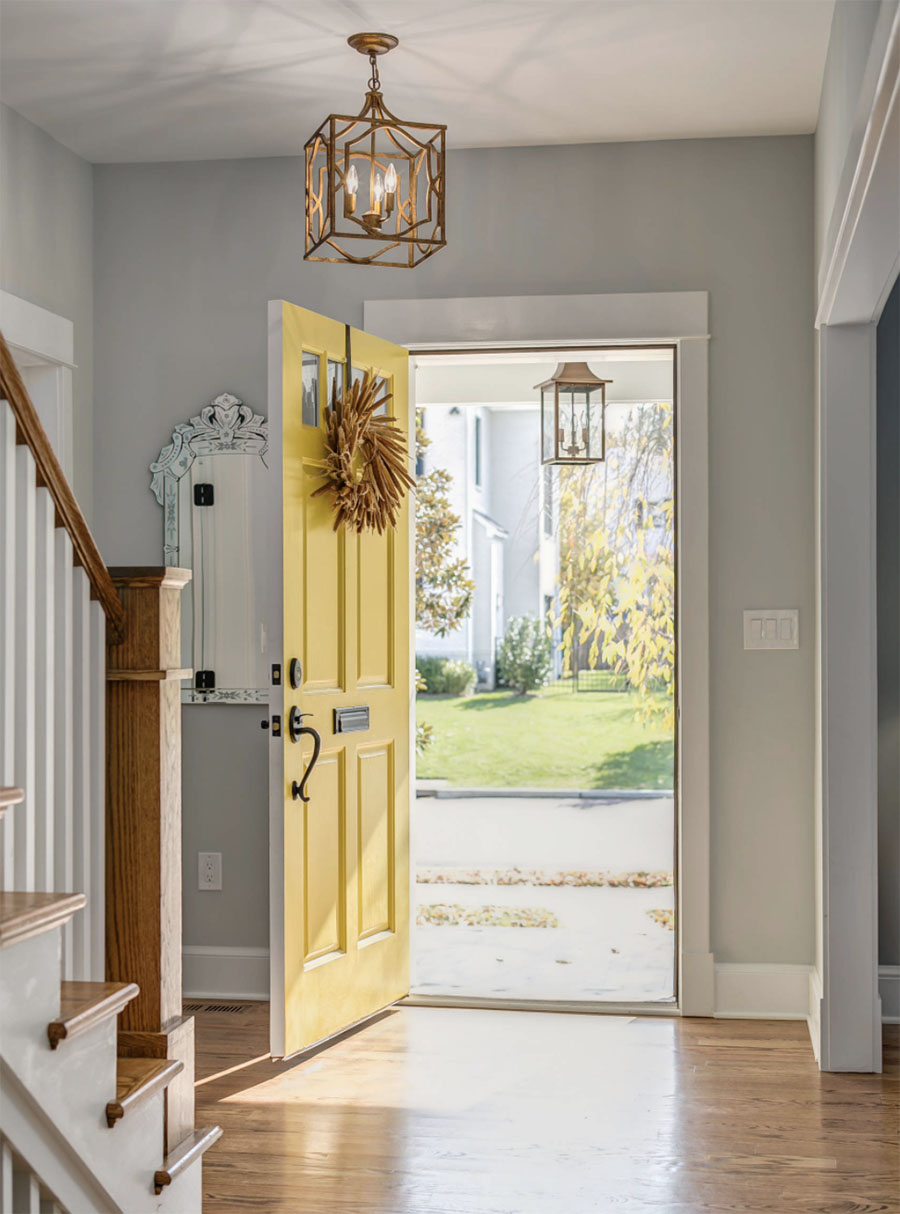 A Splash of Personality 
You want your home to feel like YOU! Adding a vibrant color helps to add your personality into your style. Whether you opt for a fun wallpaper, or want to start a little slower by switching out a throw blanket or accent pillows on your bed, your space will feel entirely new for the new year!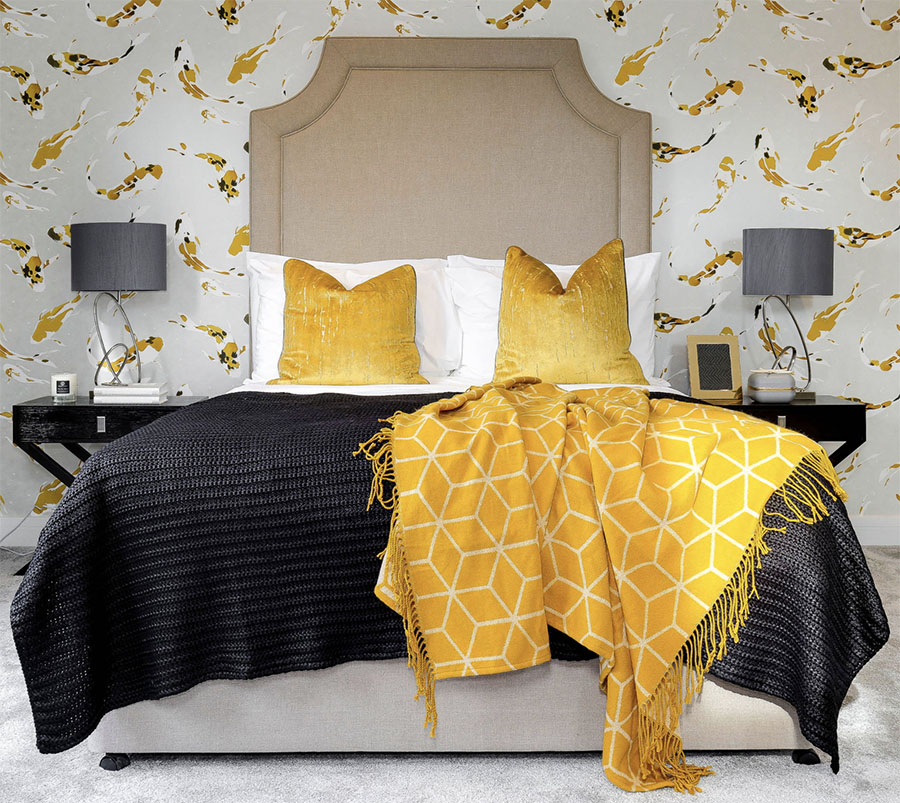 Starting Small
Trying out a new color can seem a little daunting to some. You're not alone if you feel this way! This is when we recommend starting in a smaller space in your home. Some color was introduced to this bay window area, and the entire space looks more airy and brighter because of it.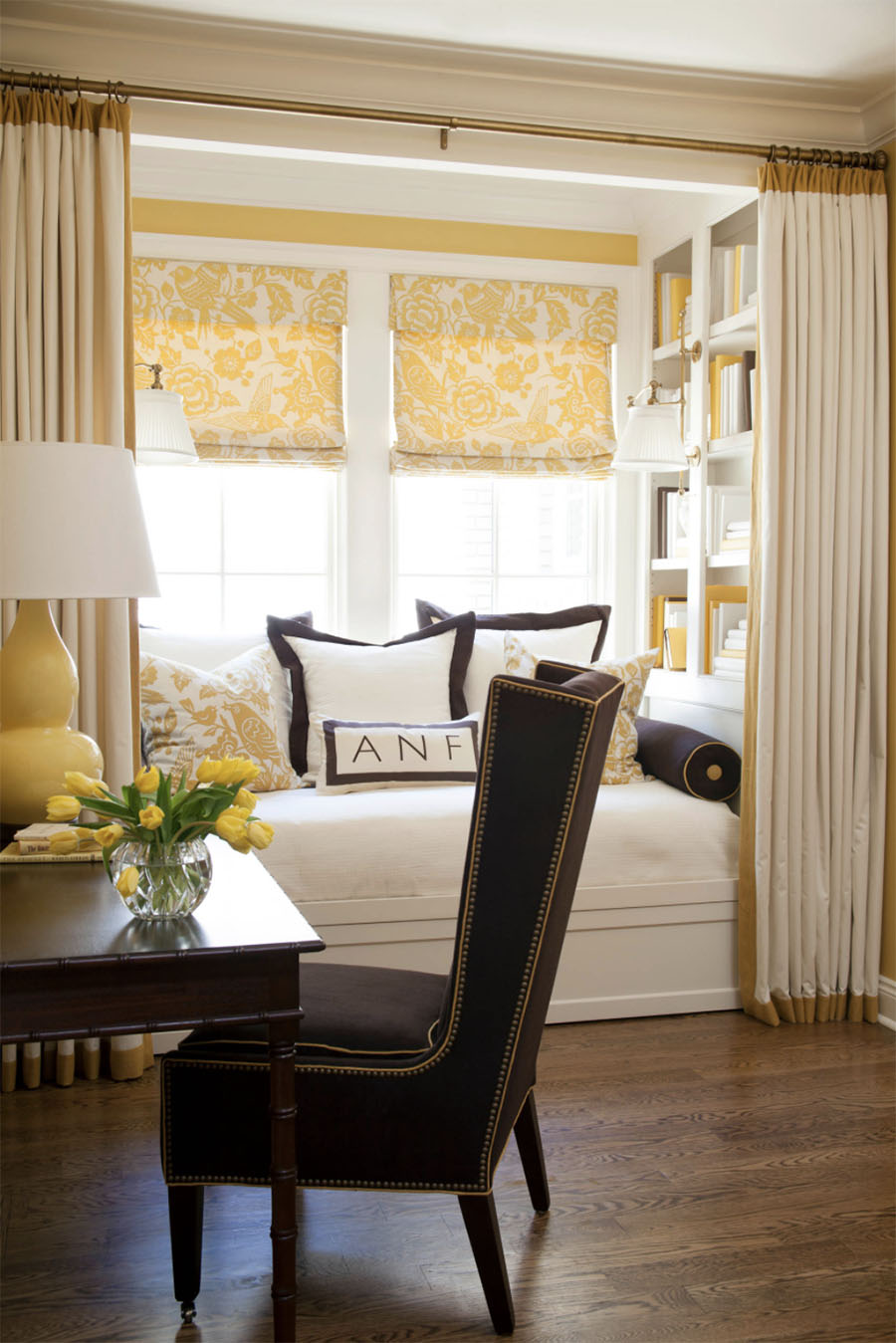 This Year: Enjoy Your Space Fully
We think it's safe to say that we were all looking forward to the fresh start of January 1st, 2021. If you're wanting to add color to your home this year to make it truly yours, it's time! Brighten up a room and add touches of happiness throughout. Our team here at Skyline Window Coverings would love to help! Contact us today for your FREE consultation.