2023 Window Treatment Trends have arrived, so let's get started. If you love the windows in your home, this is the year to add trending elements to their design. But, don't let the word "trend" worry you, we have something for everyone. Our featured looks will provide style + function for your windows for years to come.
It's Organic
Organic materials are being widely used in the industry to create colors, textures and fabrics this year. 2023 window treatment trends include bamboo, grasses and woven woods in their natural form. Our design team at Skyline Window Coverings love to infuse organic materials into their design plans when we can. The texture and vibrant color of these materials will take your look to the next level. Take a look at the Alustra Woven Textures below or discover the way Woven Wood Shades can elevate the neutral palette in your home.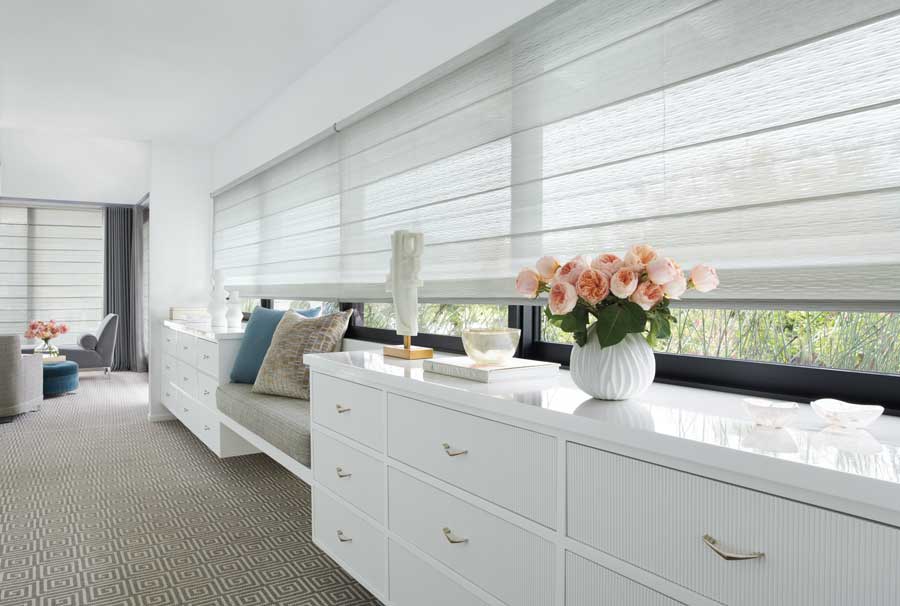 Smart, Smart, Smart
The future is now with smart home innovation. More and more clients expect their window treatments to work in collaboration with their smart home system, and we can make that happen. Motorized blinds, drapery and shutters can deliver a seamless experience throughout your home. Set automated window treatments to a schedule and see how the atmosphere in your home improves without lifting a finger. In addition, smart shades positively impact energy bills and home security. This year, add PowerView Automation to your home and enjoy all the benefits.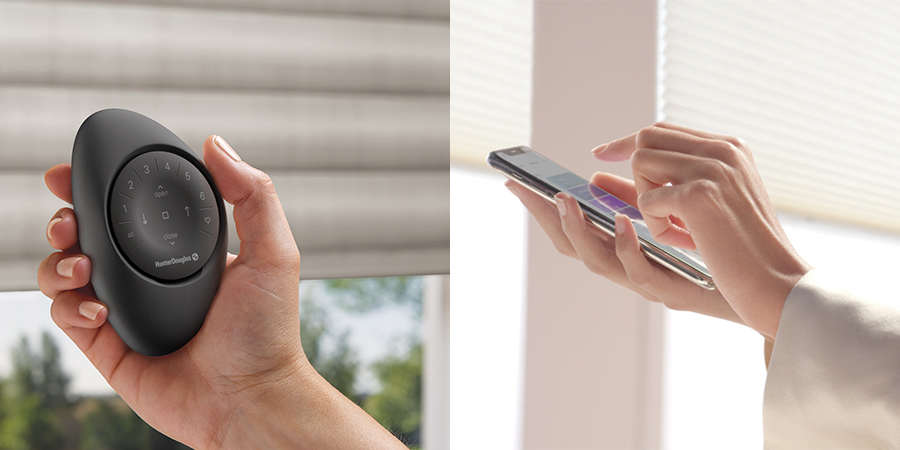 Small Luxury
Treat yourself to an old favorite, Roller Shades. As part of the new and improved category, rollers offer a variety of stunning colors and trendy hardware. Old just got new again. Roller shades help in many tricky situations, they provide comfort by blocking bright light OR offer a view-through to the backyard, you choose the materials to get the results you need. In a situation where you'd like options, the dual roller shade is our newest go-to! The 2023 window treatment trends include Designer Roller Shades, see where they'd fit into your home.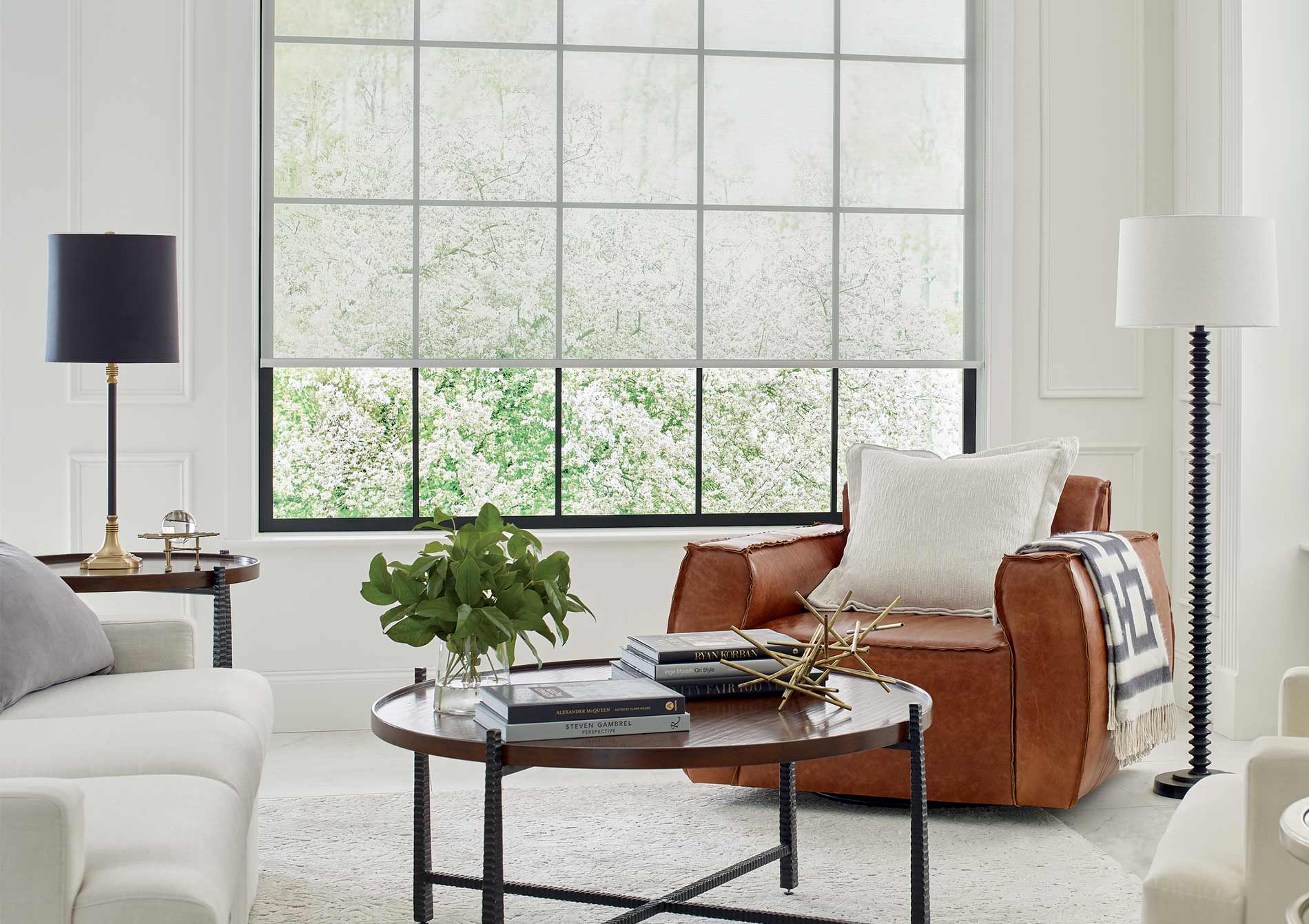 Try Layered Fabrics
For the completed look, try layering drapery and shades at the window. Besides looking incredible, layered fabrics provide the privacy, energy efficiency and light control you need to keep your family comfortable. Need ideas for the perfect combination, discover Layered Fabrics and create art at the window.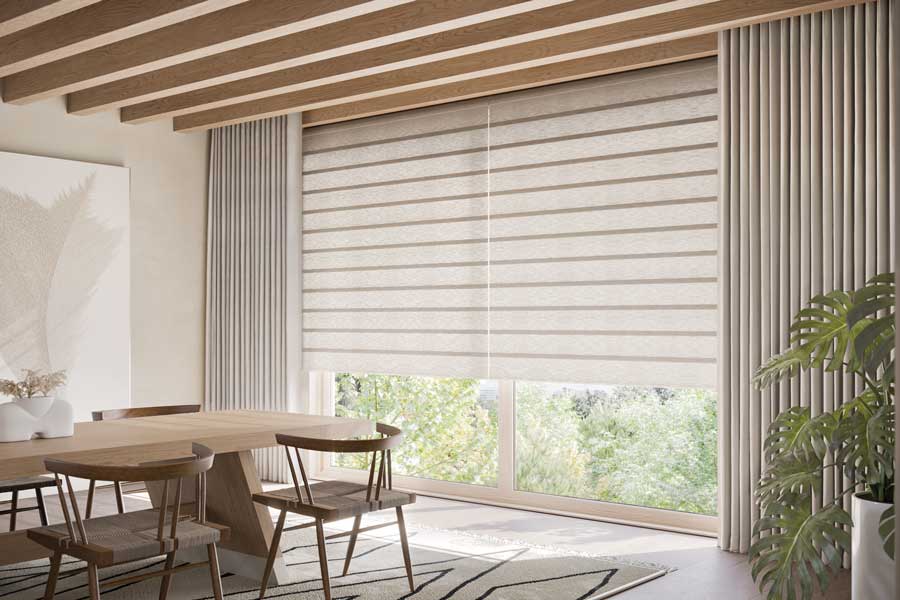 Sustainability
We all want products that last, sustainability is an important quality when improving your home. It all begins with responsible manufacturing and recycled materials. In the realm of window coverings, clients are making informed choices and demanding excellent quality and durability along with energy efficiency and protection from the elements. Hunter Douglas is leading the market in sustainability efforts and a company we trust.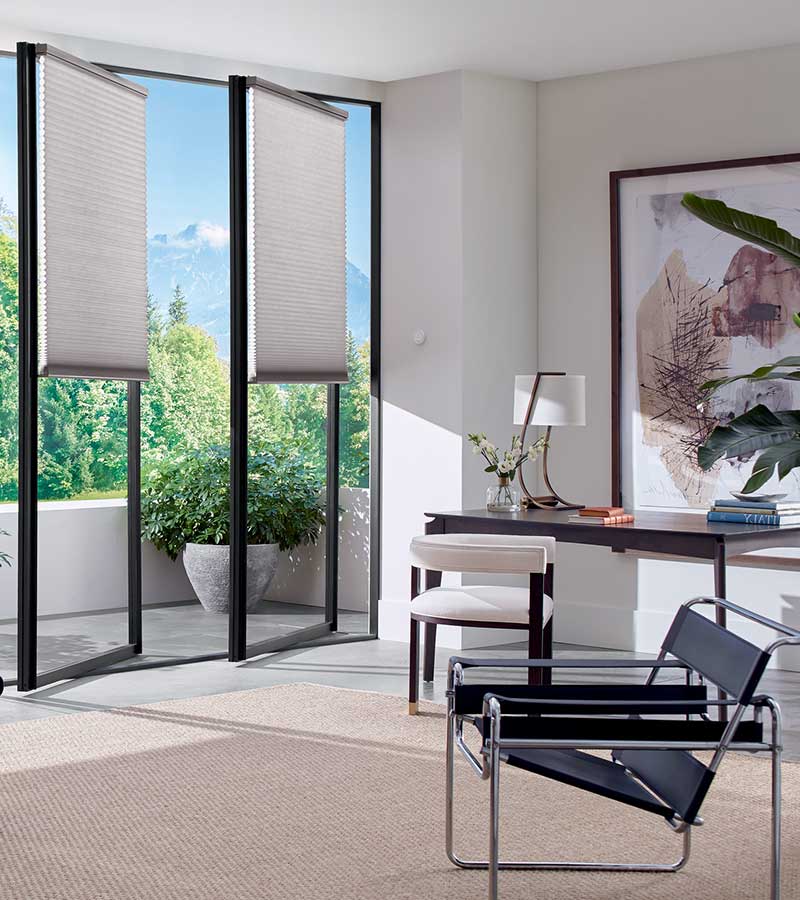 2023 Window Treatment Trends: What's Your Favorite?
The 2023 window treatment trends are great motivation to start in the window covering process. Remember not to sacrifice style when choosing your favorites, we can fit your windows with incredible style and also address issues such as light control, insulation and privacy. Let's put a plan together. Join us in one of our showrooms, or schedule a FREE in-home consultation, so we can see your project first hand. Improve the look and feel of your home today!