With a new season just around the corner, you might feel like refreshing the interior of your home. Layering drapery with other coverings will introduce style and comfort for any space. What are the most important style elements to consider? Let's take a look…
1. Use Patterns & Prints
Fabrics with prints and patterns are an ideal way to bring color and style into a room. When layering drapery with fabric shades, choosing the right patterns to mix and match can be an important part of the design.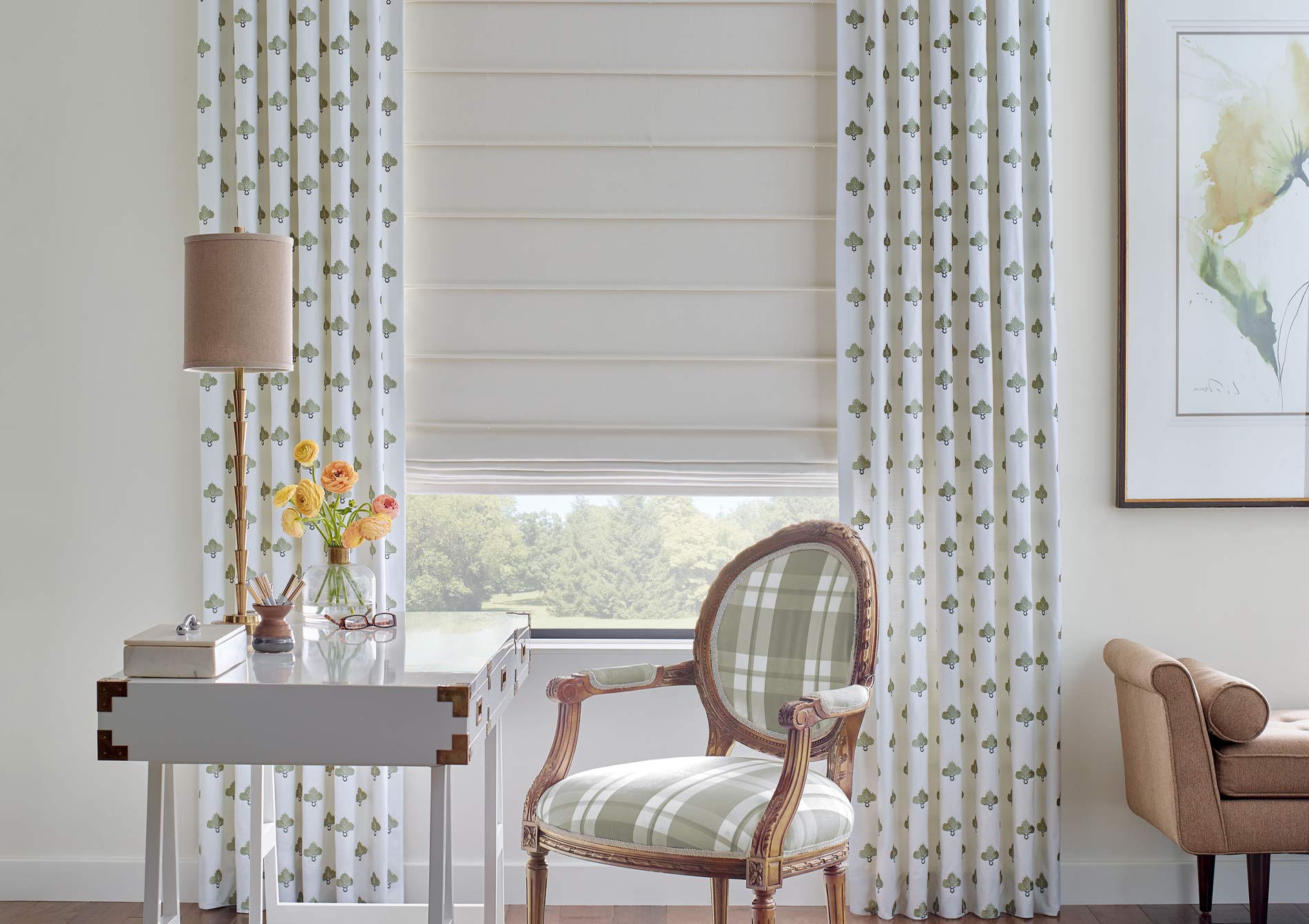 It's popular to pair patterns with solids, keeping the focus on one pattern, whether that's on the shades or the drapes.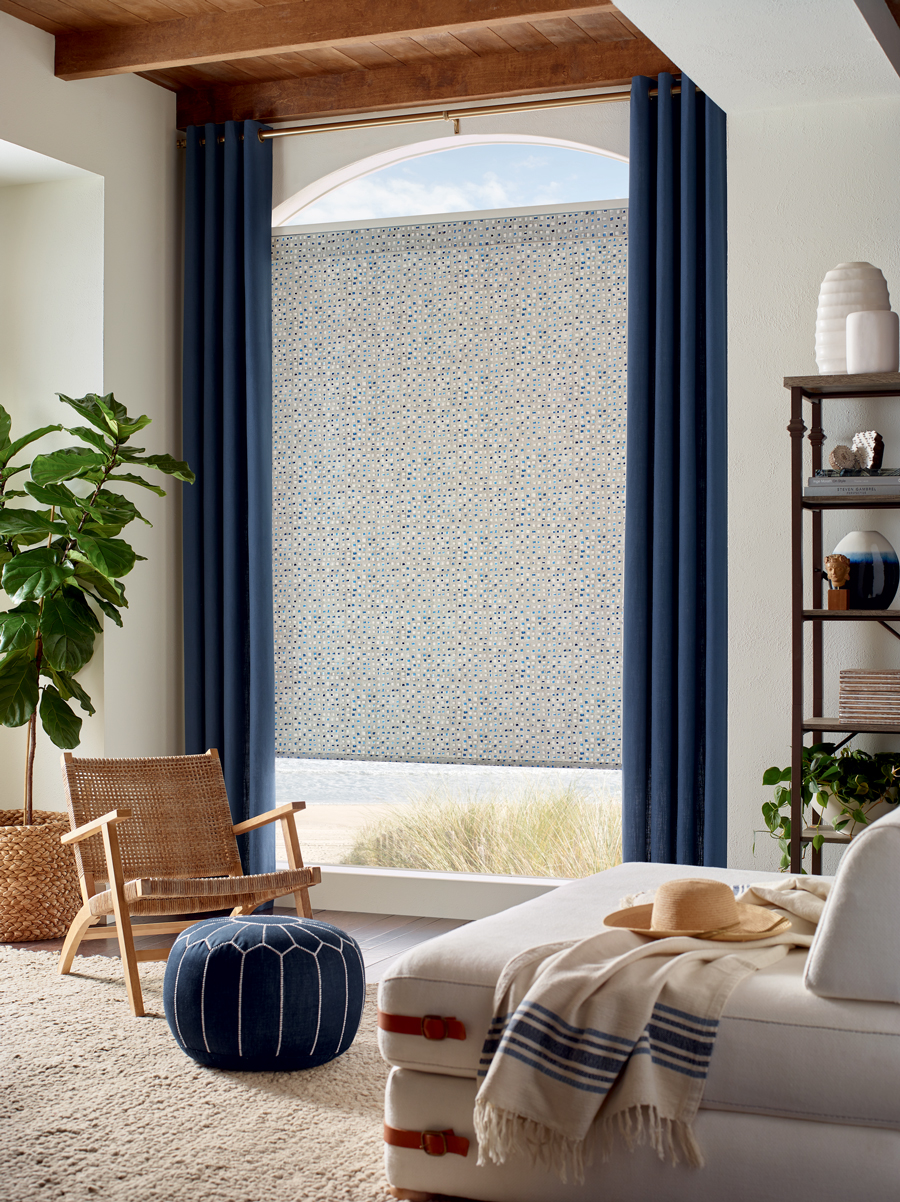 2. Be Intentional with Hardware
When layering drapery at the window, the hardware is the jewelry of the overall look. Just like your personal choice of wardrobe finishing touches, the drapery rods you choose will highlight your preferred style.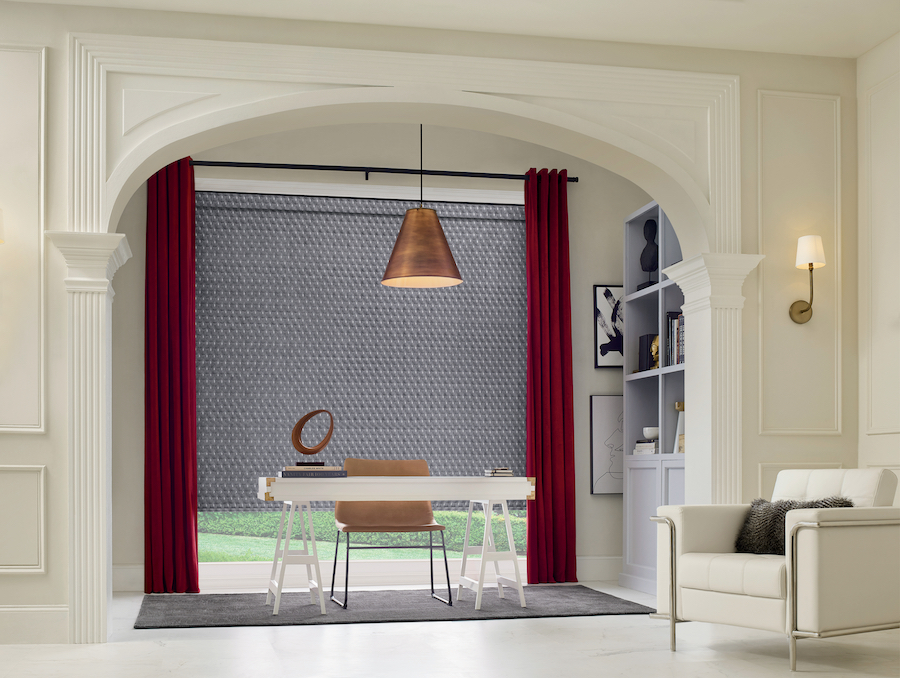 With popular finishes, like matte black, gold and oil-rubbed bronze, you can create a gorgeous look, while coordinating with the other elements of your home.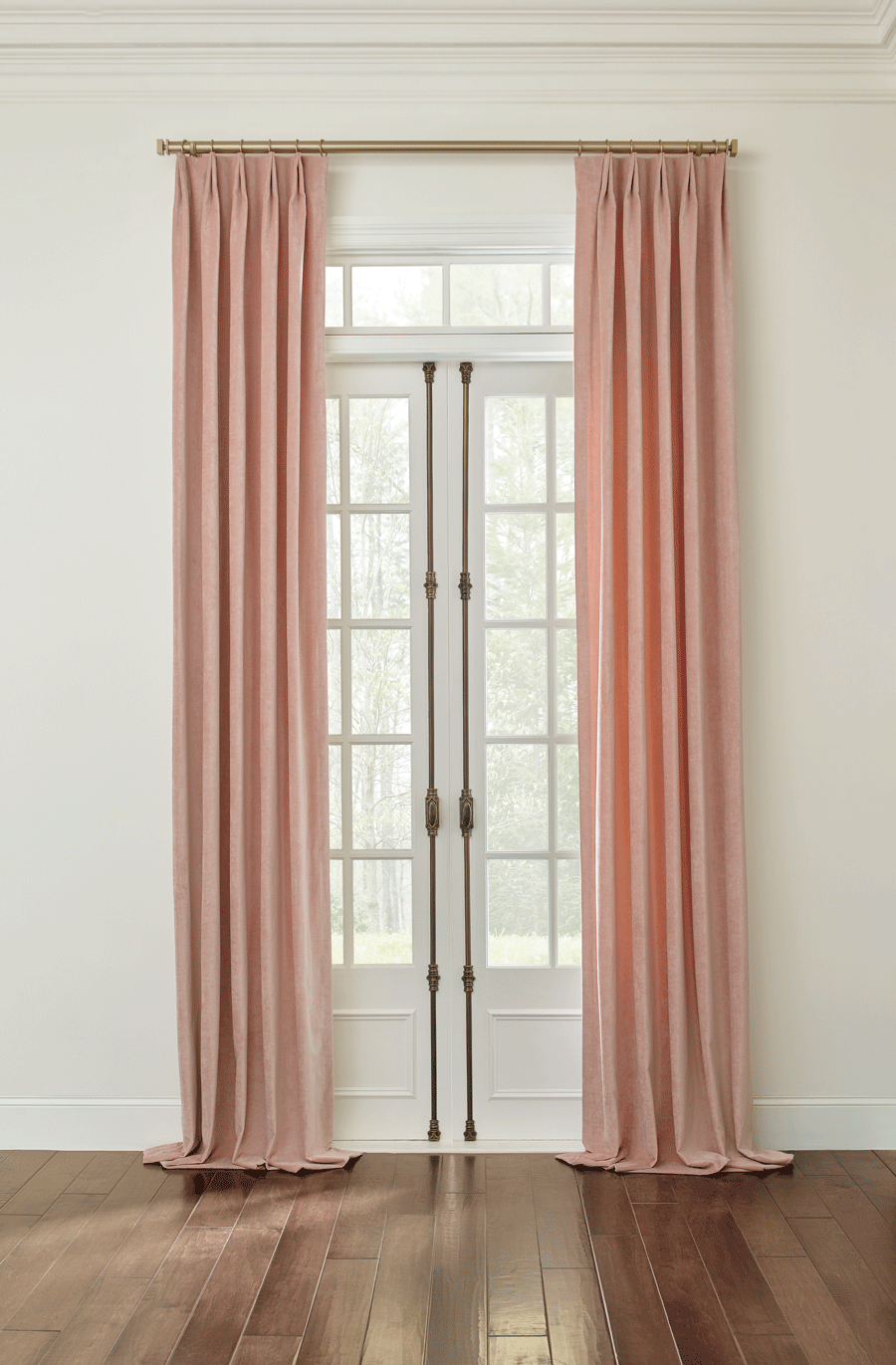 Choosing where to install the hardware is a key consideration–installing close to the ceiling can make your rooms seem taller.
3. Highlight the Atmosphere
Each and every room in your home needs to convey its own lifestyle function. And, while layering drapery enhances the design, it can also provide important function in your space.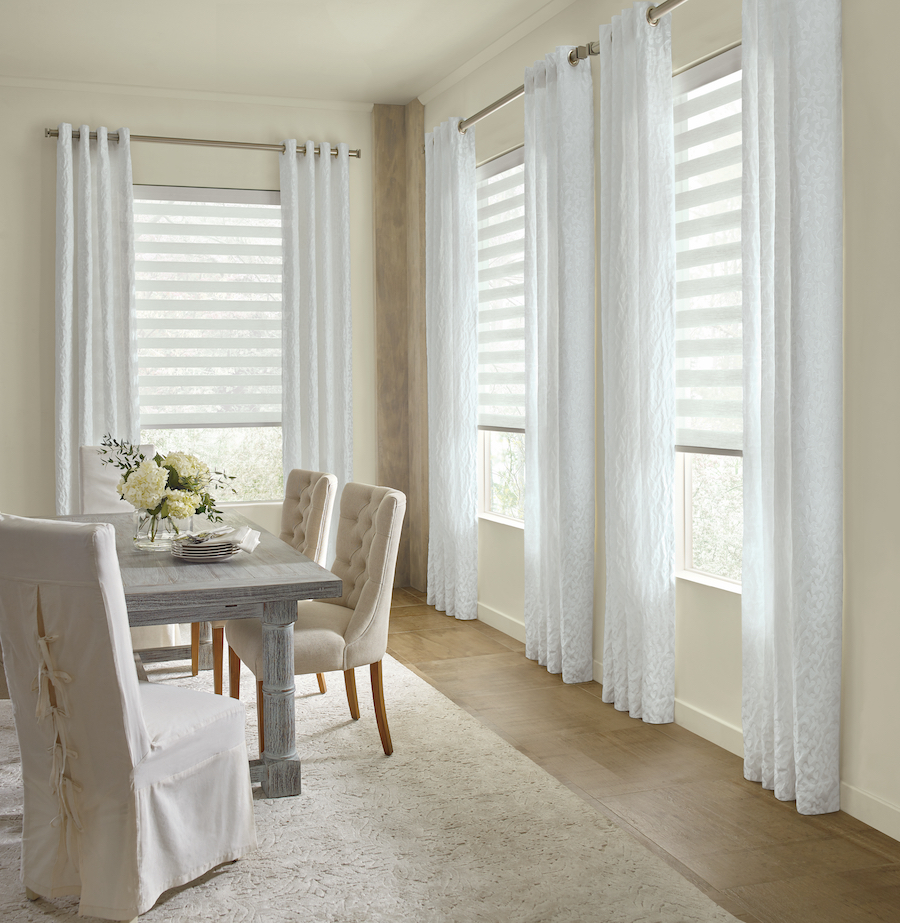 A soft, airy look in the dining room is ideal for sharing a meal. And, depending on the shades you layer with, you can adjust privacy and lighting to create just the right ambiance.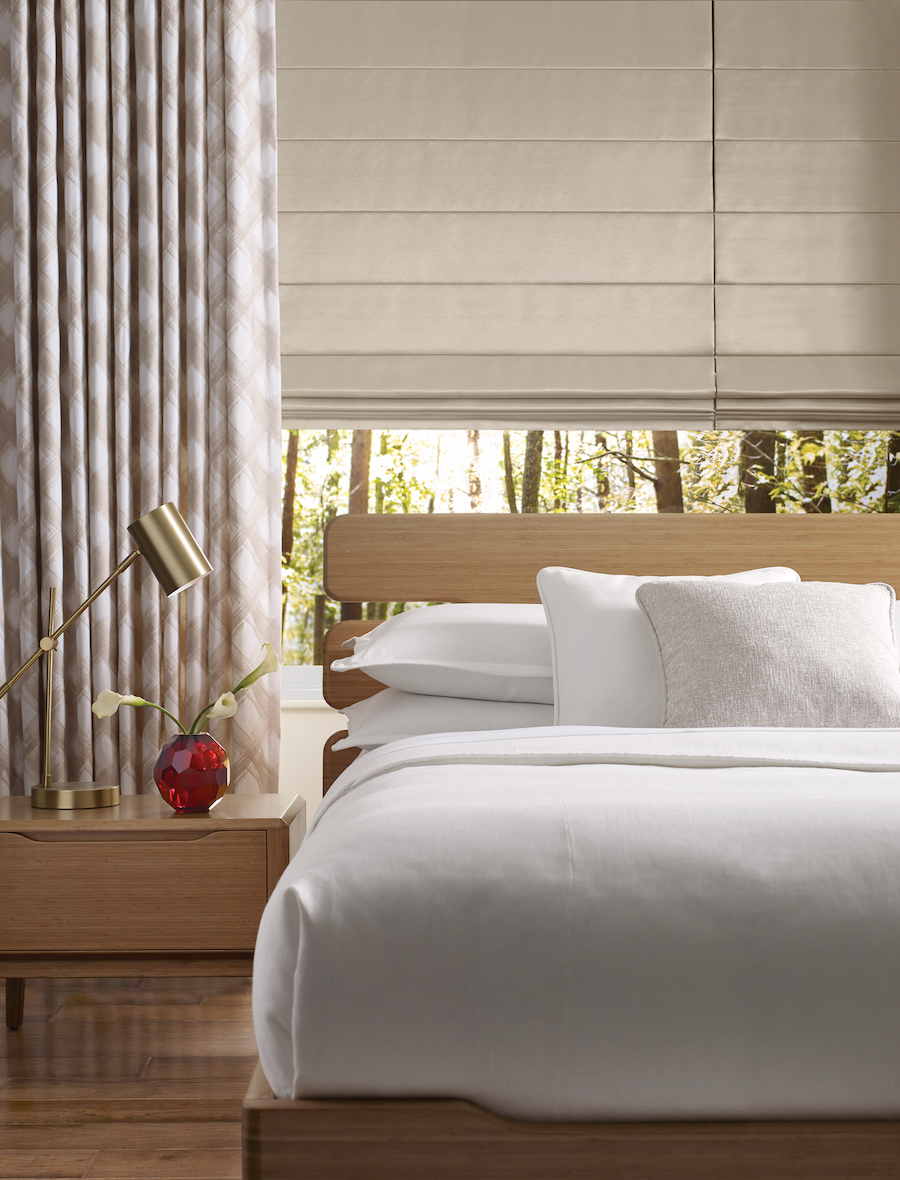 This bedroom scene is full of elegance, but layering drapery with shades that are available with room darkening is an amazing way to add loads of function to your master suite.
4. Add Smart Features
Of course, you can probably imagine how popular smart shades have become. With the ability to adjust your window coverings with a voice command, changing the atmosphere, privacy and comfort of your home has become so simple. Automated draperies are no different. By adding smart features to your drapes, you can open and close them without getting in the way of your life.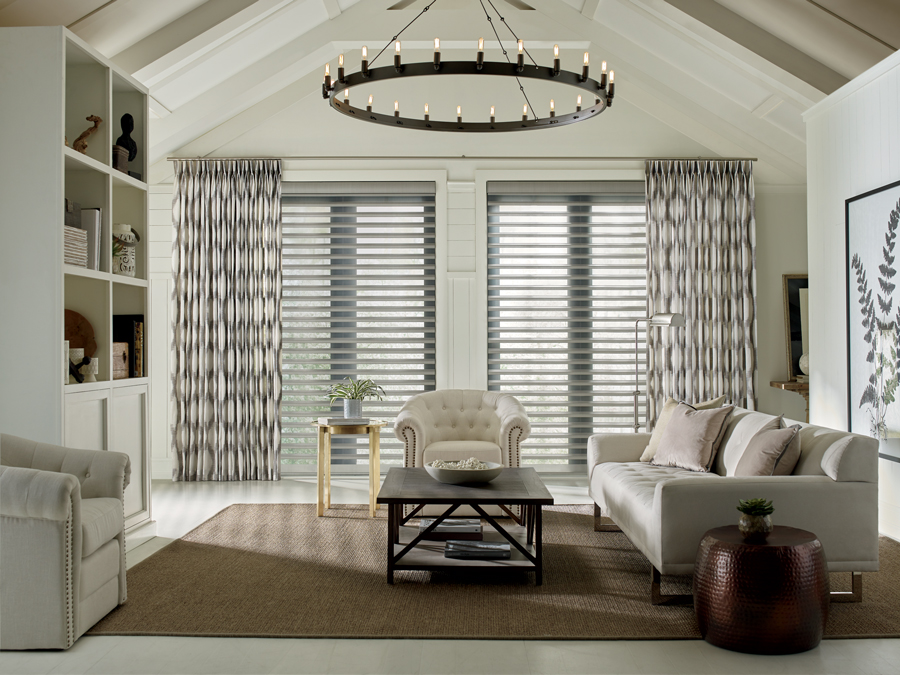 Is Layering Draperies on Your List?
When you scroll through these inspiring rooms, have you decided to finally get started on that project you've had in the back of your mind? We'd love to help you design a space that looks amazing + offers incredible function for you and your family. Get started with a FREE consultation.