Welcome to 2023, where each and every design element of your home plays a part in creating an environment full of comfort, design & overall happiness. We recently collaborated with Greg & Nika Birman, highlighting their experience of visiting a window treatment showroom, on their journey of choosing window coverings for their Chicago-based home. They chose the Lakeview Studio, a Window Treatment Showroom nestled in one of Chicago's quaint, but bustling, neighborhoods. Let's take a look at what they did during their time with us…
Make an Appointment. Or, Just Walk In.
Greg & Nika made an appointment to meet Grant, their window covering specialist. But, anyone can walk in when the showroom is open. You can browse the displays, chat with a designer, operate the shades and get to know the collections. Whether you make an appointment, or simply stop by, one of our experts will be there to guide you through the fabrics and features you're considering for your home. The benefit to visiting a window treatment showroom is seeing and experiencing everything in person.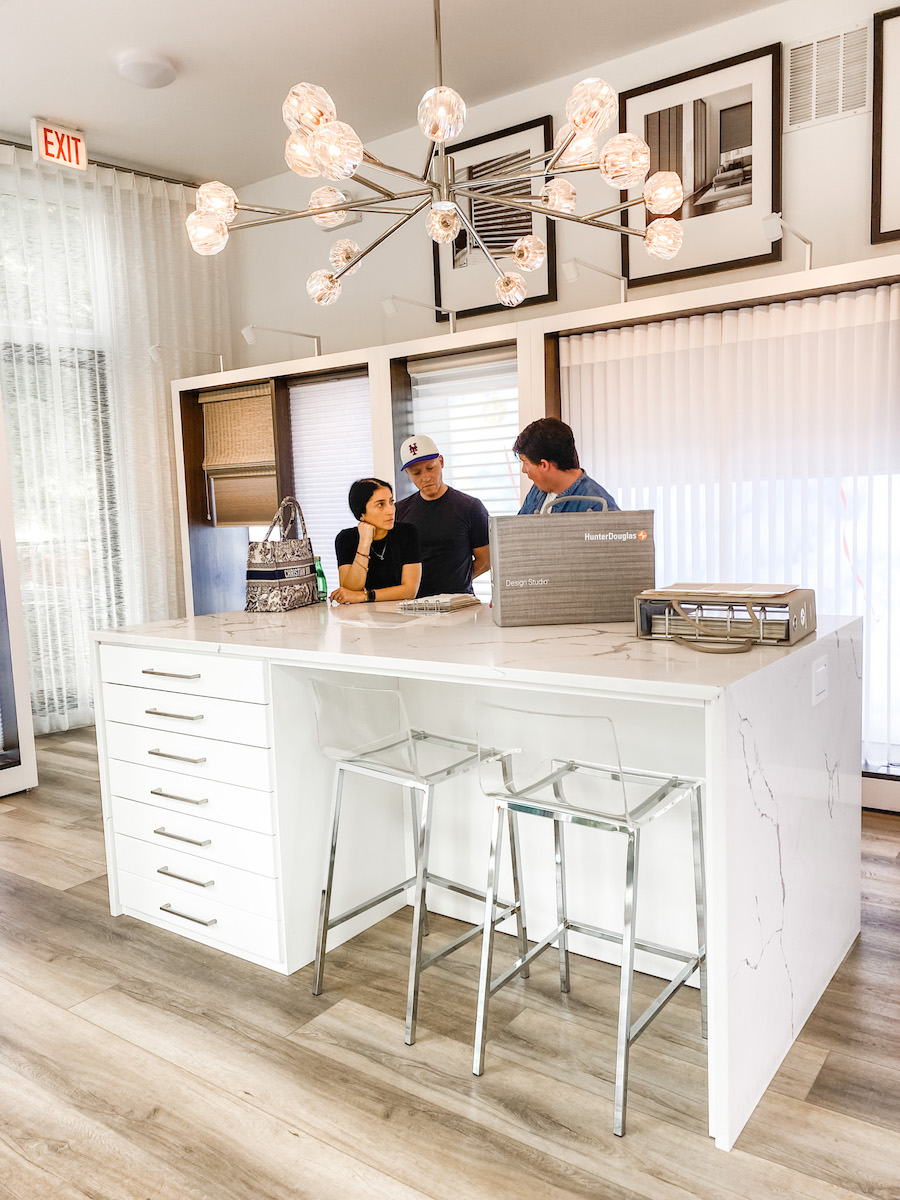 See Those Beautiful Fabrics Up Close
There's no doubt that visiting a window treatment showroom will have you swooning over the textures, colors and patterns of the fabrics. But, we have lots of tips and tricks for you in addition to that!
It's important to have an idea of which type of window coverings you're considering–which is why the full-size displays can be helpful. It also narrows down the choices of fabric collections so you don't feel overwhelmed.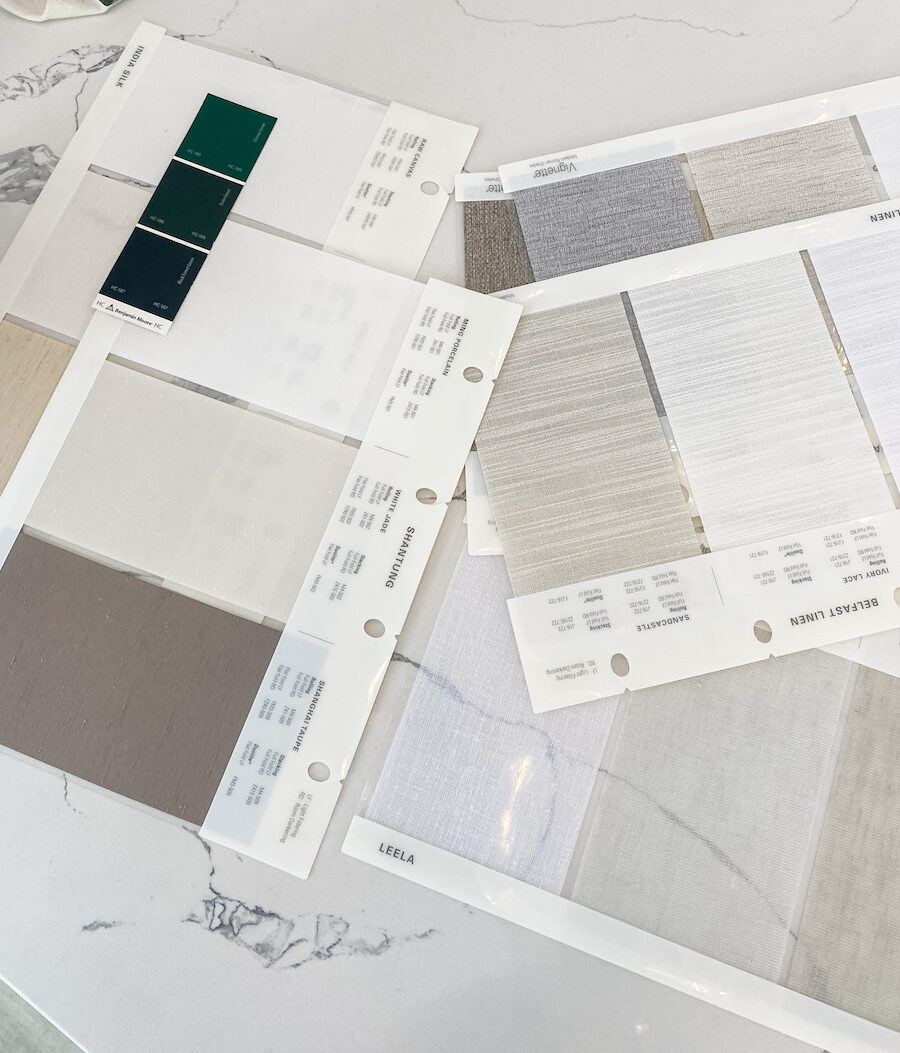 From there, we like to show you the differences in the opacities of fabrics, depending on the function of the room. You'll see us hold the fabrics up to the glass windows of the showroom, showing you how the fabrics can interact with the light.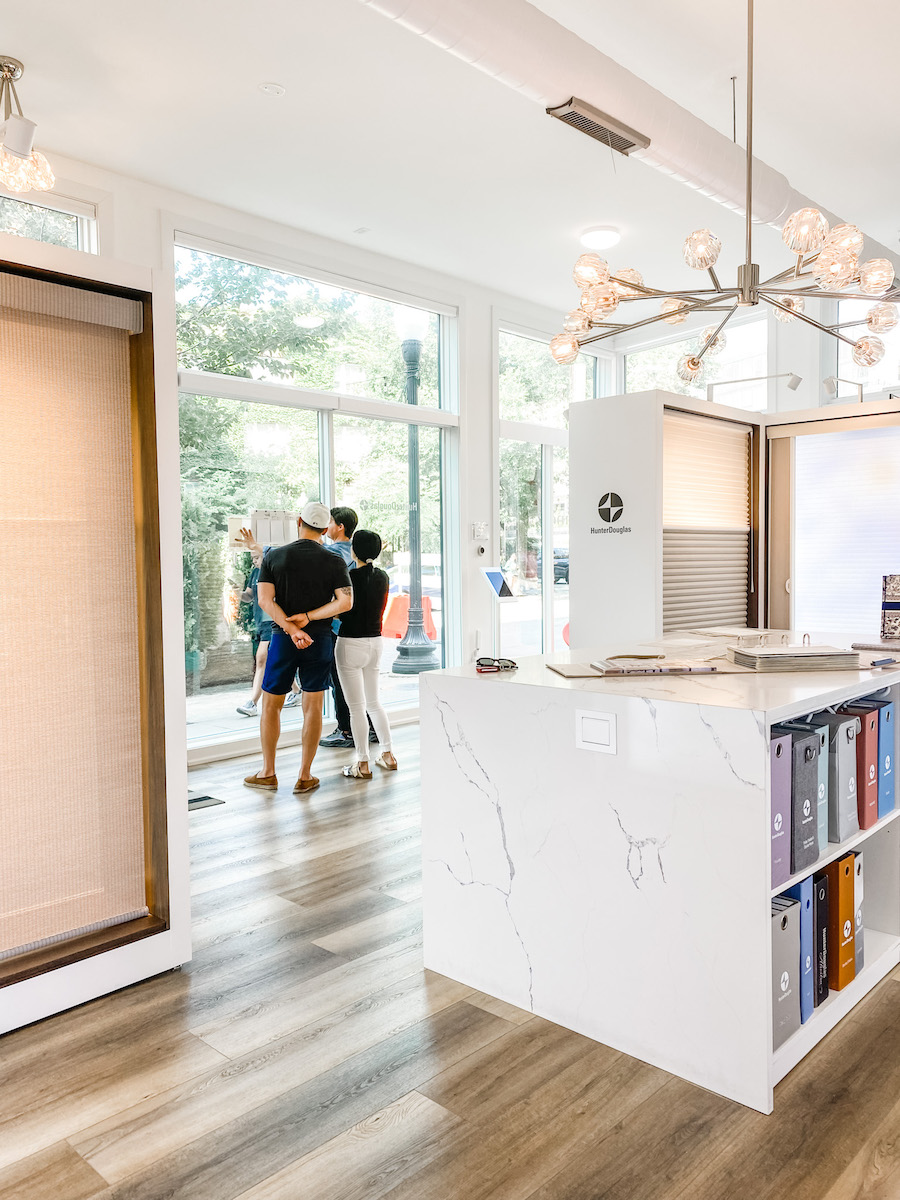 Choose your favorites, and take them home to see how they fit with the aesthetic of your design. You're well on your way to enhancing the style!
Go Ahead–Try Out the Operating Systems!
We have the entire selection of operating systems on display to use and interact with. There's a Power Bar that allows you to adjust remote control shades, or activate smart shades. You can use your hand to gently nudge the wand of SoftTouch motorized shades, comparing the differences between those and the automated shades that can integrate with your smart home system.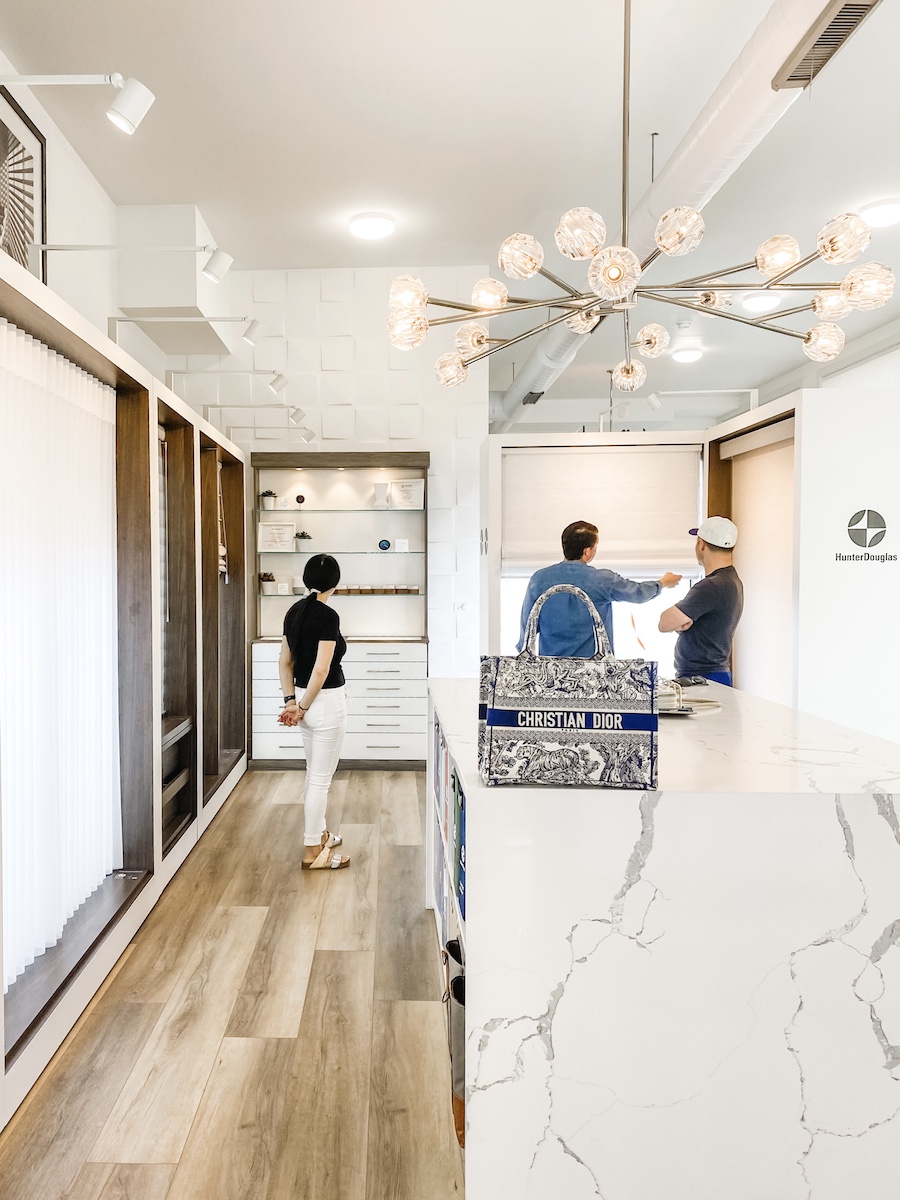 Raise & lower shades with quick and simple effort, using the cordless handle on the bottom rail of our cordless shades. Bring the top down of shades to see just how much light can come in, while the window remains private. Drop the secondary blackout roller shade in place with a dual shade system. By visiting a window treatment showroom, you get the full experience of what it would be like to have these features in your own home.
What's Next?
After your visit, you'll want to schedule your FREE in-home consultation. This is an opportunity for you to see all your favorite fabrics in the comfort of your home, alongside your own design elements. You can show your window covering specialist all those window issues you're facing, due to layout or room function. They'll be happy to guide you to solutions that will improve the atmosphere of your home and lifestyle. Your window covering specialist will also take exact measurements, considering all of the layout and specific window challenges you may be facing. Excited to see which window treatments Greg & Nika chose? Stay tuned!