Did you know that window "coverings" don't just have to cover everything up? If you've got a great view, or if you just need to reduce the harsh light, we've got the 5 best window shades for your home!
#1 The Silhouette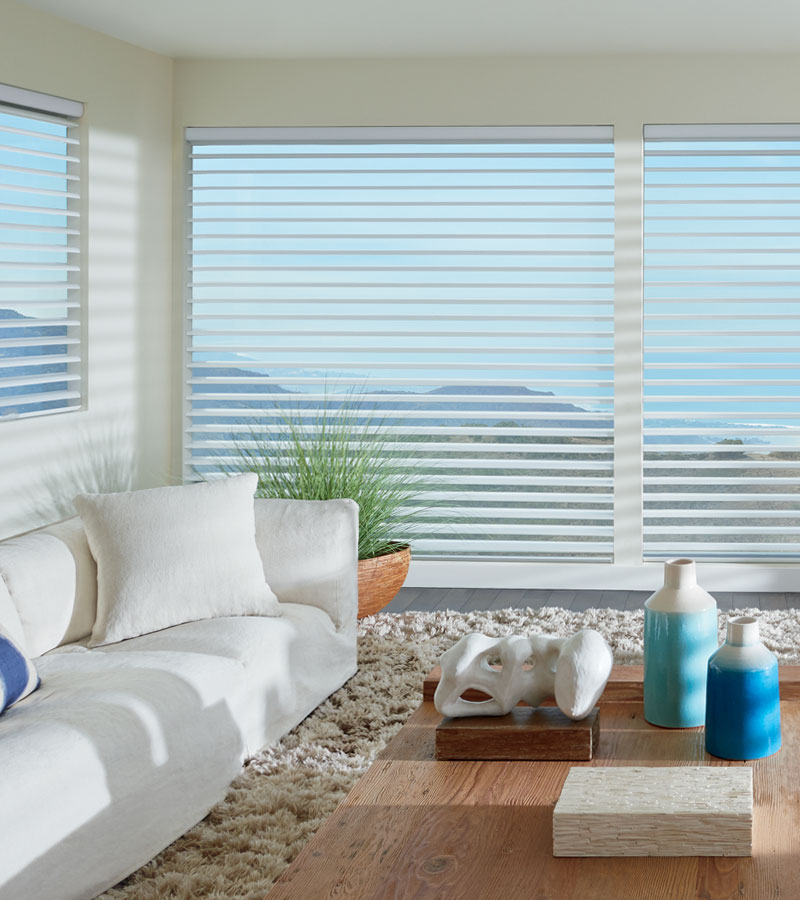 Starting off the list of 5 best window shades to enhance the view & lighting is the Silhouette collection. This shade is known for its floating vanes and dynamic view-through. Customizations can deliver an even more crisp view, while softening the light that enters with ClearView®. And, now with the Halo™ feature, those vanes can adjust down or up to really contour the light. Fabulous.
#2 The Pirouette
Often described with the word, "Wow," Pirouette shades expand the spectrum of light control, with a dual shades design. In the closed position, you'll love the look of roman shade-like style, rolling open, disappearing into the headrail. But, in the lowered position, adjust the vanes open, and the fabric folds in place, revealing the view with softened light entering. Simply stunning.
#3 Luminette Privacy Sheers
Sheer drapery is a popular choice, but how did it make the list? The Luminette collection offers sheer drapery folds that behave like window shades. Even better, when the sheer shades are in position, and you'd like to block out the light, you simply rotate the interior vanes, and you can close everything off. Genius.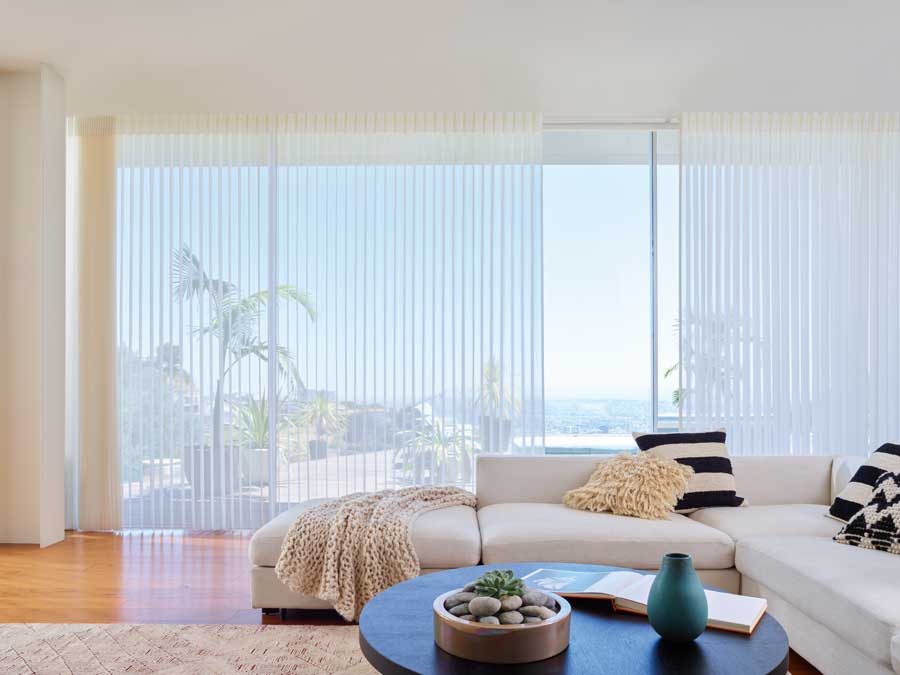 #4 Screen Shades
Simplistic, but so smart, screen shades are one of the best window shades for enhancing the view of the landscape while controlling the light. The modern style features are just the icing on the cake. Colors and hardware upgrade the aesthetic, offering design savvy looks for your biggest windows. When you add features like dual roller shades, you can truly have it all. Life-changing.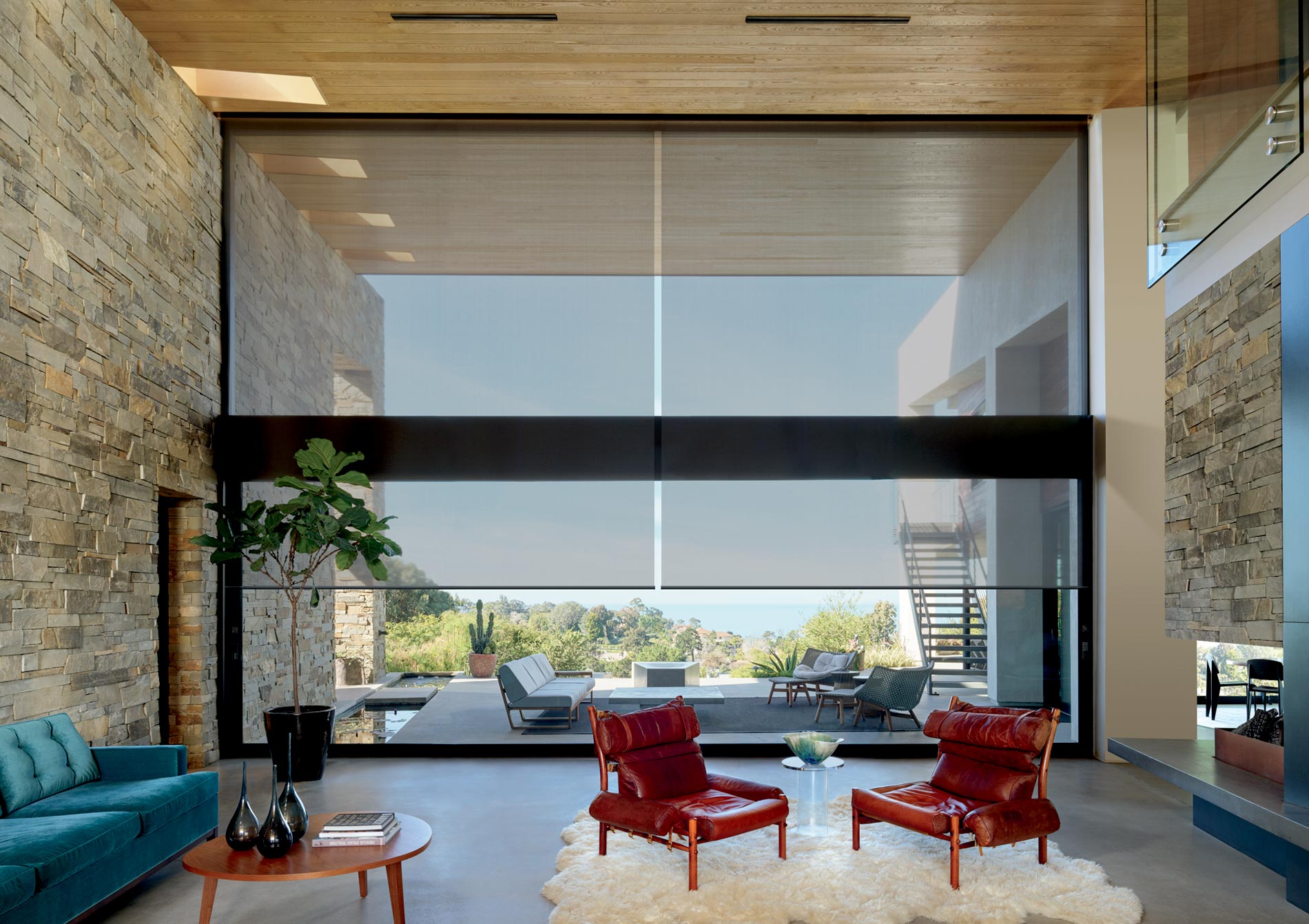 #5 Designer Banded
One of the newer window shades to hit the market, this modern design offers a feature wall + a wide range of light control in one. Alternating sheers & solids, Designer Banded Shades rotate, taking soft light & view-through to room darkening in an instant. Choose from the uniform look of vertical stripes, or give it a unique look with geometric shapes. Very chic.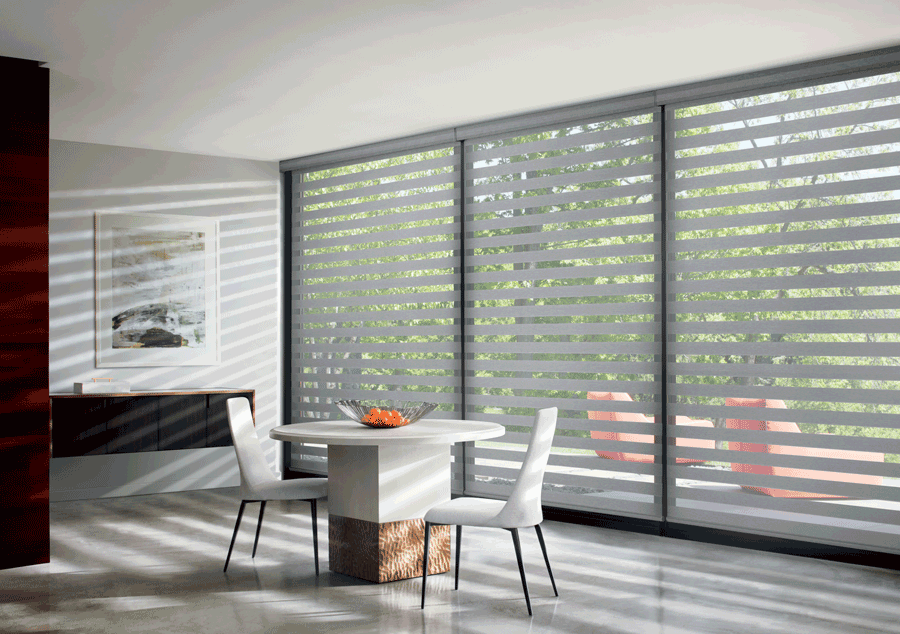 The 5 Best Window Shades…Do You Have a Favorite?
Everyone loves the magic of sheer fabrics at the window. Softened light, controlled view. Did you realize we had such a range of products that could enhance your home's backdrop? Discover favorites with a visit to one of our showrooms, or get a custom consultation for FREE at your own home. Get in touch with the team from Skyline Window Coverings today.