Much like everyone else in the world, you've most likely been spending more and more time at home. For those of you working from home, the transition was probably a difficult adjustment. So, let's talk about modifying your home office to best promote productivity to increase your success!
Solutions for All Types of Light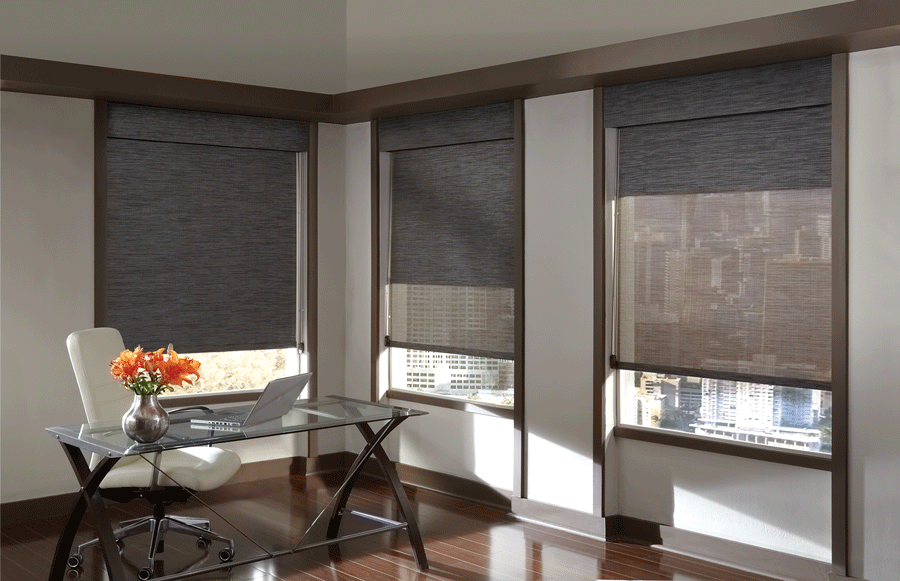 While you might be working from home, that doesn't mean your day doesn't start at the same time. In the hopes of keeping some sense of normalcy, waking up and attempting to stay on schedule is important. But, the sunshine is also on a schedule. That means, you'll probably notice changes in light over the course of the day. With dual shades, you can enjoy times with the windows wide open, lower the front shade to filter light and cut glare, finally closing the space up with the blackout shade for total light control. 
Don't Sweat It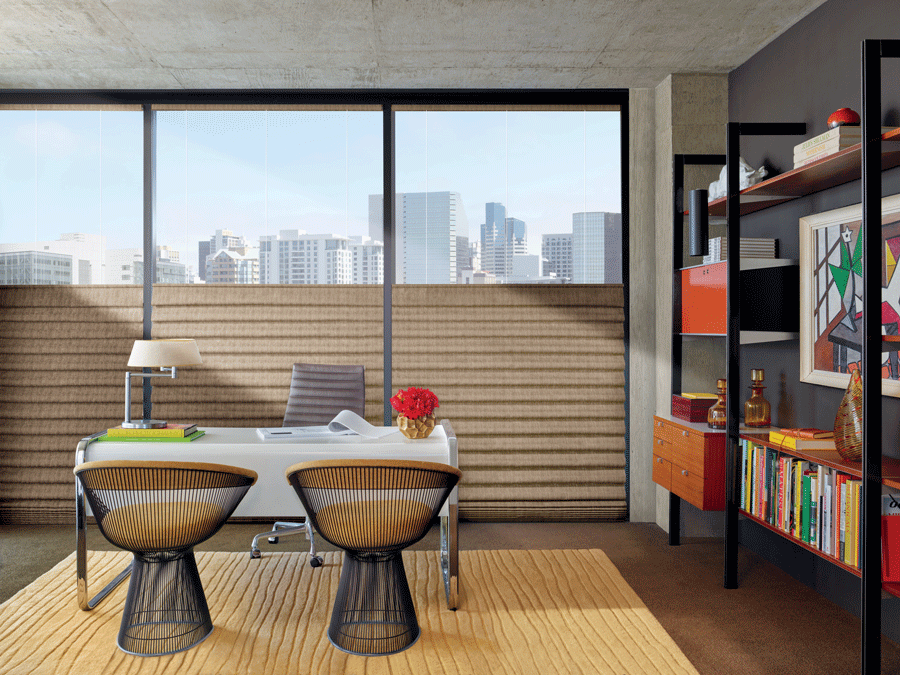 Natural lighting can be great for uplifting your mood and promoting productivity, but it can also cause headaches and glare. Get the best of both worlds with top down bottom up shades. By allowing for light to shine in, across the ceiling and illuminating the room, top down bottom up shades easily fix issues caused by glare. This allows you to keep on working at your best!
Improve Energy Efficiency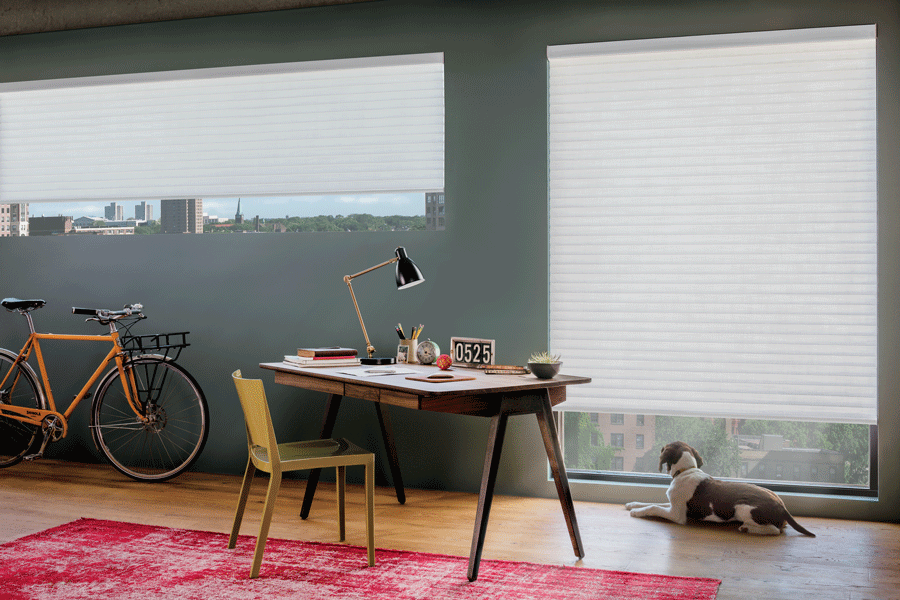 Working from home means you'll be spending most of your day inside. Have you experienced how warm your home office gets over the course of the day? This time of year, we can have a range of weather conditions on the outside, but one thing is for sure. Direct sunlight will heat up your home, causing uncomfortable heat and groggy afternoons. So, instead of suffering through it, try Sonnette Roller Cellular Shades for the perfect energy-efficient and heat blocking option.
Bring in the Light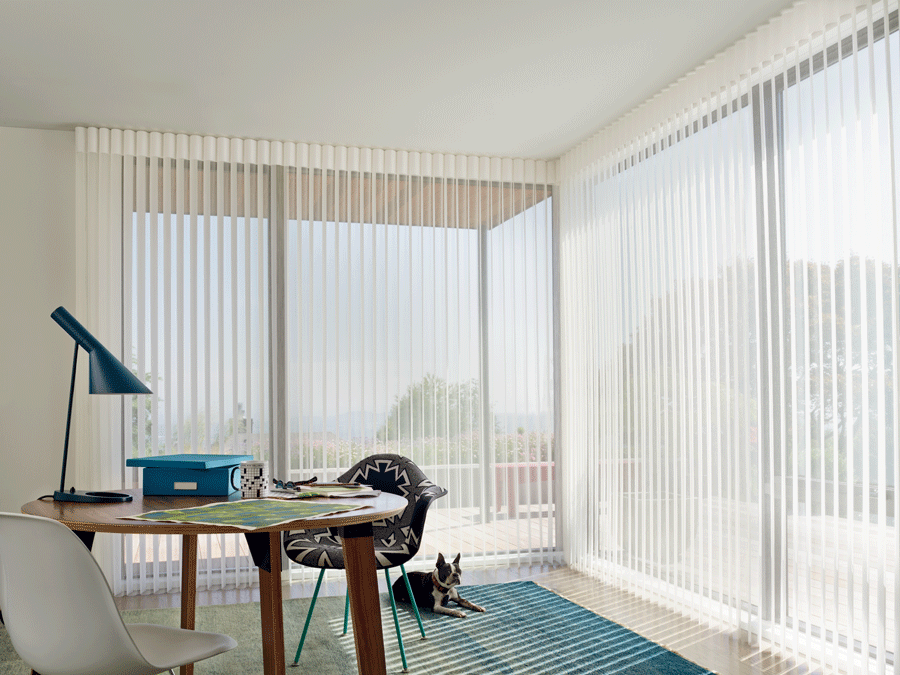 Window location plays a big role in the way light interacts with your home. But, if you have North-facing windows, you might be dealing with a whole different issue entirely. These are the rooms that don't get direct sunlight, slowing your need for window coverings. But, this type of light causes an atmosphere of glare, and without window coverings, your privacy is lacking. Sheer shades are a great way to enjoy the view, cut the glare, and still fill the space with soft lighting.
Get Started Today
Our team here at Skyline Window Coverings is ready to help you create the right environment in your home office. The options you've seen are just a few of the ways we can help you discover the right light and solutions for any room in your home.  Contact us today for your FREE consultation.