One of the most challenging windows to cover in your home is not a window at all! Have you been searching for the best window treatments for doors? This time of year can have you scrolling, due to increased light and temperatures, lack of privacy and spring fever as we all get ready to enjoy the outdoors more. Our team is here to help…
Why Are Doors So Tricky?
If you have spent any time attempting to find coverings for your doors, chances are, you may be a bit overwhelmed. We can help by narrowing down your choices, based on a few important considerations. Covering doors may feel like a bit of a challenging task. Guess what? It is! They require the correct fit, the ability to open and close easily, and proper coordination with your style.
The Right Coverage
Functionality Is Key
Coordinate with Your Style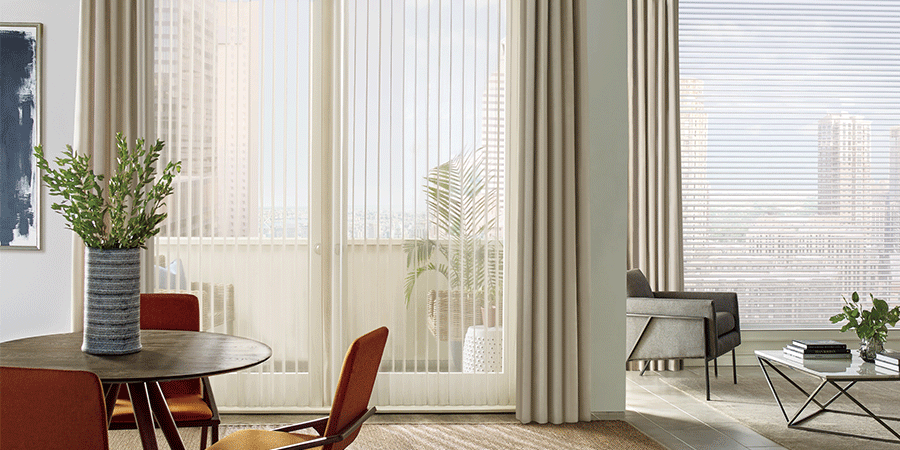 The Right Coverage
Attempting to cover french or patio doors may seem a bit daunting because of all the glass to cover. We recommend a set of window treatments for doors with a custom fit and low profile design, allowing them not to get in the way of handles.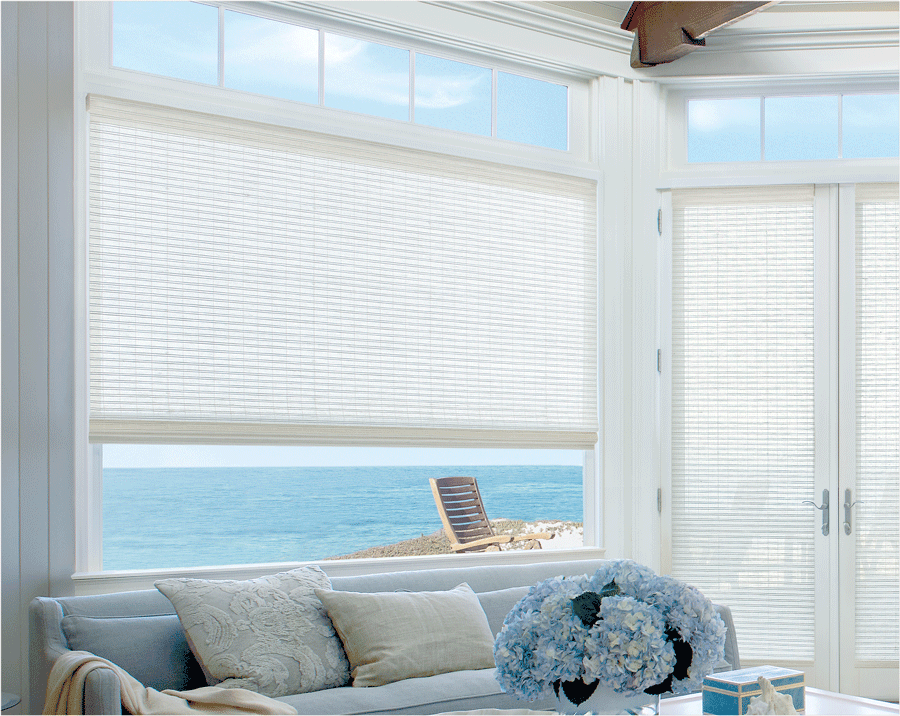 Functionality is Key
Along with a custom fit, the function should improve the lifestyle of your home. And, since the doors of your home allow you access to your outdoor space, opening and closing the window coverings and doors with ease in important. With the proper operating system, you'll find simple and safe ways to get outdoors with your family.
However, the function doesn't stop at just usage. Not only will you be controlling the light, but with the right window treatments for doors, you can also maintain comfort. Energy efficient shades are a great way to keep your home cool in the summer and warm in the winter.
Let Them Coordinate with Your Style
Of course, you'll want your doors to coordinate with the style you have throughout your home. Sometimes, you'll choose the same fabrics and window treatments. Other areas may call for two different solutions, or you may want different fabrics that play off of one another. No matter what you like, we'll help you find your style and create a cohesive and inviting space throughout your entire home.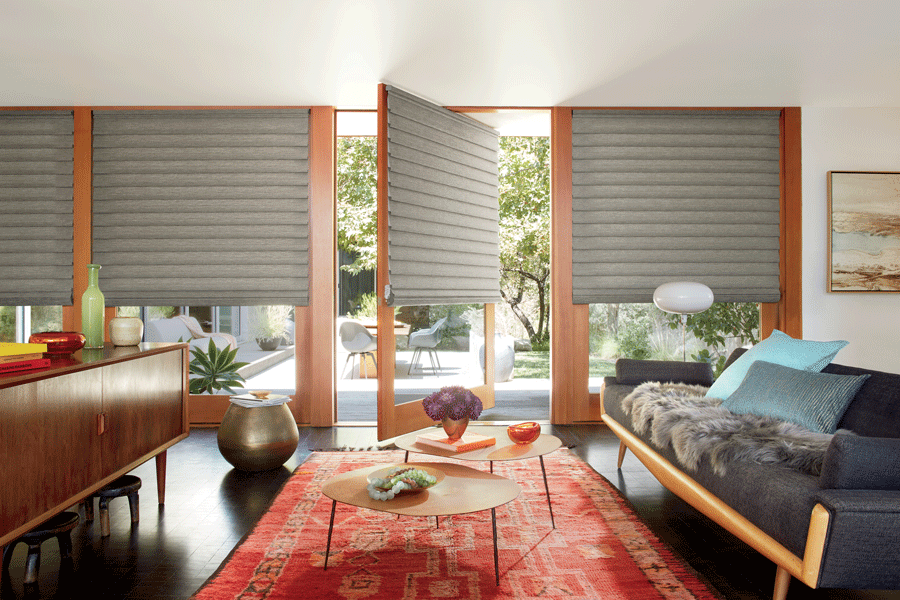 The Best Window Treatments for Doors? The Choice is Yours.
Your doors are an important piece of your home. They allow you the freedom to come and go, also inviting the outdoors in. Our team at Skyline Window Coverings wants to help you upgrade your doors by adding the perfect solutions! Contact us today to schedule your FREE consultation.