If you're looking to layer window treatments in your home, we've got some ideas! We want to walk you through some options to think about when selecting this look. It's a customized look, meant to create the ideal atmosphere and style for your home's unique look.
It's All About that Base
The very first layer to pick is the base window covering. This decision is a key player in the rest of the look because it determines what function you wish to utilize. This layer could provide light control, privacy, glare reduction, and beyond.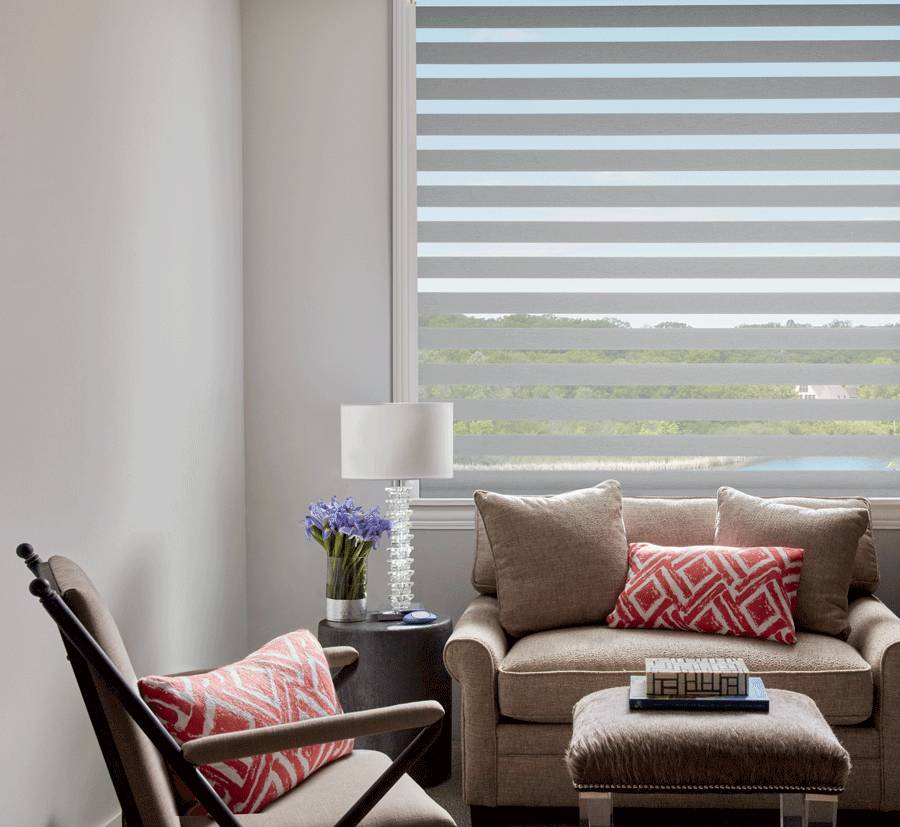 Our window covering specialists can walk you through this–deciding what type of atmosphere the room needs to have. When you understand the functionality of the room, you can understand which window treatment would be best suited for it.
When you layer window treatments, the next piece is the draperies. Some rooms would be better off with a side drapery panel that doesn't cover the whole window while others benefit more with a full drapery coverage.
Pick Your Fabric
When thinking about the steps to layer window treatments, we know fabrics are on your mind. They add a soft style with so many textures and colors to choose from.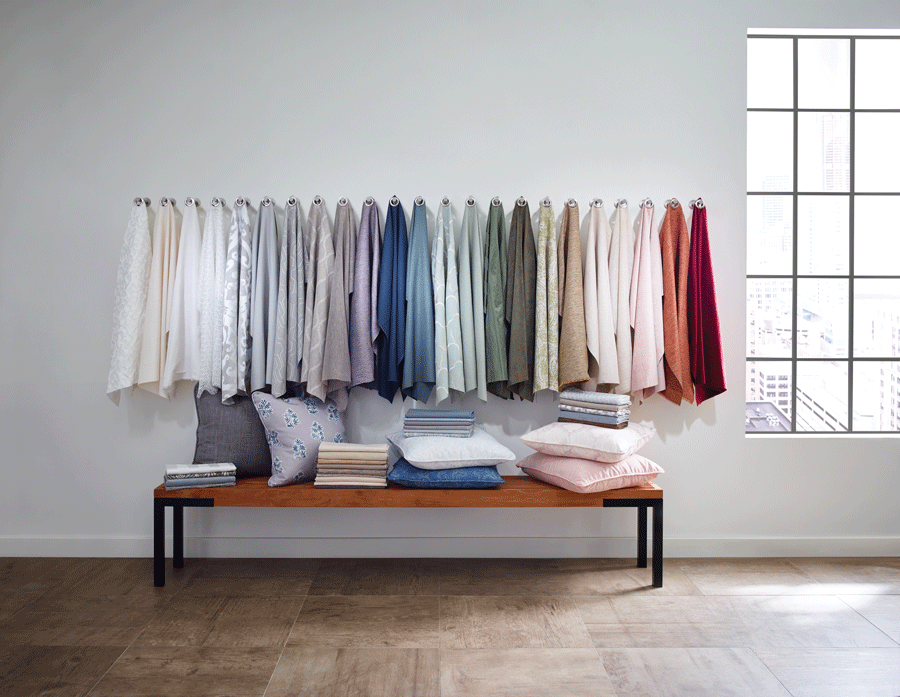 This is a reflection of your personal style. To get you thinking of ideas and what's best for you, think of the following:
• Are you drawn to patterns, or do you prefer the look of solids?
• Would you like your space to seem more casual or formal?
• Do you want your color scheme to be bold, neutral, or a happy medium?
• Will the fabric serve any functionality, or be for style purposes only?

Design Elements to Bring It All Together
There are some finishing design elements to explore when you layer window treatments. You must consider your header style and hardware.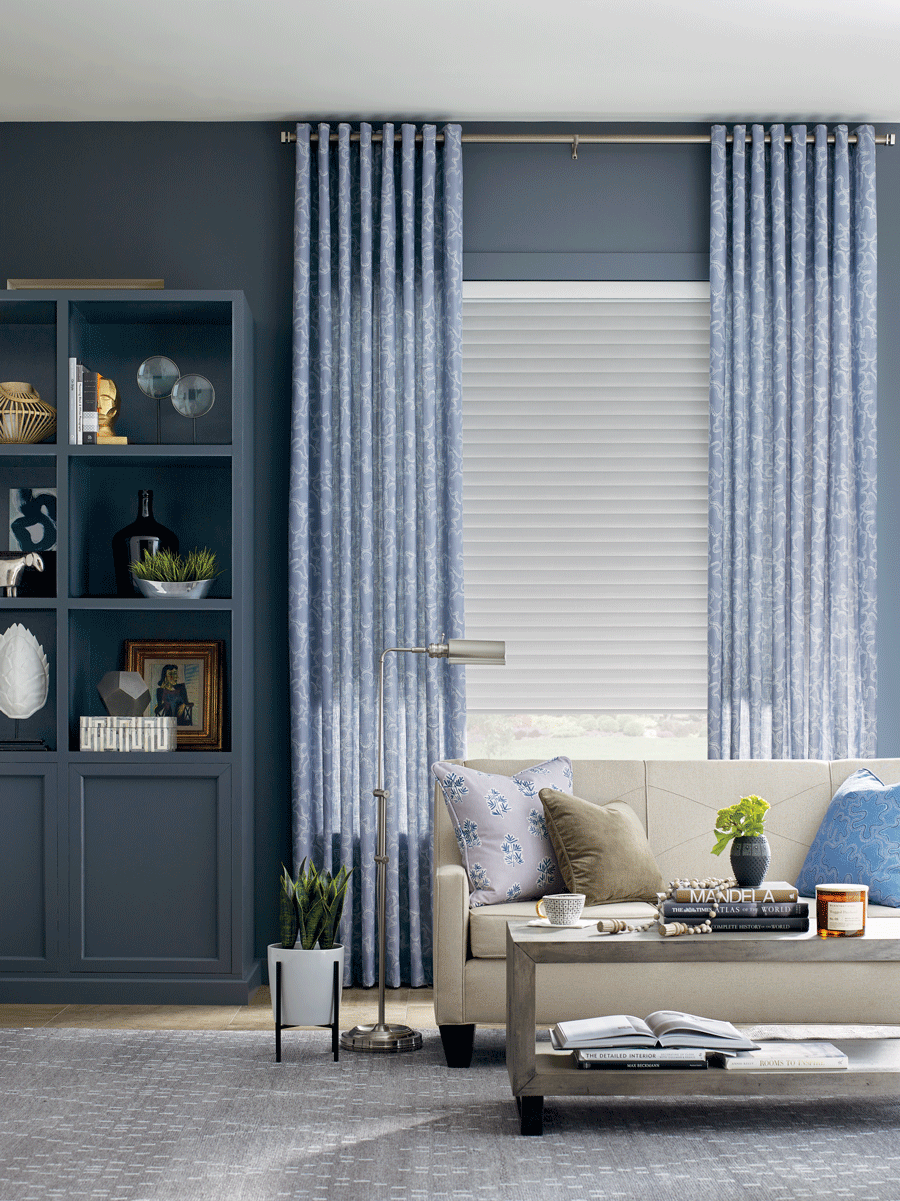 The header style is how the drapery is finished at the top, connecting the hardware. To best suite your style, there are three basic kinds.
1. Rod Pocket – The most traditional option that tends to lean towards casual
2. Grommets – Create a formal look especially with the matching metals
3. Pinch Pleat – The fabric is gathered and thus drapery rings are used to attach the fabric to the rod
For the rest of your hardware, the decision needs to be made if everything will stay cohesive or not. Will you want your drapery hardware to stand out as its own statement, or blend with the room?
Going to Great Lengths to Layer Window Treatments
The last decision to make is how long do you want your drapes to be.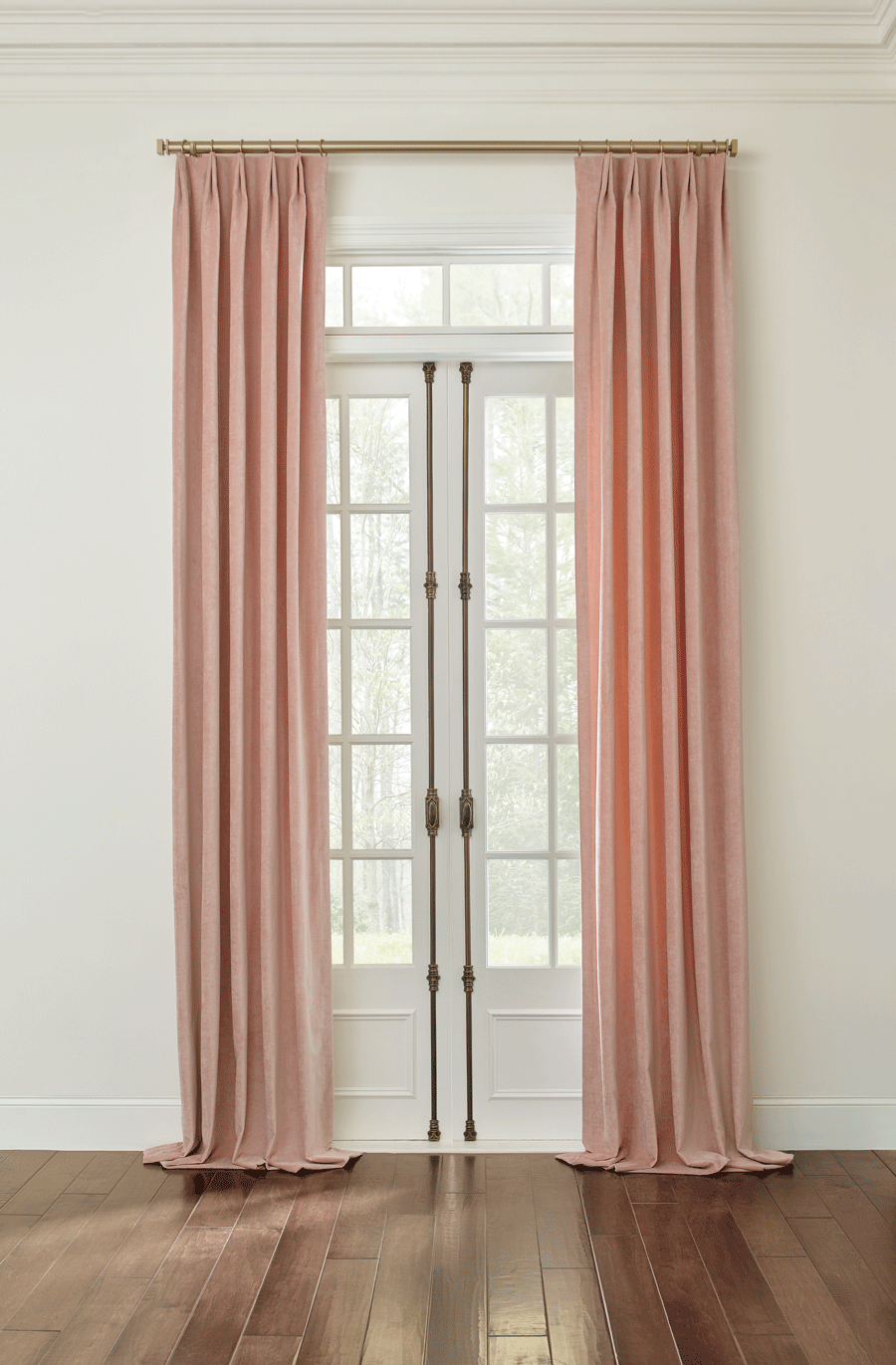 To add height to the look of the room, many people position the rods above the window frames with the drapery extending all the way to the floor. When the fabric is extended a few extra inches past the floor that is what we call "puddling" and it creates a dramatic and regal look.
Stop by to Get Started
From casual to formal and everywhere in between, Skyline Window Coverings wants to help you bring your home to life. Come visit our showroom to see how easy it is to layer window treatments. If you can't come to us, contact us to set up a free in home consultation.