Beautiful design combined with cozy comfort–contemporary casual is one of the hottest trends in interior design. And now, adding to the atmosphere are natural elements that bring both dimension and an organic feel to the space. Woven woods are one of the most popular window treatments because of their ability to transform light with hand woven textures.
Open Windows Lead to Trouble.
How many people have open windows as a way to capture the view, natural light and a minimalistic look? Without window coverings, it may seem that you have all of those things. In reality? A view out is a view in. Natural light often floods a space with direct rays, overwhelming glare and harsh UV rays. It's just not comfortable.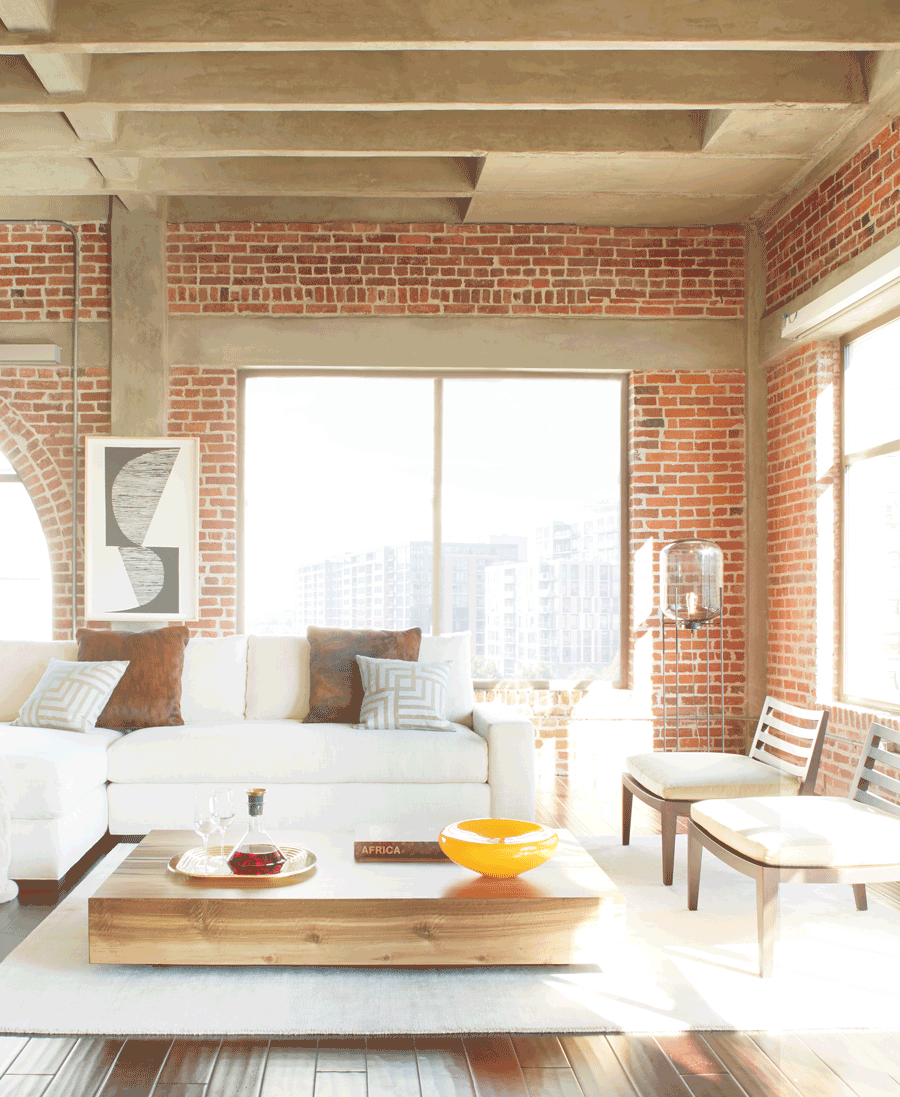 Make a Statement.
Woven woods create atmosphere and enhance the design. The way light interacts with your space is vital to the overall look and feel of the space. Woven woods were designed to transform light, and that is exactly what is happening here. Flooding light and glare have been replaced with a warm glow. Privacy, comfort and furnishings are protected. Want to access the view? Simple adjustments make it easy.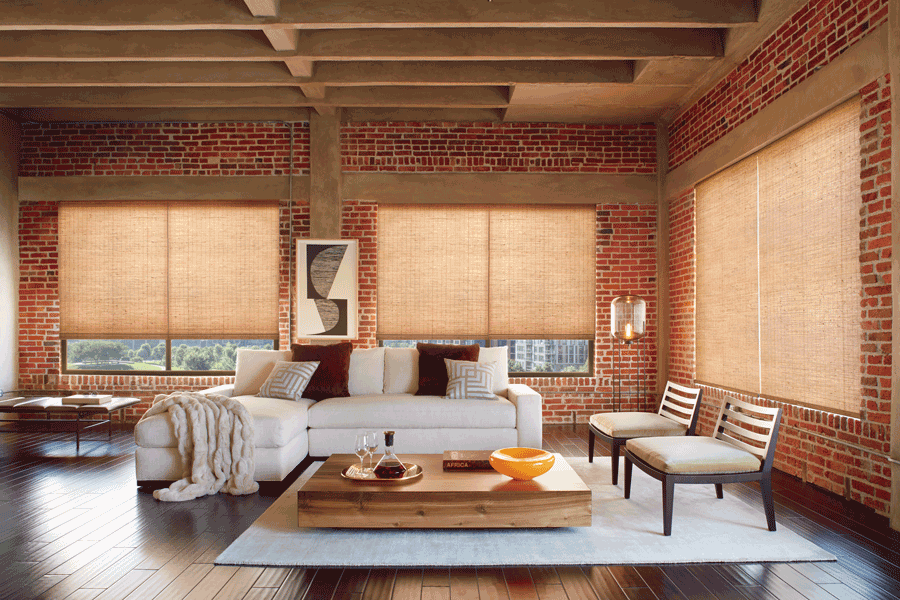 Style…Defined.
Our Provenance collection is handcrafted to create the unique style you see at the window. From refined fabrics to woven textures, these shades are made of grasses, reeds, bamboo and wood. It's up to you. Choose the one that speaks to your style.
Coordinate the look of your home. Woven wood shades customize each window as roman shades, waterfall romans and vertical drapery.
Discover Woven Woods.
Transform the light, enhance the design of your home, create dynamic atmosphere. It's time for you to discover Woven Woods from Hunter Douglas!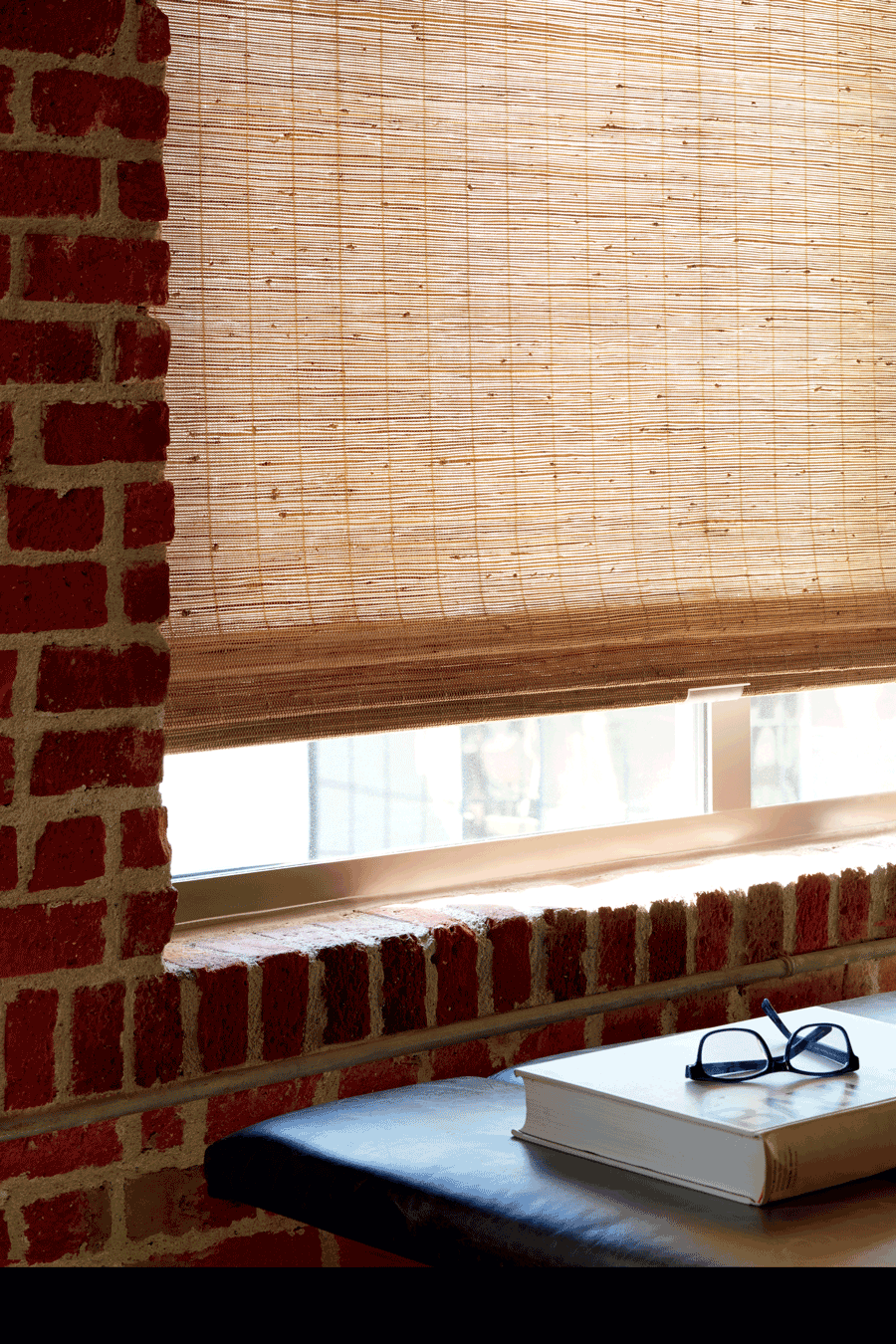 Our team, at Skyline Window Coverings, would love to visit your home to guide you to inspiring design, textured fabrics and exciting features. Contact us today for your FREE in-home design consultation.