Autumn is known for its gorgeous colors, making it one of the prettiest times of the year. But, the leaves fall off so fast and we're often left with gloomy days. Drizzling rain and chilly temperatures can simply ruin your mood–and we can't forget that daylight savings makes 5 PM feel like bedtime. Instead of getting frustrated, embrace the changing light and fix common fall window issues with our simple tips…
Fight Off Glare
We love looking at the beautiful trees and enjoying our outdoor view during this time of year. But, it's hard to balance having a view and the right amount of light. Bare windows will cause glare, making your rooms uncomfortably bright. This is one of the top window issues we see.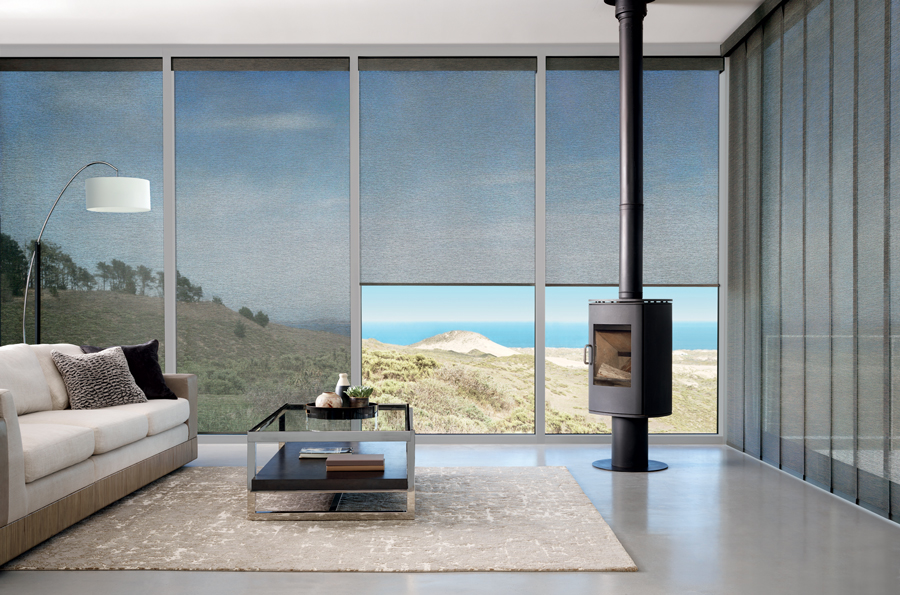 The right window treatments will give you the ability to enjoy your view while fighting off the glare. Take a look at these Designer Roller Shades. They filter the incoming light while still making it possible to see outside. Sheer shadings offer the versatility of dual shades, so you can have the view you love and light control you need in one treatment.
Sleep Comfortably
Have you been feeling extra tired lately? It's probably due to the time change. It's getting darker earlier, which is throwing off your energy! Don't let the seasonal changes and different lighting mess with your sleep. Window issues in the bedroom can be easily fixed.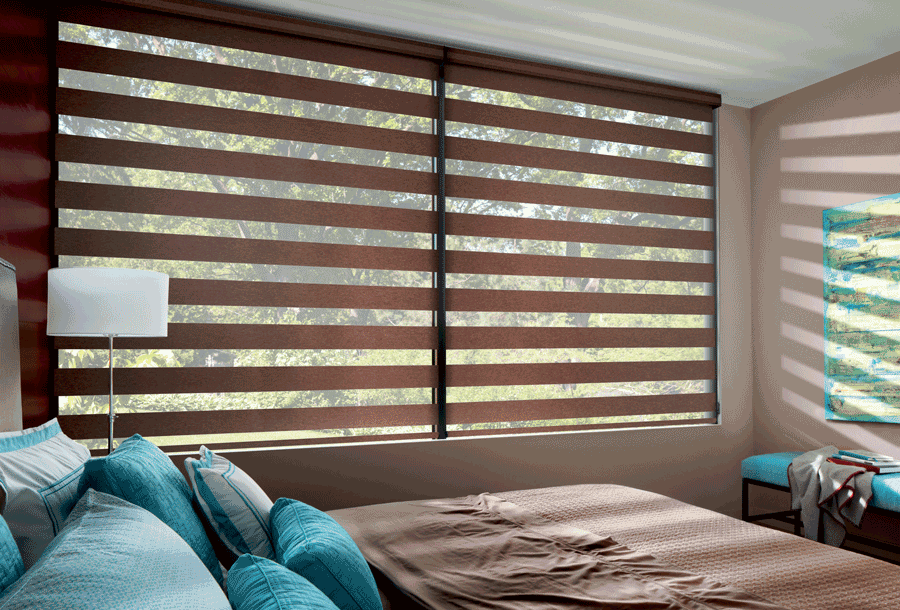 Bedroom window treatments should block the light so your sleep isn't disturbed. Room darkening and blackout shades are our top request for bedroom windows. These Designer Banded Shades are a popular new choice because of their sleek design and simple control. Make your bedroom dark and cozy or shift the panels open for filtered light and a view outdoors. Plus, you won't have to leave the comfort of your bed with PowerView Automation.
Capture the Light
Fall days can be dreary, but that doesn't mean you have to use artificial light to illuminate your home. We have window treatments that will help you embrace the natural sunlight through Daylighting.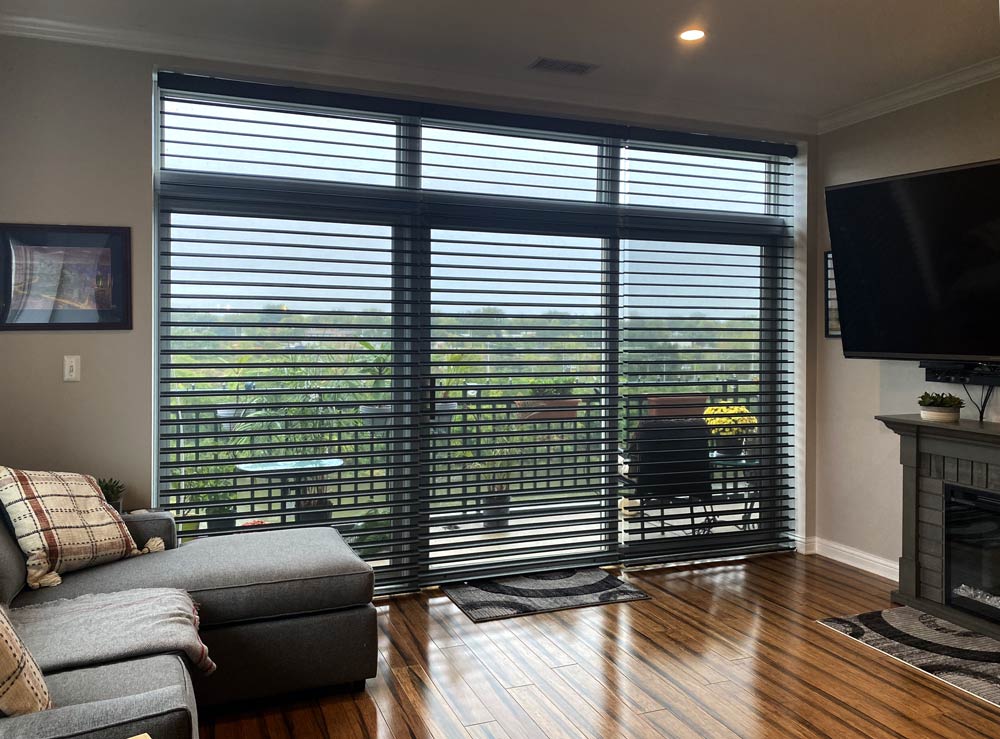 The Silhouette shades featured here are sheer; they welcome the light into your home without allowing too much to enter. This means common window issues, like glare and UV rays, aren't a problem. The right shades will help you enjoy your view, protect your privacy, and use natural light for the perfect atmosphere.
No More Window Issues!
You deserve a space that is comfortable and convenient. Window issues shouldn't be ruining the ambiance of your home. We can help you find the right solution for your windows. Contact our team at Skyline Window Coverings today for a free, in-home consultation.