The beauty of arched windows adds character and charm to your home. Oftentimes, they add height to the look of your rooms. From the exterior, they give your home that one-of-a-kind appeal. But, if you have specialty shaped windows, you may be wondering how to cover them. Discover your favorite window treatments for arched windows in this handy guide…
Window Treatments for Arched Windows…
Yes? Or No?
We've said it–and you know it. Their beautiful character lends to the unique look of your home. Flowing natural light brightens up your home. Why cover your arched windows? Excessive light brings glare, heat, hot spots and UV damage. And, what about your privacy?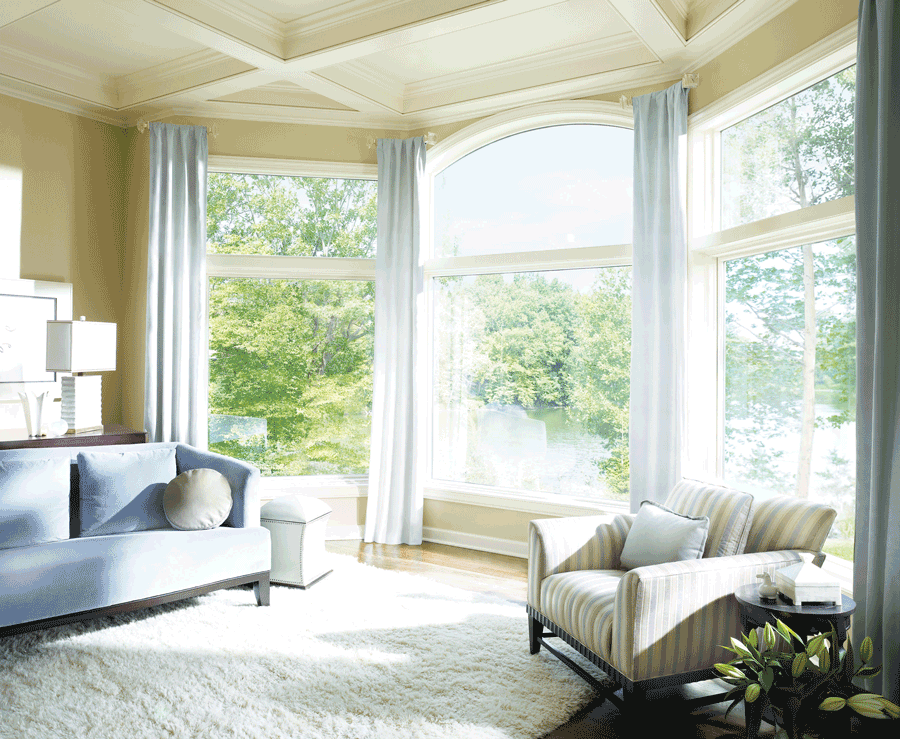 Bare windows are bare windows, regardless of their beauty. You deserve to be comfortable. But, we've got news! Getting solutions to these common issues won't take away from the beauty…
Specialty Shaped Shutters
Plantation shutters are often described as the "furniture" of the window. And, as window treatments for arched windows, you won't be disappointed. The coordinated home design of whites or wood grains on the window will only add to the charm and character of your home.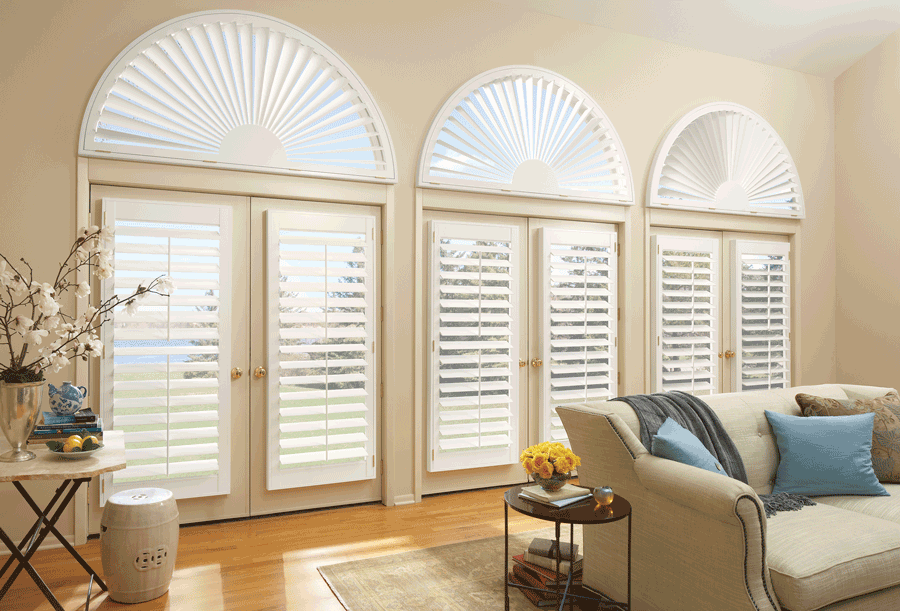 Custom fit to the window, plantation shutters will make your specialty shaped windows stand out. And, you can say goodbye to those frustrating issues you've been dealing with. Enjoy directional light control–or simply block it out with these gorgeous arched window treatments.
Soft, Fabric Shades
One reason our clients gravitate towards window shades is the fabrics. Fabrics at the window offer texture and dimension, a soft look that transforms the space. Whether you love roman shades, duette cellular shades, or sheer, light-filtering selections, you'll find the perfect window treatments for arched windows.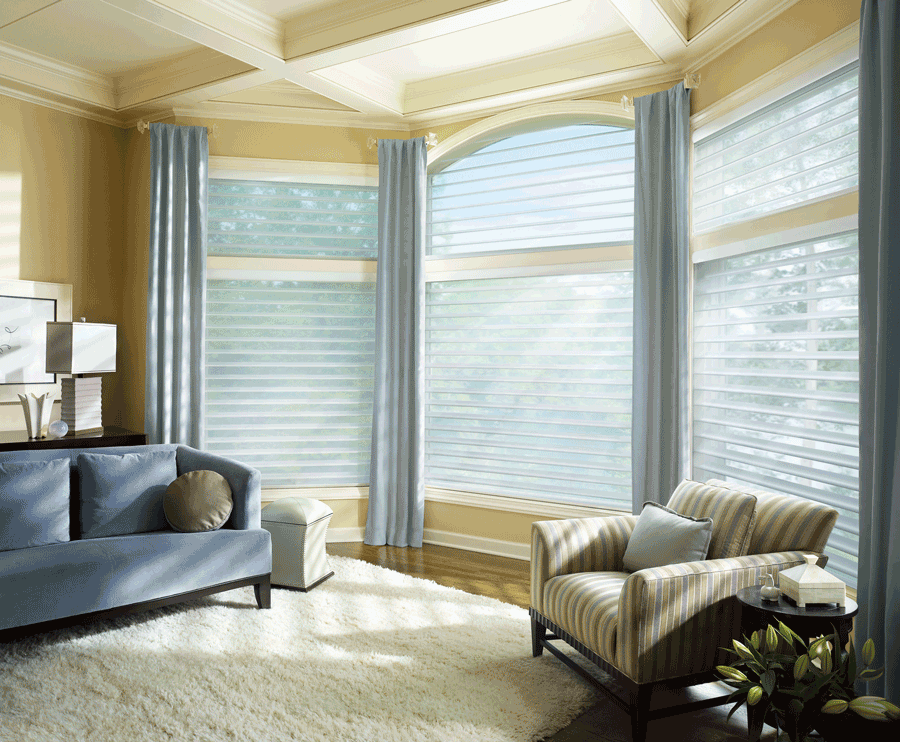 With the innovation of motorized shades, you'll never have to worry about struggling to adjust your hard-to-reach windows again! One tap on your remote control, or in the app on your phone, and your shades will provide the ideal light control, energy savings and privacy you need.
Customized Blinds
Sticking with tradition, custom blinds are a great option when deciding on window treatments for arched windows. You can coordinate the look of your home with the details and color scheme. Great for privacy and light control, window blinds bring comfort and beauty for those specialty shaped windows.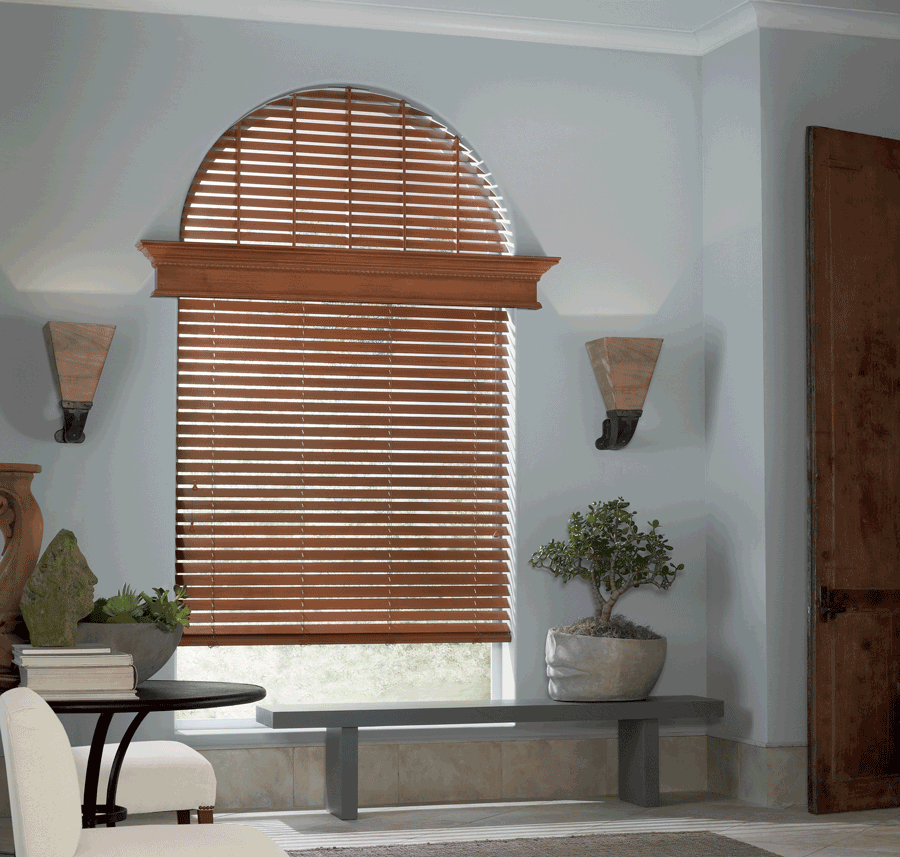 Love the concept of daylighting–where light enters across the ceiling, but the rest of the window is covered? You're not alone! Especially with arched windows, you can get the top down bottom up blinds "effect" if you only cover the bottom of the window, leaving the top open.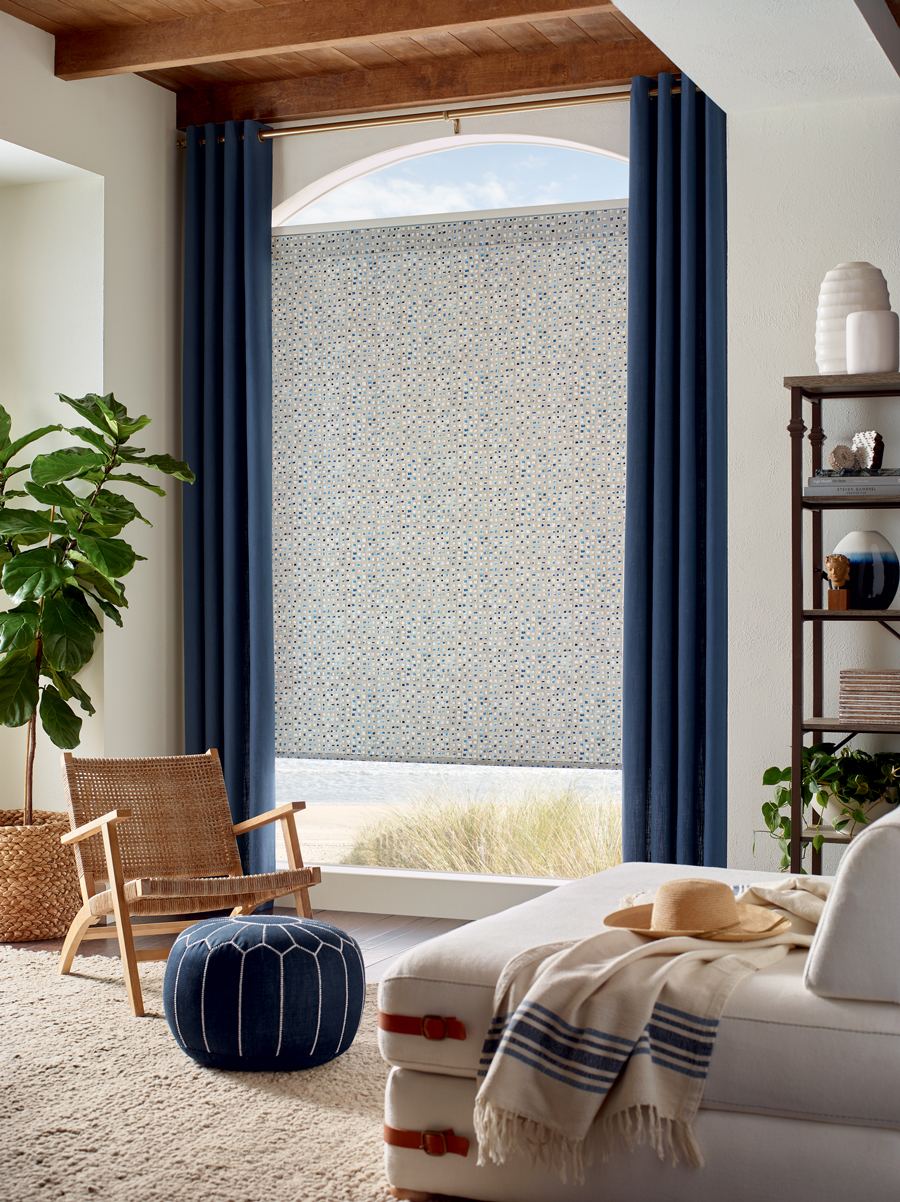 Is It Time to Cover Your Arched Windows?
Covering up windows you love is a tough decision…until you realize you're not really covering them up completely. You'll enhance the look of your beautiful windows, while creating the ideal atmosphere in your home with window treatments for arched windows. Our team, at Skyline Window Coverings, would love to help! Contact us today for your FREE shop-at-home appointment.