There's a certain "feeling" that each room in your home captures. The way you use the room, your habits, special preferences…and favorite features. Believe it or not, window coverings play a large role in creating the right environment. Not everyone uses their rooms in exactly the same way, but consider these top three features to bring out the best in your home–and your life. 
Motorized Shades
Automated blinds, shades and shutters top our list of favorite features you can add to your window coverings. More than that, it's how they enhance your lifestyle that really wins people over. Voice-controlled operation, custom scenes and scheduled adjustments make life so much easier.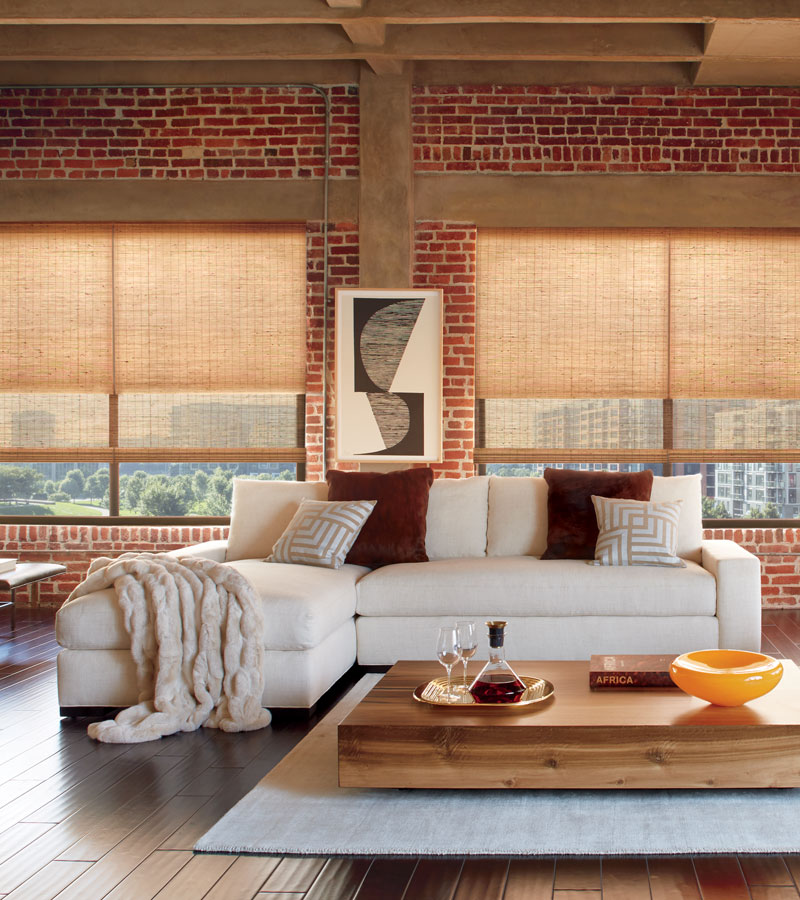 You've got your hands full–letting motorized blinds take a load off of you is one of the best things you can do. Maybe it's closing the bathroom shades, at a simple voice request, when it's time to get ready in the morning. Or, could it be the peace of mind you feel, knowing that at the hottest times of day, your motorized shades have already closed because they're integrated with your thermostat?   
Top Down Bottom Up
What's better than letting light flow into your home? Controlling that light. The second of our favorite features is top down bottom up. Why? It's striking the perfect balance of privacy and natural light that everyone loves.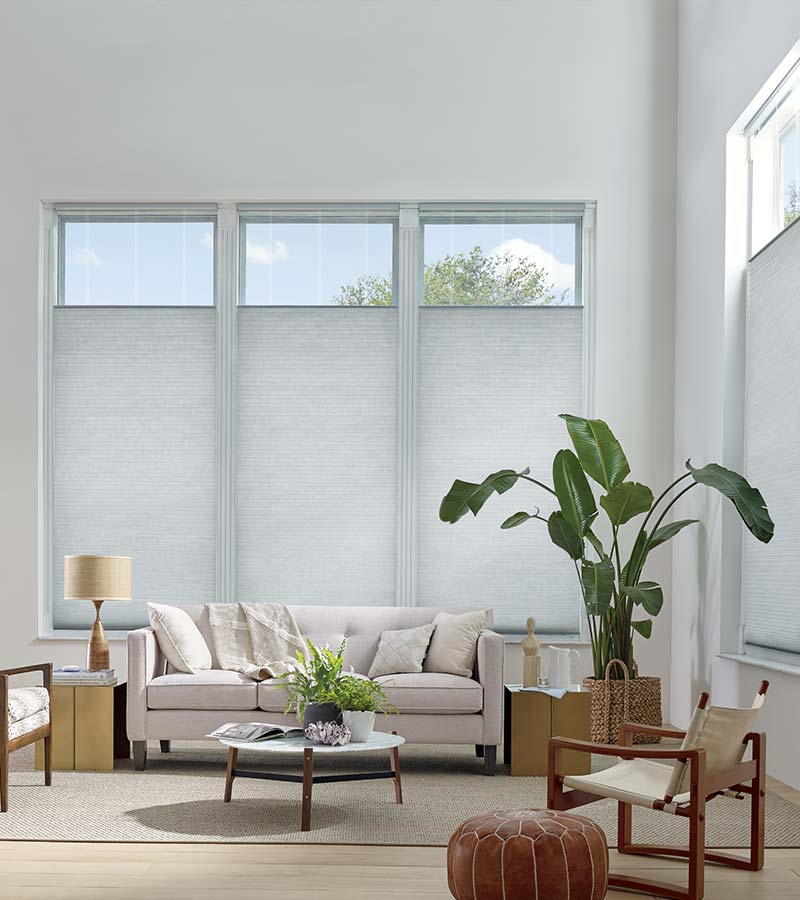 Imagine sitting in your living room, natural light flowing across the ceiling, illuminating the room, but not letting you feel like you have no privacy, with every neighbor passing by. Top down shades are a definite favorite for the entryway of your home, as well. A well-lit entry is important, but staying private is just as important, if not more.
Dual Shades
As far as favorite features, we call dual shades our "have your cake–and eat it, too" feature. Talk about versatility…You can enjoy view-through to your landscape with one shade. Then, by lowering the second blackout shade, you can experience room darkening, light-blocking bliss.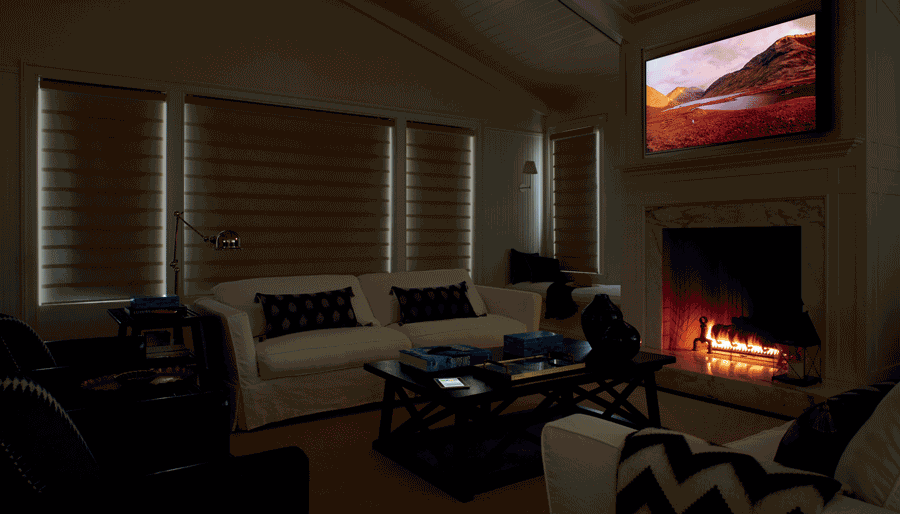 Is it movie night? You can enjoy your family room with soft, filtered light as you go about your life. Want to hang out and watch your favorite movie? It's an easy, but life-changing transition with dual shades. And, we don't even have to discuss how essential this could be in transitioning your bedroom from a well-lit space to room darkened haven of sleep on a daily basis. 
What's On Your Favorite Features List?
What do the rooms in your home need? Are you meeting the needs of your family? What are your favorite features–and, do you have them, or are you just dreaming of them? Our team, at Skyline Window Coverings, would love to sit down with you to help you plan! We can work together with you to create the ideal balance of style and function in your home. Contact us for your FREE in-home consultation today!