There's nothing quite like natural light flowing into your home. Unless you're trying to sleep, watch a movie or just relax. Then, there's nothing quite like a soft atmosphere–or even room darkening. Interested in having it all? Who isn't?!? Meet the Hunter Douglas Silhouette A Deux, also known as dual shades for Silhouettes…
Revolutionary Design: Silhouette A Deux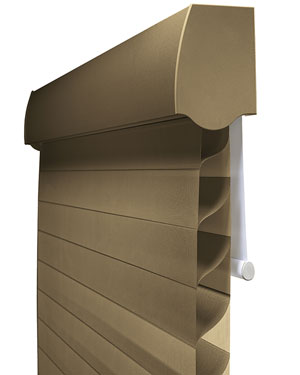 In the French language, "deux" means two. A Deux became the newest innovation for window shades over the past few years. However, this amazing feature of two shades in one is now known simply as dual shades.
Dual Shades for Silhouettes
Combined with the beauty of Silhouette window shadings, you receive a second shade, a roller shade, that glides in place, between the window and the sheer shading, to provide the room darkening option you may miss with sheers. Our clients rave about their Silhouette window shadings. The natural light is pulled in, dispersing throughout the home, filling the space with ambient light. The polished look Silhouettes add to the home is dynamic. Clients love the invisibility of the floating vanes, the ease of adjustment to change directional light, the unobstructed view.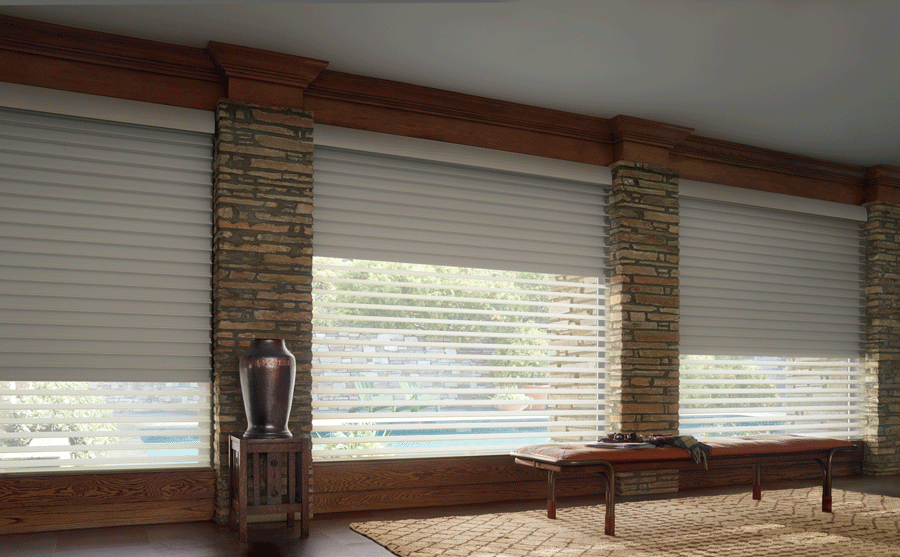 The beauty of that view just beyond your windows is meant to be enjoyed. However, as beautiful as it is, sometimes you just want your world to be your own, to create an environment of still darkness. Silhouette window shadings create the perfect ambiance for entertaining. That is, until you want to watch a movie, with all the features of closed in darkness, for the complete experience. The rising and setting of the sun is an extraordinary scene as you are getting organized in the morning and settled in the evening. What about Saturday morning? Wouldn't it be nice to sleep in as long as you want? A Deux dual shades is the perfect solution for you.
Two Shades, One Headrail
To add to the experience of this latest innovation is the operation. The two shadings operate using the same headrail, for a sleek, stylish look. However, this system allows the two shades to function independently of one another, which means you have an uncomplicated view-through for most of your daily living, with the option for room-darkening when you need it.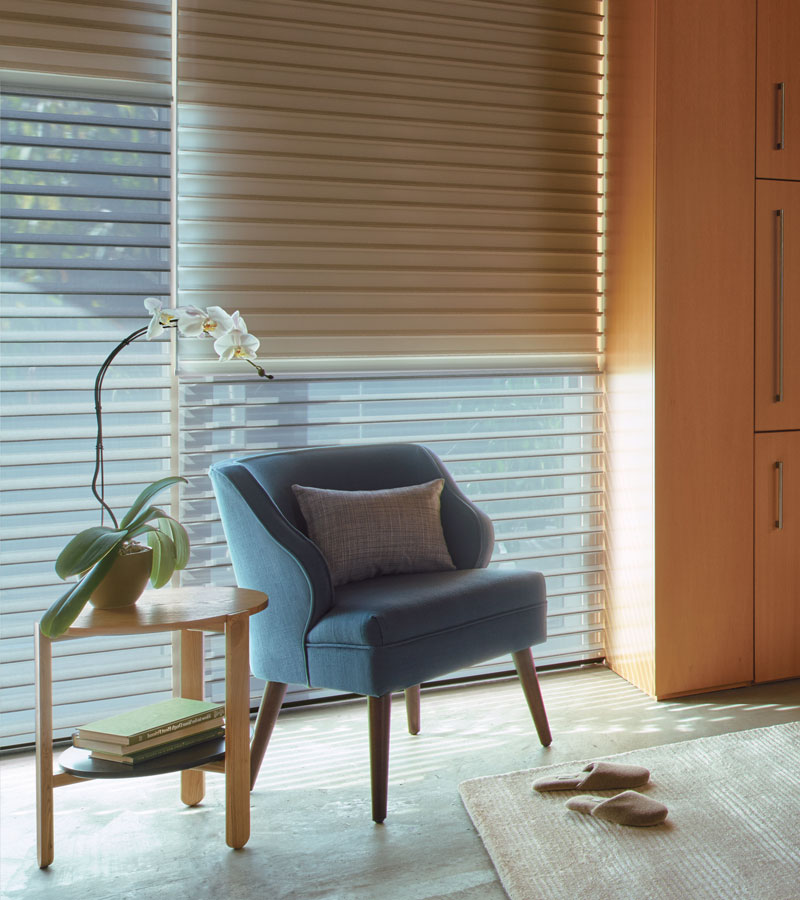 You can also keep the room darkening posed in a halfway position to avoid the direct rays of the sun, but enjoy a smaller level of soft light. Functioning separately, you really have the best of both worlds. Two window coverings in one. Endless possibilities.
Want to Find Out More?
The amazing innovation of Hunter Douglas Silhouette A Deux can change the flexibility and enjoyment your window coverings offer, allowing you to experience the soft sheer of Silhouette window shadings with the room-darkening effect of a roller shade. Contact us for a free, in-home consultation.