We all know how important it is to wear sunscreen. But, UV rays can cause irreparable damage to more than our skin. Have you thought about what it can do to your home? Without UV protection, your floors, furniture, art, and walls are all at risk of damage and fading. Consider window treatments to be your home's "sunscreen." You've invested so much in your decor and we want to help you protect it. And, you'll get the added benefit of having a comfortable, glowing environment. 
No UV Protection? A Disaster!
Take a look at this dining area. If you were to enter this space, you'd probably be blown away by the breathtaking view and open concept design. The large windows are sure to bring in gorgeous natural light, right? Let's take a closer look…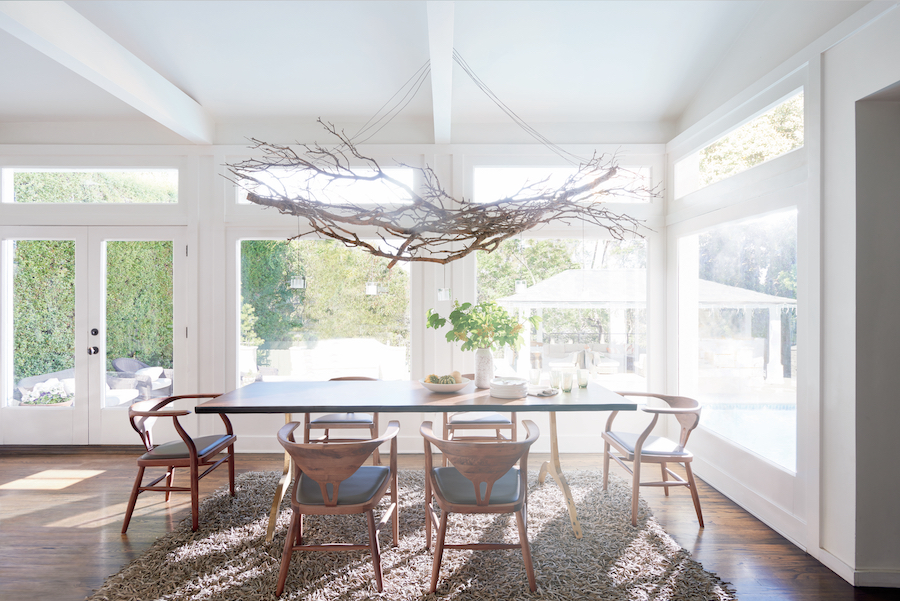 Realistically, there are only a few seats at this table that would be comfortable to sit in. You'll need to have your back to the windows so that the glaring sunlight doesn't blind you. The table itself is sure to have fading from the lack of UV protection. What about privacy? The neighbors are practically invited over for every meal! And, don't get us started on the temperature…
The Solution? Window Treatments.
If you've been avoiding window treatments because you like your view or you enjoy natural sunshine, let us be the first to tell you that you can have all of what you like while still adding UV protection.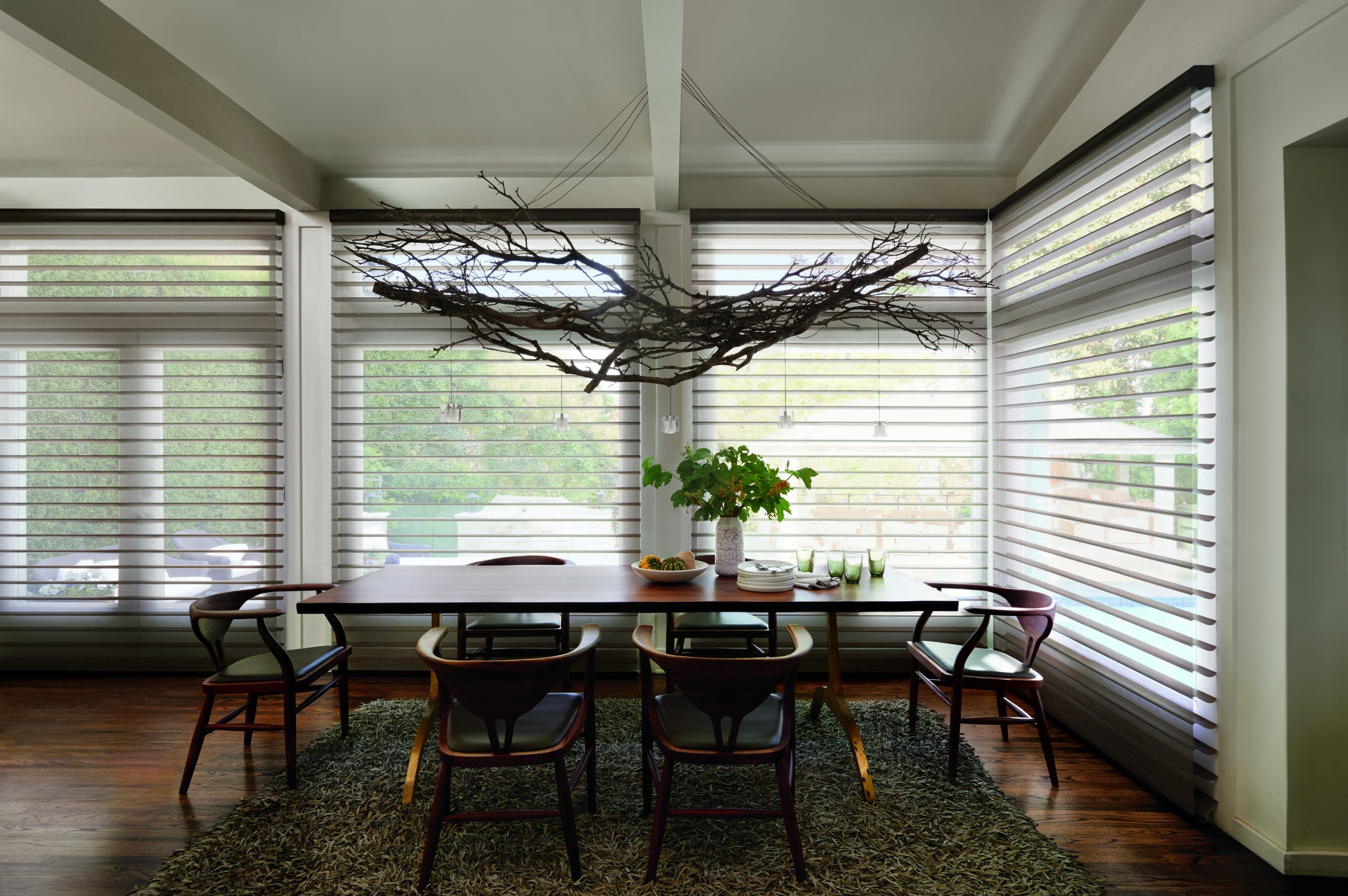 Here's the same dining space. The homeowners can now enjoy this area without the intense sun and lack of privacy. The sheer fabrics they chose for their windows will still allow them to see their outside view. The design of these shades fits their style beautifully. And, the natural sunlight is diffused through the shadings, illuminating their space comfortably.  What type of solution do you need in your home? Search for solutions using our Window Solutions. 
It's Time to Upgrade.
Your home should be a place to relax and unwind. Adding a standard window shade to your windows isn't always the best solution. Each room has unique needs; you should be able to open, close, and make small adjustments to get the ambiance you desire. Finding shades that give you full control on top of UV protection will enhance your comfort.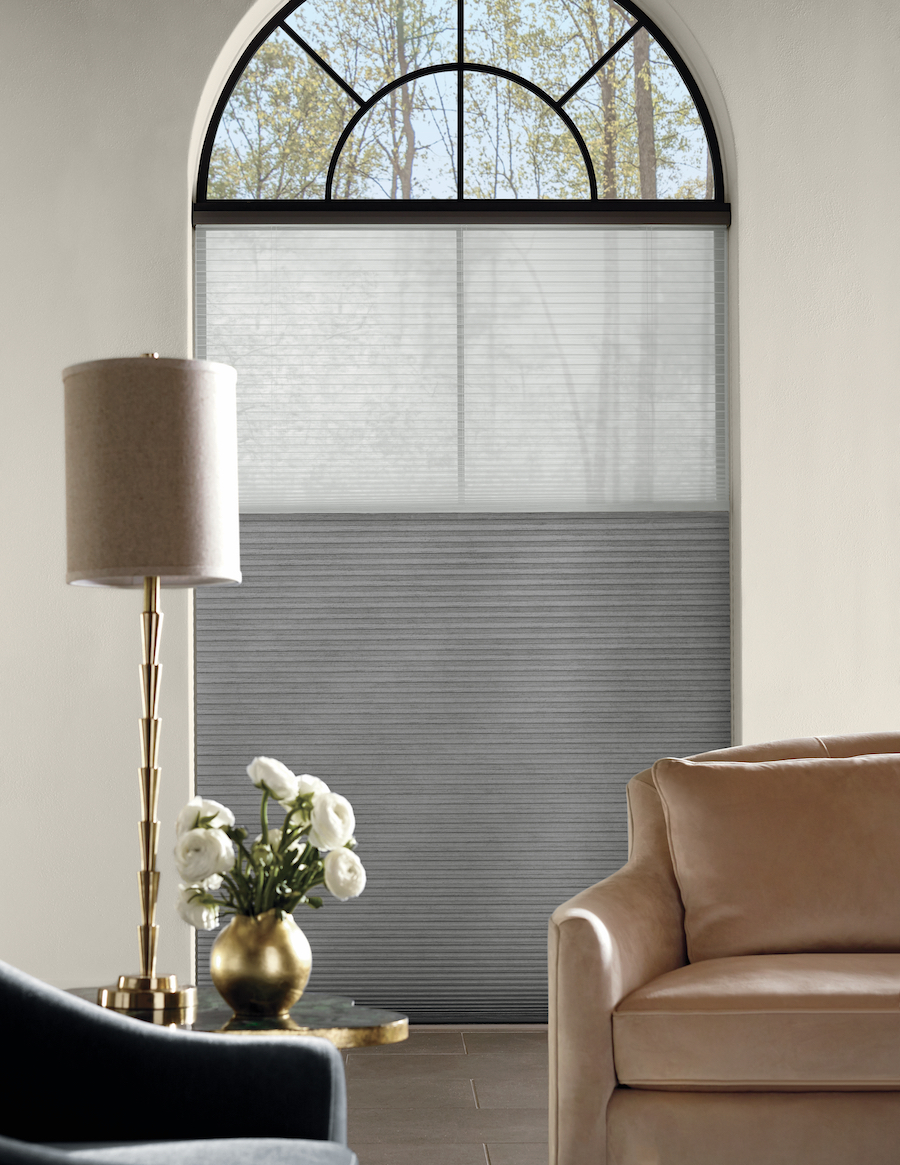 We have custom options to fit your design style and home's needs. What are you waiting for? Let's get your project started! Contact our team at Skyline Window Coverings today for your FREE consultation.