We've spent months planning–and now the launch is here. The new website, the new logo and the defining points of what makes our business truly unique. We dove deep to hash out what we believe as an organization, how we deliver the experience to you, and where we want to go in the future. When it came down to it, we identified what makes us different: We will never accept today's achievements as tomorrow's success. Each day is a new day–to learn, to grow, to exceed beyond where we've already been. The Skyline you know has been built on these principles, but we want our mission to come across–woven throughout each and every aspect. We want you to elevate your expectations with our team. So, let's start at the beginning.
Meet the New Logo
Intentionally designed to look "unfinished," we want it to stand for our commitment to never be done–learning, growing, striving. We don't want to be just the story of our past. We want to show you that tomorrow we will be better than today. The wording of our name was designed to look like an actual skyline. When you think about it–where does a skyline end? It really doesn't. It's as far as the eye can see. Or, in our case, as far as your dreams are willing to reach–and, we're prepared to reach farther each and every day.

With the dot over the eye, it's a callout to innovation and information technology. The innovation of products, knowledge and service will always be an ever-evolving goal to reach. We offer cutting-edge products, like smart home integration, and we want you to understand that we are taking you along for the ride! We're going to show you what's possible when you elevate your expectations with the Skyline team.
Experience the New Website
With the launch of the new site, we are putting the fun back in functional. Shopping for window coverings should feel exciting and refreshing. But, it's that balance of function + style that is the highly sought-after atmosphere we want to help you create. We wanted you to visit our site and feel as if you stepped into a digital showroom. We wanted to arm you with tools to play with the photos, to see what's possible. Playing with the light, or visualizing the solutions that can come from window coverings is the best way to start creating the home you've always dreamed of.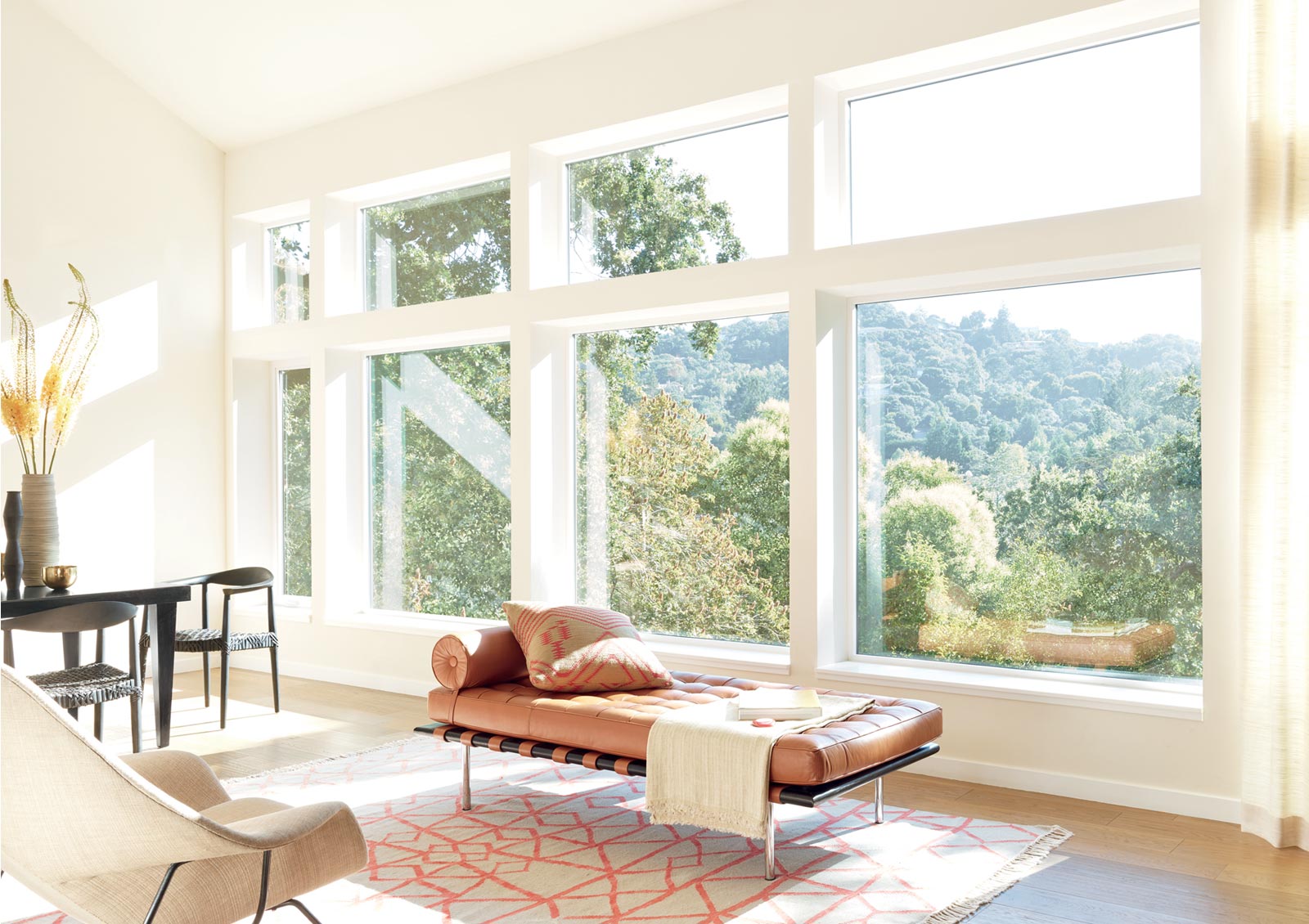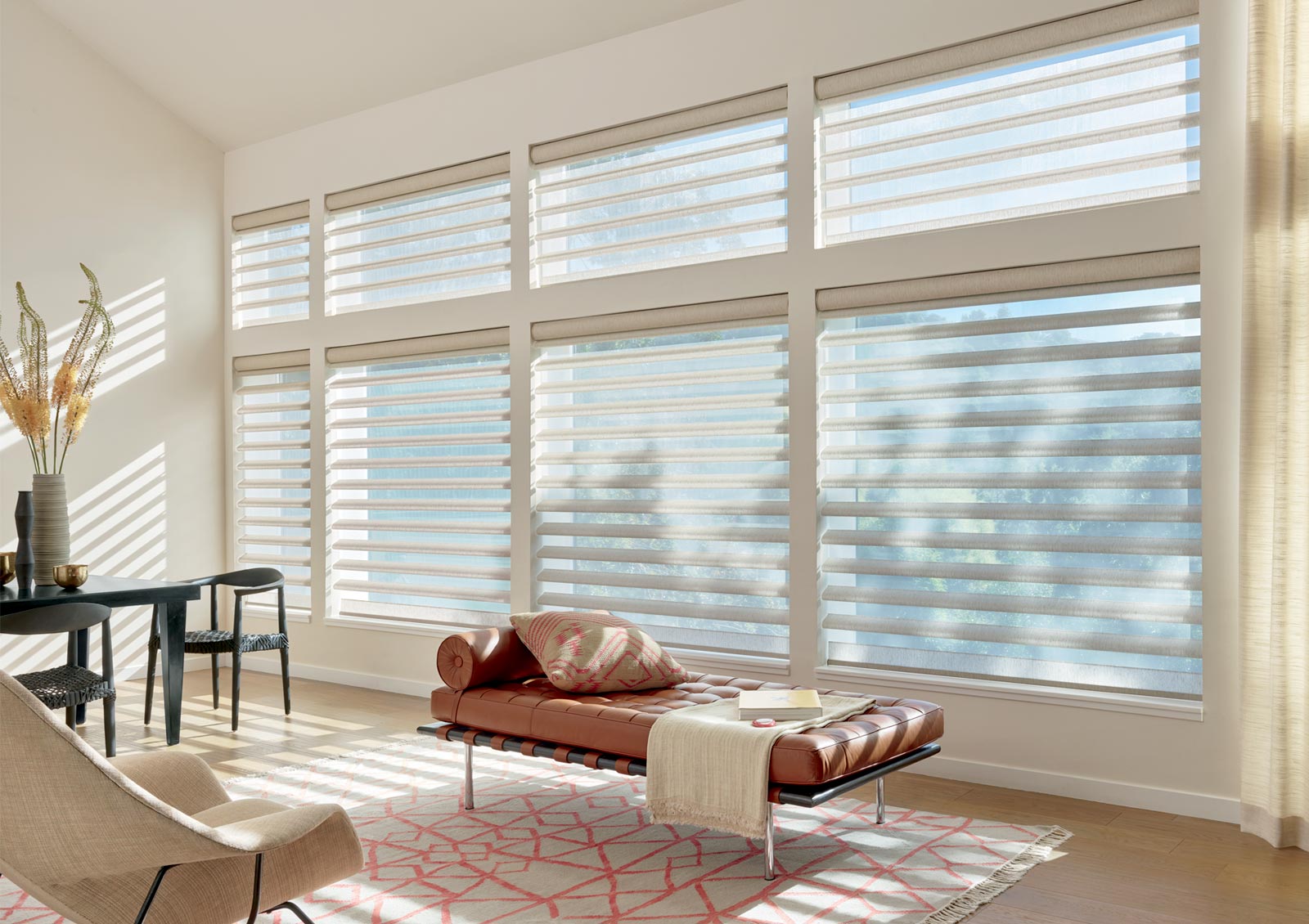 Want solutions? Get them here.
From before and after sliders, to fabric swatches and close-ups, you'll experience shopping for window treatments in a unique way, customized to fit the style and functional benefits you're searching for.
The Skyline Team
Our team is dedicated to delivering the mission of elevated expectations, equipped with a never-ending drive to achieve better. From the moment you interact with us, until the project has been completed, our focus is the custom experience you receive.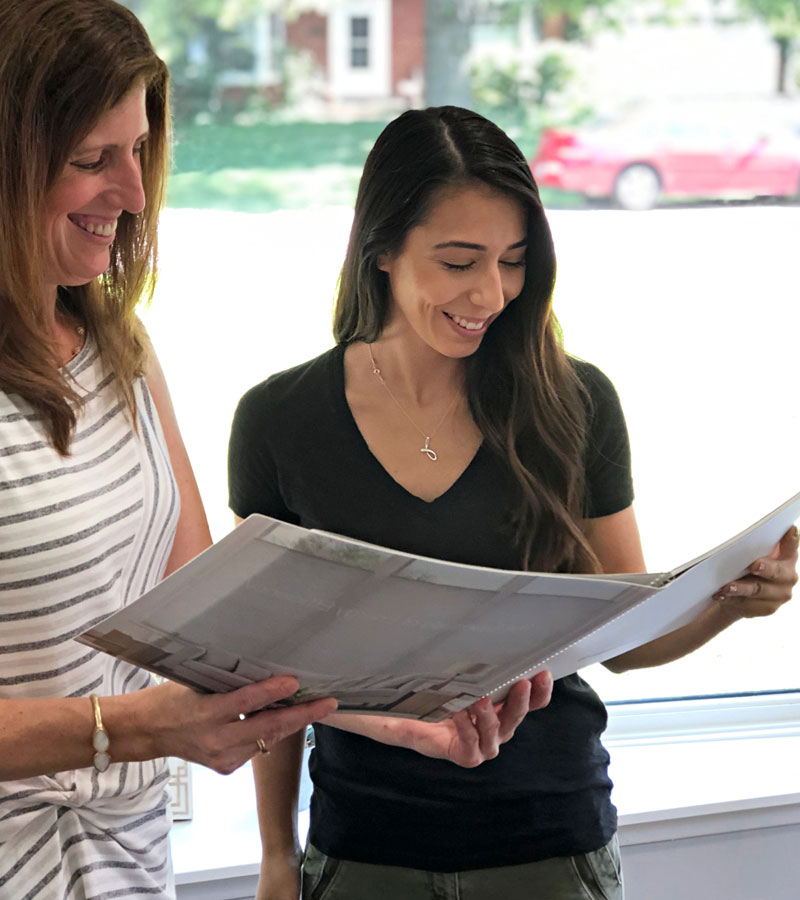 Because we're trained and certified with expertise of the products we sell and install, that makes us qualified–not necessarily different. The difference comes from the individuals who are part of this team–they're focused on your story, the issues of your home and what you've been envisioning. They're problem solvers and style makers–offering unending support of your experience.
Let Us Elevate Your Expectations.
Are you ready to finally make your home all it can be? Light control that upgrades the look and feel of your home. Scheduled adjustments that happen with shades that communicate with your smart home? The fabrics and materials you've been searching for, bringing the whole look of your home together? If you're willing to dream it, we're willing to do it.
Contact our team
at Skyline Window Coverings to get started.