In the world of window coverings, there are a few favorites that top everyone's list, without fail. Rollers happen to be one of them. But, did you know within that category, there are 7 different types of roller shades? Get to know this uber-popular window covering–and discover your own personal favorite…
The Newest One…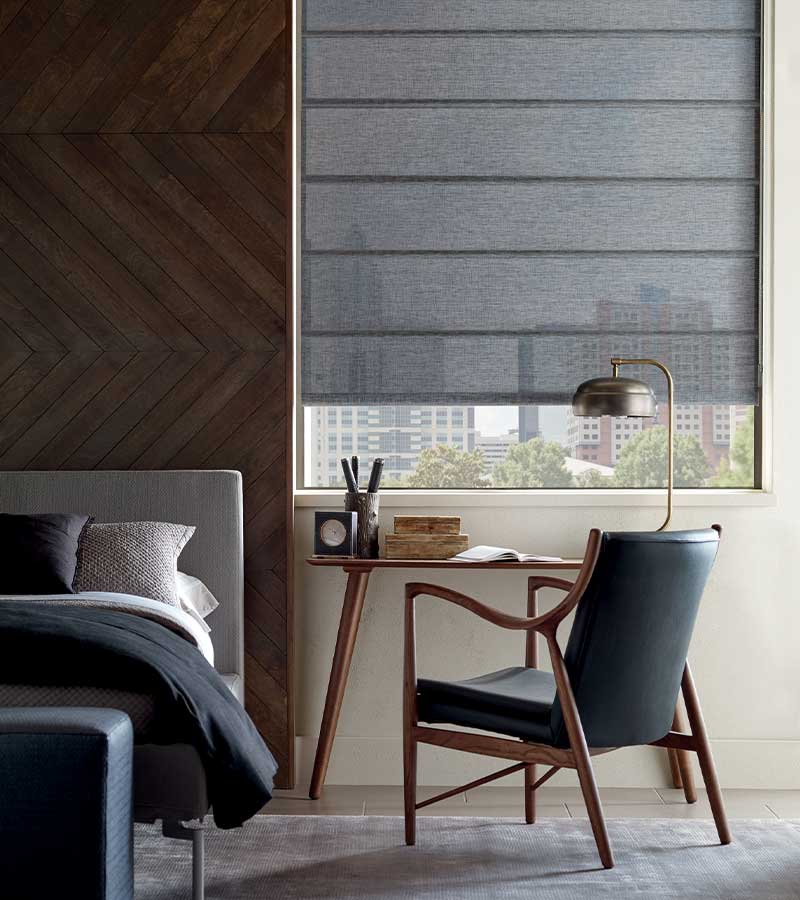 Kicking off our list, let's take a look at the newest member of the Hunter Douglas family. Alustra Architectural Roller Shades are all luxury. These window coverings come exclusive with Alustra fabrics to create a beautiful atmosphere.
The Biggest Surprise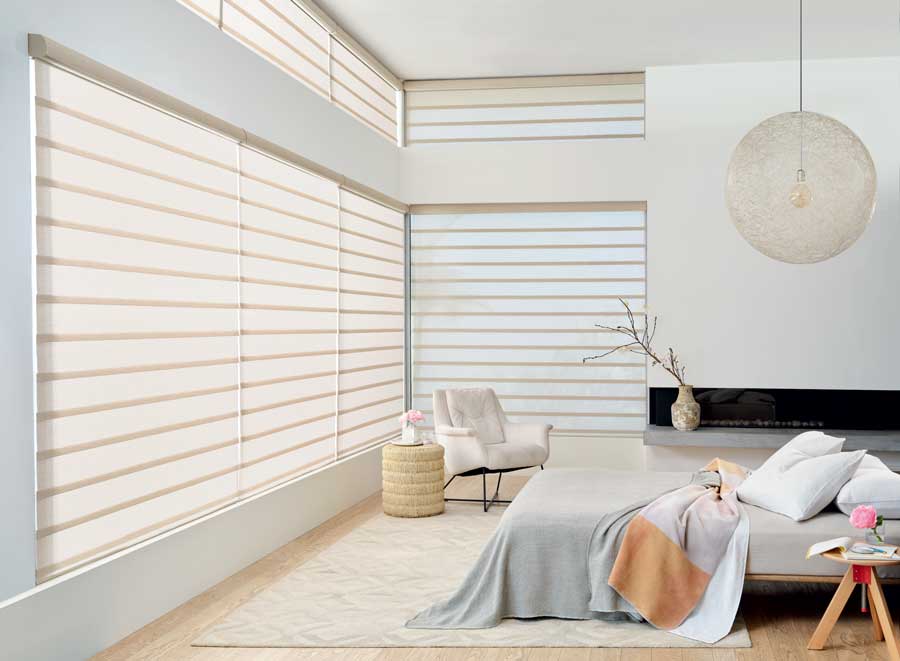 Did you know romans can roll?!? We couldn't resist adding this stunning product into the many types of roller shades. Even though when they're lowered, they look like beautifully structured roman shades, they actually function like rollers!
Geometric Style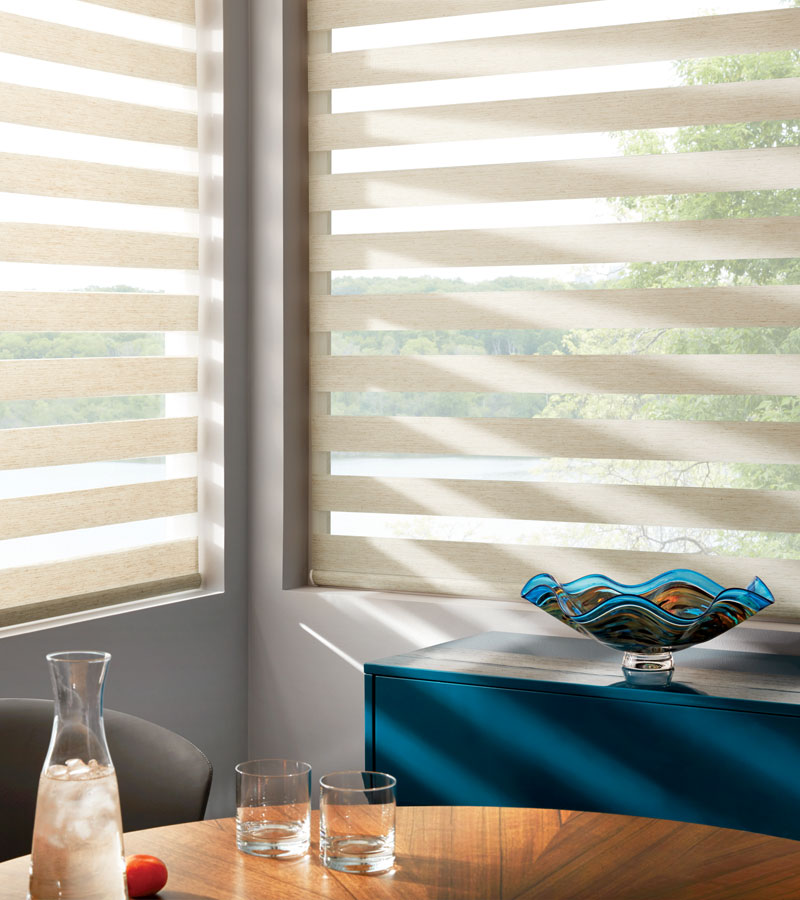 One of the innovations over the past couple of years, Designer Banded Shades roll, but they also rotate! In the lowered position, you can shift the two layers of fabric, rotating from sheer shapes to solid fabrics. This adjusts the privacy and light control. When you want the window free & clear, you can roll them up–out of the way!
Woven Luxury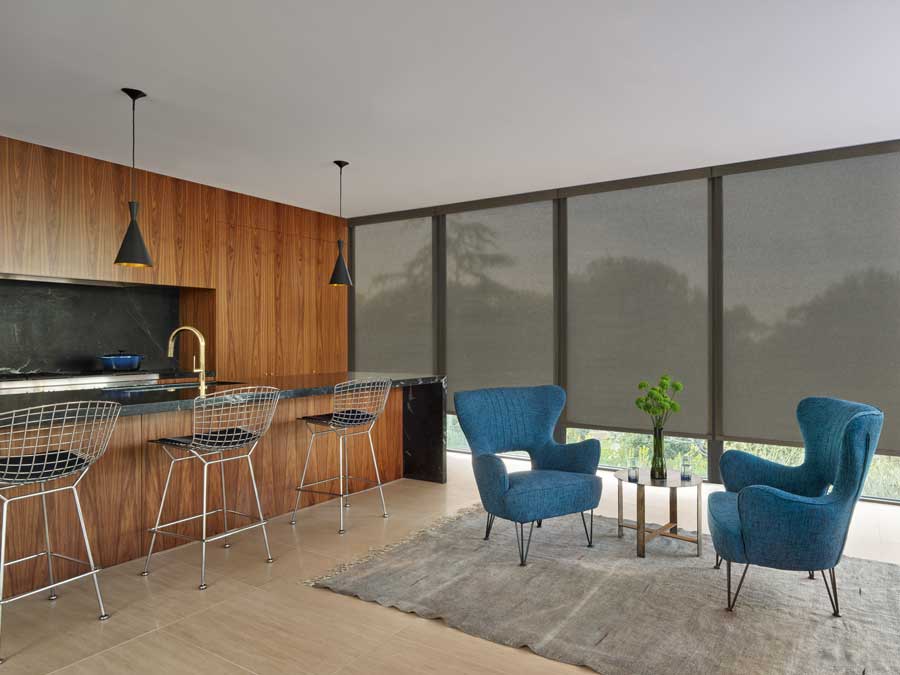 Alustra® Woven Textures® Roller Shades
With specialty fabrics, hardware and finishes, our Woven Textures Roller Shades are sure to make a statement of design in your home. Available exclusively with high-end fabrics, you'll have custom window treatments that no one else in the neighborhood has.
A Cellular Roller? YES!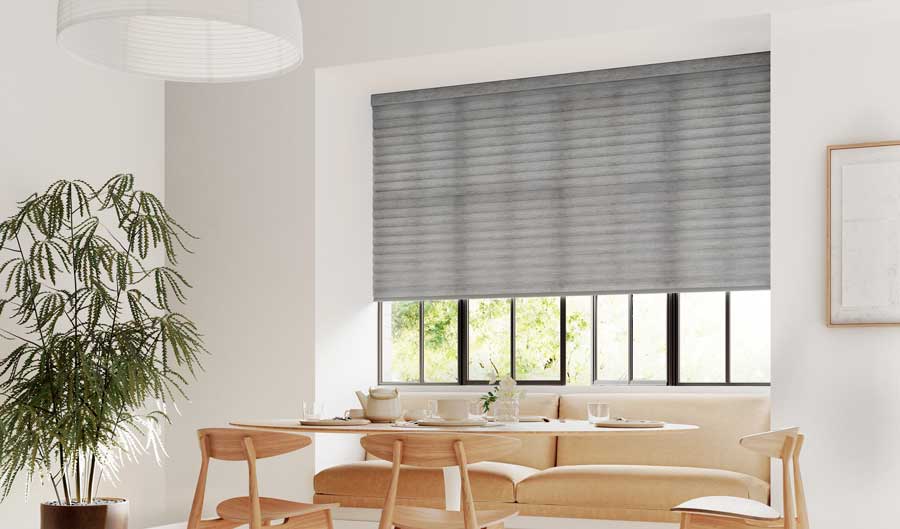 When we talk about the various types of roller shades, energy efficiency isn't typically the *first* benefit that comes to mind. They can block the sun, but insulation? Is that possible? It is NOW. With Sonnette Cellular Roller Shades, the honeycomb cells flatten and roll into the headrail to disappear from view. Lower in place for insulation when you need it most!
Enhance the View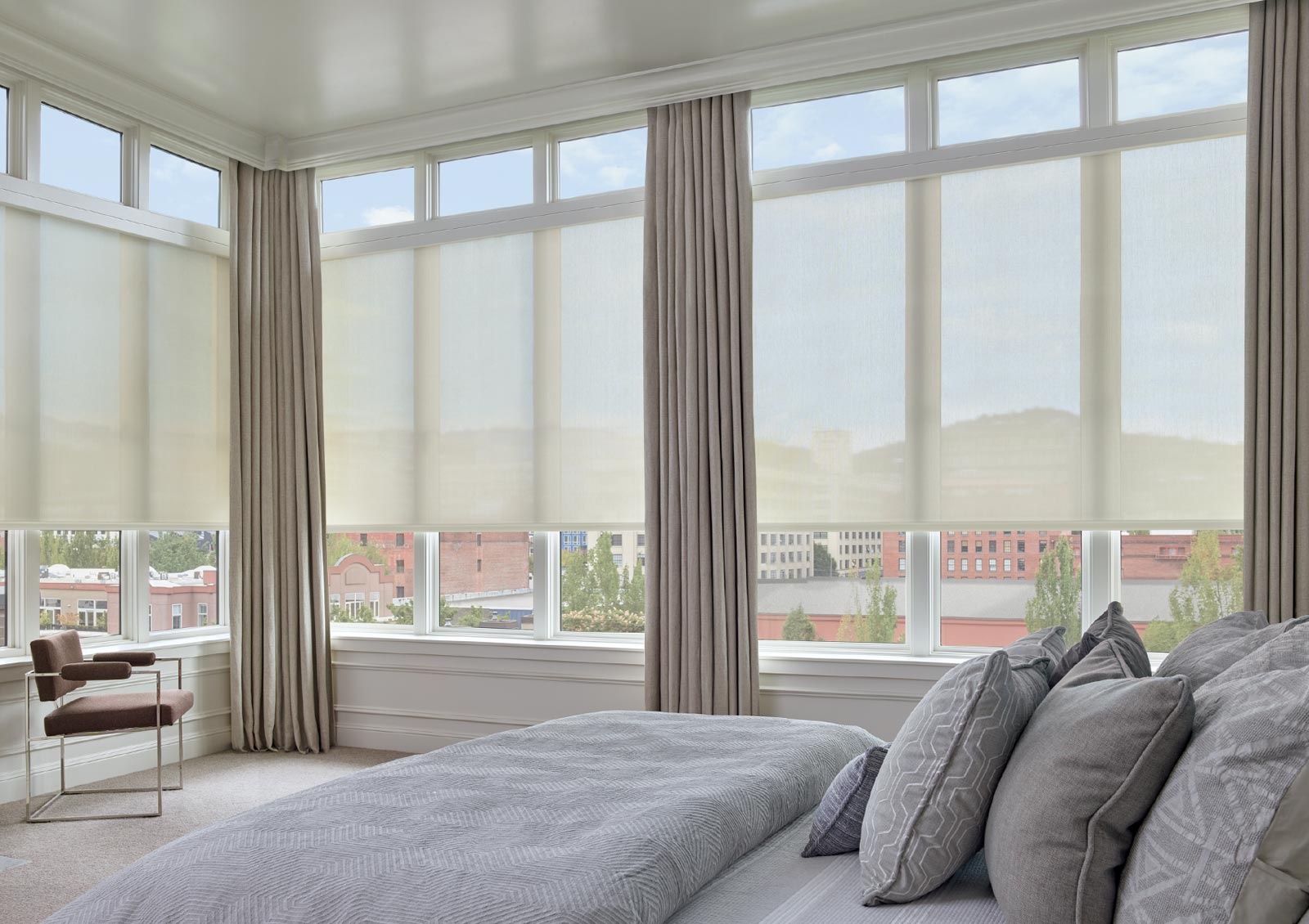 One thing we love about roller shades is that no matter what features your home needs, there's something for everyone! Designer Screen Roller Shades are ideal for homeowners who want UV protection and reduced glare, but still want to enjoy the view.
Love the Original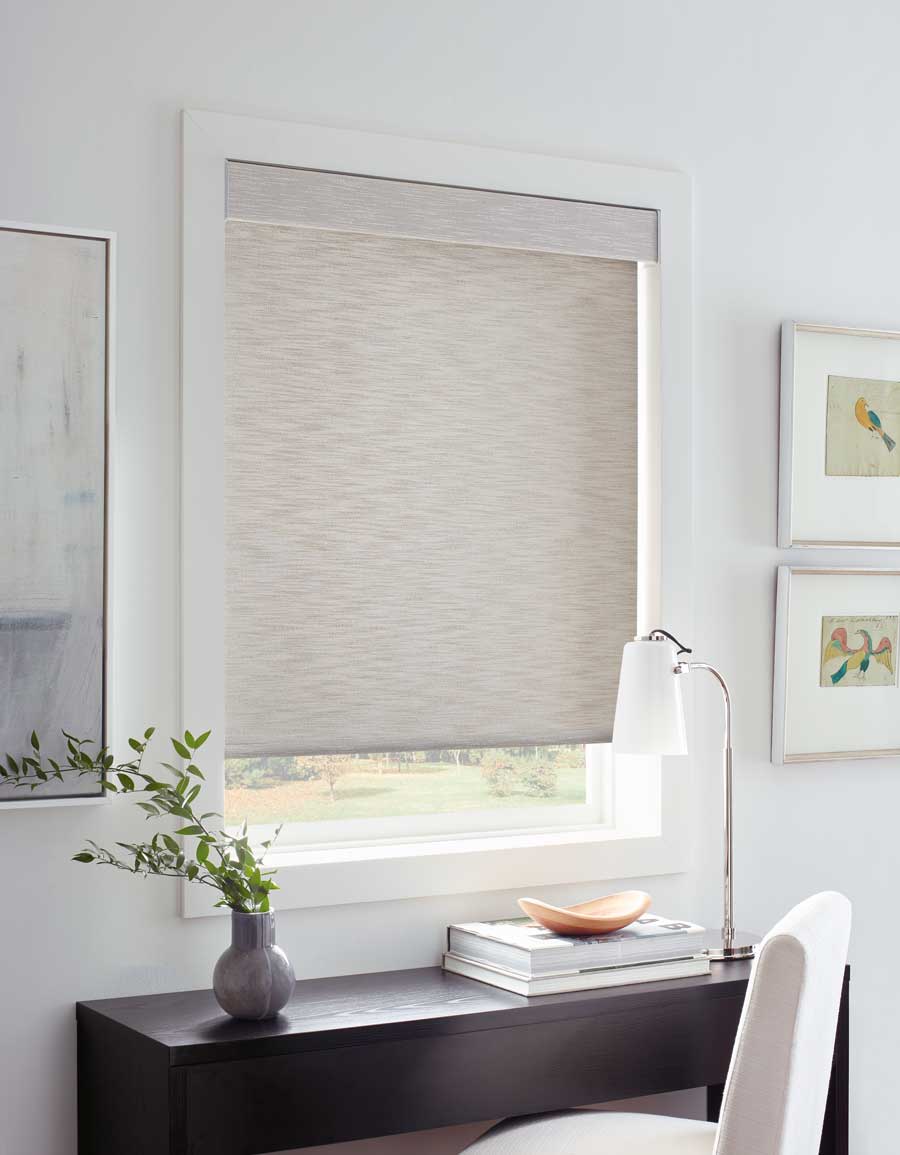 Rounding out the list is the OG of our Hunter Douglas collection…Designer Roller Shades. From fabrics with patterns, or just various colorways, these window shades are not just functional, they are a gorgeous part of your home's design!
All Types of Roller Shades: Which Is Your Favorite?
Choosing window coverings can get overwhelming if you don't have an expert by your side–just look how many types of roller shades there are! Our team, at Skyline Window Coverings, would love to help you narrow down your choices and have fun while doing it. Stop into one of our showrooms near you, or schedule your FREE home consultation to get started today.