The benefits of sunshine have been well-documented. Rejuvenating, healing and all around invigorating, sunshine does a body good. But, we also know there are times you want to block it out–particularly the morning sunshine we get this time of year. Luckily, we've got the perfect solutions for you to achieve balance–have your light & block it, too.
Sleep Through Those Early Morning Rays
Springtime is widely anticipated after a long, gloomy winter. But, when the clocks change, we get more than a rude wake-up call. While morning sunshine can be a welcome sight, if it's too early it can start your day off the wrong way. With room darkening shades in the bedrooms of your home, you can experience darkness until you're ready to wake up–no matter what your schedule is.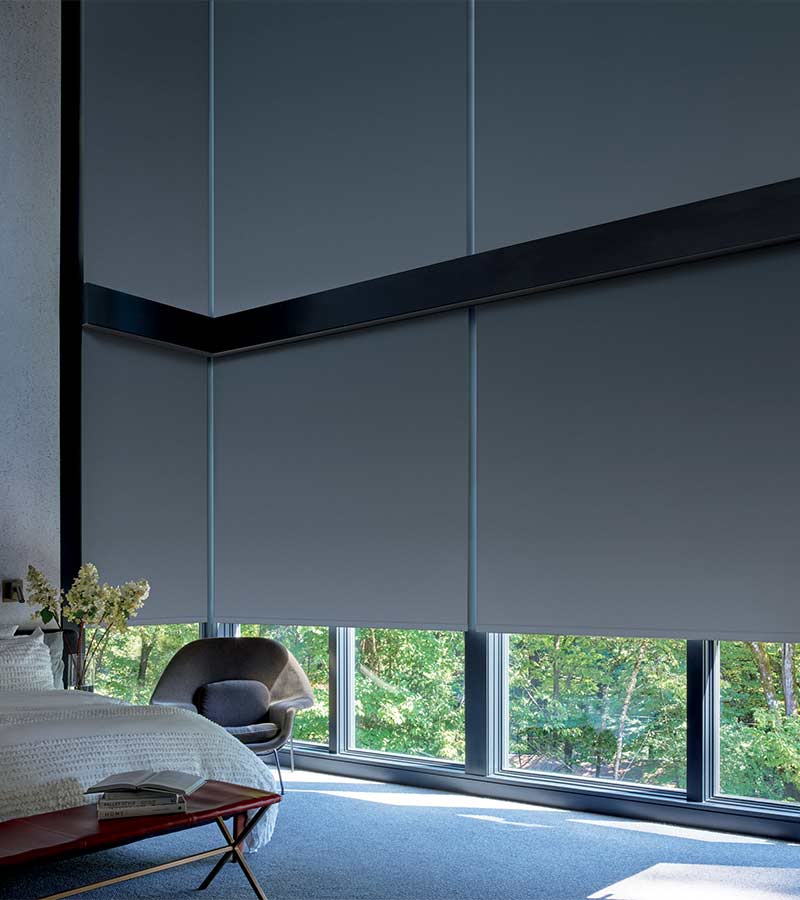 Get the Right Home Office Lighting
If you work from home, you might be well-aware of the lighting changes that occur throughout the day. Don't let morning sunshine–or afternoon rays–chase you away from productivity. Our two favorite options for creating the ideal home office atmosphere will bring in light when and if you want it, while allowing you to block it out when you don't.
The first one is dual shades, which allow you to block out portions of the window, the entire thing, or none at all.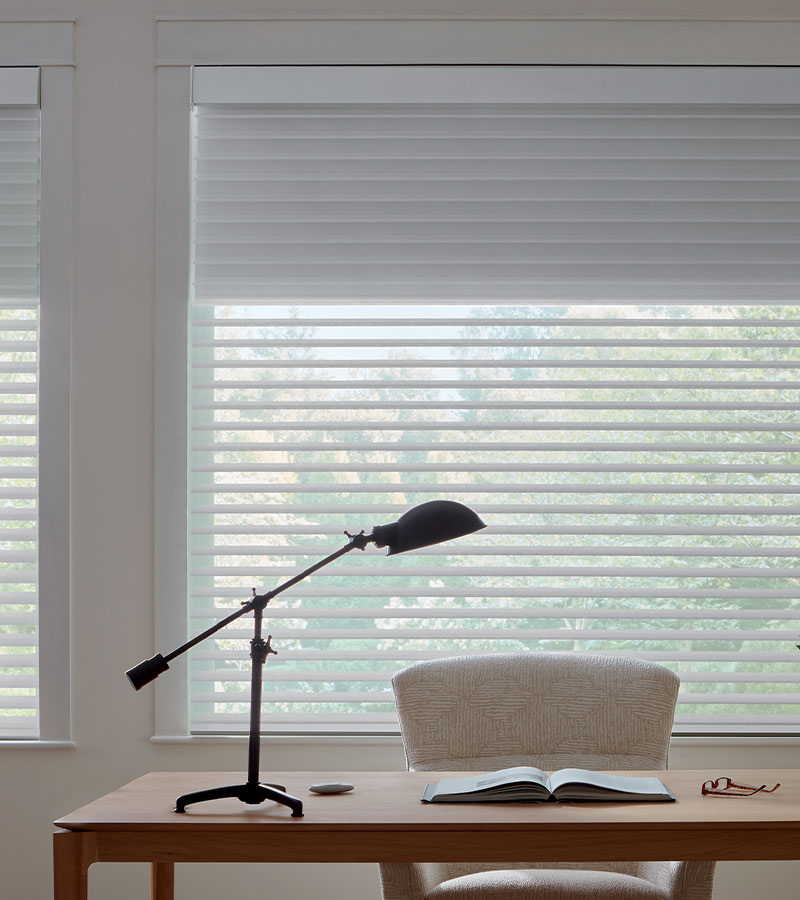 Our next favorite is top down shades, which let you cover the entire window, or lower from the top to bring light in across the ceiling.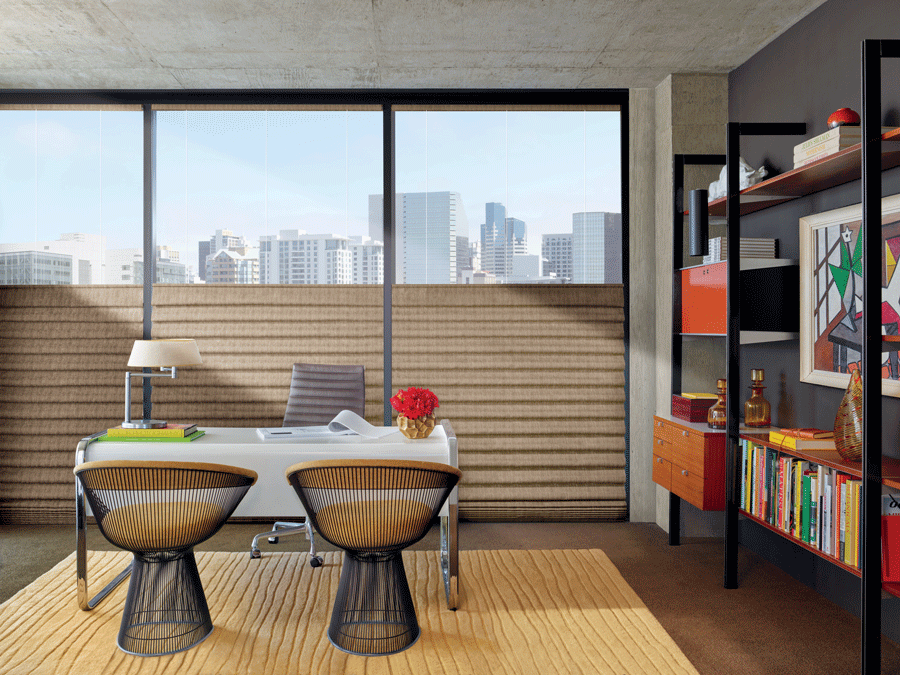 Let Smart Shades Solve Morning Sunshine Issues
One thing about morning sunshine? It's predictable & routine. That means, if you want to automate the solutions, you can! The settings of your motorized shades can be scheduled to welcome in the light–and also stop it before it becomes a problem.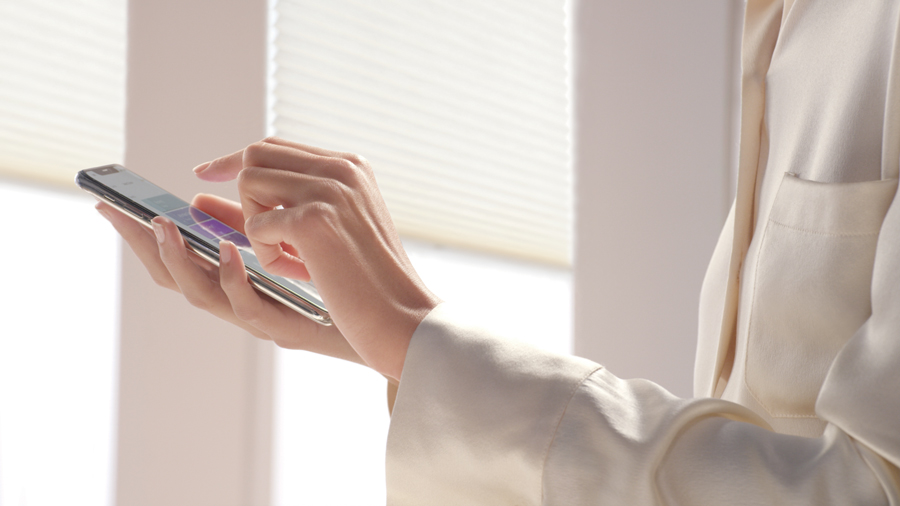 Favorite scenes can be saved, adjusting on a schedule so you never have to think about it. That schedule can also automate according to your specific location and time zone. That means it's in sync with sunrise, not a specific time, so you'll have solutions year-round as the days lengthen and then shorten again.
Are You Ready for Solutions?
We all love seeing morning sunshine…except when we don't. (We promise we won't tell anyone!) If you're ready to solve the issues that can accompany sunlight entering your home, our team can help! Get in touch with the window covering experts at Skyline Window Coverings for your FREE in-home consultation.