If you've got staircase windows in your home, you know they bring in natural light and incredible views. But, like many other windows in your home, they have their own set of challenges. See the top choices and considerations for window treatments in this part of the home…
How Much Privacy Do You Need?
Of course, window coverings are the best way to maintain privacy. But, just how much do you need? If the windows in question overlook the street or neighbor's yard, you'll want something that will offer a good amount of privacy. For windows that face your own backyard, you might not have the same concerns.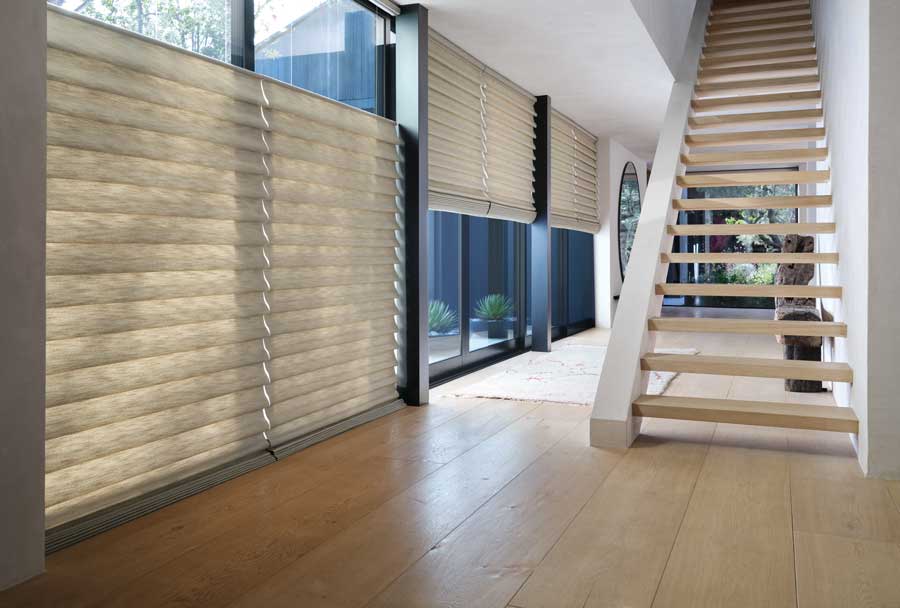 We do love the option of top down bottom up for large staircase windows. It gives you the chance to take in some of the views and enjoy the natural light without feeling like the interior of your home is on display.
Which Direction Do They Face?
When deciding on window coverings for your staircase windows, an important factor is direction. For windows that receive direct sunlight all day long–or even a portion of the day, like at sunset, you'll want to cover them with something to prevent your entire home from heating up.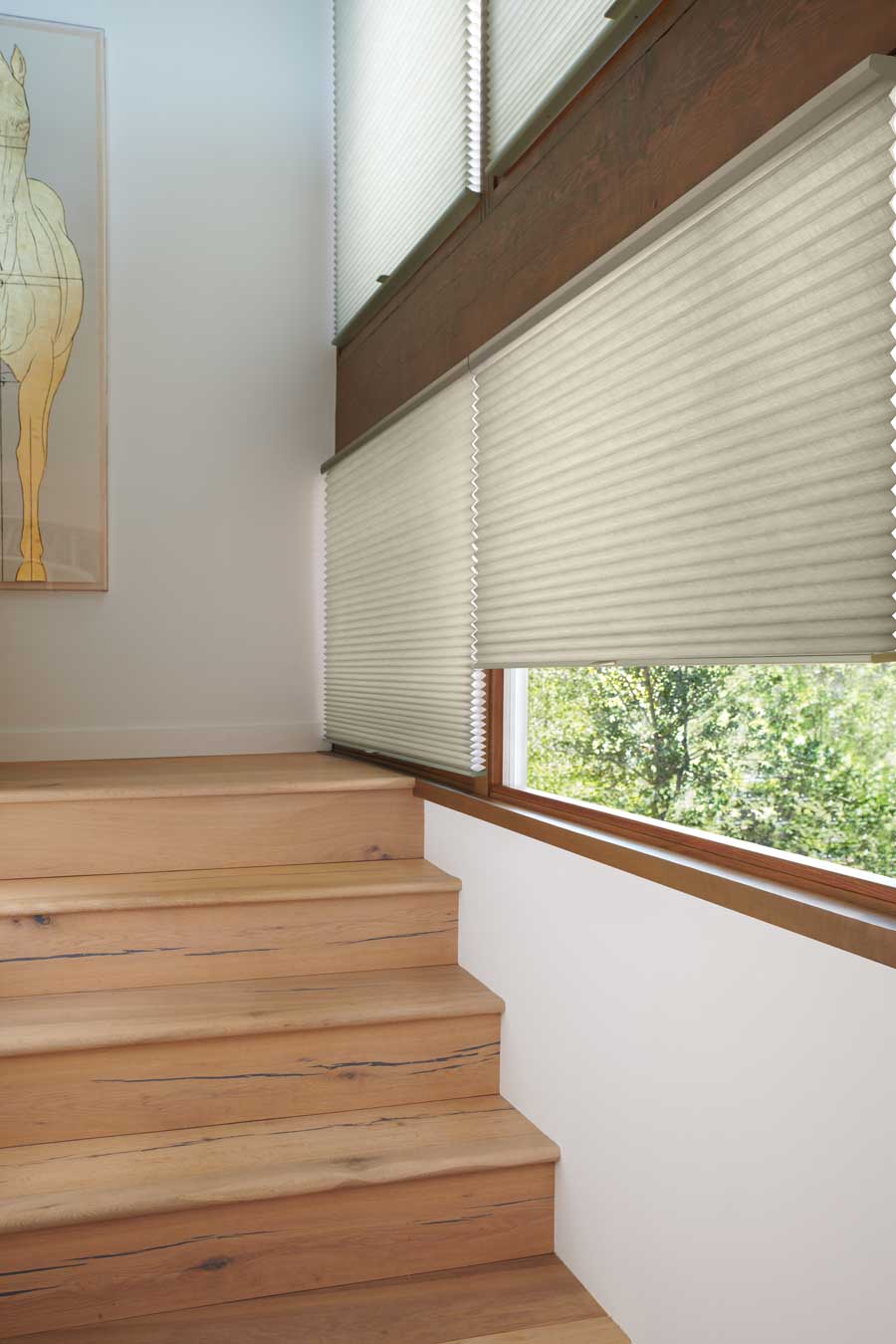 How Much Space Is There?
If your staircase windows are incorporated into the wall that supports the stairs, you might not feel as though you have much room to bring in window coverings. You'll want to consider something low profile, window treatments that feature a design that stays close to the window.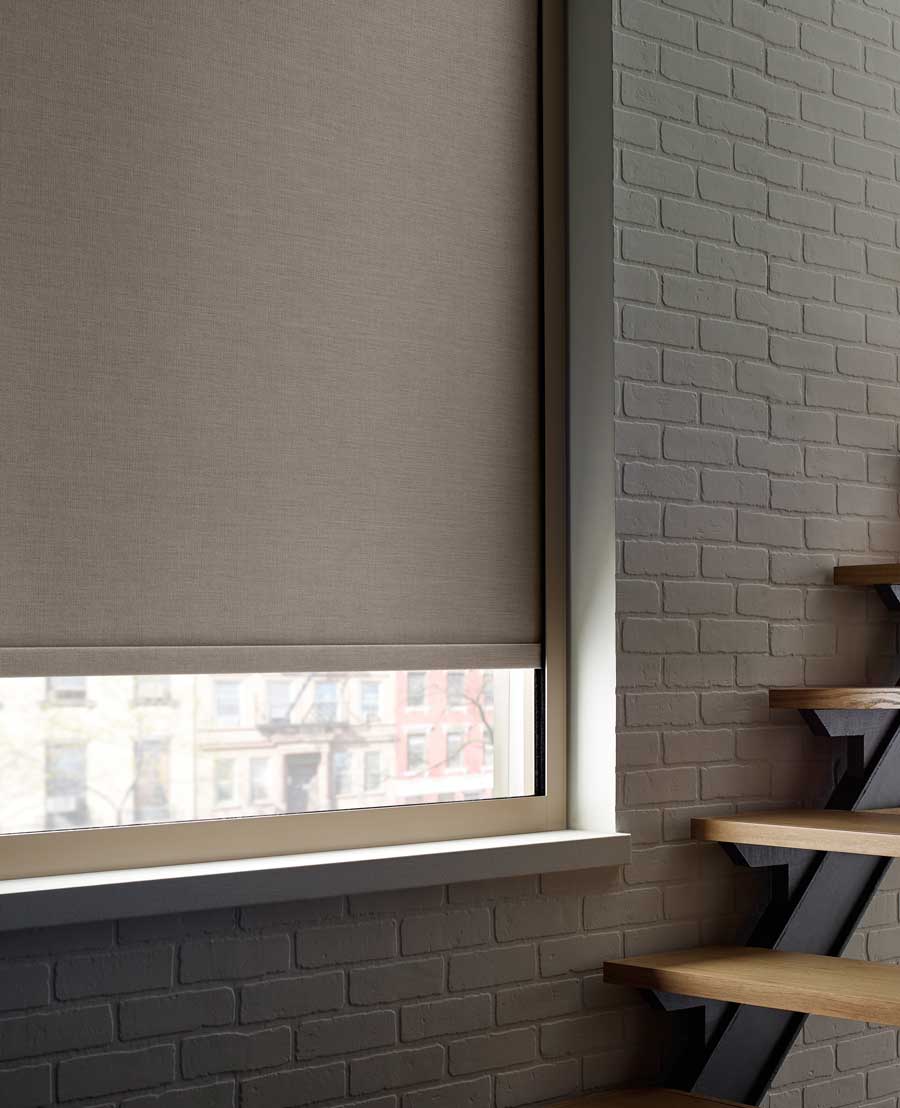 What About the View Out?
For many staircase windows, it's not just about the lighting, it can also be a stunning view. The ideal place for an exterior wall of windows, this spot could be one where the view is a great backdrop.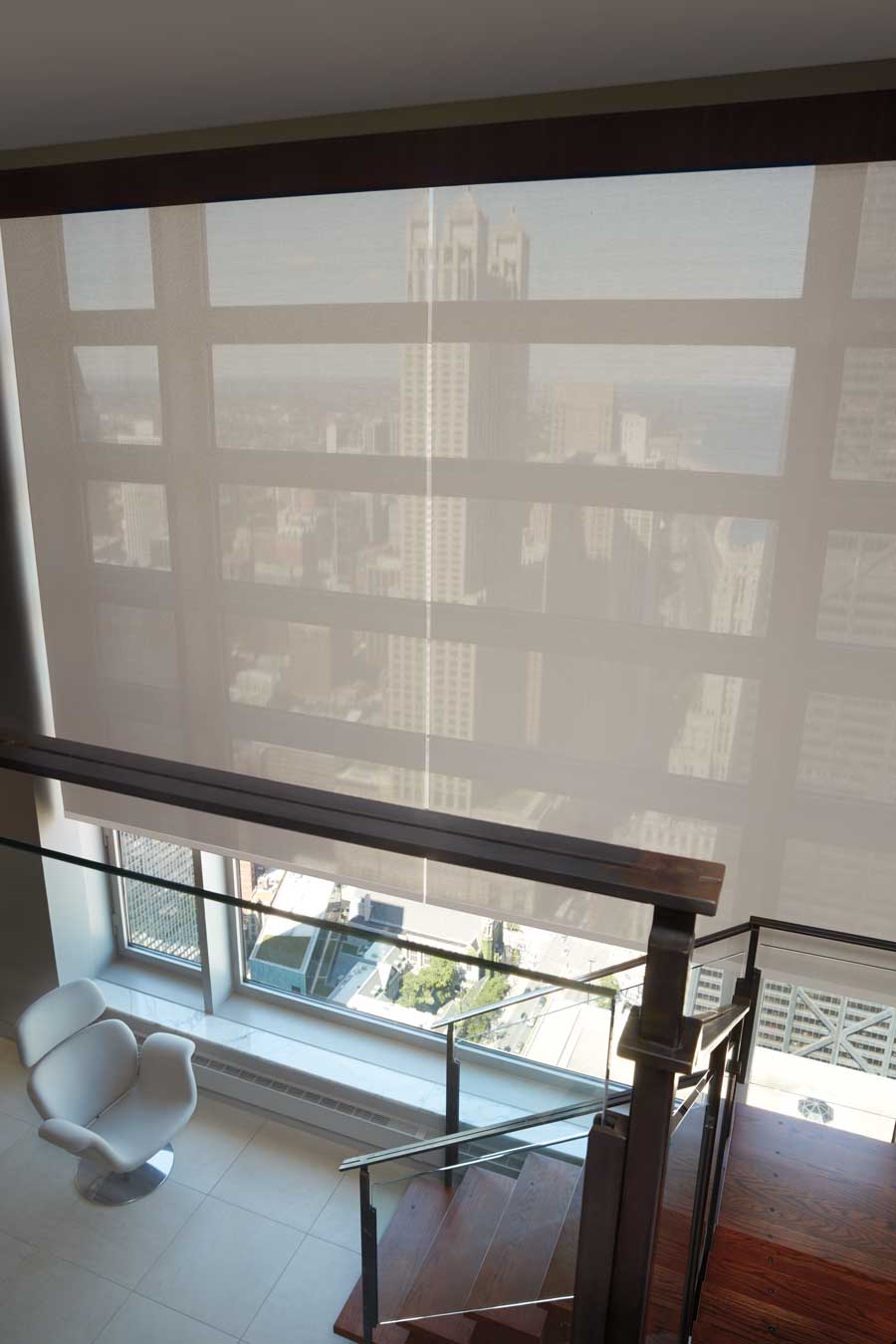 But, when the lighting is too much, it can affect the atmosphere or ruin your furnishings. Screen shades, or other light filtering options, could be a wonderful compromise. You'll still enjoy the view, but protect the interior and the atmosphere.
Which Style Fits the Look of Your Home?
We call window treatments the art of the window. They should enhance the look of your home. Beyond the functional benefits, your window coverings deserve to be beautiful and full of your own personal style.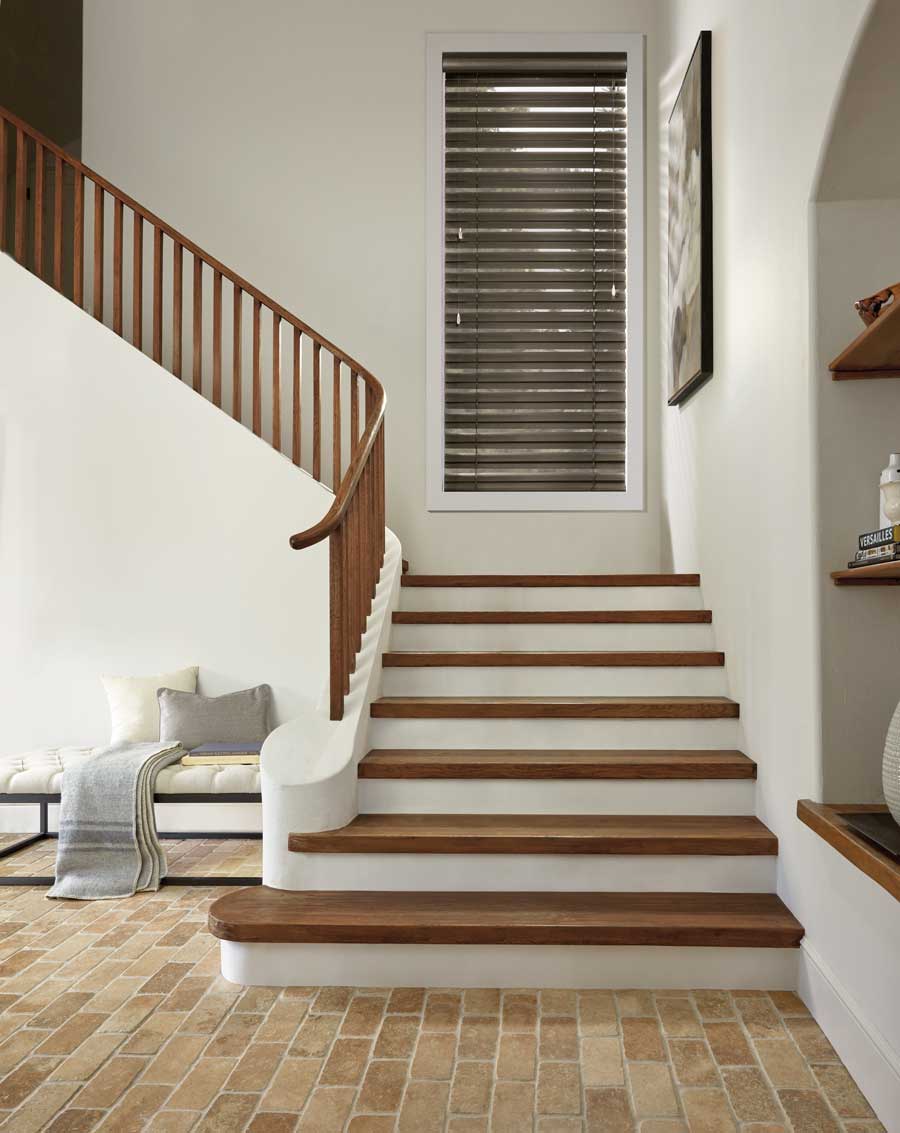 Do You Need to Cover Staircase Windows in Your Home?
Our window covering specialists can help! Whether you're in need of light control, privacy, energy efficiency or an enhanced view, we will visit you for a FREE consultation to show you ideas and products to get you started. Get in touch with Skyline Window Coverings today!