Whether you call it a sunroom, a three season room, or a patio room, this space might just be your happy place. Often designed with large windows, or completely constructed of glass, these specialty rooms bring glorious natural light and a soothing atmosphere. Let's take a look at some window coverings that can help you strike a balance between the right amount of light & comfort–without feeling overwhelmed by direct rays and exhausting heats.
Roman Shades
Playful patterns could be just what you need to control the light while enhancing the style of your sunroom windows. You'll notice how this patio room uses roman shades to cover specific surfaces, blocking bothersome direct rays, while still inviting light in through the ceiling.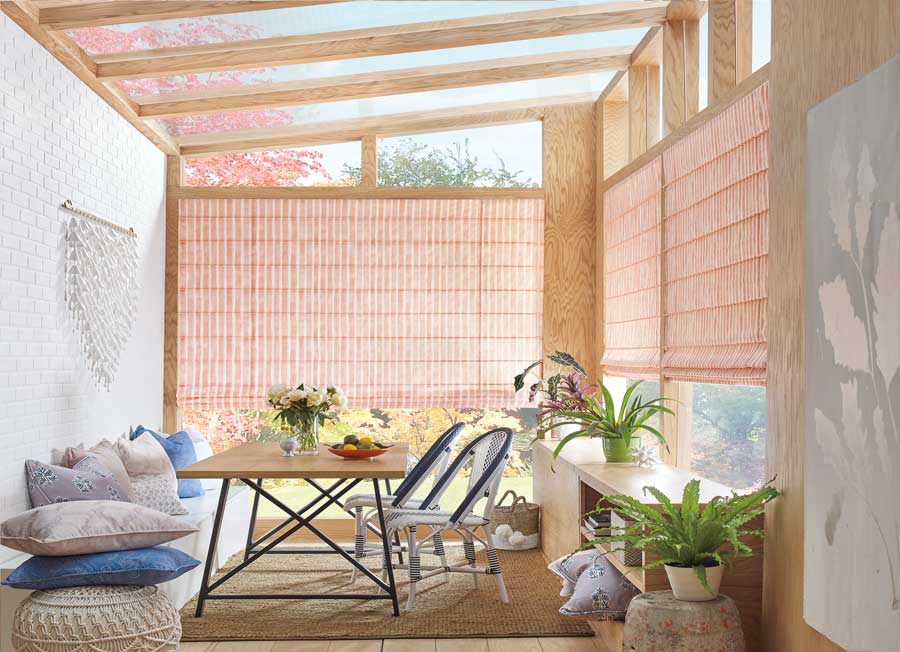 Honeycomb Shades
You know what they say about people who live in glass houses, right? They need *really* good window coverings! This area, made entirely of glass surface, would be wonderful only during certain parts of the year. That's why honeycomb shades have been installed. The cellular structure of these shades is capable of blocking the light and heat when you don't want to be overwhelmed.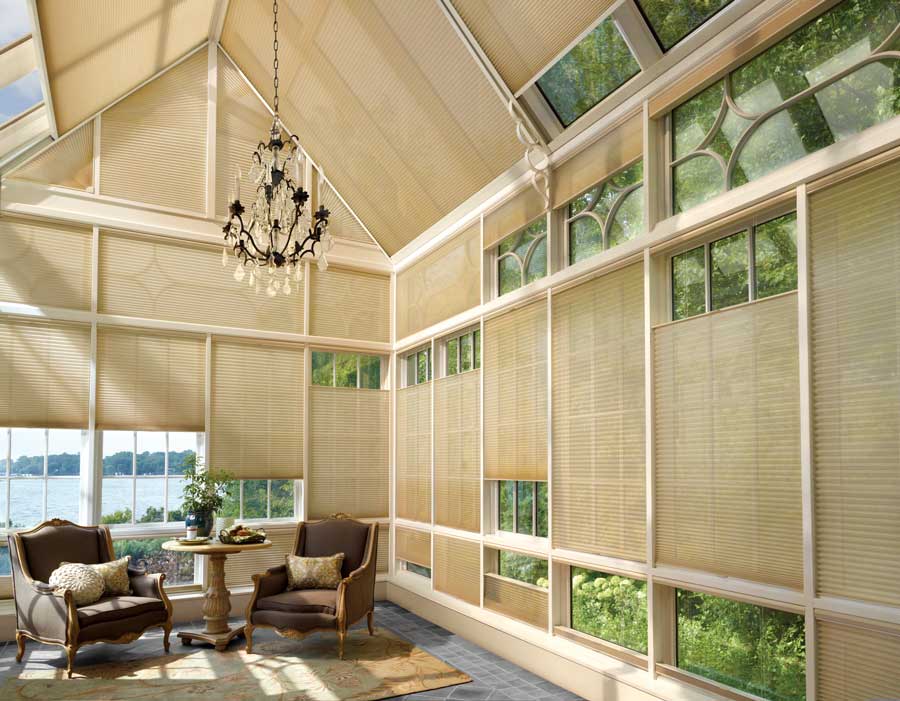 Sheer Shades
When the view is amazing, but you want to control the amount of light and glare, sheer shades are an amazing choice for sunroom windows. Soften the light, cut the glare, and enjoy the scenic views all at the same time!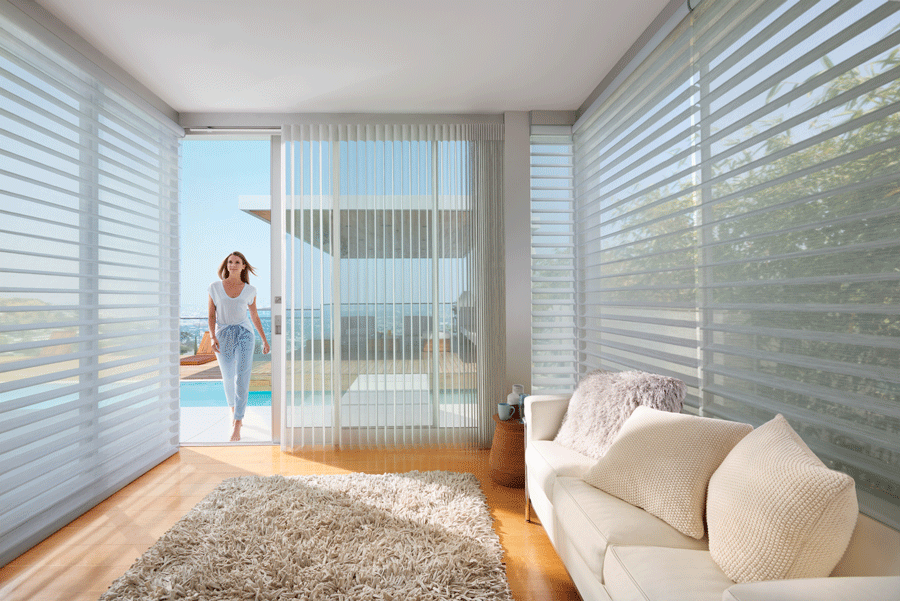 Have you ever found yourself wondering what sheer shades look like from the outside?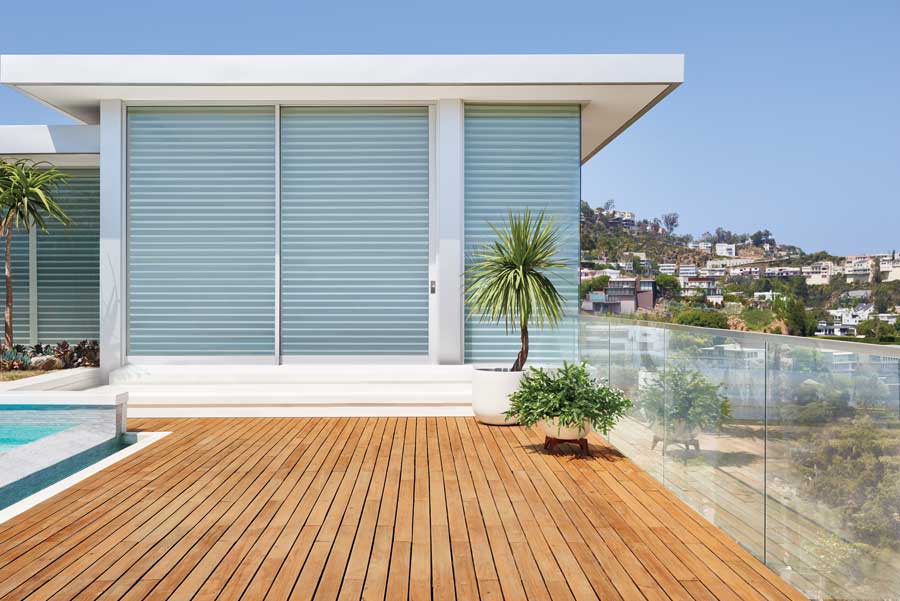 Even with the vanes adjusted open, during the day, the sheers reflect the light. This gives you what's known as "daytime privacy." During the evening, if the lights are on inside, while the vanes are open, there will be a view in. If you want more evening privacy, simply close the vanes.
Cellular Rollers
Roller shades are a popular choice for outfitting sunroom windows. The one drawback can be windows that get an extreme amount of intense sunshine. While blackout shades are one solution, one of the newer window covering innovations has gained popularity. The Sonnette collection features the simplicity of a roller with the energy efficiency of a honeycomb shade!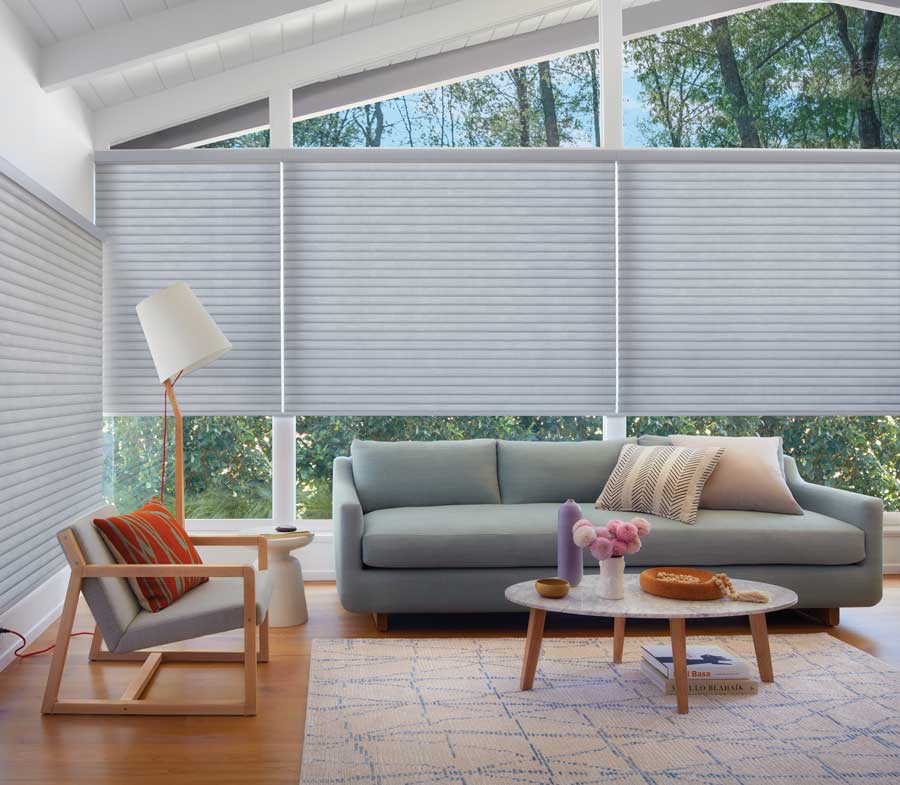 Shutters
One of the best types of window treatments for adjustable light control, with the ability to block it out? Shutters! We love how this little niche "sunroom" feels quaint and cozy, with easy access to light & views.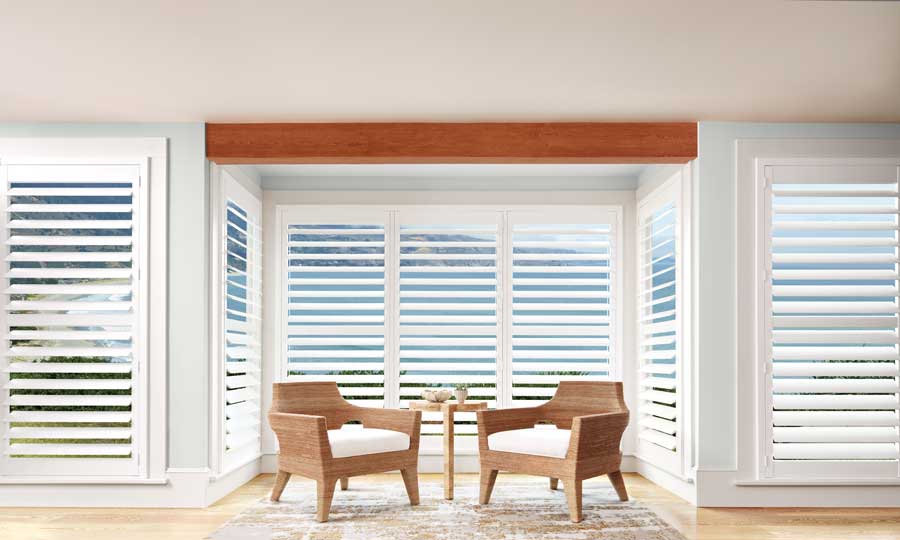 Want More Ideas?
Invite one of our window covering specialists out to visit your home! You'll get a free consultation with ideas, advice and inspiration for your home. Get in touch with our team from Skyline Window Coverings today!