The view. The light. The sophistication. Floor-to-ceiling windows offer an enormous amount of style, especially when living in Chicago, with all of its architectural worth. But what happens when those large windows and patio doors offer everything you've always wanted…until you move in? Unless you have the right window shades for large windows and doors, your beautiful home will have you hiding during the best times of day. The comforts of home are replaced with inconvenience and the frustration of constant glare, not to mention what that direct light is doing to your furnishings. The good news? It doesn't have to be that way, and we can help. We have window shades that will save you from glare, intense heat, direct light and make you fall in love with your home all over again. Ready to see what a before and after transformation can do?
Before: Can You Relate?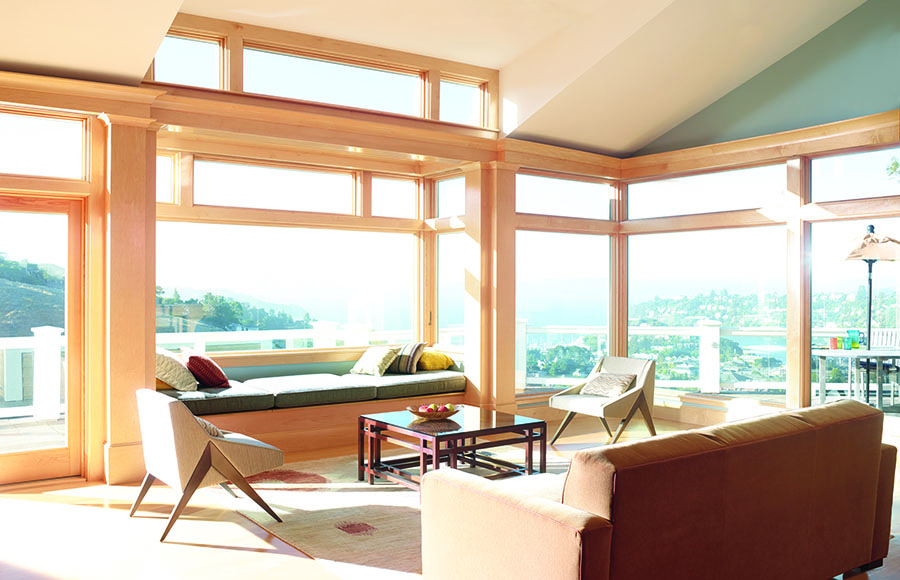 If this scene is all too familiar, you'll know what we are about to describe. It's a beautiful space, but who could enjoy it with the light flooding in? You'd have to wear sunglasses in your living room. The large windows make a gorgeous view your own personal backdrop, but if you're hiding from the glare, trying to live a normal life, it's near impossible to enjoy. You'd be baking by mid-morning, and this room would be off-limits most of the day. Your belongings would all be drained to a gray-like tone, as the UV rays damage them right before your eyes. Is your home the site of a before shot? Are your large windows bare? It's time to do something about it!
Make a Transformation Plan: We Can Help.
It might be easy to identify everything that's wrong in a picture, and it sure can be simple to name off all the things that you don't like about your current situation. But where do you go from there? If you are in limbo about solving the frustrations you have with your floor-to-ceiling windows, you're not alone. Many people come to us with the same complaints. The reason? Finding solutions takes time and effort: to research, to shop, and make choices that fit with the design of your home. It all takes time–time you just don't have. That's where we come in.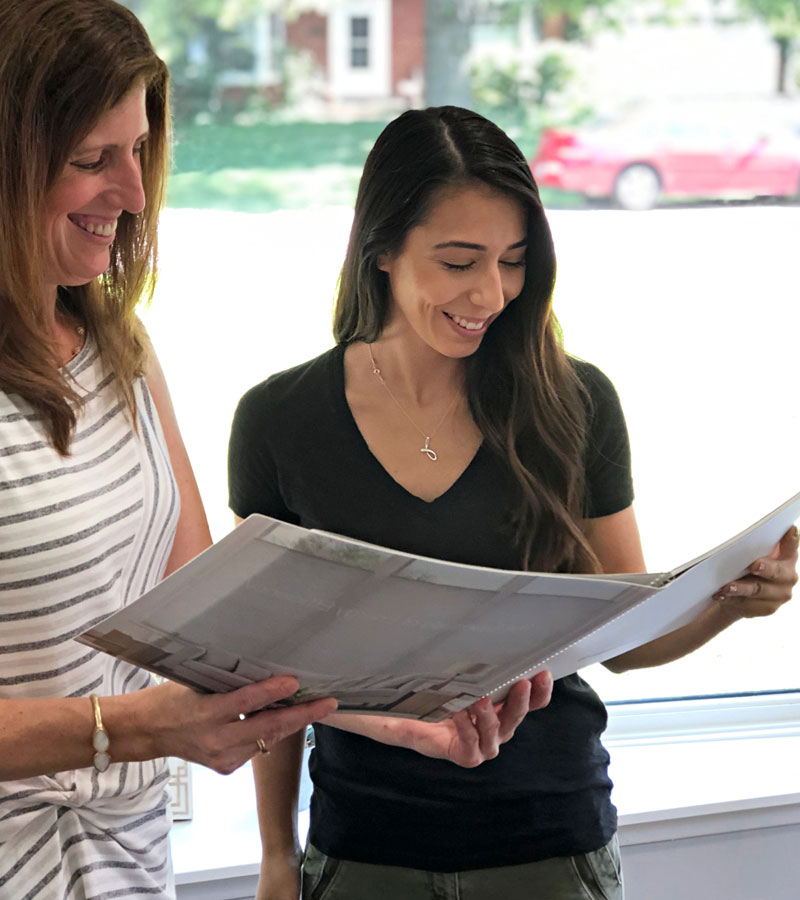 We come to you with years of experience and valuable advice for YOUR individual home. We can help you by presenting options based on what you want your home to be like, and what frustrations you want to prevent. You could be our next before and after transformation–are you ready?
After: The Difference Will Amaze You.
Your home has amazing potential. You chose those large windows for the beautiful view and gorgeous light. With the right guidance, your home could be the site of a before and after transformation, just like this one.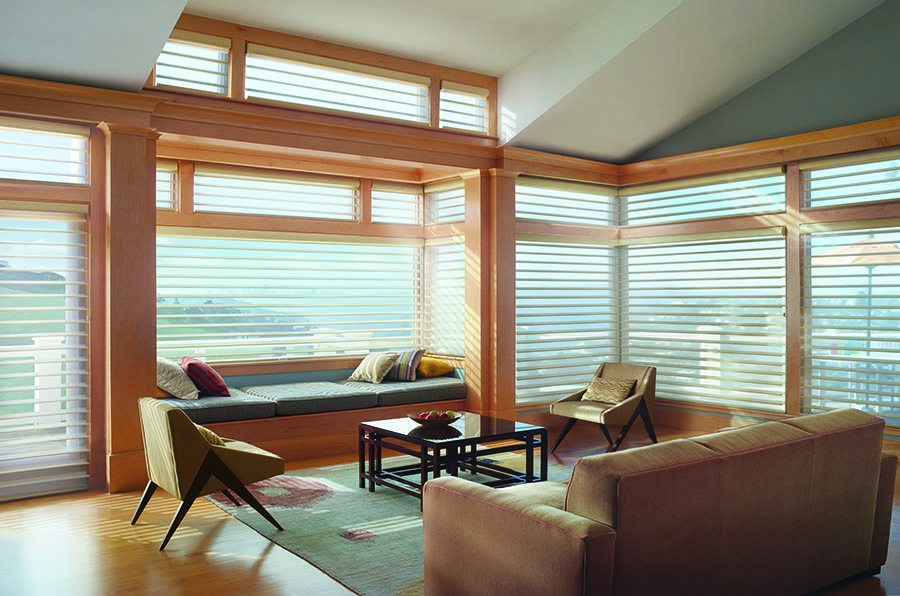 Notice how the soft, filtered light adds glowing ambiance? The sheer fabrics of these Silhouette window shades cut the glare, providing the ultimate daylighting without the intensity of the sun. Comfortable beyond measure, these shades offer a range of adjustment, for levels of lighting that will meet the needs of your lifestyle–day and night. Soft privacy, sophisticated atmosphere, and a dynamic view all rolled into one. And your valuables are no longer under siege–the UV protection offered by these shadings will provide just what you need for everything to stay looking the way you want for years to come. Your home is ready to experience a before and after transformation. All it takes is one call. Contact our team, at Skyline Window Coverings, for a free, in-home consultation today.