The outdoors can be gorgeous this time of year, but the season can be less kind to your indoor spaces. That beautiful natural light means you could have glare and issues with overheating, and all that extra foot traffic outside can make it hard to feel like you've got your privacy. An upgrade to top down bottom up shades gives you control to get the best of Mother Nature, without all the headaches! You'll love the simplicity of this versatile solution!
Keep Temperatures Even
We're all ready to get some warm sunshine, but too much direct light can cause areas of your home to heat up. As temperatures rise, your A/C will be working over time! Top down bottom up shades can help you keep your living spaces comfortable all day long.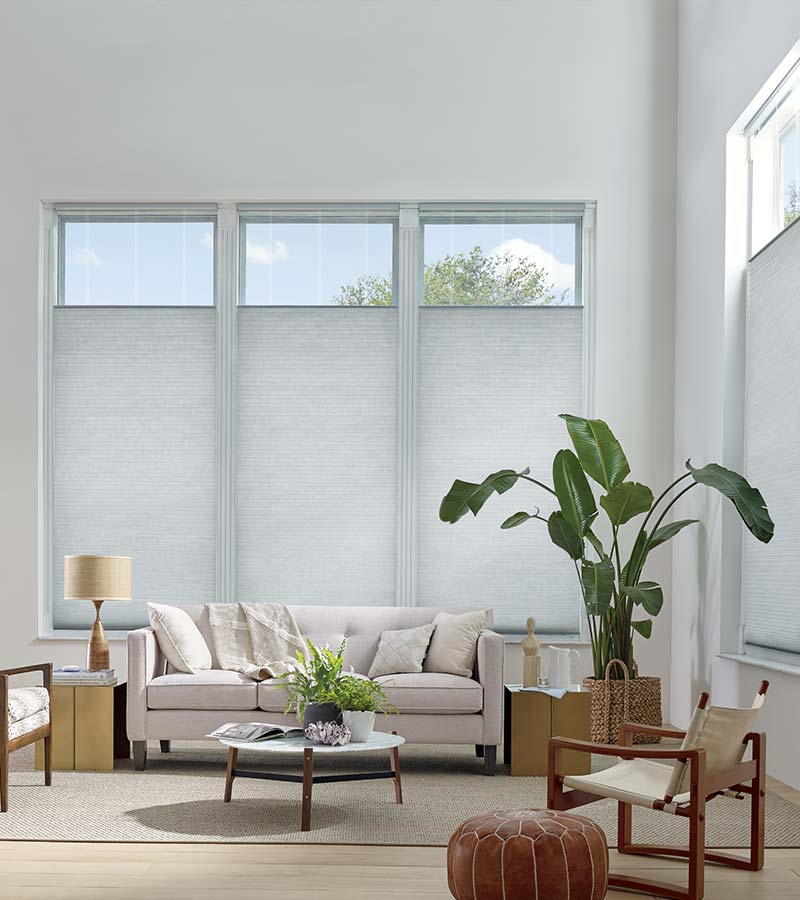 Get just the right amount of sunlight from the top or bottom of your shades, and block the rest, adding energy efficiency to your window shades. Don't get overwhelmed by your natural light! Easy to adjust shades give you the control to create the perfect balance of shade and light.
Glare and UV Rays
Another problem–when sunlight becomes overbearing–is glare. Unmanaged direct light bounces around your room, causing annoying glare that makes it difficult to enjoy your space. It will send you running for another room! All that light is full of harmful UV rays that can damage your furniture, dull fabrics, and even diminish your wall colors!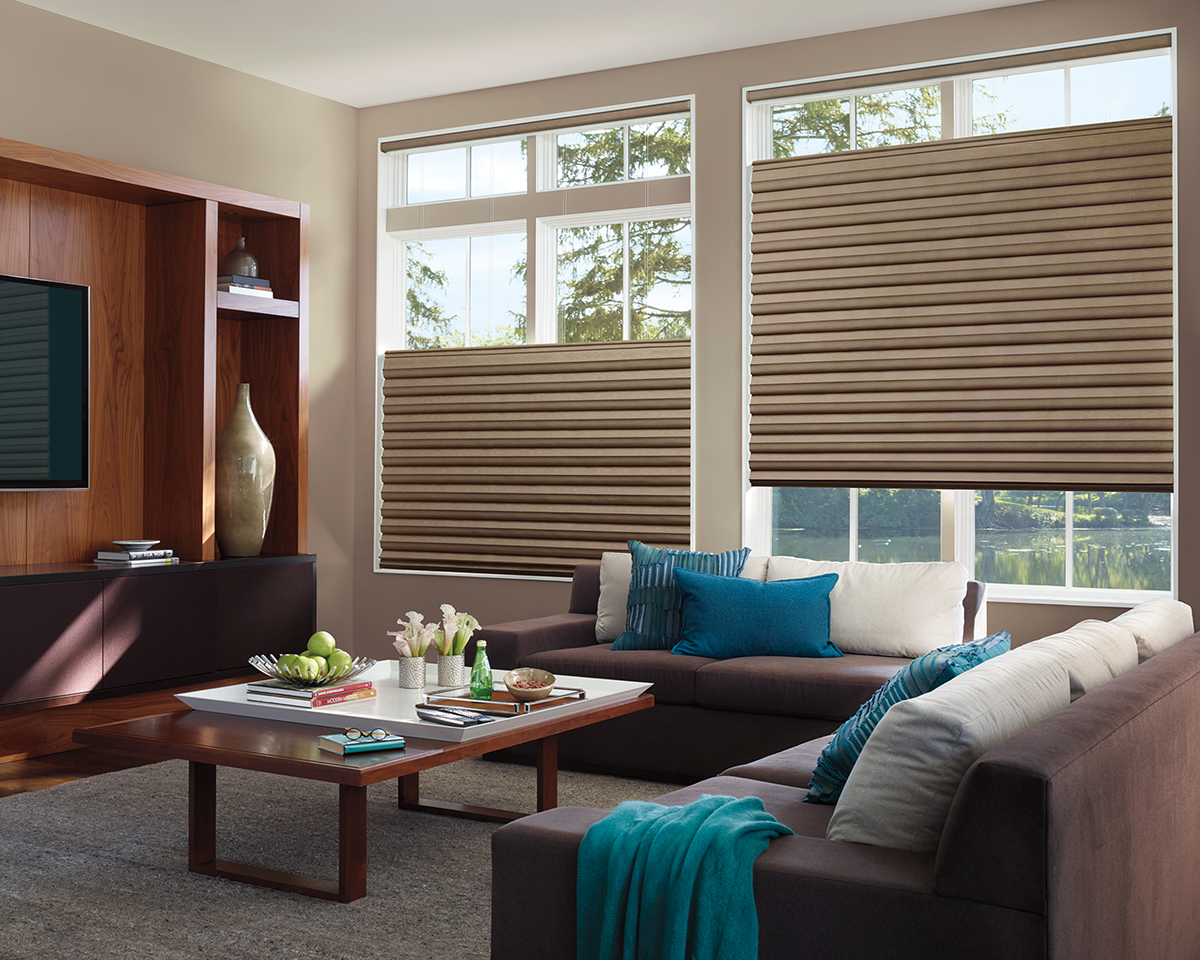 With top down bottom up shades, you have an easy solution. Lower the top while keeping the bottom in place to spread light evenly along the ceiling. You'll get a welcoming glow without feeling blinded. And because your interiors will no longer receive harsh, direct light, you'll be preserving your furnishings and decor.
Keeping Your Privacy
When you're ready for some privacy, all the extra outdoor bustle can be a concern. Make sure you keep wandering eyes from intruding on your alone time! Top down bottom up shades are perfect for controlling the view you get from inside, and the view your neighbors get from outside!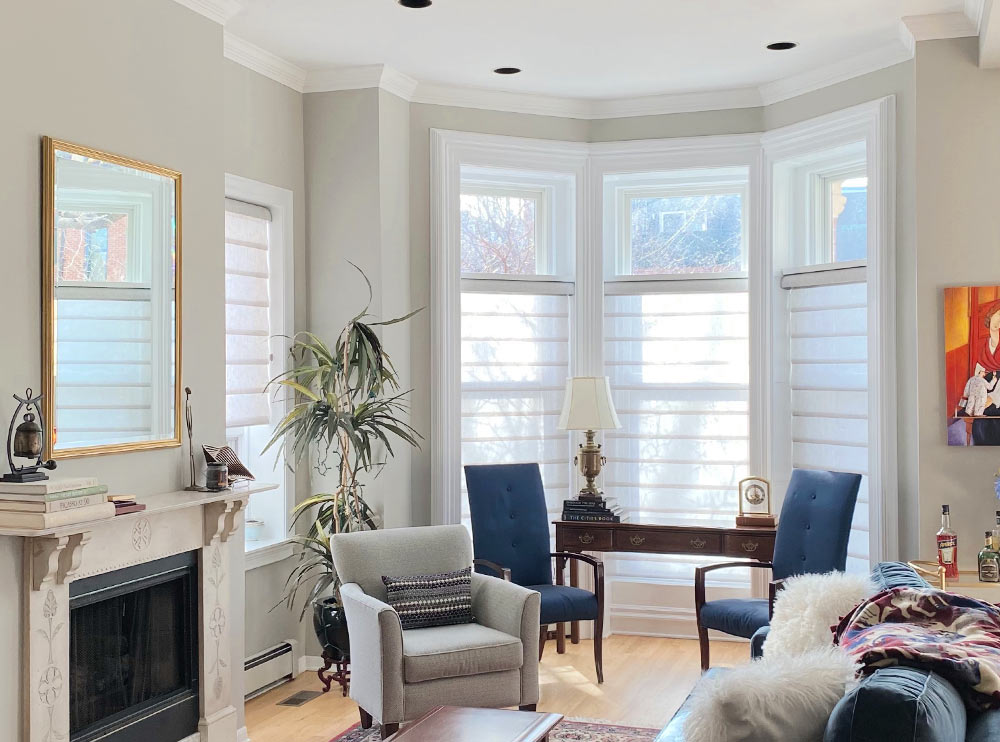 When you lower the top of your shades, you can enjoy a bit of sunshine without feeling like you're on display. Adjust the levels of your shade to get the view you want, and the privacy you need. The control you get with top down makes it easy for your window shades to be just right!
Which Room Needs Top Down Bottom Up Shades?
Are you ready for this incredible customization? We'd love to help you take advantage of the innovative design of top down bottom up. We can show you just how easy it is to control your privacy, glare, and indoor climate. Visit our Instagram page to see how clients are using this favorite feature in their homes. Then, contact the Skyline Window Coverings team today to schedule a free, at-home consultation, and get ready to fall in love with the easy-to-customize control you've been waiting for!