We don't like to play favorites…
Okay, maybe we do. How can you not love the Pirouette shade?!? It's got an instant wow-factor. The view-through is incredible. And, the range of light control can take your space from filtered light, to room darkening bliss with a simple adjustment. Find out more details about the latest enhancements and incredible possibilities of these window shadings…
The Pirouette View: Crisp or Soft?
This year, the enhanced view, or "Clearview" is now available for these shades. Clearview® makes the view-through to the outdoors more crisp and defined. The secret is in the black sheer fabric.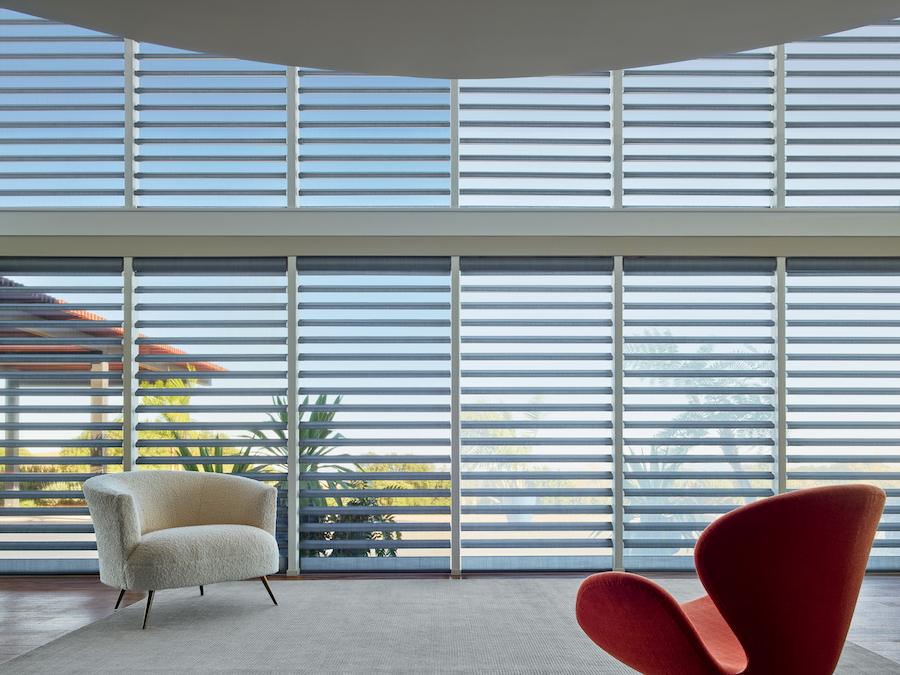 The left side is Clearview. The right side is the original sheer backing. Which one do you prefer? Both have view-through. One is sharp; one has a diffused softness to it. Both will transform the incoming light. The choice is yours! 
A Coordinated Home
Many clients worry about the "right way" to style window coverings throughout an open floor plan area of their homes. The biggest concern–normally–is finding window treatments that will coordinate while also addressing the function of the space, such as windows vs doors.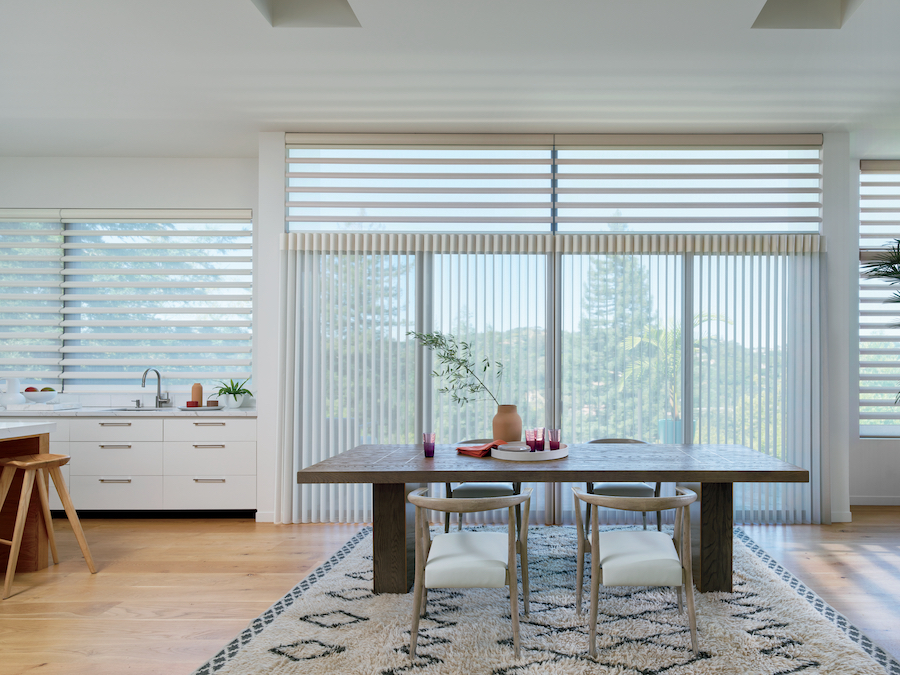 Let's just say, there's no right way–only the way that works for your family and meets your style preferences. That being said, we have a consistent product collection that you can choose–creating the ideal flow, function and fashion for your home! And, with the latest updates in UV protection, your home furnishings can be safe from harmful UV rays at 81% with sheers in place and 99% when the vanes are closed!
Handling Large Windows
The Pirouette shade has a history of being a popular choice for large windows. In addition to the gorgeous backdrop these window treatments create, a couple of factors make them a favorite. To begin with, on large windows, you don't have to open or close the shade system to transform the space. Adjusting the vanes ever-so-slightly can take your home from soft lighting to room darkening in an instant.
For more reasons to love these shades, consider the size. The height & width–capable of handling up to 144 inches by 144 inches–allows them to cover floor to ceiling windows with ease. When it's a case of an even larger area to cover than 12 feet wide, where you need multiple shades, the pirouette offers such a minimal gap, that the resulting look is incredibly uniform. 
The Operating Systems
Let's not bore you with the details. Our clients love the Pirouette with automation. It's one tap control for simple adjustments. You can also motorize these shades with the SoftTouch™system, (individual motorization at a single window with wand control.)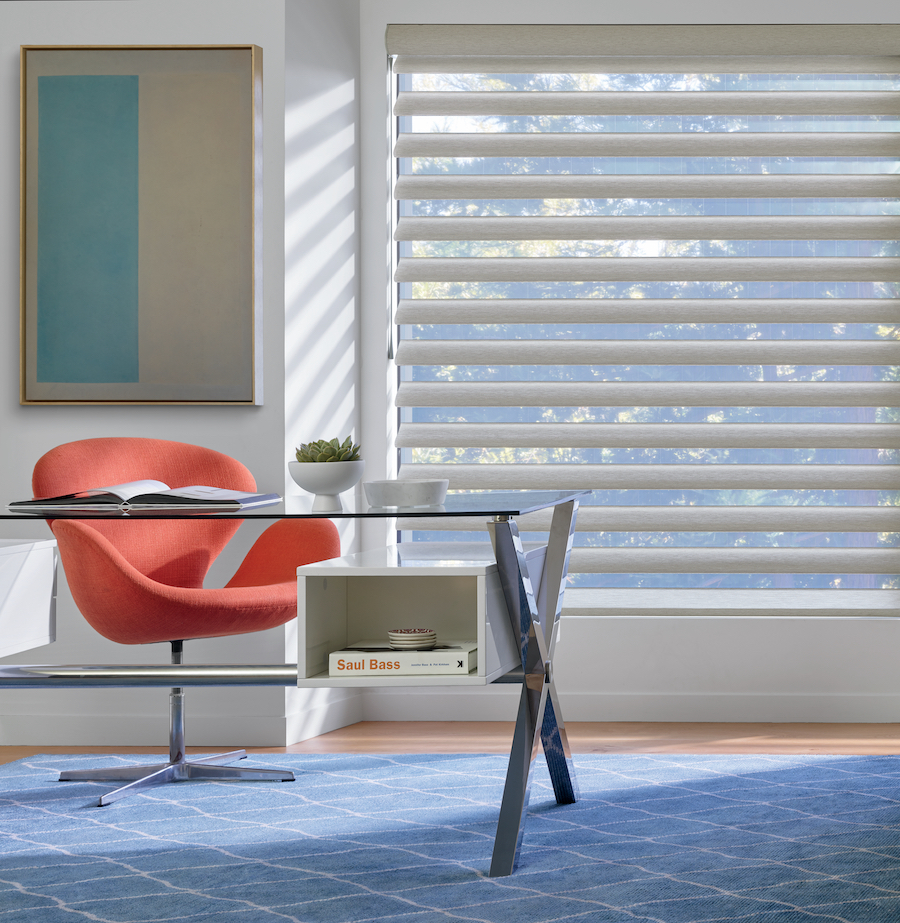 If it's a cord you need, don't worry! We have two options for cords on these window shades–both child safe. Ultraglide utilizes a shortened, retractable cord. Another choice is EasyRise, adding the continuous cord loop at the edge of the window frame, fastened securely out of harm's way.
New fabrics, new enhancements and new sizing…you've got to check out these shades for your next project. We'd love to show you all that's possible! Contact our team at Skyline Window Coverings for your FREE design consultation.